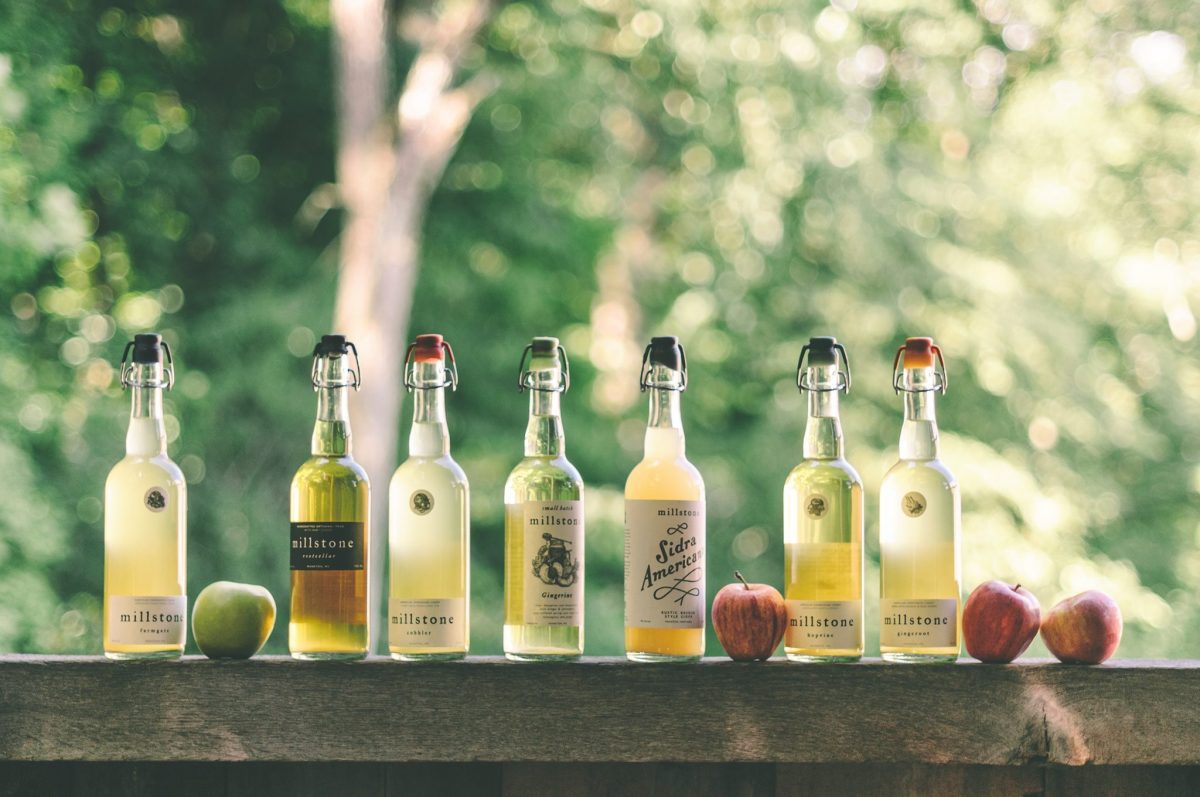 Facebook.
Five things to eat, drink, see, hear, and do with your Charm City weekend.
EAT
Mar. 11: Rebels Keg Party Benefit
Gertrude's Restaurant, 10 Art Museum Dr. 6:30-10 p.m. $25-60. facebook.com.
As if we need an excuse, there are few better ways to eat than doing so for a good cause. On Friday, Getrude's Restaurant and the "Rebels With a Cause" charitable bike team will be throwing their fourth annual keg party at the BMA, featuring a bevy of bites to benefit Moveable Feast, which delivers healthy meals to people living with HIV/AIDS, cancer, and other life-threatening illnesses. This year, the evening will feature area eateries like Aggio, Wit & Wisdom, Blue Pit BBQ, Shake Shack, as well as pairings from local breweries like Union Craft, Flying Dog, Monument City, and Diamondback Beer. All proceeds benefit the Rebels' Ride for the Feast, an annual bike ride from Baltimore to Ocean City that helps raise money for the local nonprofit.
DRINK
Mar. 12: Millstone Cellars Cider & Cheese Pairing
Millstone Cellars, 2029 Monkton Rd., Monkton. 12-7 p.m. facebook.com.
When you think about it, cider and cheese is a perfect combo: Remember the awesome elementary school snack of apple slices and cheddar cubes? This weekend, you can indulge in the adult version of that childhood treat with Monkton's Millstone Cellars and Charlottetown Farm. You might have tried the former at the JFX Farmers' Market or the latter at local restaurants like Woodberry Kitchen and Maggie's Farm, but on Saturday, the two local purveyors come together with sampled sips of Farmgate, Hopvine, and Gingerroot ciders alongside the likes of ricotta, feta, and chevre. Best of all, buy some of both to take home. We're thinking a glass of bourbon barrel-aged Cobbler with a perfectly golden grilled cheese.
SEE
Mar. 13: Ira Glass
Goucher College, 1021 Dulaney Valley Rd., Towson. 7 p.m. $45-135. 410-235-1660. wypr.org.
You know his voice. It comes to you in your car, at work, before bedtime, every Saturday at noon, telling you stories of average and extraordinary people, from 9/11 survivors and long-lost friends to late-night diner workers and Santa Claus. As the creator and host of This American Life, Baltimore native Ira Glass can be heard on his 20-year-old show (as well as his captivating spinoff podcast, Serial) via more than 500 stations across the country. This month put a voice to the face when he comes to town to talk about the future of radio. (See our recent interview with Glass.)
HEAR
Mar. 11-13: Motown
Hippodrome Theatre at the France-Merrick Performing Arts Center, 12 N. Eutaw St. Times vary. $48.50-213.50. 410-837-7400. france-merrickpac.com
It all started in Detroit, in a little white house with blue doors, and the words "Hitsville U.S.A." There, Berry Gordy created an iconic record label that would go on to launch legends like Diana Ross, Michael Jackson, Marvin Gaye, Stevie Wonder, and The Temptations, to name a few. Running through Sunday, it's a don't-miss show that makes it hard to stay in your seat. Without a doubt, you'll be wiggling in it, especially as you hear iconic hits like "My Girl," "ABC," "Signed, Sealed, Delivered," and "Dancing in the Street.
DO
Mar. 13: St. Patrick's Day Celebrations
Locations, times, & prices vary. irishparade.net. baltimorewaterfront.com.
During the month of March, Charm City turns into an Emerald Isle outpost as windows are riddled with shamrocks and taps overfloweth with green beer. This Sunday, start St. Patrick's Day early with the Shamrock Shindig at Pierce's Park on Pier IV. Bring the whole family for Celtic music, food trucks, beer and wine, games, and more beginning on the grassy knoll at 10:30 a.m. After you've indulged, hit the streets in the Shamrock 5K on the corner of Franklin and Charles, and then make your way to the Washington Monument by 2, for the city's 61st annual parade. From there, celebrate Irish culture and heritage as you follow a bevy of bagpipes, marching bands, floats, and antique cars as they make their way to Market Place. But the fun doesn't end there: There are tons of other celebrations this weekend and throughout the rest of the week.