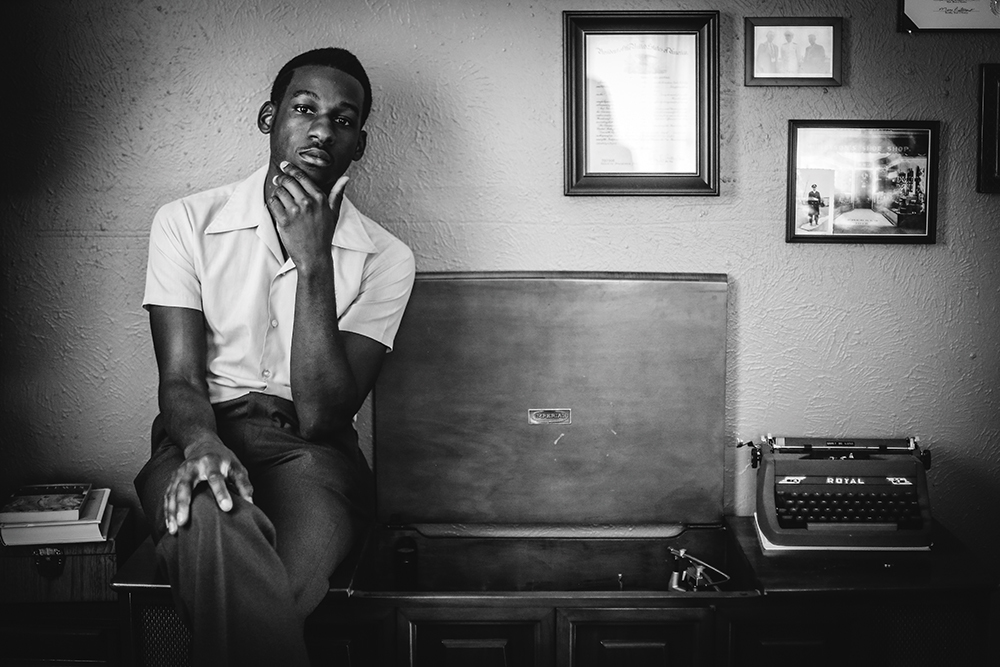 Photography by Rambo
Five things to eat, drink, see, hear, and do with your Charm City weekend.
EAT
Sweetgreen, 1306 Fleet St. 11 a.m.-1 p.m. 410-537-5006
Still trying to convince your kids to eat their vegetables? Then this event is for you. On Sunday, personal trainer Jason Williams (and 2016 Top Single!) teams up with Harbor East salad haven Sweetgreen for the launch of his new children's wellness book, The Adventures of Frankie Fitness, Introducing Ginger. Starting at 11:30 a.m., parents and children are invited to attend a nutrition workshop followed by a book signing. With 50 percent of book and salad sales being donated to the Living Classrooms Foundation, the event is an opportunity to support children in Baltimore and to eat something green with your family.
DRINK
B&O American Brasserie, 2 N. Charles St. 6-9 p.m. $75. 443-692-6172
It's going to be downright frigid these next couple of days, which is why the brown-liquor celebration that is Rye's Up can't come soon enough. In its fifth year, this annual tribute to rye whiskey will feature the finest crafters from 21 bars competing for the best Bulleit Rye or George Dickel cocktail in both the judges and people's choice category. If, for some crazy reason, rye isn't your thing, there will also be bars featuring Union Craft beer, Green Hat gin, Charm City Meadworks offerings, and wine. To soak it all up, there will be food from chefs at B&O, Bookmakers, Aggio, Sugarvale, La Cuchara, Local Fry, and many more. A huge silent auction table will feature more than 70 items to bid on, including (fittingly) whiskey-making kits and local restaurant gift cards. The entire event, put on every year by the Baltimore Bartenders' Guild, will benefit the Cystic Fibrosis Foundation of Maryland.
SEE
Impact Hub Baltimore, 10 E. North Ave. 6-8 p.m. $5 suggested donation. 443-871-7482
From his columns in Salon, essays in The New York Times, and new book about growing up in East Baltimore, D. Watkins has become a household name in the writers' world and right here at home. (In fact, we gave him a "Best Original Voice" nod in 2014 and featured him in our "Conversation Issue" this past fall.) The author and college professor is known for his frank, first-person perspective on being black in contemporary urban America and his debut memoir, The Cook Up, will be out in May. As the first "Rise Resident" at Impact Hub, a new work and community space in the Center Theatre, Watkins' goal is to introduce up-and-coming talent to a wider audience, which is just what he'll do on Friday night when he hosts a conversation with Muslim essayist, poet, and Baltimore native Tariq Touré. As the vice president for Male Enterprise Network (MEN), Touré mentors at-risk African-American males and uses his writing to tackle issues of social justice, racial inequality, and black culture. All the while, work from freelance photographer Shannon Wallace will be on display in the Impact Hub's east wing.
HEAR
Hippodrome Theatre at the France-Merrick Performing Arts Center, 12 N. Eutaw St. 8 p.m. $48-58. 410-837-7400
Man, Leon Bridges. The 26-year-old Southern soul singer did a number on our hearts last spring when he dropped his swoon-worthy single, "Coming Home." By summer, he was a radio sensation, reminding us of such seminal songwriters as Otis Redding and Sam Cooke, and by winter, he had become a likely contender for "Best R&B Album" at the 2016 Grammy Awards. Quick shot to stardom or not, he's one of the best young voices out there, and his retro sound is here to stay.
DO
Dooby's, 802 N. Charles St. 3 p.m. $45. 410-609-3162
Succulents are having a moment. From bridal bouquets to mini restaurant centerpieces, their dramatic, ombre leaves are popping up everywhere we look. And this Sunday, you'll be able to make your very own desert-inspired designs with instruction from local florists at B. Willow. Spend your afternoon at Mt. Vernon one-stop-shop Dooby's picking out your own plants and unique containers, plus learning the best tips and tricks to keep your succulent beautiful and healthy. For starters, you'll want to keep your succulents somewhere with plenty of bright light. For an additional boost of creativity, the ticket includes one glass of wine or beer.