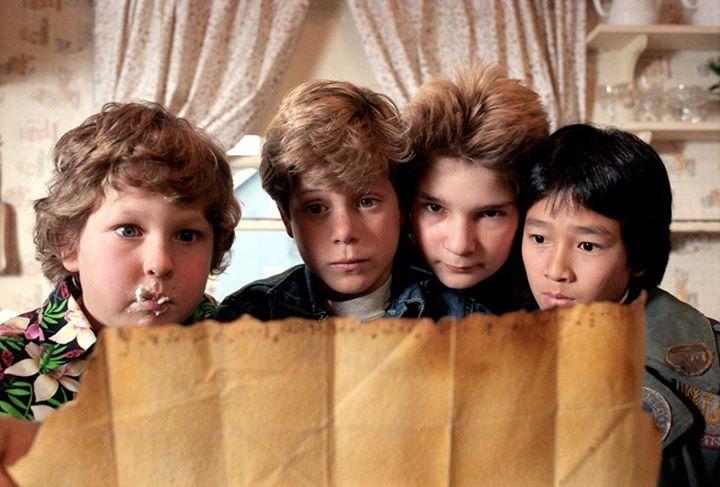 Five things to eat, drink, see, hear, and do with your spoOoOoky Charm City weekend.
---
EAT
Nov. 1: The Gathering x Hollywood Diner Sunday Funday
The Hollywood Diner, 400 E. Saratoga St. 8 a.m.-12 p.m. Free. 410-960-9908. thegatheringbaltimore.com
Last Sunday you might have noticed something peculiar at the
Baltimore Farmers' Market under 83. It wasn't an odd gourd or a gigantic
pumpkin but rather that the long-shuttered Hollywood Diner—you know, the
old-school, silver, greasy spoon of Barry Levinson Diner fame—seemed to have, well, people inside of it. Thanks to The Gathering, the iconic diner is breathing new life again, with the interior
space being used for their new offices and the grounds being used for their
beloved food truck rallies. This weekend, enjoy mobile food eats from noon till 2 p.m., bacon-garnished Bloody Marys
from 9 a.m.-2 p.m., and the sounds of Jah Works lead singer Scott Paytner in
the early morning breeze. While you're at it, bring some items to donate
to the homeless before you refill your totes with groceries, like dry goods, toiletries, or gloves.
DRINK
Oct. 31: The Brewer's Art Halloween in the Dungeon
The Brewer's Art, 1106 N. Charles St. 3 p.m.-2 a.m. Free. 410-547-6925. thebrewersart.com.
There's a deep dark dungeon in Mt. Vernon that you can spend your Halloween in this year. It's housed in an old, turn-of-the-century home, and there, in the brick and burgundy red depths, down the wrought-iron railings, spirits come out to play late at night. Drinkable spirits, that is, and this Saturday, the O.G. Bmore brewhouse is throwing an October finale fête with happy hour-priced drafts, prizes for best/original costumes, beer raffles, a zombie dance-off, and trick-or-treating for kids. Don your best mummy costume and indulge in endless Resurrections or go goth in Ozzy Osbourne garb and ironically imbibe in a bounty of Beazlys.
SEE
Oct. 30: The Goonies
American Visionary Art Museum, 800 Key Hwy. 7 p.m. Free. 410-244-1900. avam.org.
Hey, you guyyyyyys. Grab your Baby Ruths, blankets, and buds and make haste to Federal Hill this Friday for the last outdoor movie of the year. Cozy up on the hill to watch as this band of merry, middle school misfits embark on a mis-adventurous quest for buried treasure (written by Steven Spielberg, by the way). The 1980s classic will be playing on the side of AVAM, with a flock of food trucks, free museum admission, and strongly encouraged costumes. Just remember to bring a sweater—it's going to be a chilly 50 degrees—and maybe some beer, too. It is Mischief Night, after all.
HEAR
Oct. 30: Quinton Randall at The Road to Frozen Harbor: Episode II
Rams Head Live, 20 Market Pl. 7 p.m. $13-17.60. 410-244-1131. ramsheadlive.com.
A bevy of local and regional talent will be taking over
Rams Head this weekend. Hear eight groups performing across a variety of
genres, including reggae (Tillers Prospect), nu-folk (Leo & Cygnus), and
funk (Sound Makers Union), but make sure you don't miss Quinton Randall, the young blues musician who gripped Artscape attendees this past
July with his rip-roaring, soulful, Southern brand of blues. Whether he's doing
an original melody or one of his mean Gary Clark Jr. covers, the 25-year-old
virtuoso is a local artist to keep your eyes on.
DO
Oct. 31: BROS Halloweiner Grimmtacular
Area 405, 405 E. Oliver St. 8-11:59 p.m. $10-12. 410-528-1968. baltimorerockopera.org.
Head to Area 405 this Friday and you'll find the arts space transformed into a fantastical forest like only the Baltimore Rock Opera Society can create. Do you remember the underwater wonderland they made in an otherwise vacant parking lot at this year's Artscape? Well now they're tackling the spookiest holiday of the year, so whether you're coming for the cabaret variety show, costume contest, local bands (psychedelic Americana quintet Voodoo Pharmacology, local punkers Canker Blossom, and BROS' own Swannage), or witch's cauldron of booze, it's bound to be an only-in-Baltimore night.