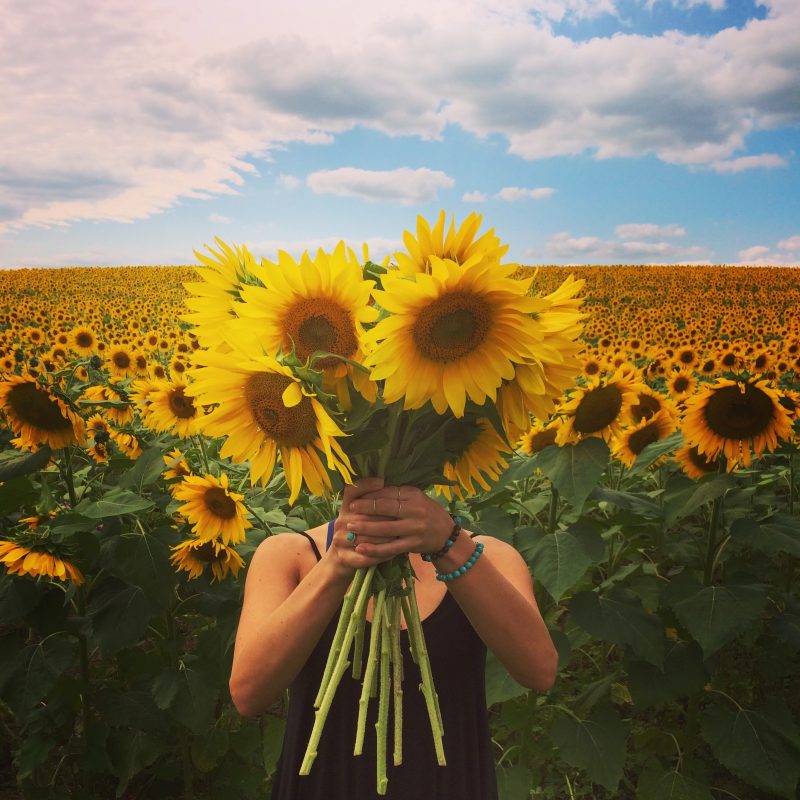 Photography by Jessie Firey
Five things to eat, drink, see, hear, and do with your Charm City weekend.
EAT
The Maryland Zoo in Baltimore, 1876 Mansion House Dr. 11 a.m.-8 p.m. $29-85.
With the heat of summer still lingering in the air, it's time to get that last fix of barbecue before the leaves begin to fall. In the oasis of the Maryland Zoo, breathe in the smells of smoked wood and soak up the sounds of live tunes. For a few extra bones, you can belly up as a judge in the BBQ competition, where you'll feast on ribs, pulled pork, and BBQ chicken by Maryland meat masters like The Smoking Swine, Blue Pit BBQ, Smoke, Dinosaur BBQ, the BBQ Joint, and Kommie Pig, to name a few. If meat's not your thing, dig into a full afternoon of music, with 11 acts including DJ James Nasty, Brooks Long & The Mad Dog No Good, Electric Love Machine, and The Bridge. Local brews will be on tap by Flying Dog, Brewer's Art, DuClaw, Key Brewing, and Union Craft, and proceeds will benefit Believe in Music and the zoo.
DRINK
St. Michael Ukrainian Catholic Church Grounds, 2401 Eastern Ave. Sat. 1-10 p.m., Sun. 1-6 p.m. Free. 410-967-0501.
Baltimore is a melting pot of cultures, and this weekend, there will be a massive celebration of all things Ukraine. Across from Patterson Park, this Eastern European country will take the main stage with two full days of opening ceremonies, national anthems, folk dancing, traditional music, church tours, art exhibits, plus handmade tapestries, clothing, and jewelry. Now in its 40th year, the festival will shut down a stretch of Montford Avenue for Ukrainian cuisine and a Ukrainian beer garden, with a pierogi-eating contest and home-country delicacies like stuffed cabbage rolls, sausage and sauerkraut, and rustic breads (it as known as the from the Breadbasket of Europe, after all), plus authentic beers and kozakskyj, aka snow skis studded with shots of medivka, Ukraine's classic honey liqueur.
SEE
Verdant Valley Farm, 3300 Jarrettsville Pike. Parking at St. James Academy, 3100 Monkton Rd., Monkton. 12-5 p.m. Sold out.
If you've been checking Instagram lately, you've likely noticed oodles of pictures of your friends, colleagues, family members, and that girl from college who always had really great taste posing in the middle of a massive sunflower field. That's because just 30 minutes north of the city in Monkton, there's a 150-plus-acre plot of farmland riddled with millions of those bright-yellow petals. At the hills of historic Verdant Valley Farm, grab some regional food and drink, enjoy the banks of the Gunpowder River, and, of course, see the flowers for yourself. Just don't forget to Insta.
HEAR
Creative Alliance, 3134 Eastern Ave. 8 p.m. $9-12. 410-276-1651.
Grab your pink chiffon, turn up your collars, cue the synthesizer, and put on your high tops or kitten heels for the Thompson Twins' "If You Were Here", Simple Minds' "Don't You Forget About Me," and OMD's "If You Leave." Maybe even a little "Twist and Shout," too. At this John Hughes dance party, DJ Vince Christopher will be spinning the best '80s and '90s music from the films of this famed director. Think Sixteen Candles, The Breakfast Club, Pretty in Pink, Ferris Bueller, and Home Alone. Prizes will be award for the best costumes and, in an ode to Molly Ringwald, redheads will get in for free.
DO
Latrobe Park, 1518 Latrobe Park Terrace. 11 a.m.-6 p.m. Free.
It hasn't been long since the South Baltimore neighborhood of Locust Point transformed from a quaint hub for immigrants and industry to one of the most sought-after places to live. With its corner restaurants, cheap bars, access to parks and Fort McHenry, tree-lined streets, and waterfront views, it's no wonder why it's become so popular. But on its Formstone-lined streets, Old Baltimore charm is still going strong from hons in lawn chairs to ice cream on the corner from Miss Twist. This Saturday, celebrate all the neighborhood has to offer, with regional food, Diamondback beer, music, games, and family fun with locals and tourists alike.