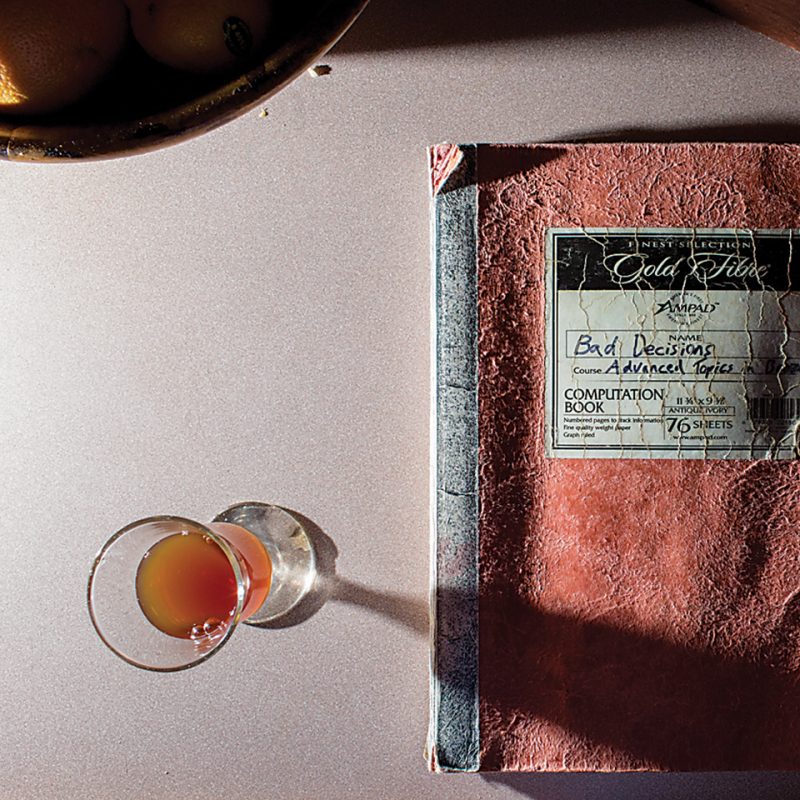 Photography by Justin Tsucalas
Aptly named Fells Point corner bar Bad Decisions, which has been lauded as one of the finest watering holes in the country by Esquire magazine, is about the make a big move. This week, owner John Reusing signed a lease to move his establishment into the former Get Down and Fletcher's space on the corner of Aliceanna and Bond streets.
The 6,000-square-foot space is quite an upgrade for the dive, whose plans include three distinct bar areas and a brand new kitchen. Reusing said he hopes the downstairs bar would cater to the more casual drinker, while the second floor will emulate the original Bad Decisions feel.
"We want to make the bottom floor accessible to everyone," he says. "People can order stuff like draft beer, one-and-one mixed drinks, and house wine. More of an everyman bar. The second floor will have a craftier vibe, with our original cocktail book available."
Reusing explained that the move was only a matter of time, since his current space is suffering from roof issues and water damage. He had been looking at a few properties when he came upon The Get Down nightclub, which officially closed last August.
"I've been putting out feelers for a while now," he says. "I had to move out of this space, and it only made sense to go bigger. Though this is a lot bigger."
The expanded space will allow Reusing and his team to offer more amenities, like running nightly specials, hosting private events, and featuring tap takeovers and beer dinners. When asked if he'd want to harken back to the days of Fletcher's and feature live music, Reusing was on the fence.
"We're licensed for it, but I don't know," he says. "I want to get into the space first and feel it out."
Reusing is excited about the build-out of a brand new kitchen and installing a smoker, which will help him enhance his popular bacon happy hours and offer a menu of "dive bar snacks" to customers (BLTs will be a central focus). Though working with the city and receiving permits can slow down any timeline, Reusing is hopeful that the new space will be open August 19.
For now, Reusing is pre-selling deals to customers to help fundraise the space. Some options include a drink named after you on the new menu, a private cocktail class, and tickets to VIP bacon nights.
"It's going to be the same theme and have a similar feel to Bad Decisions," Reusing says. "Just better designed and with room to grow."