Local Chefs Play with Extravagant Ingredients
Exotic sourcing has becoming increasingly de rigueur.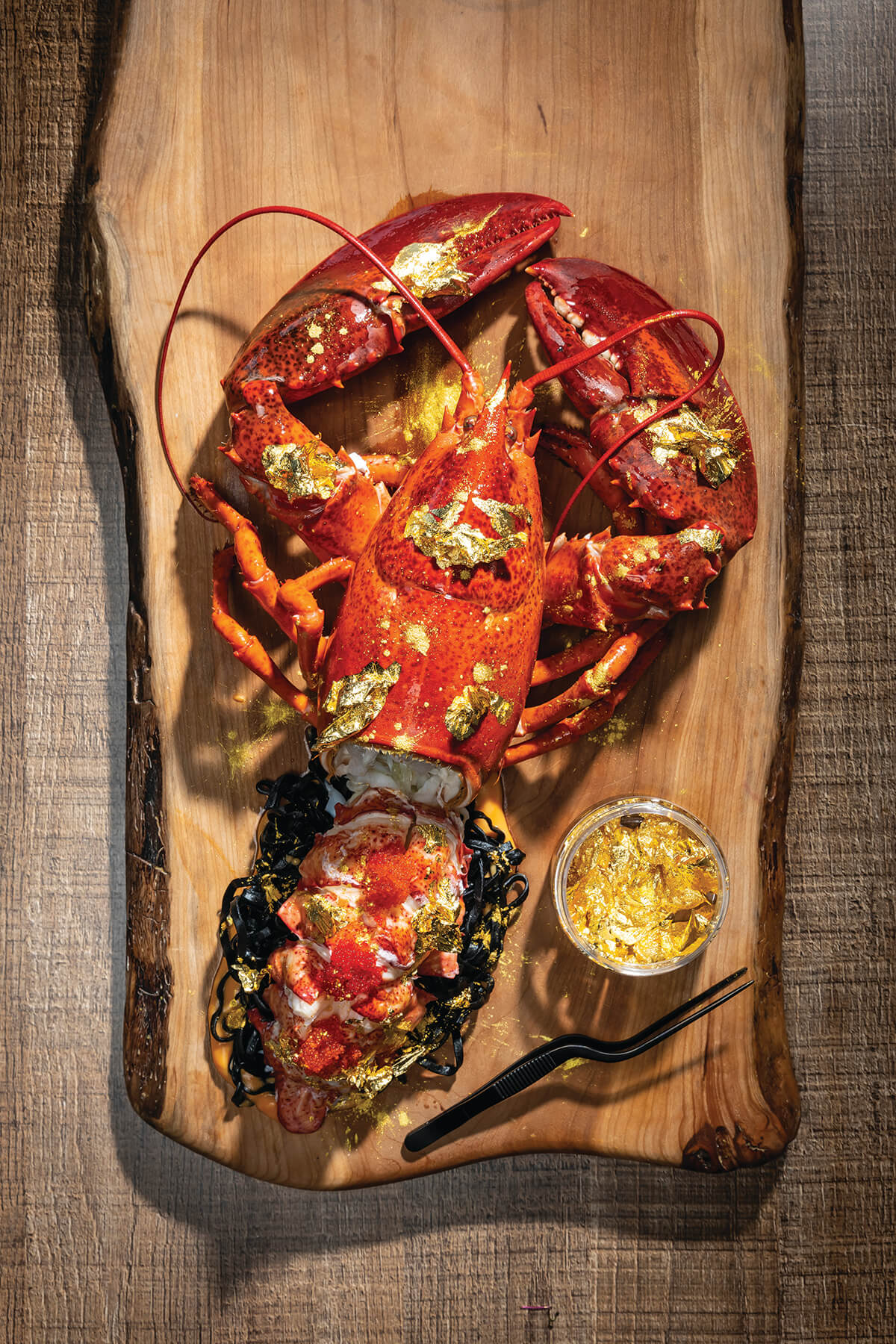 Ultra-luxury ingredients from around the world—caviar, uni, truffles, foie gras, pâté—long the provenance of Michelin-starred restaurants, have found their way onto area tables, as diners develop an appetite for sophisticated, sometimes rare (and always expensive) ingredients.
From risotto with black truffles and chanterelles at Peter's Inn to Japanese A5 Wagyu at Azumi to a burger with foie gras at Duck Duck Goose, exotic sourcing has becoming increasingly de rigueur. And as we enter a post-pandemic world, deprivation is so 2020, say area chefs.
"People are tired of staying home—they want to spoil themselves," says executive chef-owner Zack Trabbold of The Local in Fallston. "They want to try new ingredients they don't have at home. They want experiences now—people want to reward themselves."
Nowhere is the reward greater than at The Local, where Trabbold and his chef de cuisine have devised a dish that's the ultimate indulgence: a gold-leafed, two-and-a-half-pound lobster with squid ink pasta, uni, and caviar—all sitting in a pool of uni cream sauce.
"To make it really bougie, we added gold leaf," says Trabbold of the $140 dish. "We actually paint the lobster with a little bit of clarified butter, then take the gold dustings from the gold leaf and brush them onto the lobster."
Of course, social media has helped play a role in culinary one-upmanship, and Trabbold says he has designed the dish with that in mind.
"There's not a lot of high-end dining in Harford County," he says. "And we are trying to set the trends on social media. If phone cameras aren't going off at every table with this dish, we aren't doing something right."