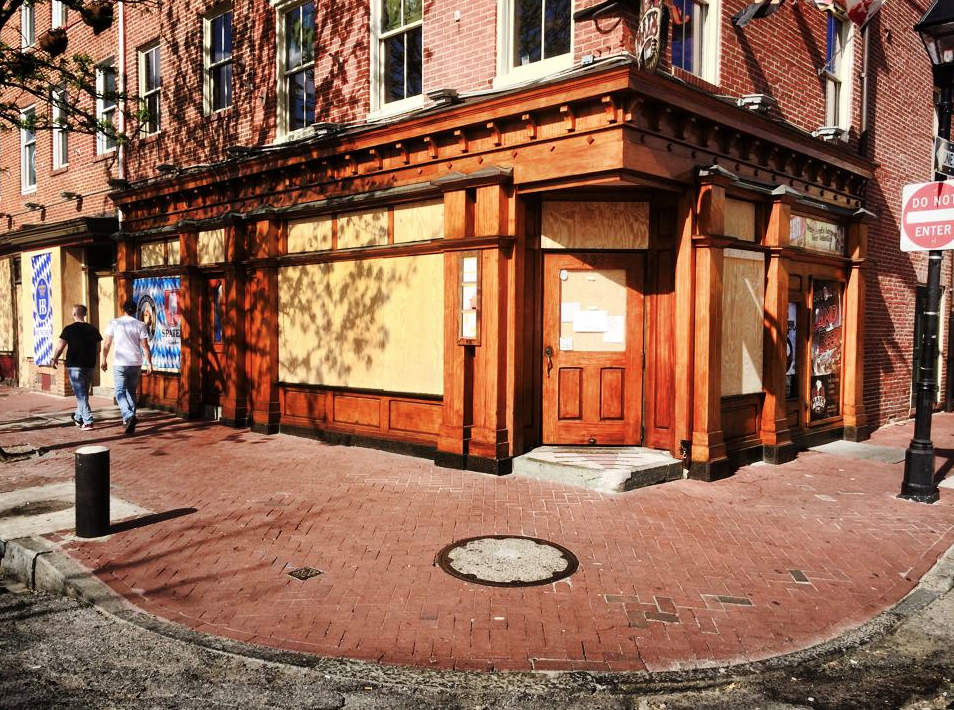 Courtesy of Max's Taphouse
On Monday night, while buildings were still burning and windows were still breaking, Mayor Stephanie Rawlings-Blake announced that she'd be enacting a city-wide curfew, with minimal exceptions, from 10 p.m.-5 a.m. for a full week.
While the merits of a curfew for public safety are up for debate (former police commissioner Ed Norris said last night he would have advised against it), the affect it will have on the livelihood of those in the service industry is a bit more obvious. Losing four hours of business a night has some bartenders worried about retaining customers, paying bills, and even renewing their liquor licenses.
"The curfew is tough because, for a lot of us, it's the difference in paying bills and making our mortgage," says Amie Ward who bartends at Bad Decisions in Fells Point. "We have great regulars who are trying to patronize the bars as much as they can, but you can't ask them too much because we want them to be safe."
Ward also points out this is incredibly poor timing because the deadline for renewing—very expensive—liquor licenses is this Friday, May 1.
Some in the service industry even formed a Facebook group called Baltimore's Counter-Curfew, which calls for lifting the curfew as soon as possible. The site states:
We cannot and must not allow ourselves to pay the price for failed leadership in the face of the Mayor's incompetence in squelching the chaos on OUR streets yesterday. The Mayor's curfew will do nothing but cripple business and negatively impact the city's economy to the level of tens of millions of dollars in mere days. This is an utterly flawed strategy: criminals don't obey curfews, why should we.
Certain bars, like Bookmakers Cocktail Club in Federal Hill, have made concessions like opening at up at noon instead of its normal 5 p.m. to try and boost business. Of course, the adverse effects from the curfew not only affect bars, but also the entire service industry.
"It will be slow all week for restaurant owners and employees," says Eric Fooy of B&O American Brasserie. "If you live paycheck-to-paycheck—like most people who make tips do—you will feel the hit."
Though only minimal damage occurred in Fells Point on Monday night (including a break-in at Capitol Mac), many bars and restaurants in the neighborhood have preemptively boarded up their windows, just to be on the safe side. But it gives the lively neighborhood a very eerie feel.
"It's been a ghost town," Ward says. "I think it sends the wrong message. You have better safety in numbers and we'd all feel safer having that foot traffic that's normally down here. The curfew seems to invite more of a problem."