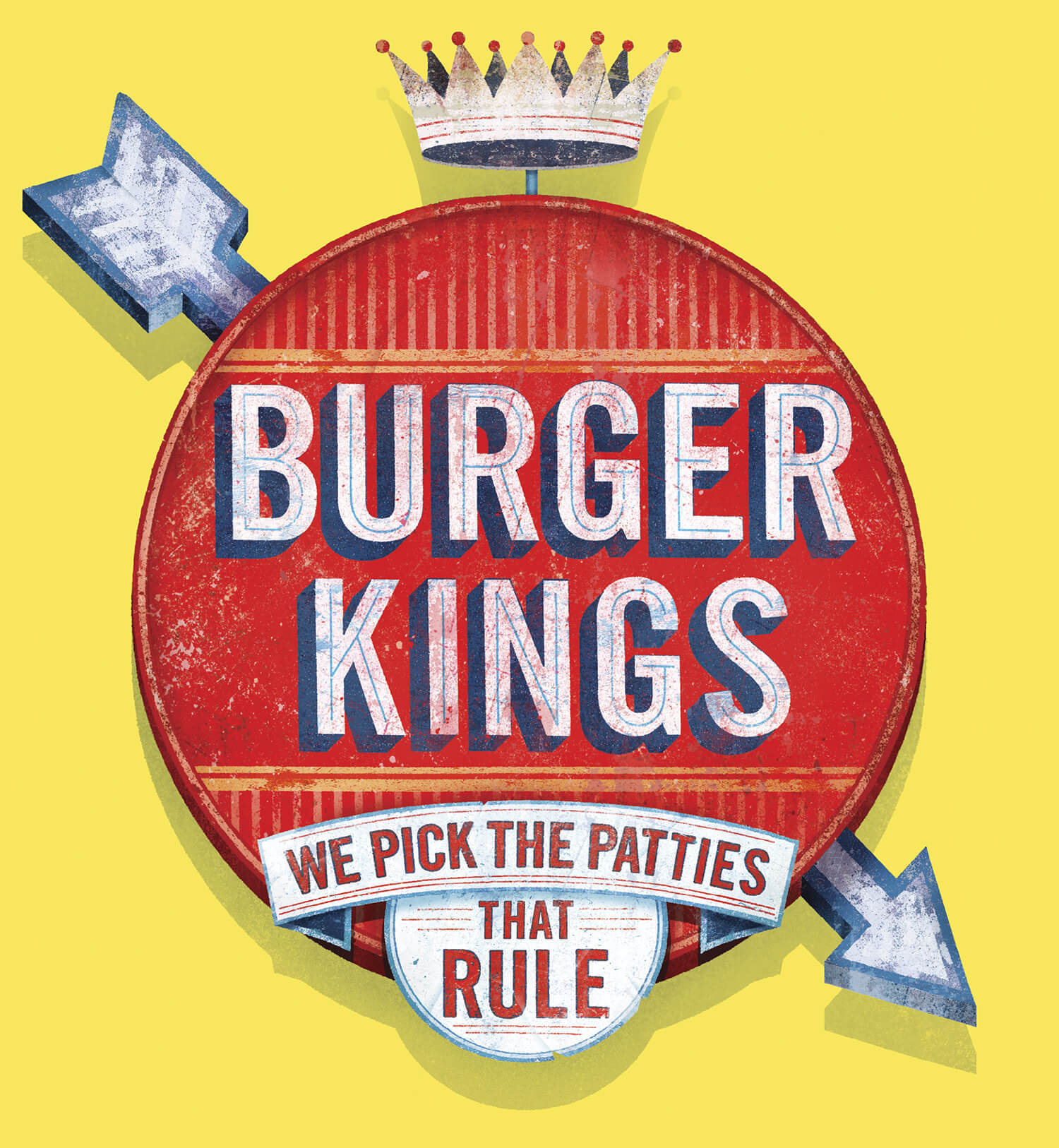 edited by jane marion
Written by Jane Marion, Jess Mayhugh, Amy Mulvihill, and Lydia Woolever.
Photography By Scott Suchman Illustration By Christian Northeast.
---
---
What is it about burgers? When the craving comes, it's purely primal. Just the thought of one makes our pulse quicken. Whether you like it thick or thin; naked or dressed; born of beef, beans, or bison (check out our anything-but-ordinary Wild Things!); served on a bun or brioche; everyone has their idea how best to build this architectural wonder. Given that most menus in the Baltimore area have at least one version, there's no one, right way to get your burger fix on. From hipster hangouts to bona-fide burger houses, and even a biker bar, our list could go on and on, but here are some of our favorites.
Abbey Burger Bistro Simply AJ10
There's nothing simple about this Kobe beef burger. For starters, it's named after its number-one fan: Orioles center-field star Adam Jones. He orders the English muffin marvel—jazzed up with bacon, avocado, jalapeños, pepper-jack cheese, and chili-pepper mayo—every time. (The golden tater tots and nacho cheese accompaniment also hit it out of the park. ) Can't conceive consuming such a creative colossus? It helps that $1 from each purchase goes to charity. Wild Thing: The menu boasts a veritable zoo of options like duck, kangaroo, ostrich, and boar, but we say take a bite of bison. (And while you're at it, throw a fried egg on it.) The ranch-raised meat is all the rage, and this example is enhanced by textural touches such as bleu cheese crumbles and the crunch of an onion ring. 1041 Marshall St., 443-453-9698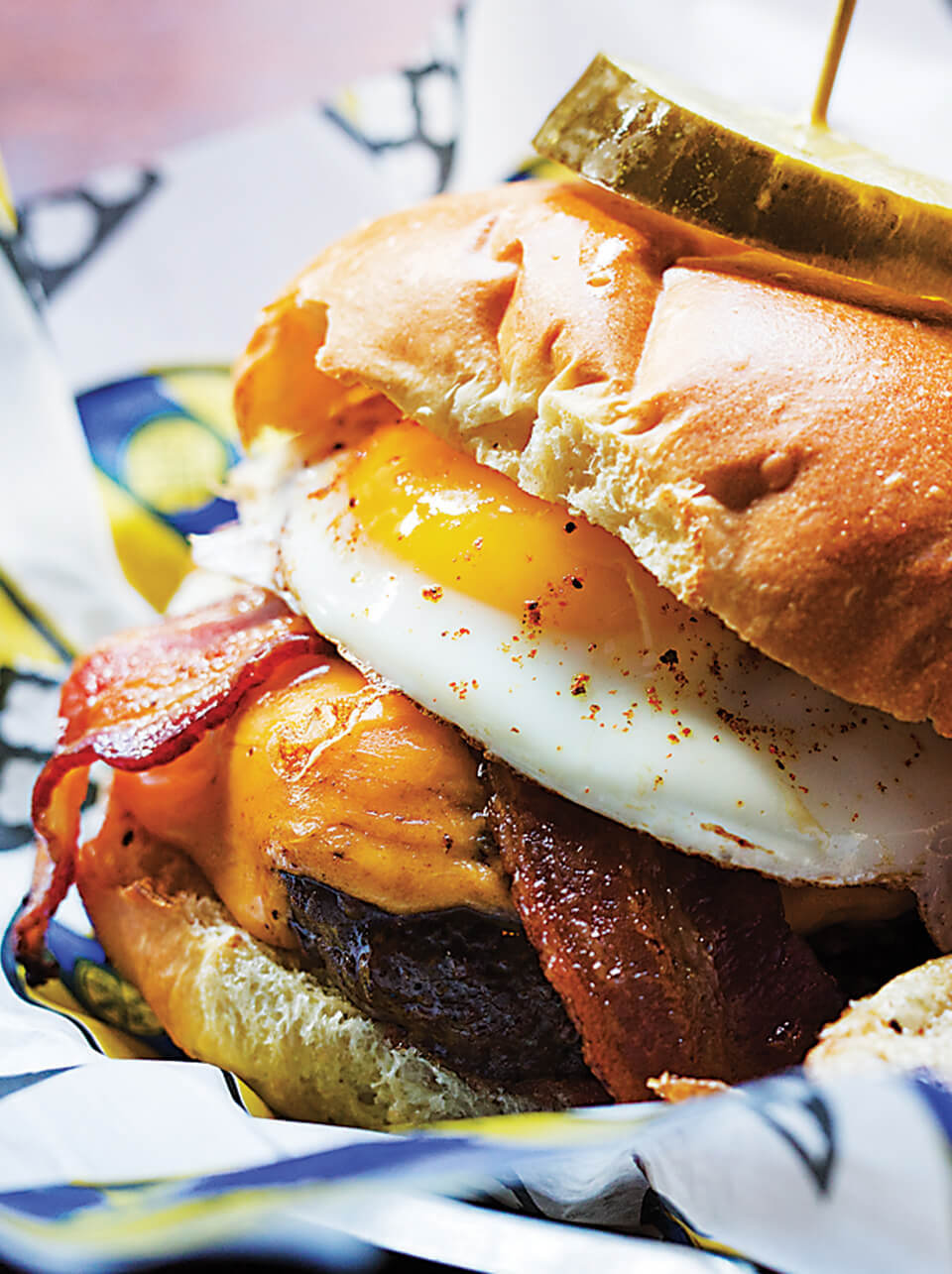 The goods at Abbey Burger Bistro.
---
Bobby's Burger Palace L.A. Burger
When you're craving a burger, this beaut—juicy, messy, piled high with toppings, a whole spill-out-of-the-bun affair—definitely gets the job done. Needless to say, napkins are required. The burgers here are cooked exactly to order (there's a fine line between medium rare and medium, but Bobby's knows nuance) and feature novel toppings. The L.A., draped with cheddar, a drop of avocado relish, and several sprigs of nutty watercress, is seemingly straight out of a California flavor lab. "Crunchify" it by adding a layer of chips between the buns at no added cost. Multiple locations, including 7002 Arundel Mills Circle Hanover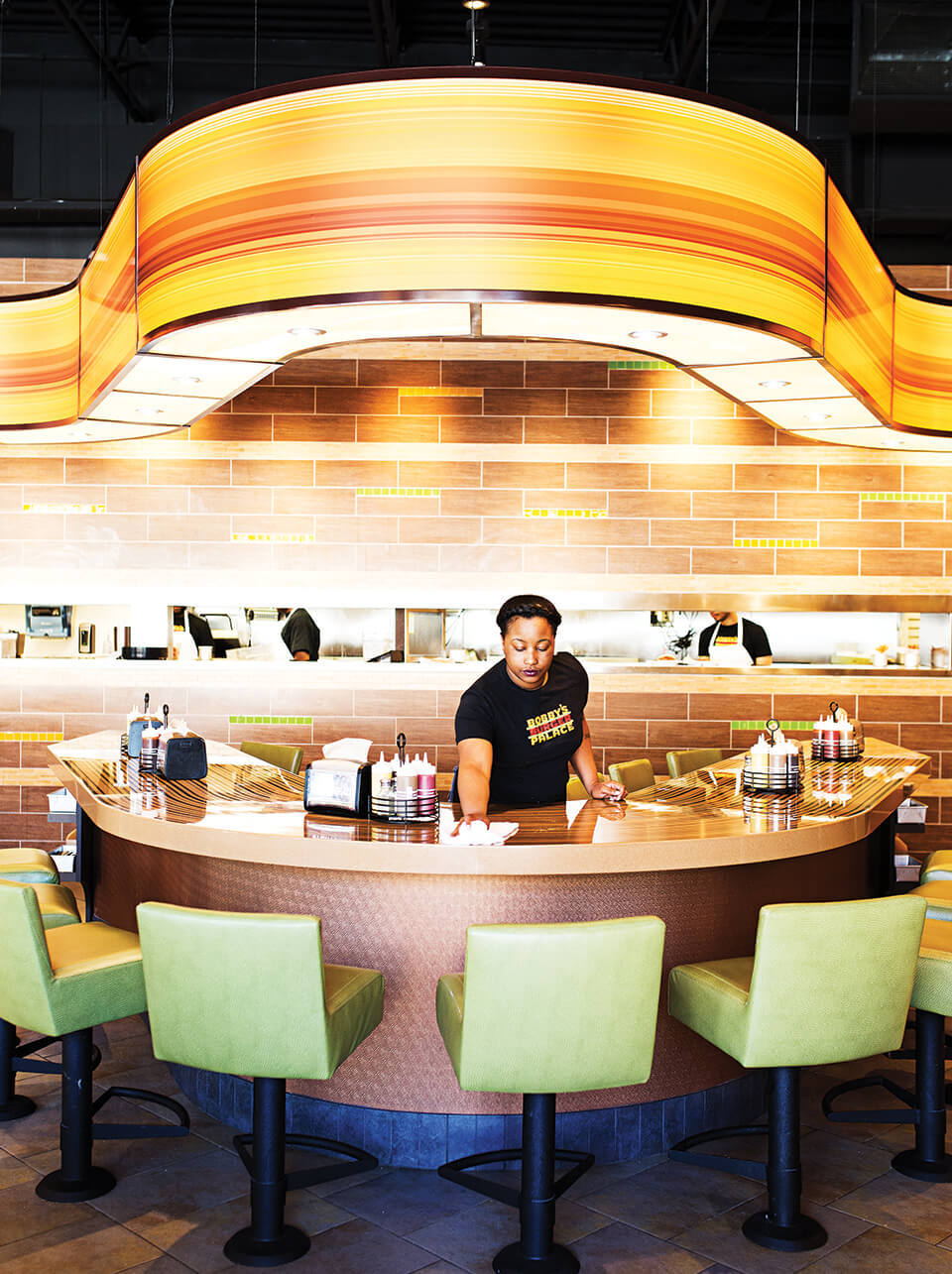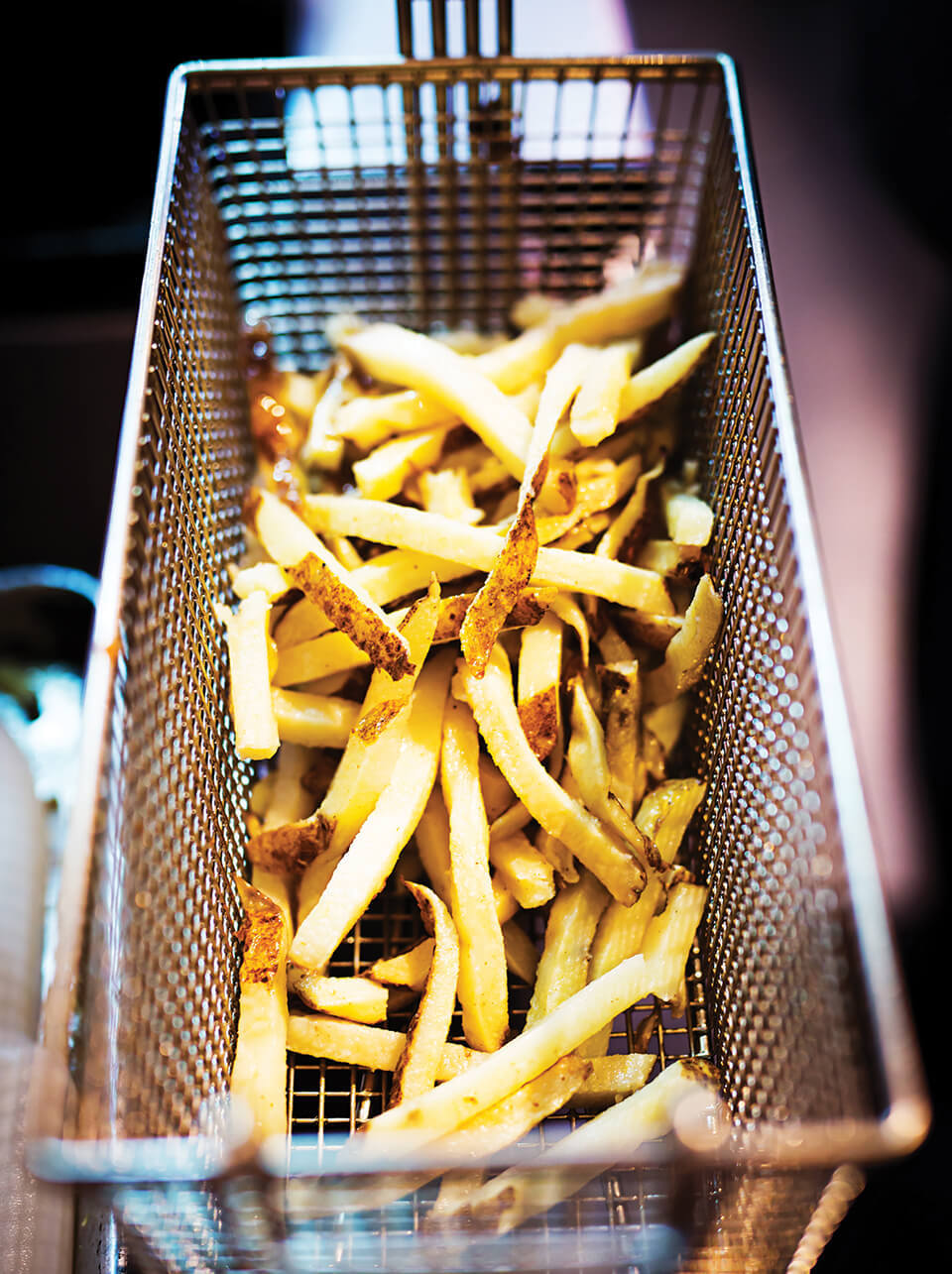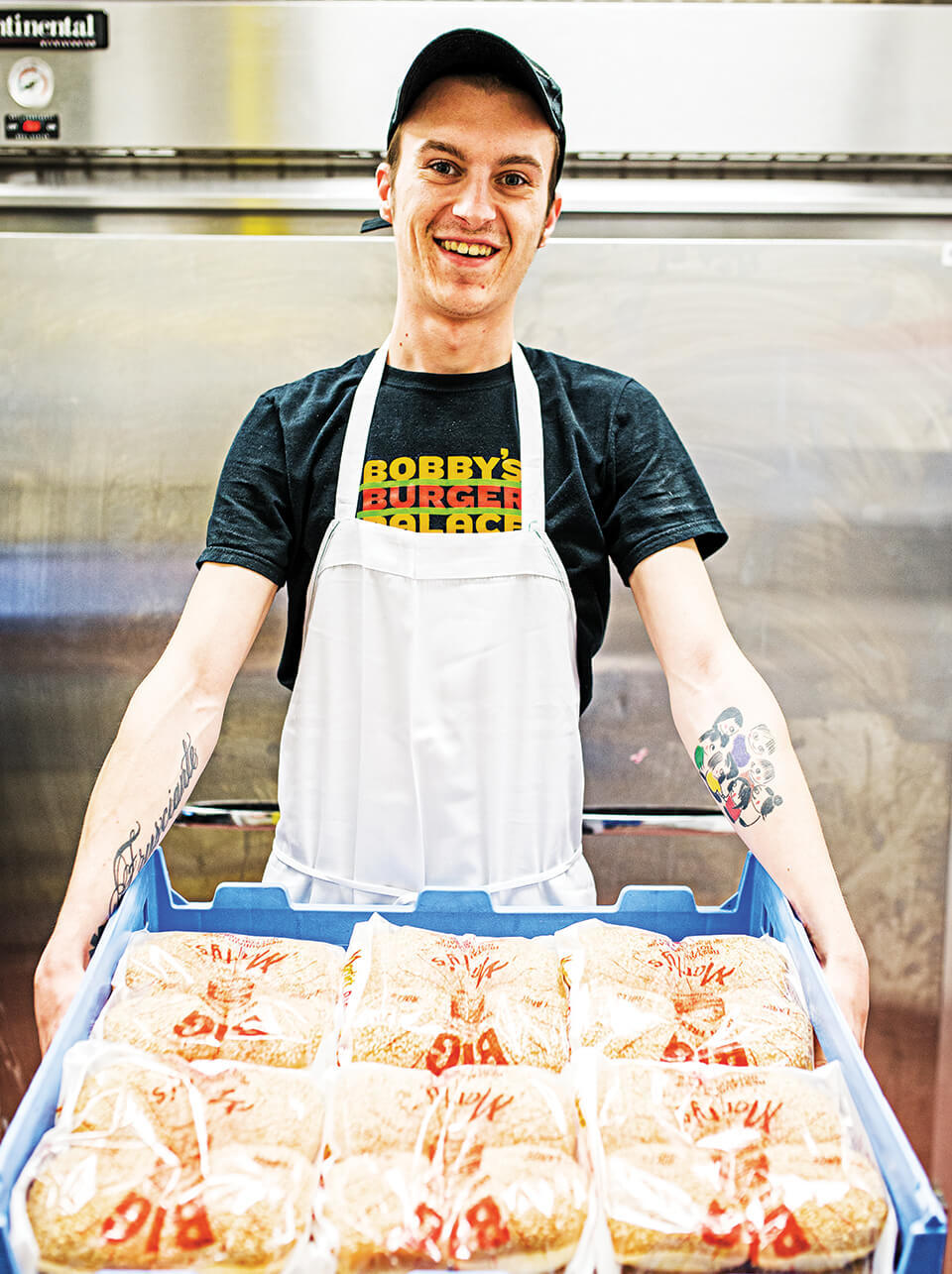 Every day is bun day at Bobby's Burger Palace; a side of fries at the ready; the scene at Bobby's Burger Palace.
– Michael Crook
Burger Bros. Bacon Cheeseburger
There isn't a lick of pretension at Towson's Burger Bros., starting with the minimalist menu of just three basic burger options: a hamburger, a cheeseburger, a bacon cheeseburger—that's it. The default meat is Creekstone Farms premium Angus beef, but you can swap that out for turkey or portobello mushrooms. We opted for a bacon cheeseburger with pickles, lettuce, tomato, mayo, and ketchup—standard enough, but the details sold us: the smoky char on the grill-lined burger, the lightly browned bun, the carefully stacked toppings that don't spill out on first bite. It's just what we want from a good burger—nothing more, nothing less. 14 Allegheny Ave., Towson, 410-321-1880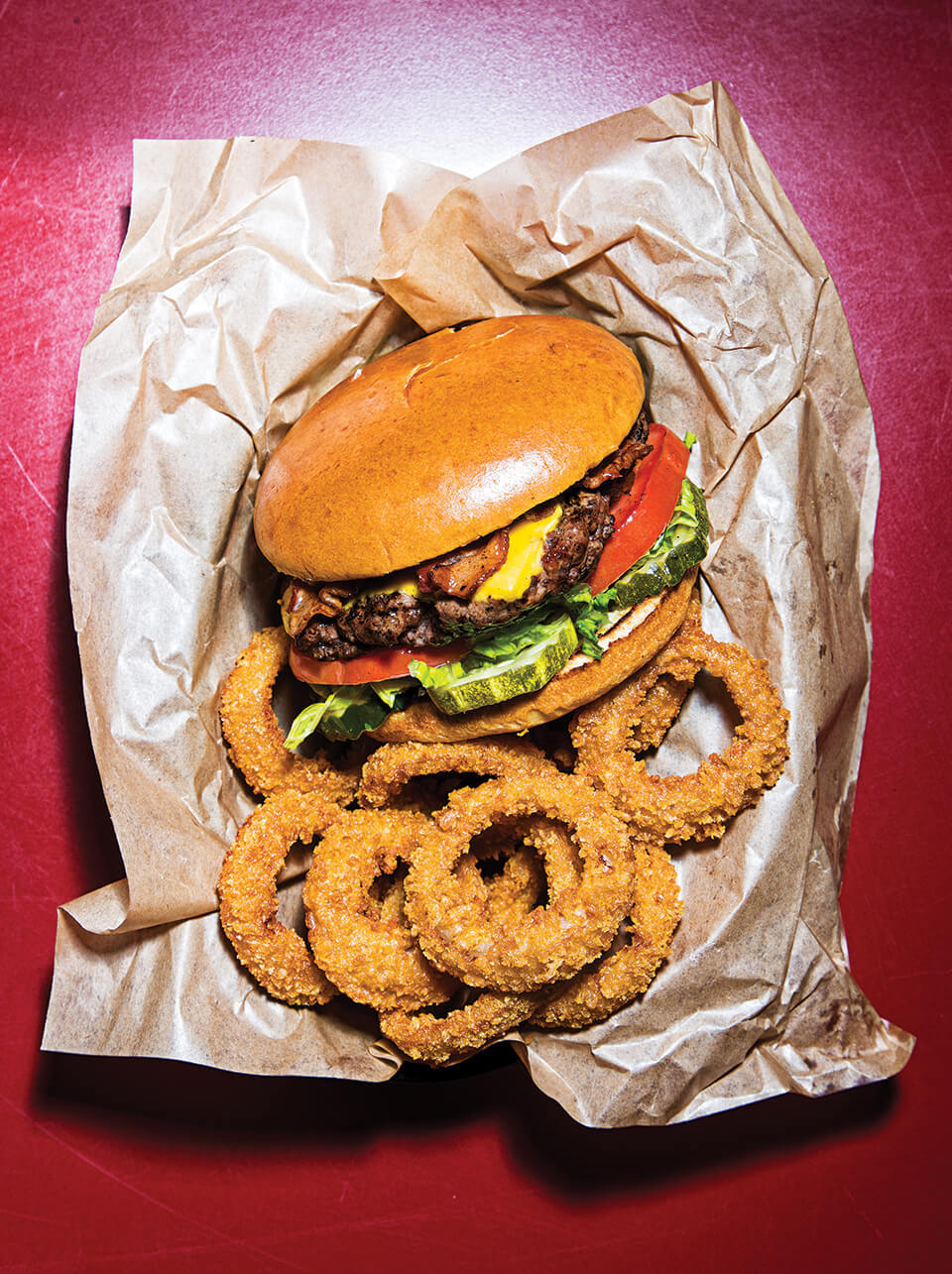 Bacon cheeseburger and a side of onion rings at Burger Bros.
---
Clark Burger The Full Mountie
Fear not this poutine-slathered masterpiece smothered in savory gravy, covered with crumbles of cheese curd, and even topped with a few French fries. The Canadian-American mash-up is worth every ounce of decadence. Made with Black Angus beef and served on a toasted brioche bun (the kind that becomes one with your hands as you press it into your paws), it's a rich reward best eaten with special house-made sauces, a side of garlic frites, and a spiked milkshake. Its name is a nod to The Full Monty, after all, so follow suit and go big. 5906 York Road, 410-323-2356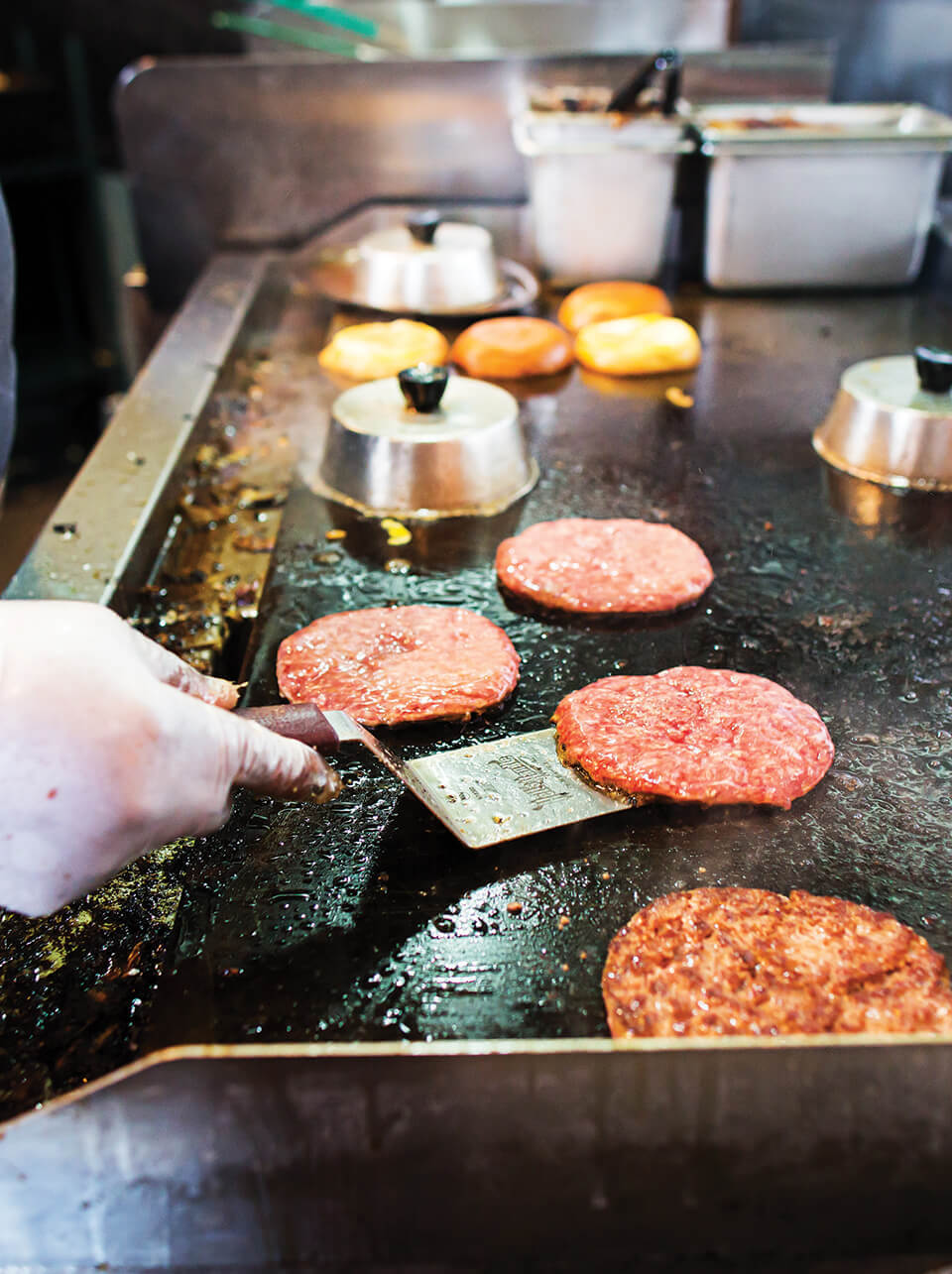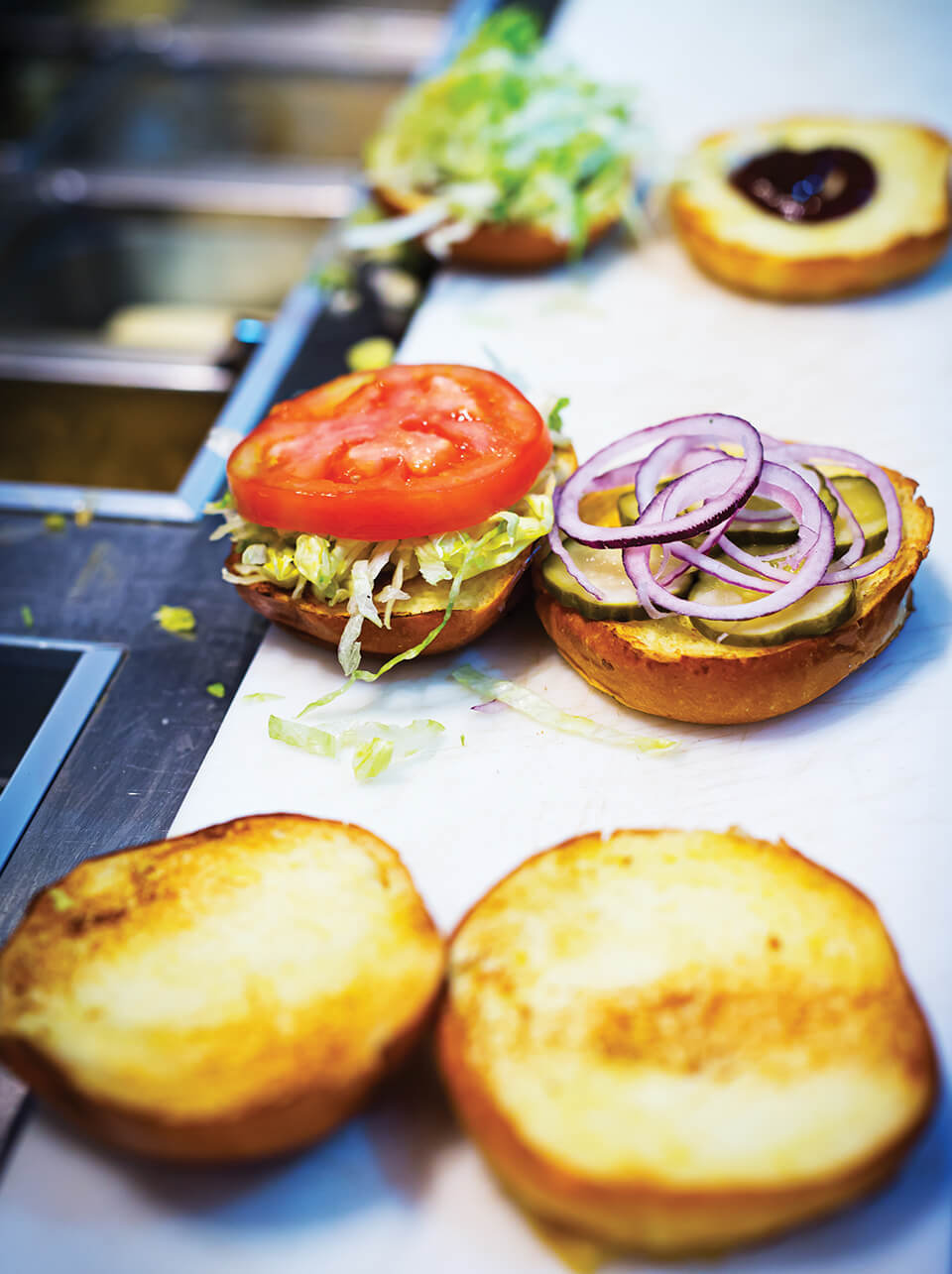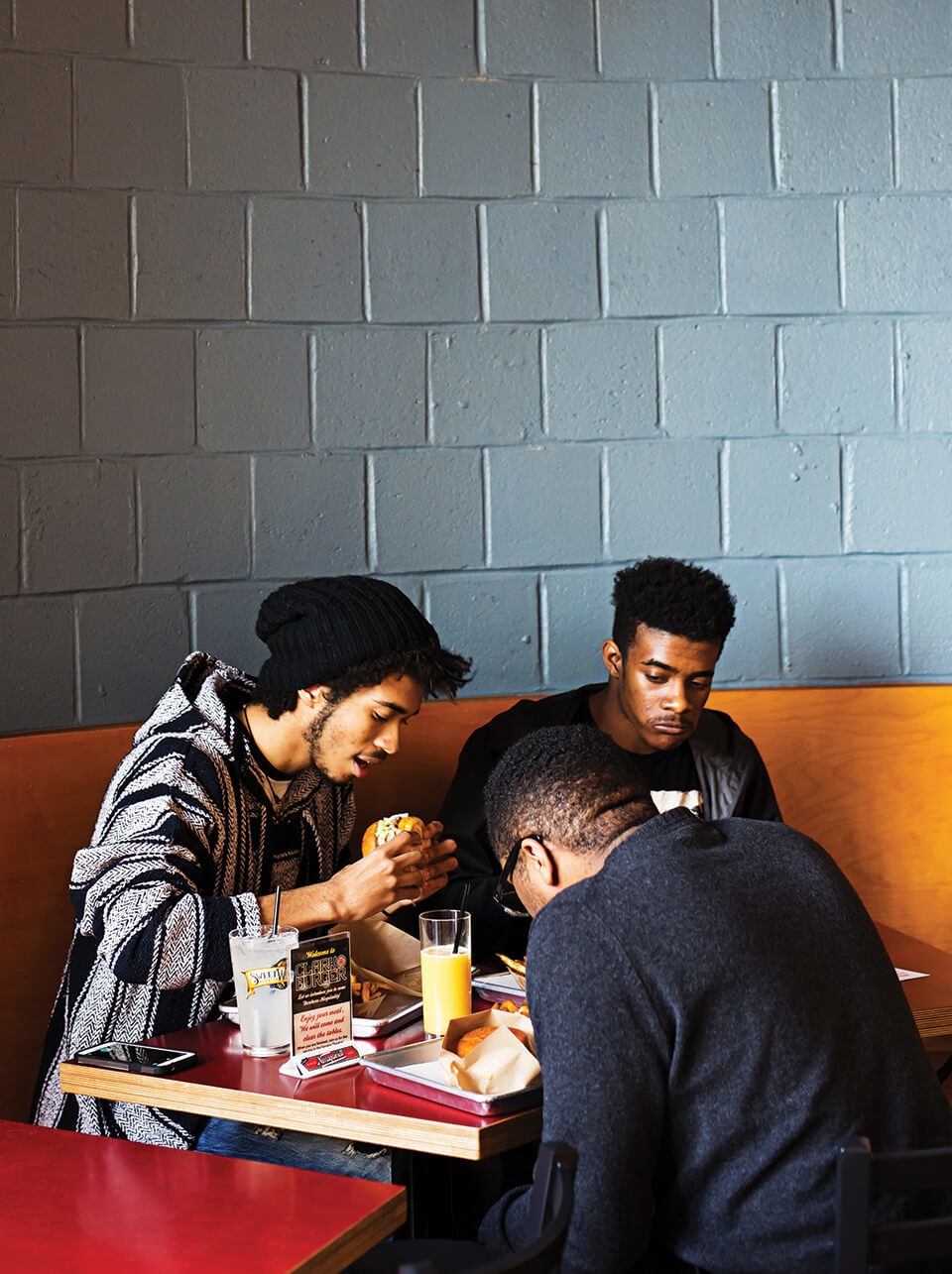 Flipping for burgers; the fixin' assembly line; digging in at Clark Burger.
---
Curb Shoppe Classic Cheeseburger
This Mount Washington pub has been serving cheap pints and some of the city's best burgers since the 1940s. On its greasy-spoon menu, there are six patties to choose from, like bacon-mushroom-Swiss and a Southwest version with jalapeños and pepper-jack cheese. But with the O's on the TV overhead and Buds by the bottle, go for the classic cheeseburger, topped with the bare necessities—we're talking cheddar, lettuce, tomato, onion—and served in a little red basket with pickles and Utz. Basic, yes, but far from boring. 5736 Falls Road, 410-433-8299
Daniels Restaurant Bacon Cheeseburger
Just over the Patapsco River and Howard County line, this Route 1 biker bar has been blazing up some of the state's best burgers since 1975. With Guns & Roses on the radio and Natty Boh on tap, it's the go-to roadside joint for friendly gatherings and juicy bacon burgers. Picture this: six ounces of grilled ground chuck topped with four thick strips of crispy bacon and a pile of fresh fixings on a soft white bun. Park your Harley out front, grab a stool on the roadside porch or a picnic table in the back, and dig into this HoCo classic. 5854 Washington Blvd., Elkridge, 410-796-4678
Dooby's Kimch'i Burger
Yes, you could come here and happily tuck into a bowl of ramen or a stack of Korean-fried chicken wings, but then you'd miss one of the best boutique burgers around: a hefty mass blanketed by cheddar and anchored by a brioche bun. But what makes it stand out is a simple hit of high-caliber house-made kimch'i (from a closely guarded family recipe belonging to owner Phil Han and kept cold in a special refrigerator). Don't forget to liberally apply some gochujang aioli (it's house-made, too). This burger is a two-handed affair if there ever was one. 802 N. Charles St., 410-609-3162
Hamilton Tavern Crosstown Burger
We're not sure why Hamilton Tavern named its signature burger the Crosstown, but we'd believe it if they told us that the inspiration was because people will drive "'crosstown" for it. This stacked stunner starts with Roseda Farm beef, then tops that with shredded iceberg lettuce, tomato, red onion, and a dollop of horseradish-cheddar mayo. Do not proceed without the "sticky-spicy" bacon add-on, which beguiles with hints of molasses and brown sugar. The unexpected sweetness is the perfect counterbalance to the savory base. And while there's nothing wrong with the side of fries or chips that accompanies the burger, we strongly urge substituting the Natty Boh-battered onion rings. The golden, glistening loops run circles around the fries any day. 5517 Harford Road, 410-426-1930
LAY IT ON THICK!
Here's how to land your burger
on the best-dressed list.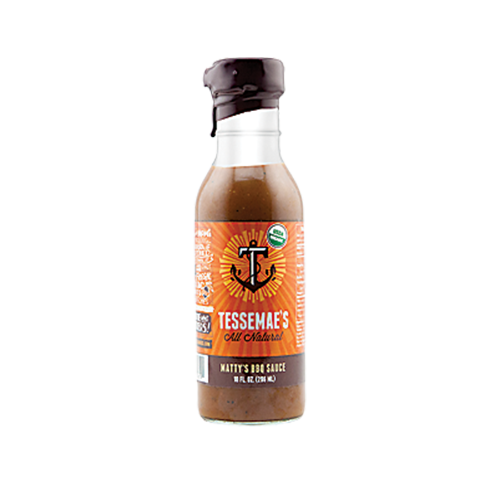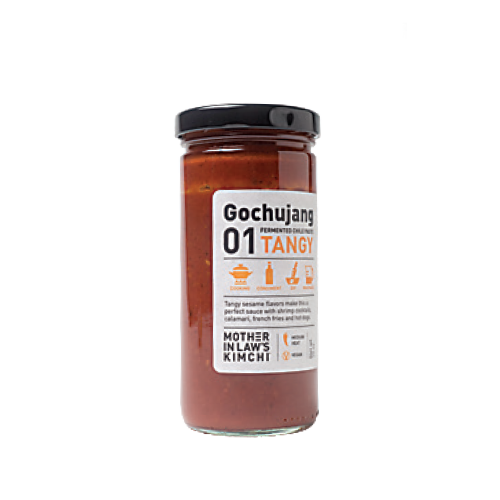 – David Colwell
Iron Rooster Waffle Burger
The signature burger should come as no surprise at the Iron Rooster, the go-to breakfast-all-day spot in Canton. A patty of ground beef brisket comes sandwiched between light-as-air waffles, and includes a tasty garlic aioli and your choice of cheese. Bacon is an option (and it's free, so that's a no-brainer). Add an egg for an additional $1. We ordered the whole thing with the runny egg, smoky bacon, and cornmeal waffle bun, and it was the ideal brunch entree. Wild Thing: Equally impressive was the shrimp burger fashioned from giant chunks of shrimp and topped with roasted red peppers, lettuce, tomato, and a smoky paprika rémoulade. It's akin to a crab cake sandwich, for those on a budget. 3721 Boston St., 410-762-2100
Kooper's Tavern Elvis Got the Blues Burger
This Fells Point pub is a neighborhood go-to for perfect pints and patties. You can go bonkers with a BYOB (that's build-your-own burger—with adventurous proteins like wagyu and bison and toppings like triple-cream Brie), but we say stick with The King-inspired house classic. Elvis Got the Blues is a half-pound of Black Angus beef, crowned with bleu cheese, fat strips of smoked bacon, and served on a buttery brioche bun. (Pro tip: Douse this bad boy in some BBQ sauce.) Wild Thing: Got a beef with beef? The lamb burger—with garlic-herb butter, truffle-tossed arugula, and a heap of tangy feta cheese—is a solid savory alternative. Multiple locations, including 1702 Thames St., 410-563-5423
Lobo Cheeseburger Tartare
This dish isn't for the faint of heart, but once you order it, you'll go back to this Fells Point corner bar again. The "burger" includes raw ground filet, celery, cheddar cheese, pickle chunks, sesame seeds, and "special sauce" served with toasted bread points. The dish is playful yet sophisticated. Trust us, you'll find yourself wondering where it all went. 1900 Aliceanna St., 410-327-0303
Pen & Quill P&Q Burger
The spacious Pen & Quill in Station North is a common destination for post-Charles Theatre snacks, but the P&Q burger is a reason to make it a destination all its own. The Roseda beef burger—sharp cheddar, aromatic herb aioli, and sweet pickles—is an exercise in balance and beauty. But the real star here is the bun, a lightly toasted sesame version that would tempt even gluten-free groupies. 1701 N. Charles St., 410-601-3588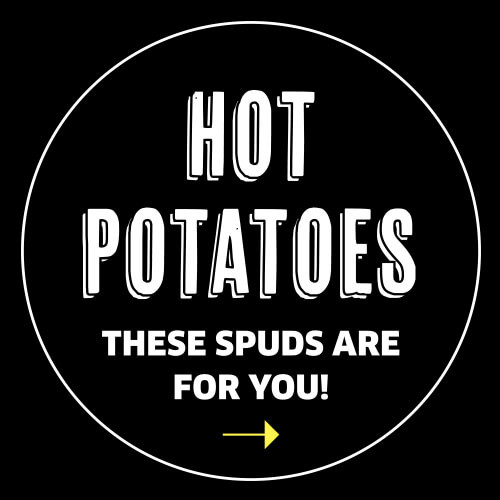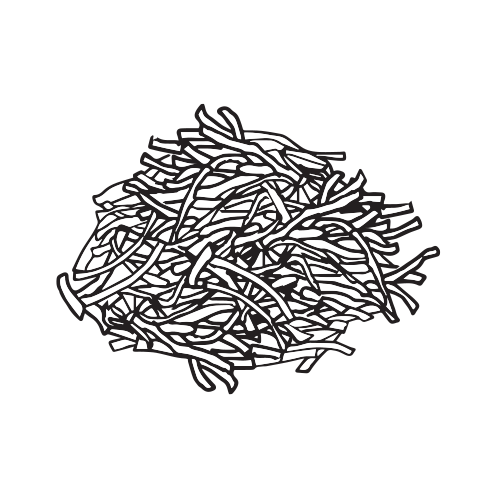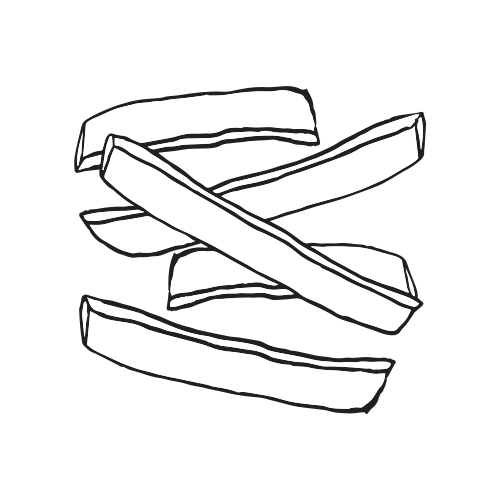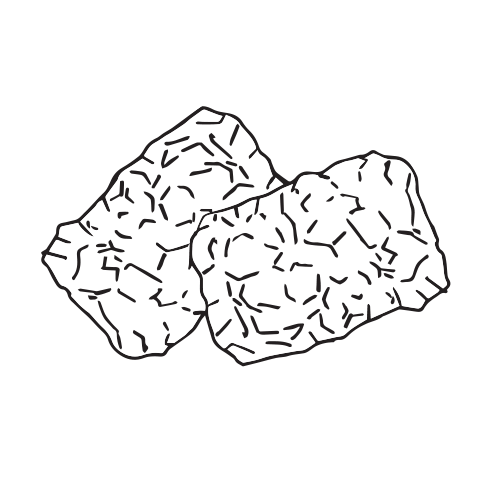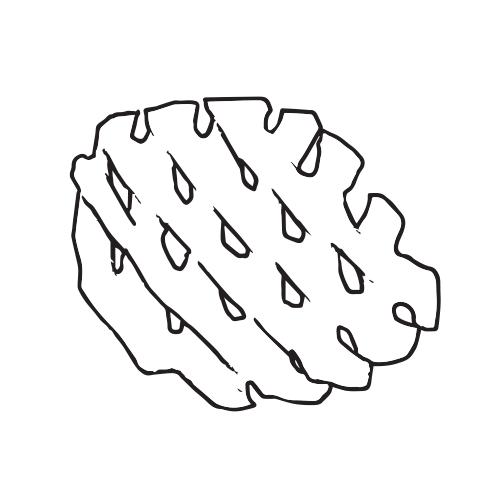 Shake Shack Smoke Shack
We're skeptical when a national burger chain comes to town. We clearly have a lot of great options, so why shell out to the big guy? Enter the Smoke Shack at Shake Shack. The Inner Harbor spot has tons of options, but this one trumps them all with its Angus beef flat-top patty, cheddar, apple-wood smoked bacon, cherry peppers that are sweet and full of heat, and a dousing of patented ShakeSauce (like a pickle-y Thousand Island). 400 E. Pratt St., 443-973-3630
Smashburger Truffle Mushroom Swiss Burger
The best burgers are not too thick (our mouths can open only so wide) or too thin (where's the beef?). At this Howard County favorite, the meat-to-bun ratio is just right and the patty, pressed to perfection on a griddle, is seared, and seasoned to order. We flipped for the fungal flavors of the truffle-mayo, crimini-mushroom, Swiss-melted masterpiece. Matchstick fries make the whole shebang even more memorable. 9535 Baltimore National Pike, Ellicott City, 410-505-4900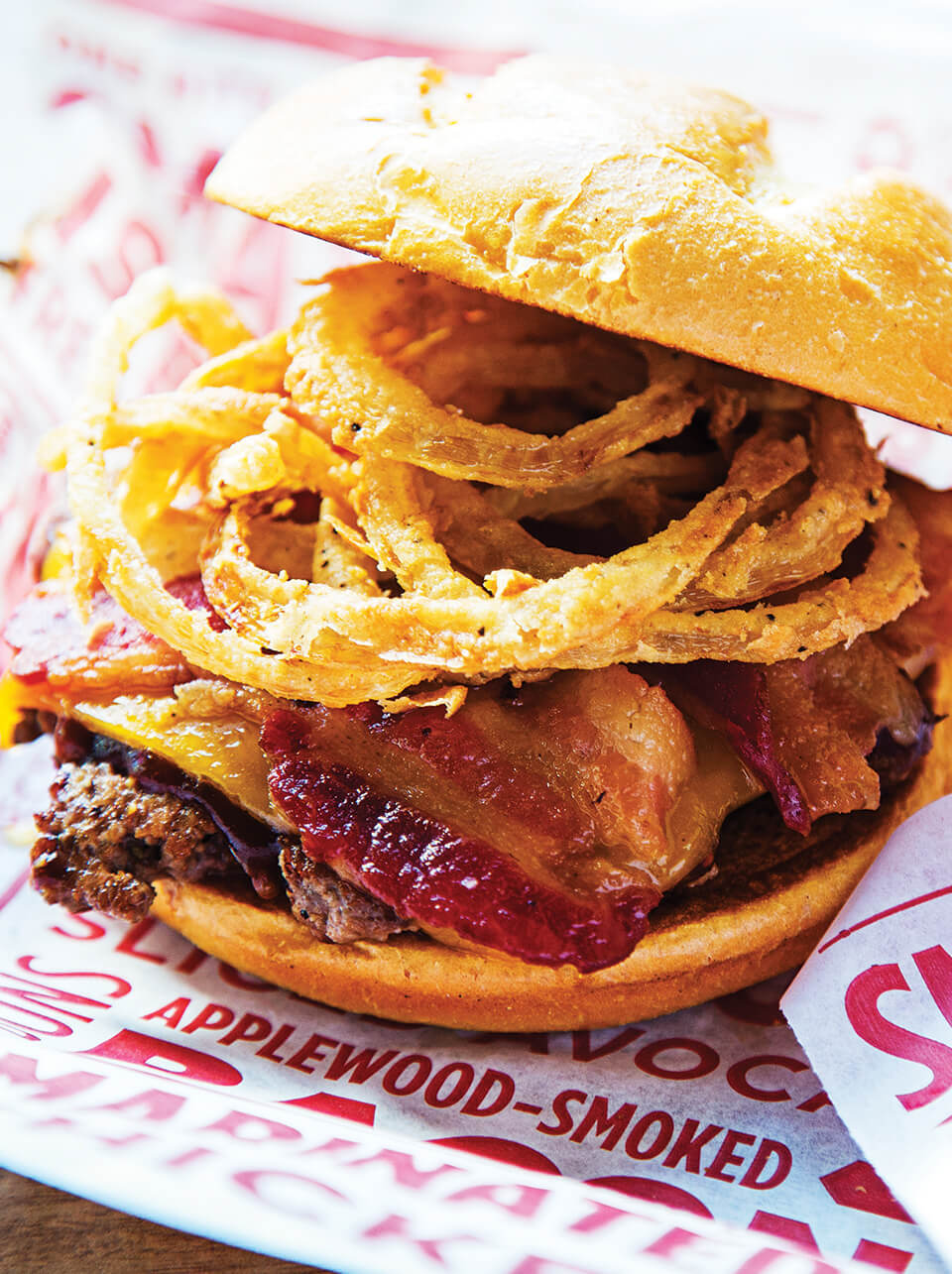 A Smashburger offering with bacon and onion rings.
---
Towson Tavern The Truth and the Tavern Burgers
At any given time, there are at least two burgers on the menu at this sophisticated suburban spot. A recent addition to the menu is called "The Truth." This creative concoction combines Creekstone Farms beef, fried leeks, tomato-bacon jam, candied bacon, and rosemary-infused Asiago cheese for a mature take on a picnic staple. And while we can handle The Truth, equally worthy is the restaurant's Tavern Burger, which layers the beef with prosciutto, cheddar, Bibb lettuce, heirloom tomatoes, and a Boursin spread that our waiter described as "edible sex." Its oniony creaminess did make the whole thing sing, though we'll leave it to you to decide if the analogy is apt. 516 York Road, Towson, 410-337-7210
Vagabond Sandwich Company Boo Boo Burger
We're still dreaming of the Boo Boo burger with bacon and bleu cheese at this Bel Air burger joint. It's a beacon of simplicity done just right. Wild Thing: While beef paired with peanut butter, black raspberry jelly, and bacon might seem like a kitchen-sink concoction, the P. B. & J. burger is subtly sweet, salty, and smoky. Try it or learn to live with regret. 111 Thomas St., Bel Air, 410-838-1263
Victoria Gastro Pub Mushroom & Swiss Wagyu Burger
Some wholes are even better than the sum of their parts. Such is the case with the mushroom-Swiss rendition at Victoria Gastro Pub. It's a melty mess cloaked in Gruyère, then piled high with onions, mushrooms, pickles, and near-illegal levels of aioli on both sides of a challah bun. In other words, holy cow. 8201 Snowden River Parkway, 410-750-1880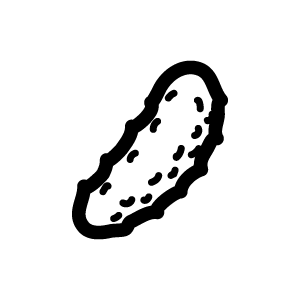 IN A PICKLE
WHY PATTIES AND PICKLES ARE THE PERFECT PAIRING.
Though the burger-and-fry relationship has been a lasting one, the recent rise of artisan pickles has been jazzing up beef patties all over town. Whether it's Tanner's smoky bourbon bread-and-butter pickles on Alewife's Yard Burger or the house-made habanero pickle chips at Abbey Burger Bistro, no burger is complete without these fermented favorites. Pickles have become so popular, they're a dish in their own right. (At Lobo, there's even a dedicated pickle plate, with house brine that is something out of a dream.) "Pickles are great on a burger because that sharp vinegar bite cuts through the fat and accentuates the flavor of the beef," explains Evan Tanner, owner of Tanner's Pickles. "Plus, you get that distinct crunch." Whether put on a patty, served in spears on the side, or just fried, these vinegary winners are a crucial complement. "[Pickles] cleanse the palate," sums up Tanner, "and make each bite fresh and anew." —Jess Mayhugh