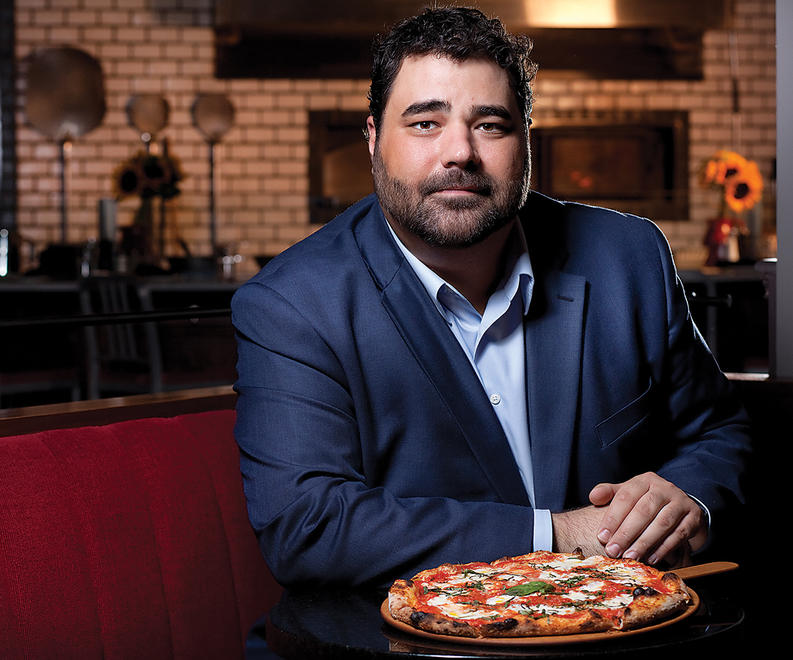 —Photo by David Rehor
[Update: Jan. 28, 12 p.m.: Sergio Vitale released a statement regarding the closing of Chazz: A Bronx Original and reports of a legal action. "Our family committed to Baltimore nearly 20 years ago by building Aldo's in Little Italy," Vitale said today. "We 'doubled down' on Baltimore, believing in the promise of Harbor East and trying to do our small part to put Baltimore on the national food map by bringing celebrities and authentic coal oven pizza to our home town. As a family, we invested big money in that vision. Unfortunately, the lifespan of the business ended more quickly than the terms of some of our agreements. Lawsuits are an unfortunate reality of doing business in modern America; we live in a litigious society. We're committed to moving forward and addressing the issues. And as a family, we remain as committed as ever to Baltimore and we're focusing our efforts on continuing to make great pasta and award-winning Italian food at Aldo's, now entering its 18th year.]
Chazz: A Bronx Original has shuttered its doors for good.
The closing of the Harbor East restaurant partly owned by Oscar-nominated actor Chazz Palmninteri seemed to come out of the blue last week, though co-owner Sergio Vitale, who also owns Aldo's in Little Italy, has wasted no time in taking care of his staff.
"I'm very happy we were able to put all our key staff in better-paying positions, most of whom start Monday," says Vitale, "so we tried to minimize the impact. My family and I are focused on our work at Aldo's, which thankfully is an institution here to stay, and that's where I'll be for the near future."
While Vitale remains mum about why Chazz closed its doors, Sysco, one of the restaurant's vendors, filed a Dec. 24 complaint seeking a judgment of more than $161,000 in unpaid bills, The Daily Record reported last week. According to the piece, "Sysco simultaneously filed a lawsuit seeking nearly $230,00 in unpaid bills from Aldo's in Little Italy."
While Harbor East continues to grow, the culinary competition is fierce, with at least eight restaurant openings in the past two years including Wit & Wisdom, Ouzo Bay, and Fleet Street Kitchen. Other ventures including Oliver Speck's Eats & Drinks and Townhouse Kitchen + Bar (in the same building as Chazz) were short-lived. (At the same time several new spots including Cava Mezze will soon be opening in Hyatt Place.)
Actor Chazz Palminteri met Aldo's Restaurant owner Sergio Vitale at his Little Italy restaurant in 2011, when the actor came up with the idea for Chazz.
Aldo's will be honoring Chazz gift certificates at 100 percent full face value after March 1.