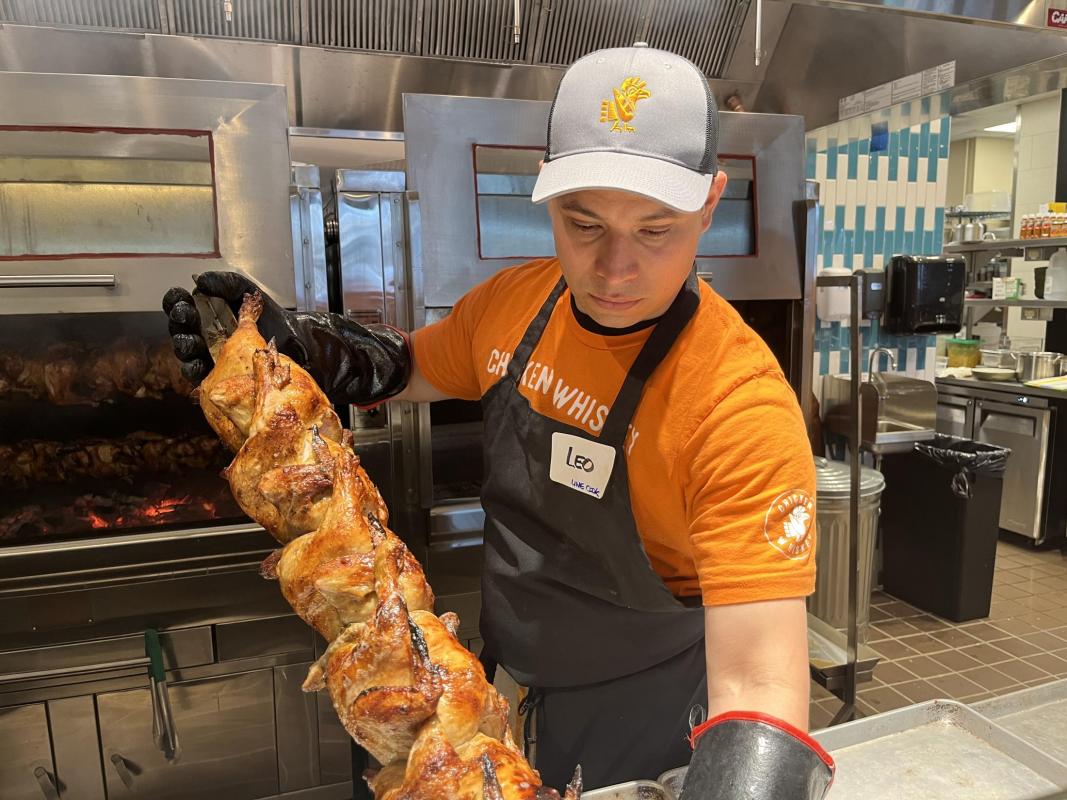 Photography by Grace Hebron
The first Chicken + Whiskey restaurant opened four years ago inside a 127-year-old row home in Washington D.C., where the Peruvian joint's Chipotle-style set-up was an instant hit.
Luckily for us, this week, the fast-casual haunt opened a second location in the Columbia Mall, bringing culinary director Enrique Limardo—the former executive chef at Venezuelan restaurant Alma Cocina Latina in Station North—closer to where he got his start.
After leaving Baltimore before the start of COVID to establish Seven Reasons (dubbed a Best New Restaurant by Esquire in 2019), he's back collaborating with Des Reilly, owner of The Walrus Oyster & Ale House, which is adjacent to Chicken + Whiskey in the mall.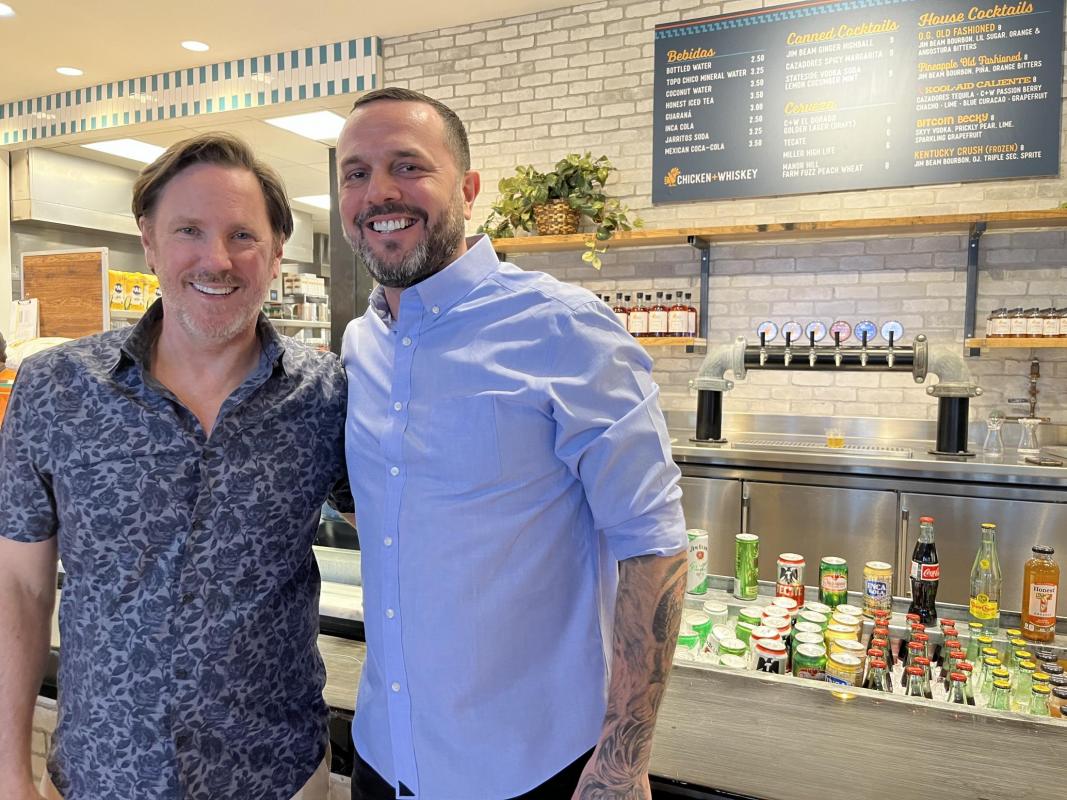 Reilly, a Washington D.C.-based restaurateur, always knew he'd want to try his hand at Latin cuisine. But as an "Irish kid," with roots in New York City, he knew he needed to find a worthy collaborator. Reilly had hopes of complementing his ideas with a partner who had "gravitas." That person, as it turned out, was Limardo, a son of Venezuela.
"In my country, we used to have a lot of restaurants that would serve rotisserie chicken," says Limardo. "And we always ate our chicken, or our steak, with a bottle of whiskey." The nostalgia-heavy booze and poultry pairing made the perfect working concept for the eatery. And when it came to nailing down its moniker, the two men serendipitously settled on the name.
Finally, "we were just walking around town, telling everyone that we were opening this restaurant [that would serve] chicken and whiskey, and our audience demanded that it be the name. I never saw it coming," Reilly says.
The business partners' goal was for the newest spot to be "a little gritty."
"When we built Chicken + Whiskey in D.C., we didn't have any money. So, we nailed pallet boards to the walls, and that became our decor," Reilly says. "We also added brick veneer, some pops of color, and some plants."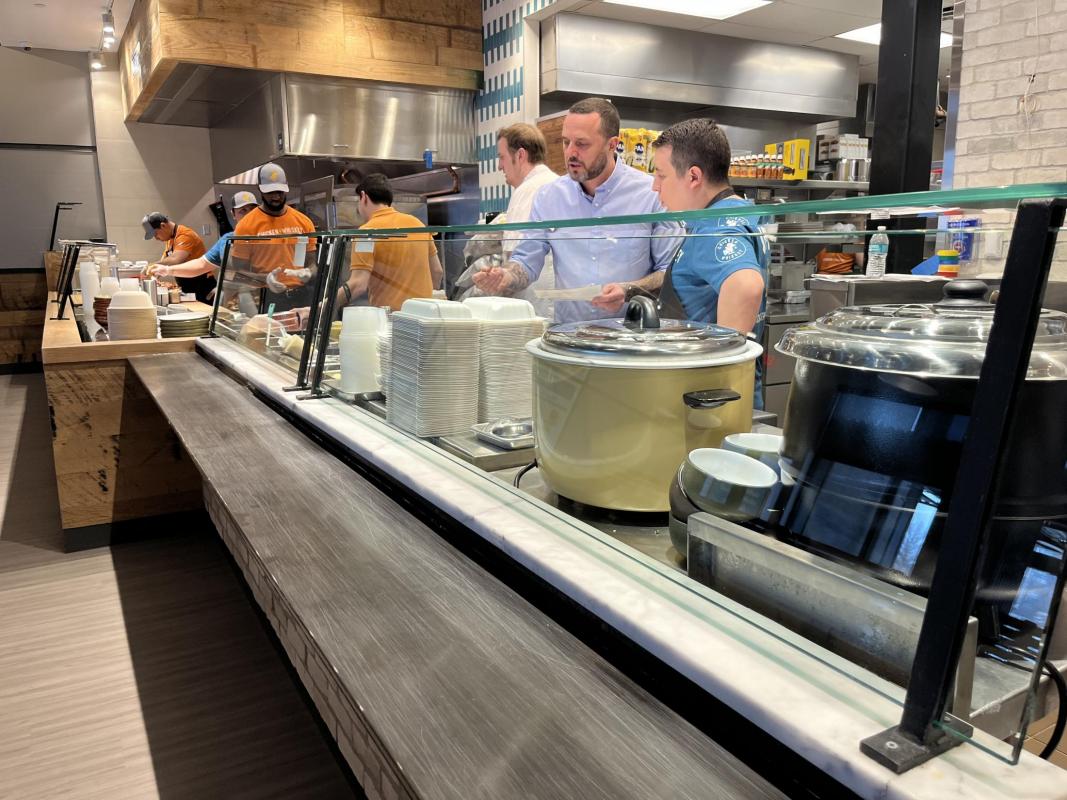 Similar additions—turquoise hanging lamps, quaint backsplash, a garage door, and wood beams that sit between the bar and front of house—are featured in Columbia, where Reilly and Limardo have been testing out some never-before-seen-in-D.C. plates.
"In Peru, there are three main [ethnic backgrounds]: Peruvian, Chinese, and Japanese," explains Limardo. "In Venezuela, I grew up eating Middle Eastern breakfast, so my palate has evolved over the years to create food that features fusion. It's in my DNA."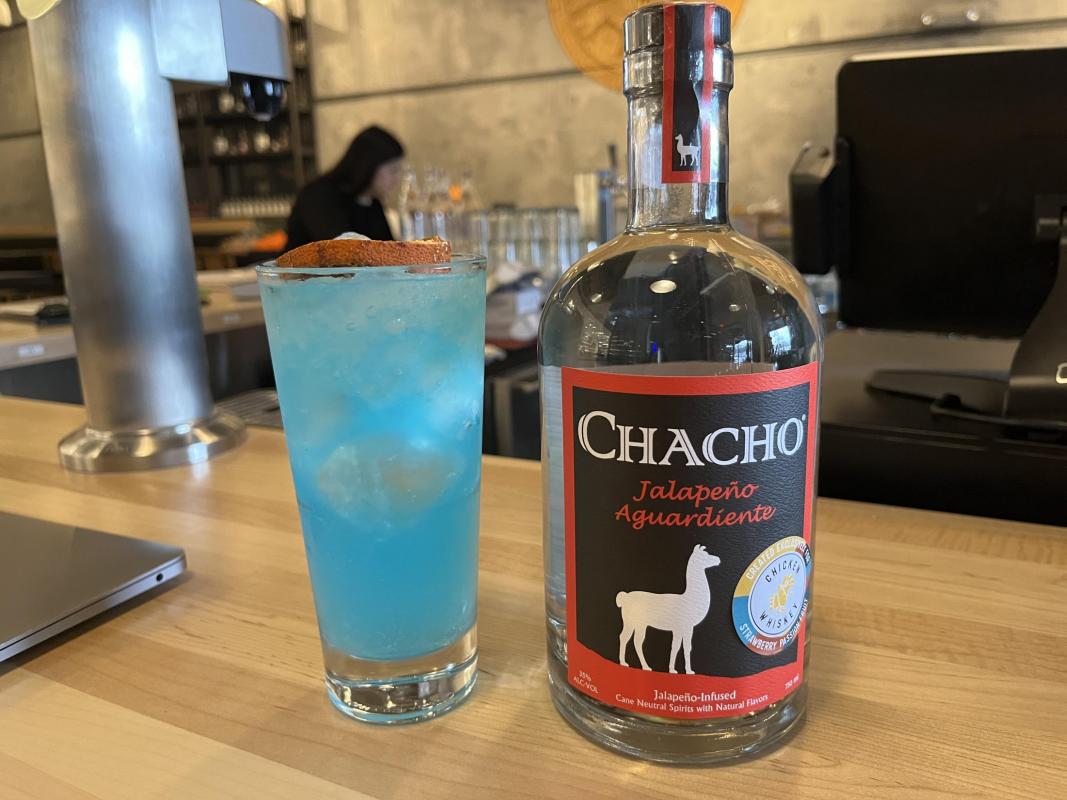 The latest iteration of the menu in Columbia includes cocktails like the punchy, bright blue "Kool-Aid Caliente," which contains a custom Chacho Jalapeño Aguardiente, and the bottled "Noche Fiera," made with ginger, lime, and Mezcal, as well as fresh takes on arepas—Venezuelan ground corn patties, stuffed with items such as crispy chicharrones and plantains. The bar boasts a staggering 99 whiskeys. Scratch-made sides like Caribbean coleslaw and basmati rice, with flecks of bacon and scallion, are also menu highlights, as is the restaurant's 12-hour brined chicken, which comes served whole, halved, and in quarters with dipping sauce.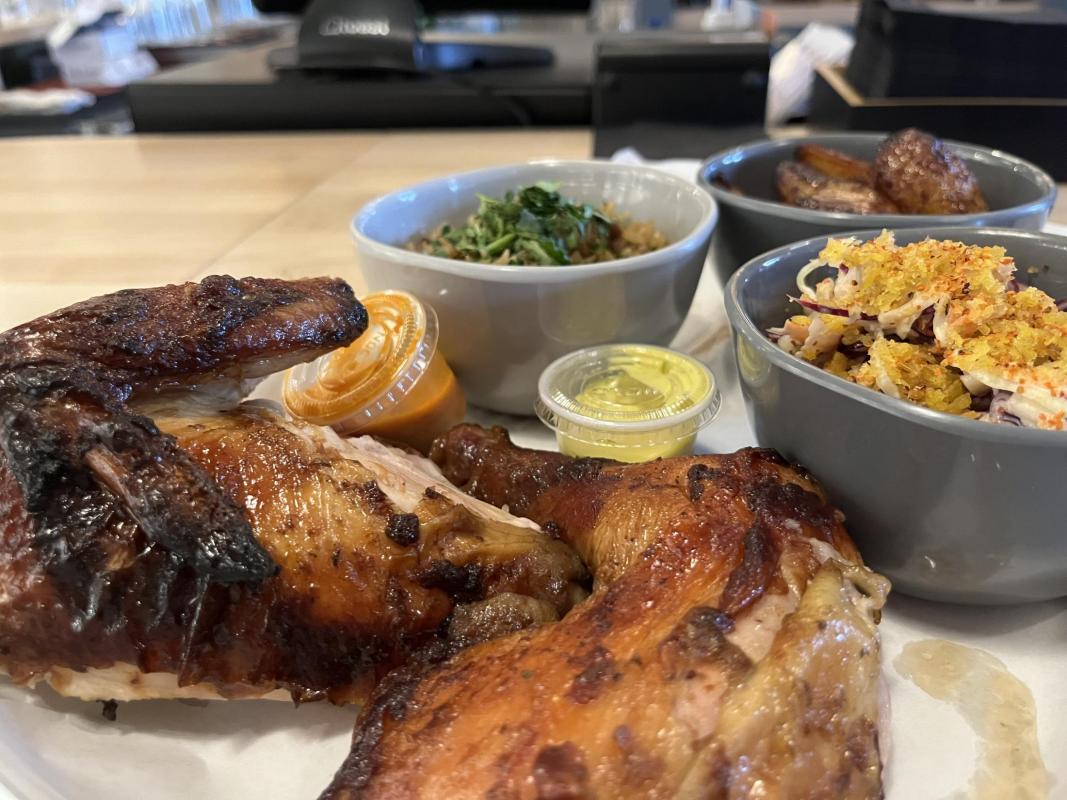 "Enrique came up with this crazy concoction of yummy herbs and spices," Reilly says. "We roast [each whole chicken] for an hour at about one thousand degrees, and over natural charcoal."
Limardo dubs the restaurant's sophomore spot as "Chicken + Whiskey on steroids. The atmosphere is bigger and more comfortable. [Our patrons] can be seated with their families."  He hopes that he and Reilly's latest footprint on the Baltimore-adjacent restaurant scene will be a welcome new addition.
"The expansion happened naturally. We always look for neighborhoods that might be missing something like this," he says. "Moving close to Baltimore [again] was the right choice."
Reilly couldn't agree more.
"'Chicken in the front, whiskey in the back,' is our credo," Reilly says. "It's that simplistic. When our guests come in, it should only take them 30 seconds to see what we're doing. Everything is good, cheap, fast, and fun."