Hot Stuff
Chinese hot pots are all the rage.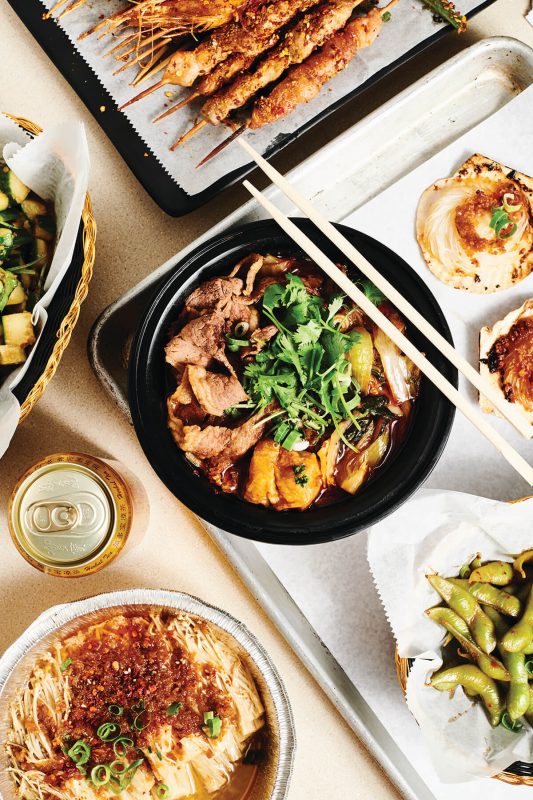 While the hot pot trend is hotter than ever, the one-dish meal with meat, seafood, and vegetables in a simmering broth is an ancient offering that has been around for oh so many years. The hot pot is thought to have originated in Mongolia about 900 years ago. Since then, hot pots have spread throughout China, where distinct regional variations developed. In some hot pots, diners submerge the meat and proteins into the broth to cook before eating.
For the version pictured—from Panda BBQ in Midtown—the work is done for you. Among the must-order sides (clockwise from top) are chicken skewers, garlic scallops (which are actually clams nestled under a blanket of garlic and perched on a bed of rice noodles) edamame, needle mushrooms, and cucumber salad.