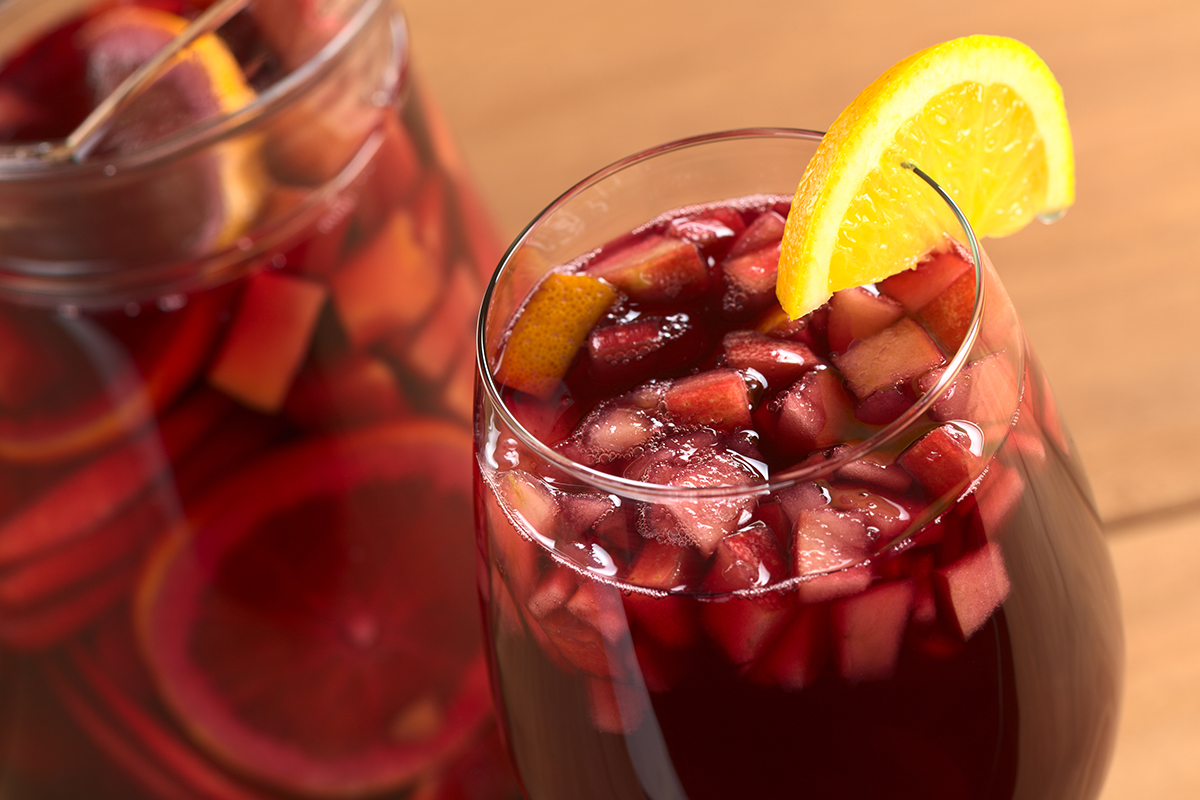 Shutterstock
Papi's Taco Joint, which recently opened its back courtyard, is celebrating Cinco de Mayo in a big way today.
Drink specials include $3 house margaritas, $4 Dos Equis drafts, and $15 beer buckets, as well as $3 sangria pints during happy hour. There will also be a visit from a real-life donkey named Chachi this afternoon and raffles/giveaways to benefit the the Leukemia and Lymphoma Society into the evening.
But, if staying home is more your style, the fine people at Papi's have divulged their red sangria recipe for you guys to try and mimic:
L.A. Cetto cabernet sauvignon (sold at Papi's)
1/2 ounce lower-end brandy
1/2 ounce triple sec
1/2 ounce simple-syrup
splash of Sprite
lemon, lime, orange, and red apple wedges
Soak lemons, limes, oranges, and red apples in wine for three days. After that time, add in brandy, triple sec, and simple syrup. Fill that with more fresh fruit and ice. Pour into a 16-ounce pint glass until three-quarters full. Top with Sprite, shake, and enjoy!