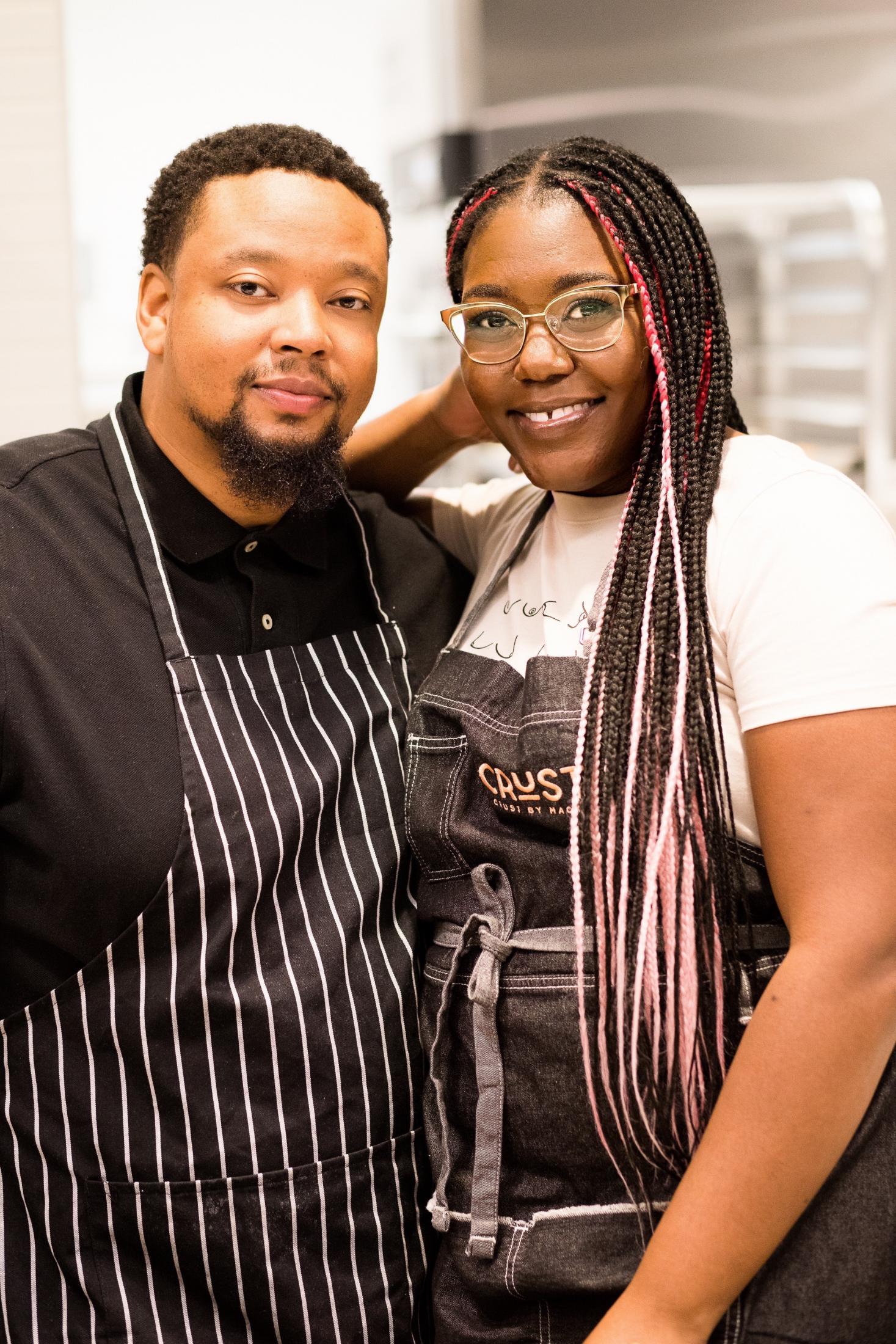 When looking back on the past year and a half since transitioning her pop-up bakery, Crust by Mack, into its first brick-and-mortar home at the communal Whitehall Mill in Hampden, chef Amanda Mack can't help but get a little emotional. 
"This was a new process for all of us," she says, referring to the renovated, 18th-century market's other original vendors such as Wight Tea Co., Gundalow Gourmet, and Heritage Kitchen. "It's very rare [to share that with] other businesses that were also having their first storefront experience. We were all just trying to figure it out together, which made it feel very family-oriented. The space and the history that it holds are very sentimental to me. As a baker coming into an old flour mill, that idea of being able to go back in time and tell that story was so empowering."
Though Mack and her husband, co-owner Jarrod Mack, have many fond memories of operating Crust at Whitehall—where they routinely saw wrap-around lines of customers waiting to enjoy the sweet-and-savory baked goods—the couple is now preparing for the bakery's next chapter. 
"It was a beautiful start," Mack says of the 453-square-foot stall at Whitehall. "I was supported in every way. We love the space and the community that we had there, but we just outgrew it." 
Come summer, the Macks will relocate the bakery into adjoining properties at 2-4 East Preston Street in Midtown-Belvedere, which total more than 2,000 square feet. There, they will oversee the buildout of their own commercial kitchen—which will allow them to expand catering and wholesale operations—as well as a 34-seat cafe designed by Phylea Carter and Christina Johnson of Design My Investment. 
"Because we have this opportunity to create our own aesthetic from start to finish, it's important to me that it's very authentic," Mack says. "Phylea knows me like the back of her hand."
The goal, says Mack, is for the space to be welcoming and communal, with lots of counter seating, a large bar in the center, and a living room area that has its own comfy sofas and a cable TV. 
"When we were growing up, Jarrod and I used to eat dinner in our grandparents' living rooms," she says. "We would sit there and watch our favorite shows, so we want it to feel like that—a safe space. It's important to us that we get people back to breaking bread together, and not just grabbing something to-go. We want to get back to that human contact that makes us feel like family."
All of the interior details, and some new menu items (think: sweet and savory oatmeal, buttermilk pancakes and waffles, roasted mushroom frittatas, and sourdough salmon cake melts,) will be unveiled at the Midtown-Belvedere cafe's grand opening during Fourth of July weekend. Crust by Mack's last official day at Whitehall Mill will be March 20, but, until then, the owners are commemorating their time at the market by offering a lineup of fan-favorites.
On weekends throughout the month of February, customers can look out for a special "Return of the Mack" menu highlighting some of Crust's most-requested items, such as fried chicken biscuits, shrimp po boys, Old Bay chocolate chip cookies, and the savory Shrimp Crust hand pies with an herby cream cheese filling.
The following month, a weekend "March Mackness" menu will offer freezable take-and-bake treats to hold fans over until the new location opens this summer. Among them will be cookies, biscuits, Bday Crust hand pie kits, and Haus Butter—Mack's new collection of rosemary sea salt, apple pie, and brown sugar pumpkin butters.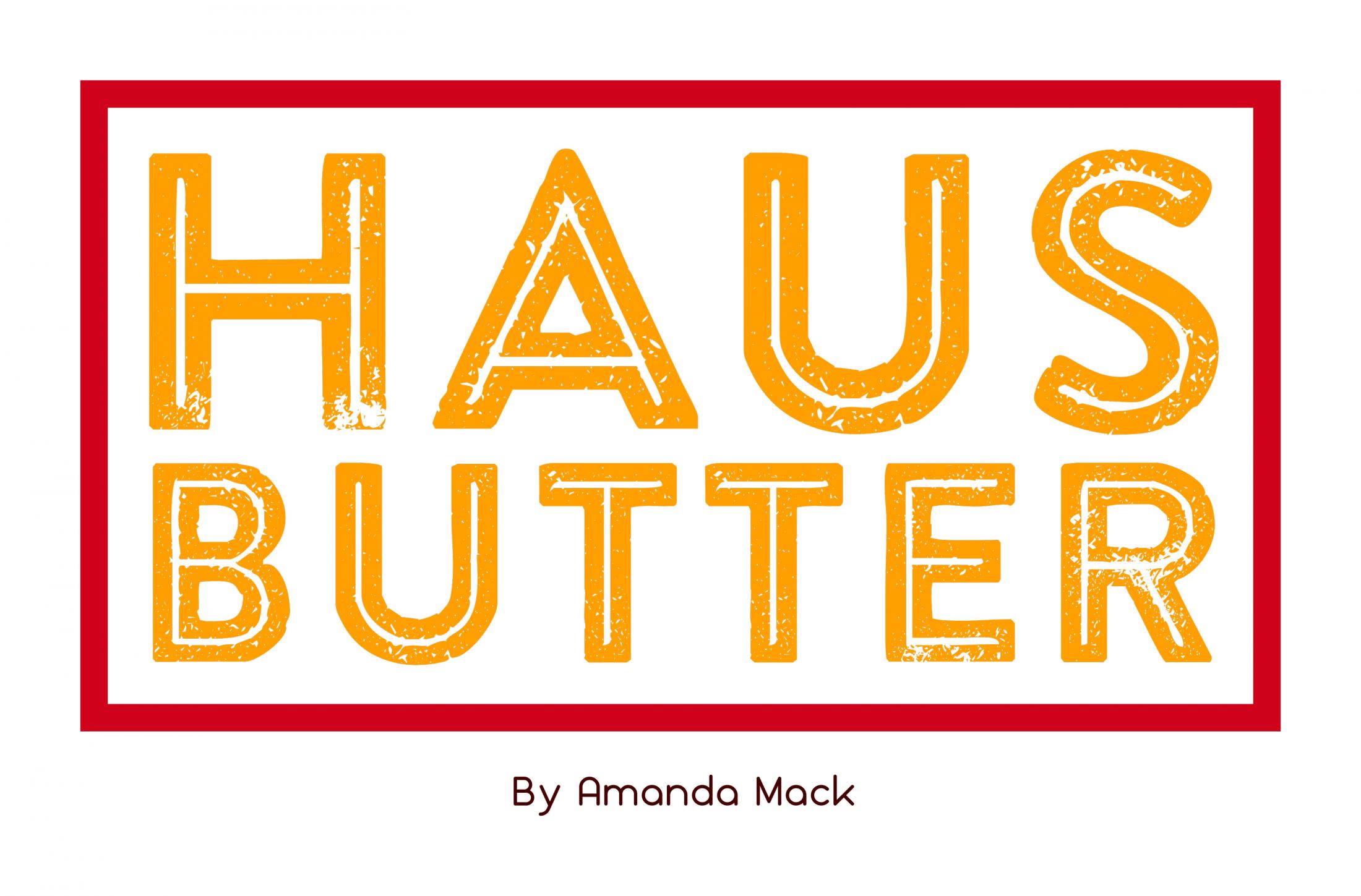 As they get ready for the move, the Macks are also launching a quarterly supper club series that carries on Crust's community-focused mission. The first installment of "You Can Sit With Us: The Supper Club" will take place on the 21st floor of the Inner Harbor's World Trade Center on February 22. As its name suggests, the six-course tasting event using local produce from Black Yield Institute and Strength to Love Farm (a "Love Letter to Baltimore"-themed menu will include mini crab cakes with Old Bay mustard, Mack's take on a classic chicken box, and banana pudding) is meant to remove any intimidation for guests.
"One of the things we noticed is that food, as of lately, hasn't really united us as much as we like it to," Mack says. "It's been more of a divide. But anyone can come to these events—you can come alone, with your friends, or with your partner. We just want people to know that when you come into this space, it's not about what you're wearing or how many Instagram followers you have. Let's just get back to the basics of being together, talking, and sitting at the same table. For the past two years, we haven't been able to do that."
Getting back to their roots seems like it's going to be a prevalent theme for the Macks in 2022. The move to the new bakery is "a homecoming, in some sense," for Amanda and Jarrod, who grew up in the area and attended Booker T. Washington Middle School and Mt. Royal Elementary/Middle school, respectively. 
Not only does Mack want the new bakery to be a place for neighbors to come and share a meal, but she also hopes it can be a hub for community events that reinforce Crust's mantra of bringing people together over food. (She's also planning to bring back her "Crust & Cocktails" networking series with chef Catina Smith in the fall.) 
"We're excited about starting this new journey and really defining what Crust is all about," she says. "It's a new beginning that is very family-forward and intentional about how we show up for our community."