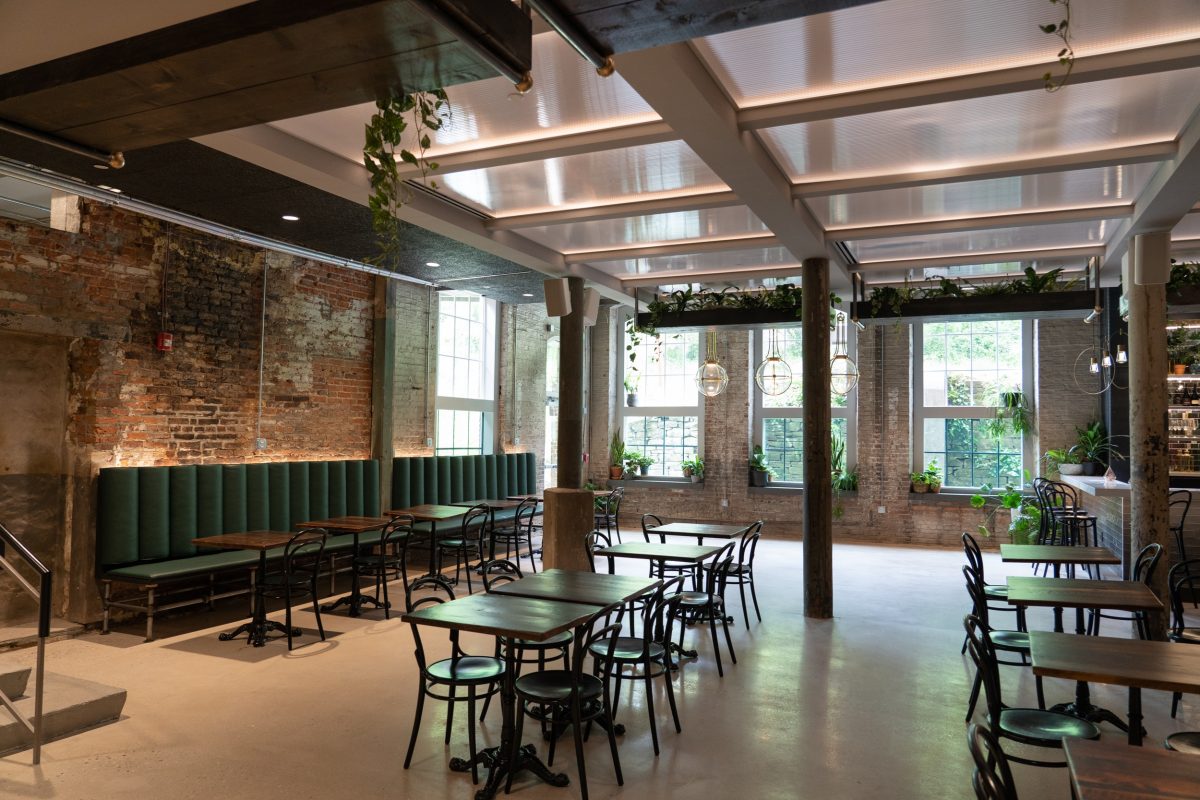 Photography by Stephen Davis
For an entire week after George Floyd's death at the hands of Minnesota police, Amanda Mack didn't bake a thing.
The Crust by Mack owner, a lifelong baker who considers being in the kitchen part of her self-care routine, couldn't bring herself to turn on the oven. And the grand opening of her stall inside the newly refurbished Whitehall Market in Hampden—a dream she's had since launching the business in 2017—seemed insignificant given the weight of her grief and what was happening in the world around her.
"It's been a very heavy time," says the black business owner and mother of three. "Promoting stuff for people to buy was just hard for me to come up with the words to start talking about. But I had a conversation with my husband that really brought me back to life."
Mack's husband, Jarrod, was able to convince her that—even as protests continue and dining establishments remain closed for indoor service—she has much to be proud of.
"He just said, 'You deserve this,'" she recalls. "I realized I should be celebrating the journey it took to get here. I should be celebrating women in business and minority-owned businesses. Even though times are hard, we still have something to celebrate."
On the heels of that conversation, Mack took to social media to announce that she would be offering $25 "Celebration" pastry boxes filled with four full-sized treats as a way to toast the opening while giving back to the black community. She's donating 10 percent of all proceeds from the packages, which sold out in two days, to Invisible Majority—a local incubator that provides resources for the black creative community. Mack raised more than $400 for the organization, and she's donating 40 of the boxes to families who have lost loved ones to gun violence or police brutality.
"At the end of the day I think it's a call on my people to show up for me," she says. "Right now, the country is looking to support black-owned businesses and to amplify our voices. Let this be an invitation to them."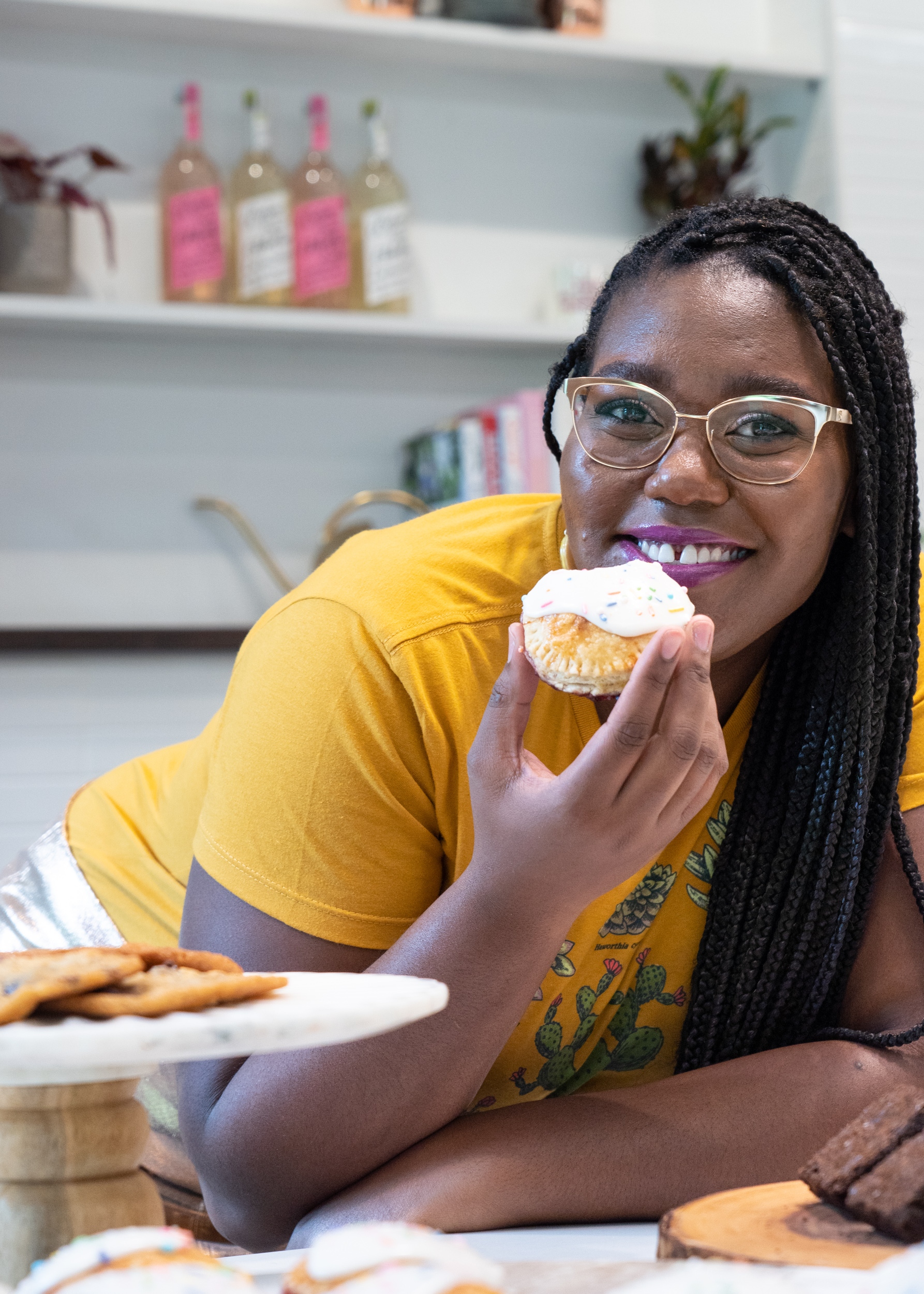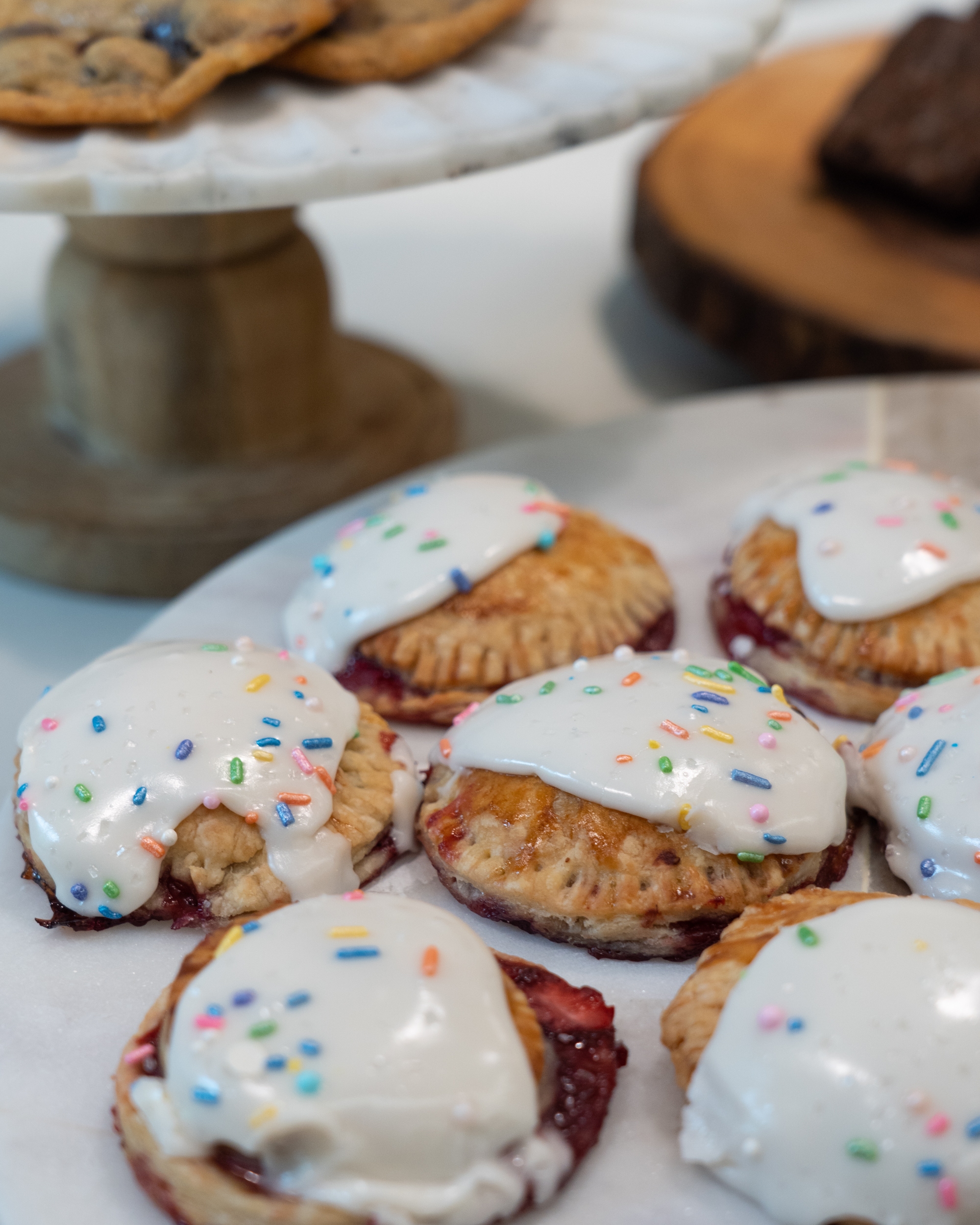 Amanda Mack and her signature hand pies at Crust by Mack.
Meanwhile, all of the merchants in the renovated, 18th-century flour mill agreed that now is a time for the community to reflect on the current climate—which is why the market, a project more than five years in the making, opened quietly last week with little fanfare.
Currently, Crust by Mack, boutique catering and prepared foods eatery Gundalow Gourmet, local teahouse Wight Tea Co., and Western Maryland-based Firefly Farms Market are open for curbside pickup and takeout Wednesday through Sunday from 11 a.m. to 7 p.m. Satellite locations of Cocina Luchadoras and Ceremony Coffee, as well as sustainably sourced gift shop Homebody General Store and chef Rey Eugenio's Filipino restaurant, Heritage, are expected to debut in the market in the coming weeks.
"[Because of the pandemic], we're stretched as thin as we've been in a long time," says Michael Koch, who co-founded Firefly Farms with his husband, Pablo Solanet, in 2002. "But we're all so proud of what we've built together. As exhausted as we might be, the space is gorgeous."
Inside the 18,000-square-foot property developed by Terra Nova Ventures' David Tufaro and Jennifer Nolley, each stall reflects the spirit of the individual makers. Heritage highlights a 10-seat steel bar beneath golden light fixtures, Gundalow boasts shelves stocked with cookbooks and pantry goods, and Firefly features a walk-in cheese cave that will be used to educate visitors about the art of cheesemaking.
"There's a real geekiness at the heart of Firefly," Koch says. "People can engage with us and ask about what makes one cheese different from the other."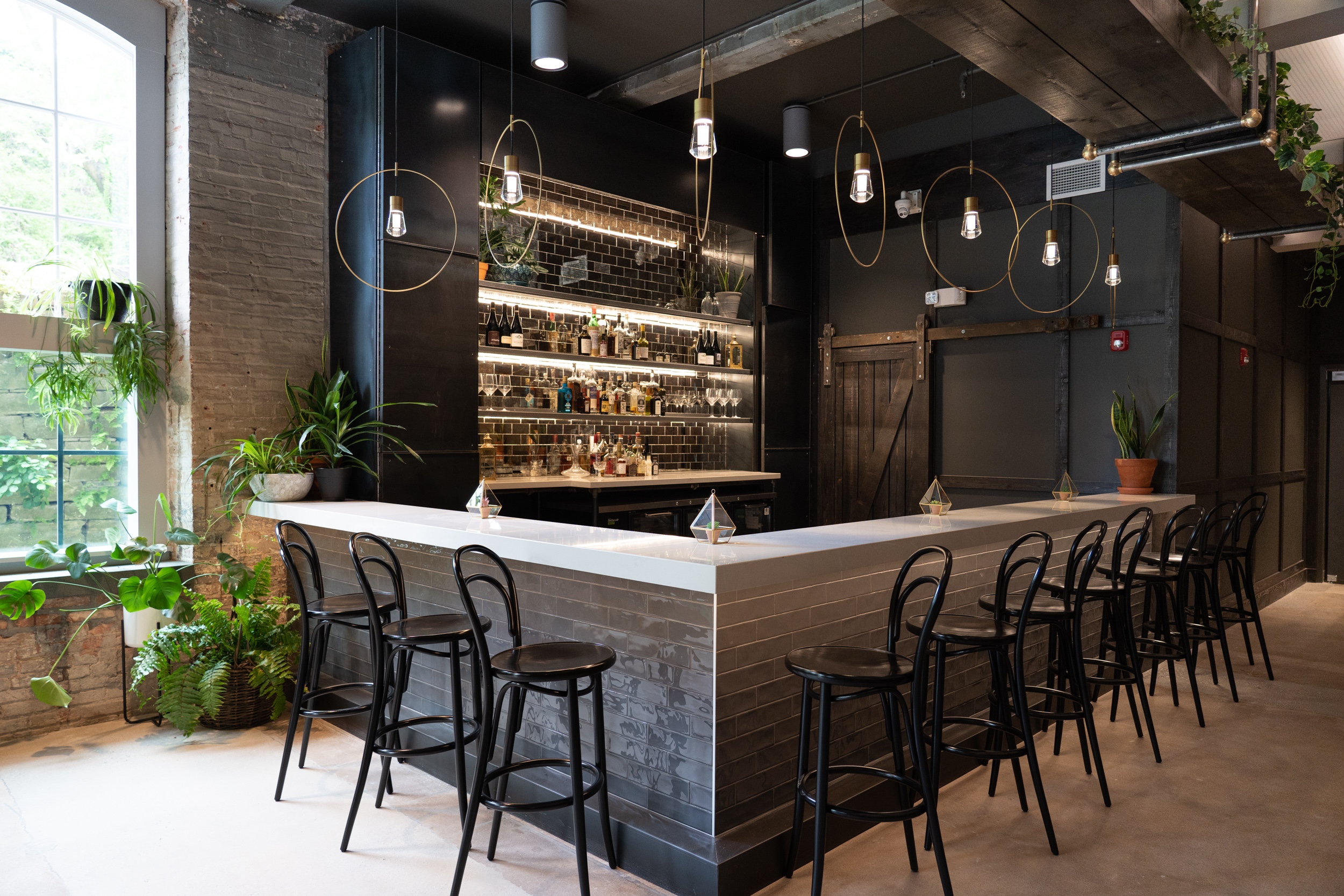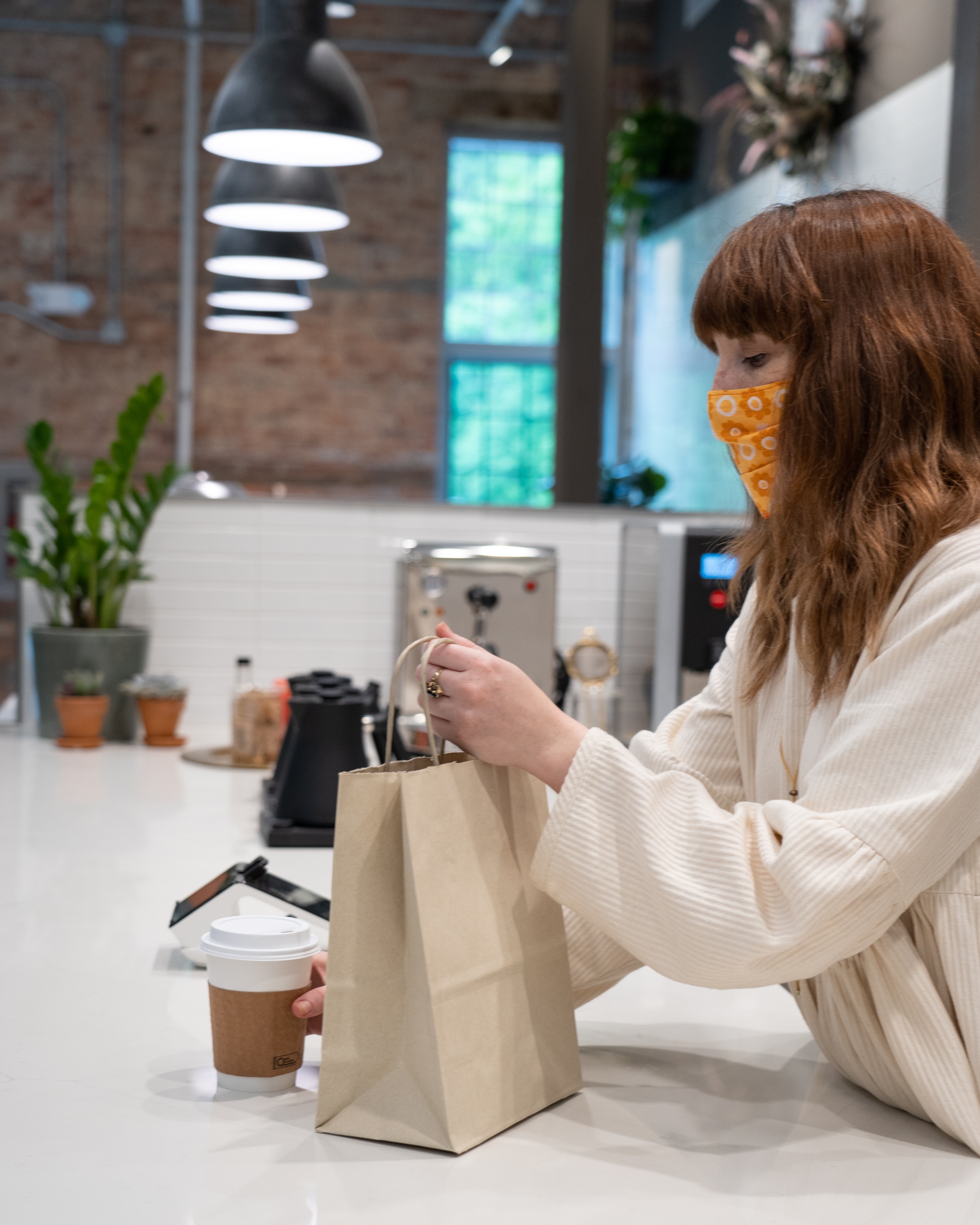 Brittany Wight of Wight Tea Co.,which is donating 10 percent of proceeds from its first week to Colin Kaepernick's Know Your Rights Camp.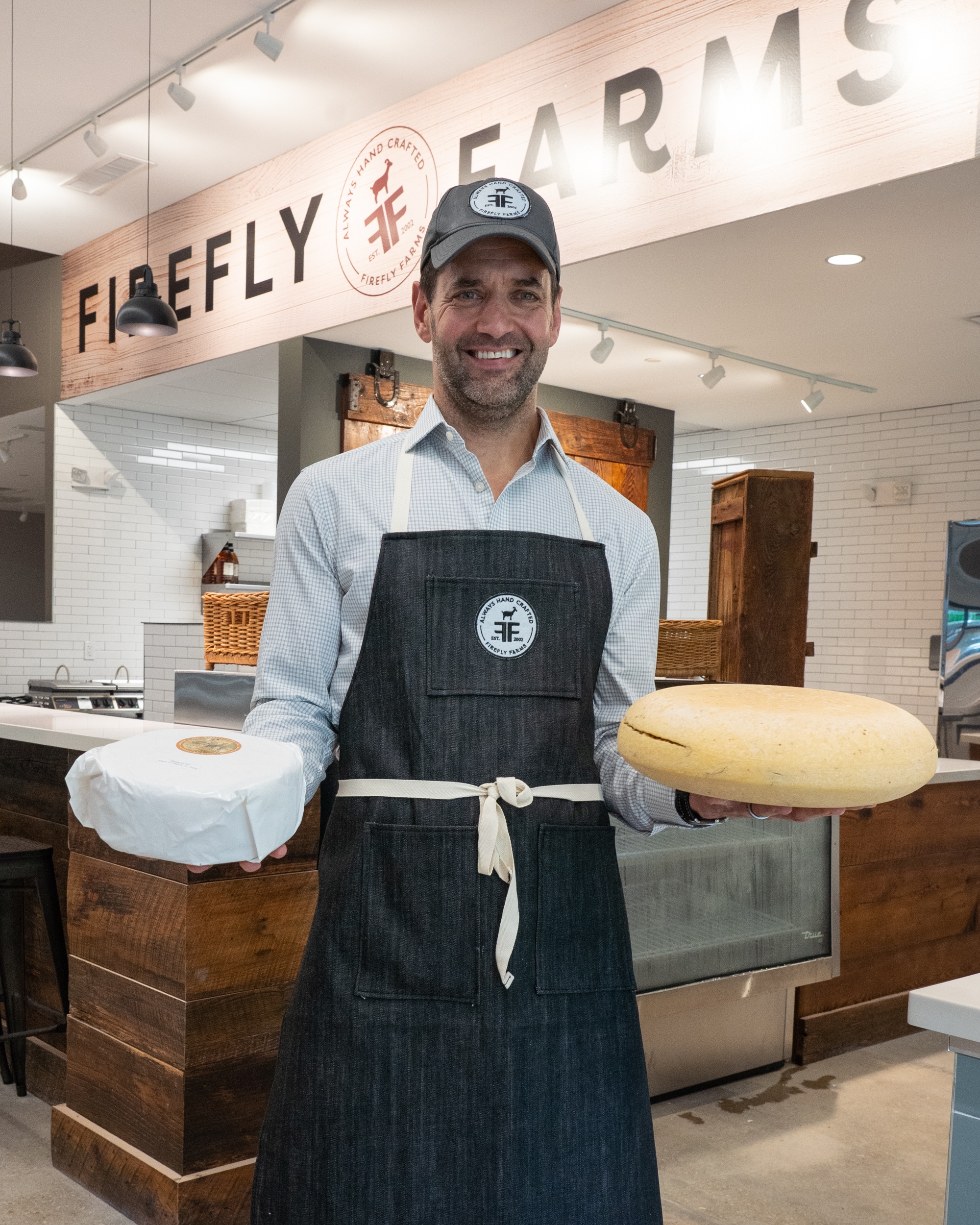 Pablo Solanet of Firefly Farms.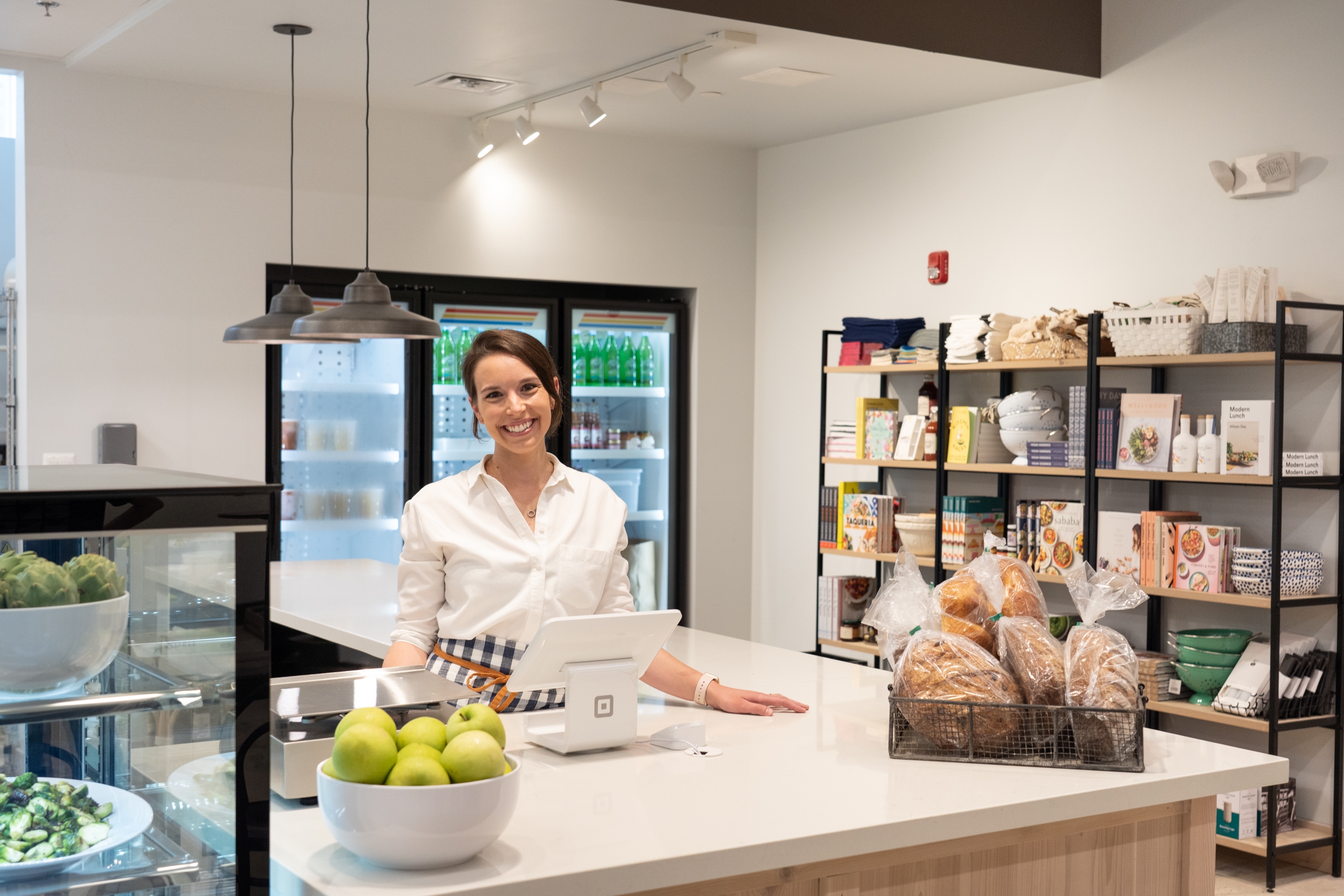 Mack collaborated with designers, and fellow black business owners, Tiffanni Reidy of Reidy Creative and Phylea Carter of Design My Investment ATL to create her inviting stall that features blush tones, comfy high-top window seats, plush chairs, and lots of interior greenery.
"It was really important to create a structure that allows me to invite people to sit down so I can ask, 'How's your day? How's your heart?'" Mack says. "You'd be surprised how much you can find out about a stranger over a cup of coffee and a pie."
Creating unity with neighbors is one thing that vendors hope can be a silver lining of the market's opening during a global pandemic and a national outcry. As Baltimore continues to place an emphasis on supporting small businesses, especially those that are black-owned, Koch hopes that Whitehall can be part of the recovery.
"Now the return to hyper-local and the need to connect with one's community is so underscored," he says, "not just from a food system perspective, but from a true diverse community perspective. It's just never been more important."
Though diners aren't going to be able to fully experience the bakery until restaurants reopen entirely, Mack knows this period is not forever. She's looking forward to the day when she can host her first of many social justice-focused panel discussions and events in the space. "We're going to get through this," she adds. "It's hard right now, but it's going to get better. The city is coming together."
As for Mack getting back into the kitchen: "Once I start, I probably won't stop," she says. "I'm pouring everything I have into these boxes. When we talk about the whole idea of soul food, it's more than a cultural thing. Our ancestors literally put their blood, sweat, and tears into their food. That's why you can taste the difference. They were planting those seeds. They were harvesting the grains. It was different because their experiences were different. That's where that flavor came from, so I'm definitely going to be putting a lot of soul into these boxes."