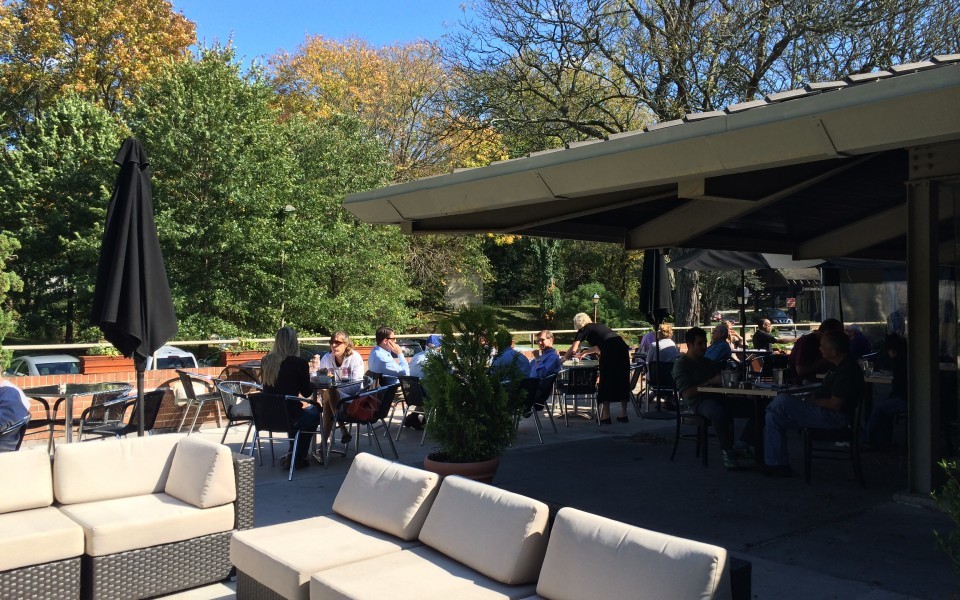 Courtesy of Donna's Cafe
After a 19-year run in The Village of Cross Keys, Donna's Cafe is closing its doors at the end of this week.
"In dog years, it's almost like we're 104-years-old," says co-owner Alan Hirsch in an exclusive interview. "It's been a great ride. The hardest part is separating from the employees and customers. Some of our customers eat here three, four, five times a week, and we've had so many life events here, from engagement parties, to christenings, to shivas."
When Hirsch and his business partner Donna Crivello opened the first Donna's in Mt. Vernon in 1991, Crivello once admitted that at the time, "We had no idea what we were doing. We hired some people to put stenciling on the windows, and that same day we opened for business. We didn't even know we were doing dinner until 5 o'clock on our first night when a customer asked, 'Do you do dinner?'" Donna's mother said, "'Sure, we do dinner,'" recalls Hirsch.
But despite the seat-of-the-pants approach, Donna's thrived and other locations followed in Towson and Charles Village, as well as inside The Baltimore Museum of Art, the University of Maryland Medical Center, and four locations inside Bibelot bookstores.
The closing of the European-style cafe, which is known for its salads, sandwiches, and upscale coffees, comes as the space struggled for business. "Emotionally, this is very difficult," says Hirsch, "but from a business decision, it was pretty clear."
While Hirsch can't say for certain why business slowed down, he has his theories.
"Restaurants get old," he says, "Customers get old, and it can be hard to transition to the next generation. I think that's part of what happened here."
The explosion of new restaurants on the scene hasn't helped, says Hirsch.
"With the way that retail is, brick-and-mortar stores are really struggling," says Hirsch. "That means that developers turn to restaurants as tenants, and sometimes anchor tenants, when they open a space. That's, in part, what's fueling the increase in restaurants. They can't get a clothing store or a shore store in, so you see more restaurants."
For now, Crivello will continue to focus on her other restaurant Cosima along the banks of the Jones Falls, while Hirsch, a founder of City Paper, says he plans on helping other area restaurants. "It's been a great ride," he says.