What to Drink With Crab Dishes This Summer
Pro tip: the perfect pairing depends on how the crabs are being served.
As this month's cover story makes clear, Marylanders love their crabs, and there is no other seafood more strongly associated with our state. But just as there isn't one way to eat crabs, there isn't one drink that best accompanies them. Here are three crab pairings, depending on how they're being served. And, since it can be an investment to dine on real Maryland blues, we chose libations to complement your feast without breaking the bank.
Baron Ermengaud Faugeres Rosé 2021
($20, Kysela Pere et Fils)
Faugeres is a small wine-making territory of Southern France nestled in the heart of the Languedoc-Roussillon region. It is best known for hearty red wines crafted from traditional Rhône grape varieties, but it also produces a small amount of beautiful rosé wines. This iteration is made up of Grenache and Carignan and is the epitome of dry rosé. Pale salmon in color, this wine offers an engaging mix of floral notes on the nose and crisp, delicate flavors of Alpine strawberry on the palate. If you're contemplating a fried or broiled soft-shell meal, this is your wine.

Chesapeake Cider Co. Original Crisp
($12 six 12-oz cans, Legends)
We know a light American lager is the go-to beer choice for all manner of crabby feasts, and if it were us, we'd go a little more complex with a pilsner. But we love the underdog pairing that is this Maryland-made cider with the pastime of cracking crabs. It offers the same deft crispness as a lighter lager beer would, but the hint of sweetness and the tang of tart apple offsets the black pepper notes of the most popular steaming spice blends. It also pairs well with milder crab preparations. And there's yet another bonus—they donate a portion of the profit from every six-pack sold toward Chesapeake Bay preservation and restoration.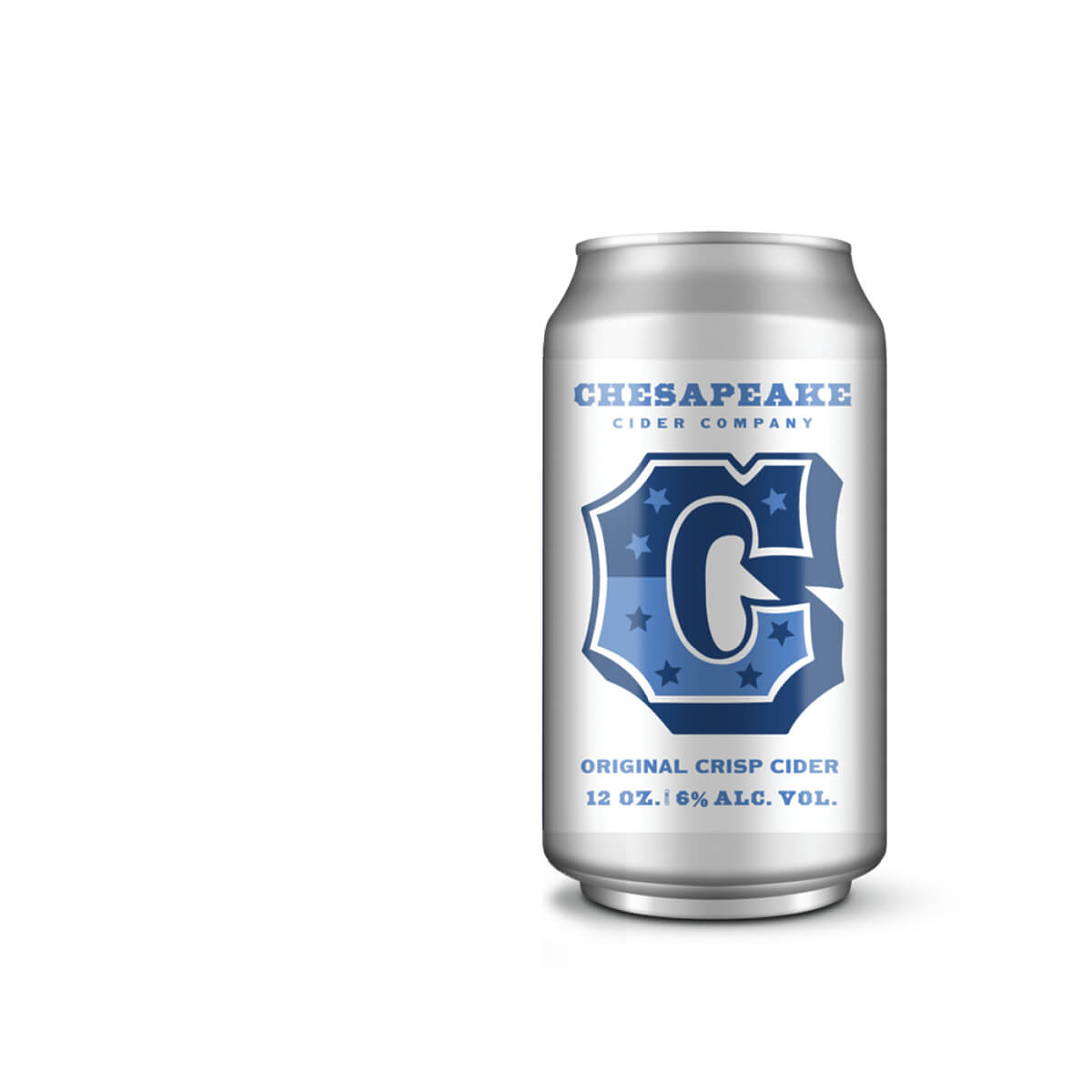 Nishira Shochu "Kana"
($65, Winebow)
Shochu is an often-overlooked Japanese spirit that offers the complexity and diversity of sake but isn't limited solely to rice as its fermentation base. Shochu can be crafted from sugar, beets, yams, and even barley. It's also boozier than sake, so it takes very well to cocktail riffs. Nishira Distillery is in the Amami Islands just north of Okinawa and is run by one of the only female shochu masters. This shochu uses black sugar as its base. It is rich and full-flavored, more than able to stand up to the decadence of crab imperial, and a great match for spicier crab cakes. Pairs with hard salami, firm cheeses, and tomato salad.
Fun Fact: Shochu is a specialized Japanese spirit distilled mostly in and around Okinawa. It is a distilled spirit similar to vodka. Shochu can be made from rice, like sake, but also from sweet potato, barley, and even the exotic Okinawan black sugar.