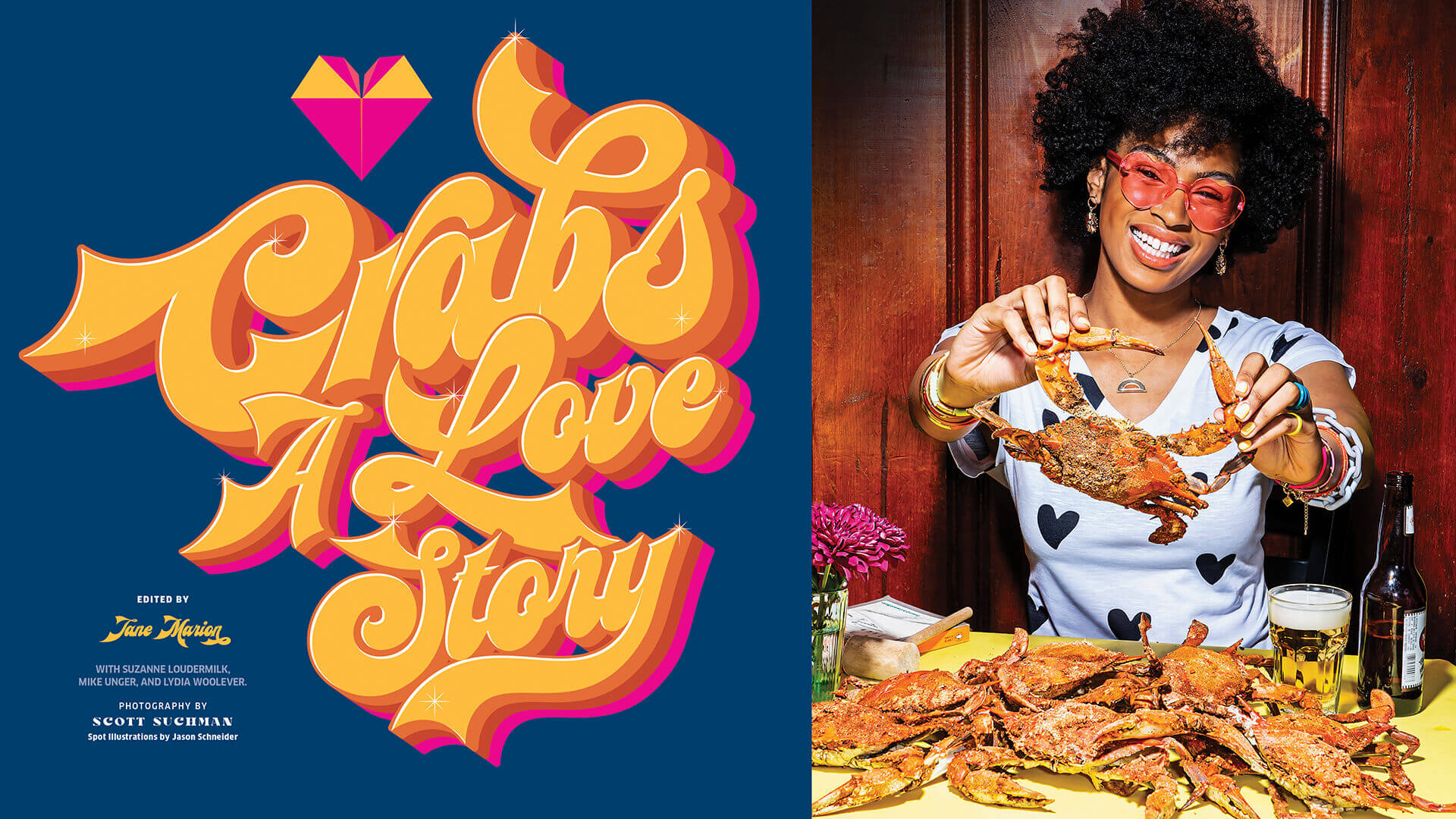 Food & Drink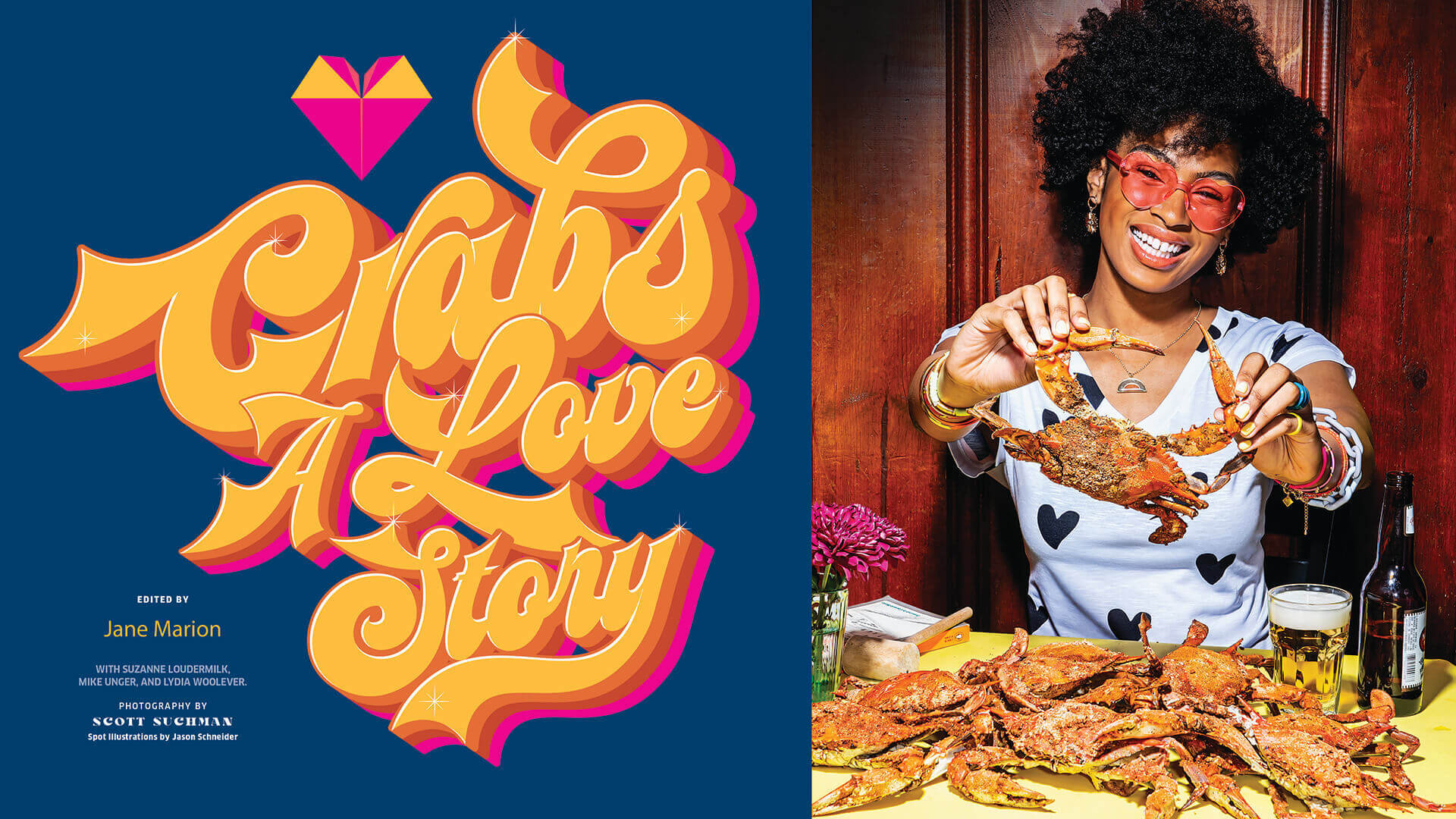 ---
Edited by Jane Marion
With Suzanne Loudermilk, Mike Unger, and Lydia Woolever
PHOTOGRAPHY BY SCOTT SUCHMAN
Spot Illustrations by Jason Schneider
Opening Spread: Styled by Janelle Erlichman Diamond. Hair & makeup: Brian Oliver and model: Kyler Garner, both from T.H.E. The Artist Agency. Shot on location at Schultz's Crab House.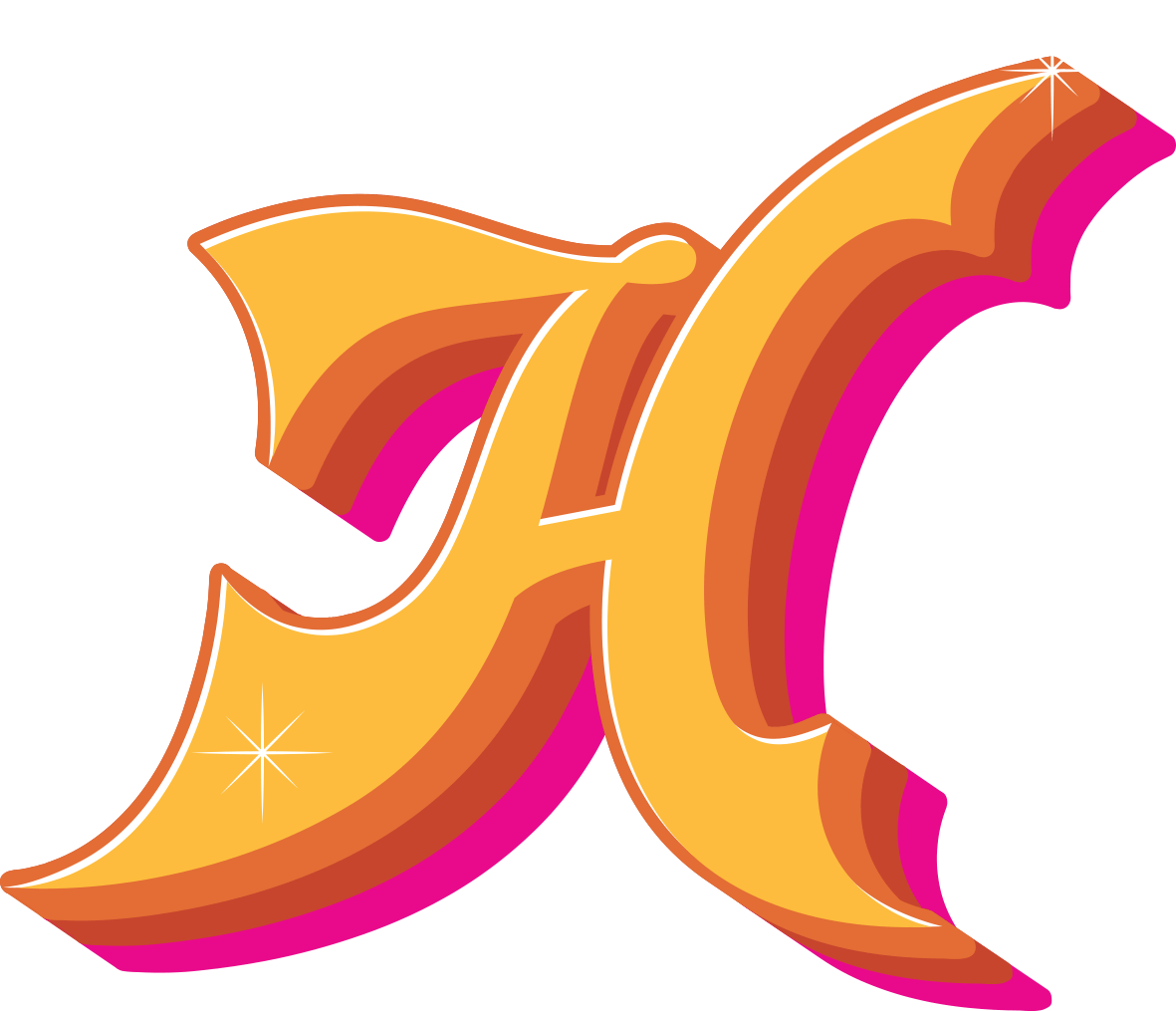 "How do I love thee?" Elizabeth Barrett Browning once asked. When it comes to Maryland crab, we can barely count the ways—there are just too many. But let us try to illustrate our ardor. Every state has its point of pride, from Maine blueberries to Idaho potatoes. Here, in the Mid-Atlantic, Maryland is for crab lovers. With no disrespect to oysters and rockfish, the blue crab reigns as the undisputed king of the Chesapeake Bay. And while they can be found as far north as Novia Scotia and far south as Uruguay, one-third of our country's blue crab harvest hails from our local waters.
In Maryland, there are two seasons—crab season (that's May through November) and waiting for crab season. The latter happens in the colder months when the crabs burrow into the bottom of the bay and hibernate through winter. As the thermostat rises, the crustaceans ascend with the warmer waters and swim into crab traps, when they're as fine and fat as can be—not to mention salty-sweet and buttery in a way that's unique to our brackish waters. Sure, you might travel to Birmingham or Boise and see a "Baltimore-style" or "Maryland-style" crab cake on the menu, but there's no truth in that advertising. Ours are the best and we're happy to throw down the gauntlet—make that the mallet—to anyone who argues otherwise. Unlike other blue crab states—that's North Carolina, Texas, and Louisiana—where hard shells often get boiled, we steam our bay beauts, which means they stay mustardy and moist, and of course there's our iconic home state brand of crab spice seasoning, Old Bay.
And while it may seem overly obvious, it must be said that there's only one place to eat authentic Maryland crab—and that's smack dab in the Old Line State, where an almost religious fervor surrounds this seafood. We do have a bit of bad news on that front: Due to the demand for this seasonal seafood, plus recurring visa issues for crab pickers, it's not always possible to get actual Maryland crab. In fact, the majority of seafood houses—even in season—supplement their local catch with other domestic crab, while the meat can come from as far away as Asia. That said, other blues make for an acceptable alternative, since so many places don't serve Maryland crab. Your best bet? Always ask where the crabmeat comes from.
Crabs have long been an essential local protein along the Chesapeake. As early as 1,200 B.C., these crustaceans were an important food source and continuously consumed through the 17th century, when Native Americans and early colonists enjoyed eating them. Although crab shells are fragile and friable, sites across the estuary have turned up their archeological remains, from such places as George Washington's Mt. Vernon homestead to Sukeek's Cabin, a 19th-century African-American residence in Calvert County.
Given this history, it's safe to say our craving for crabs runs deep in our DNA—and this time of year that hankering kicks in with full force. And we don't just limit ourselves to crab cakes, hard shells, or soup. We use crab everywhere: folded into dips; stuffed into dumplings; sprinkled atop pretzels, waffles, and deviled eggs; piled high on chicken cheesesteaks—you name it. You can find crabs in their various incarnations at local seafood shacks, fine-dining dens, pizza parlors, food trucks, food halls, and malls—and even High's gas stations.
Below, find your fix, however you like to eat 'em. Then get ready to celebrate the return of blue crabs to a paper-wrapped table near you—and with it, one of Maryland's most tried-and-true traditions.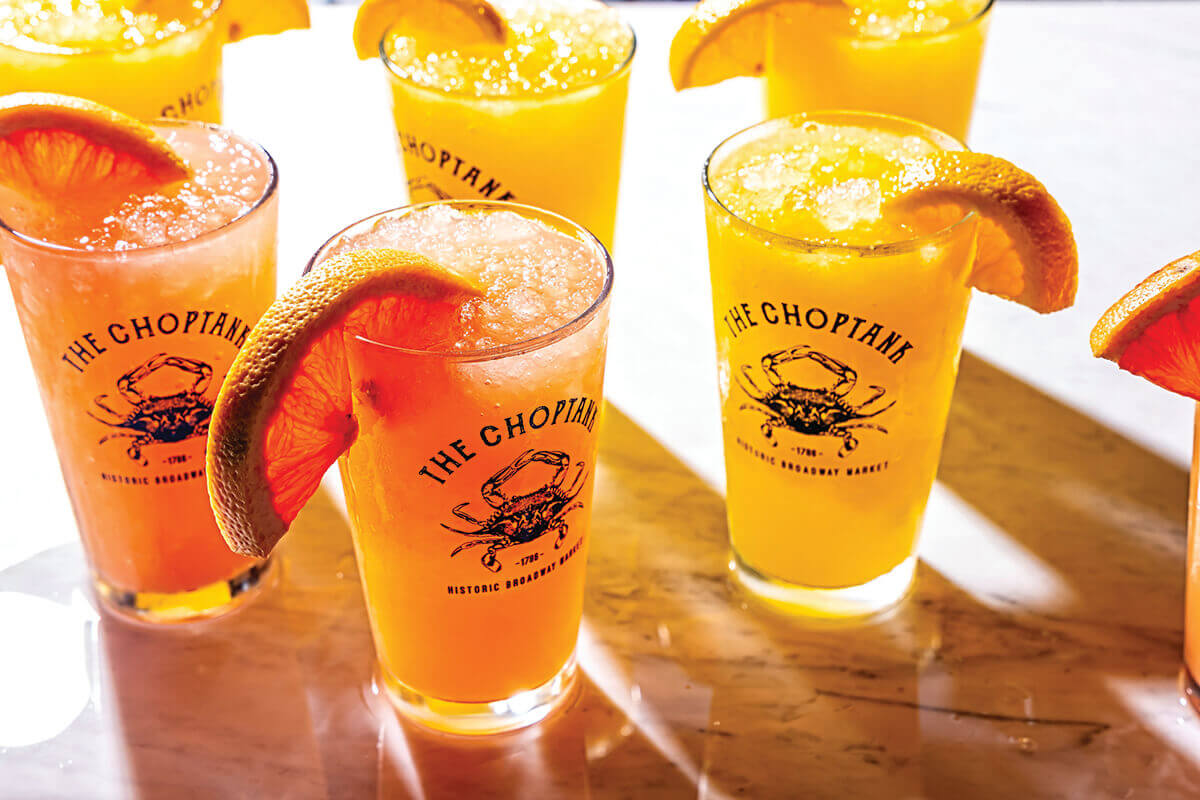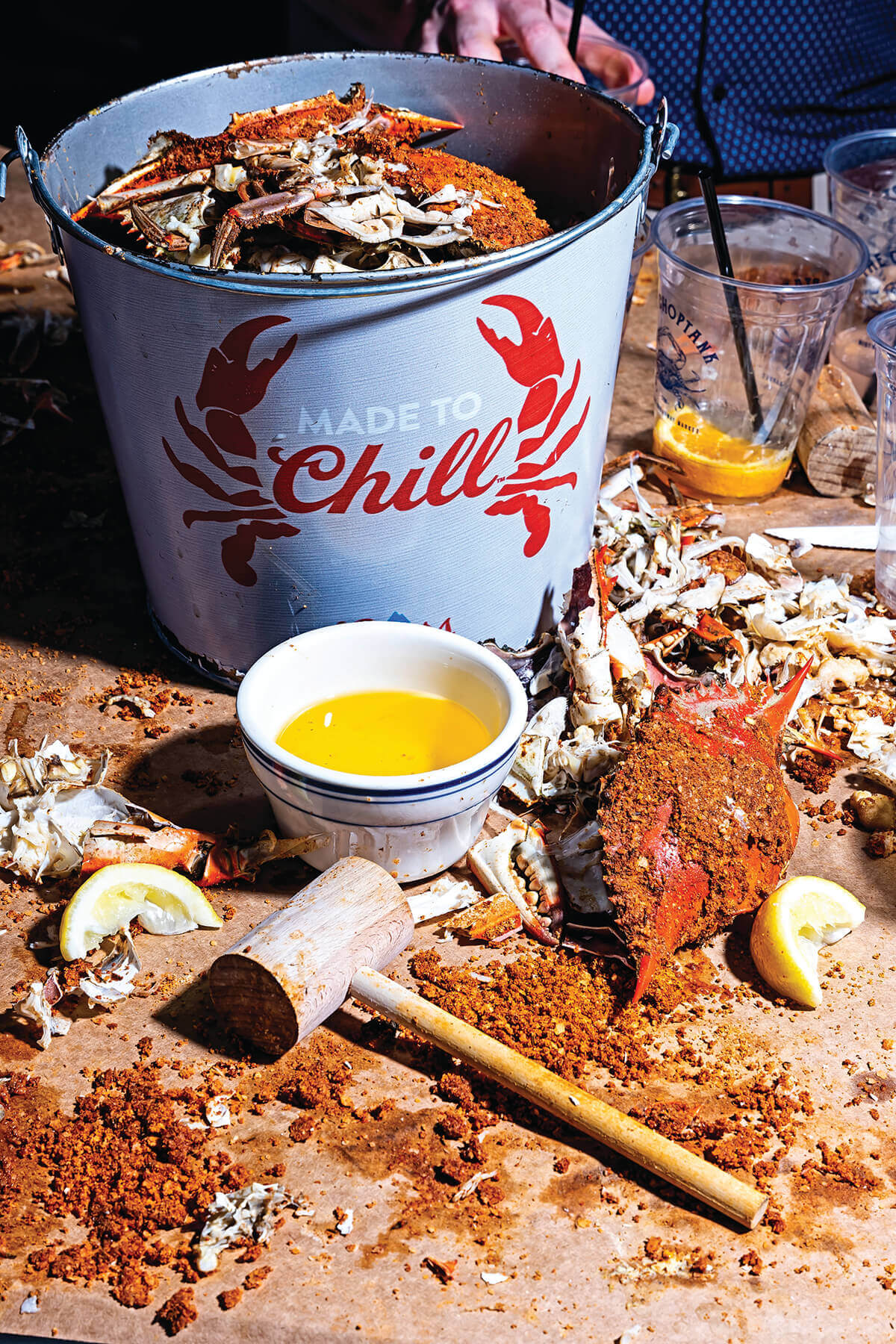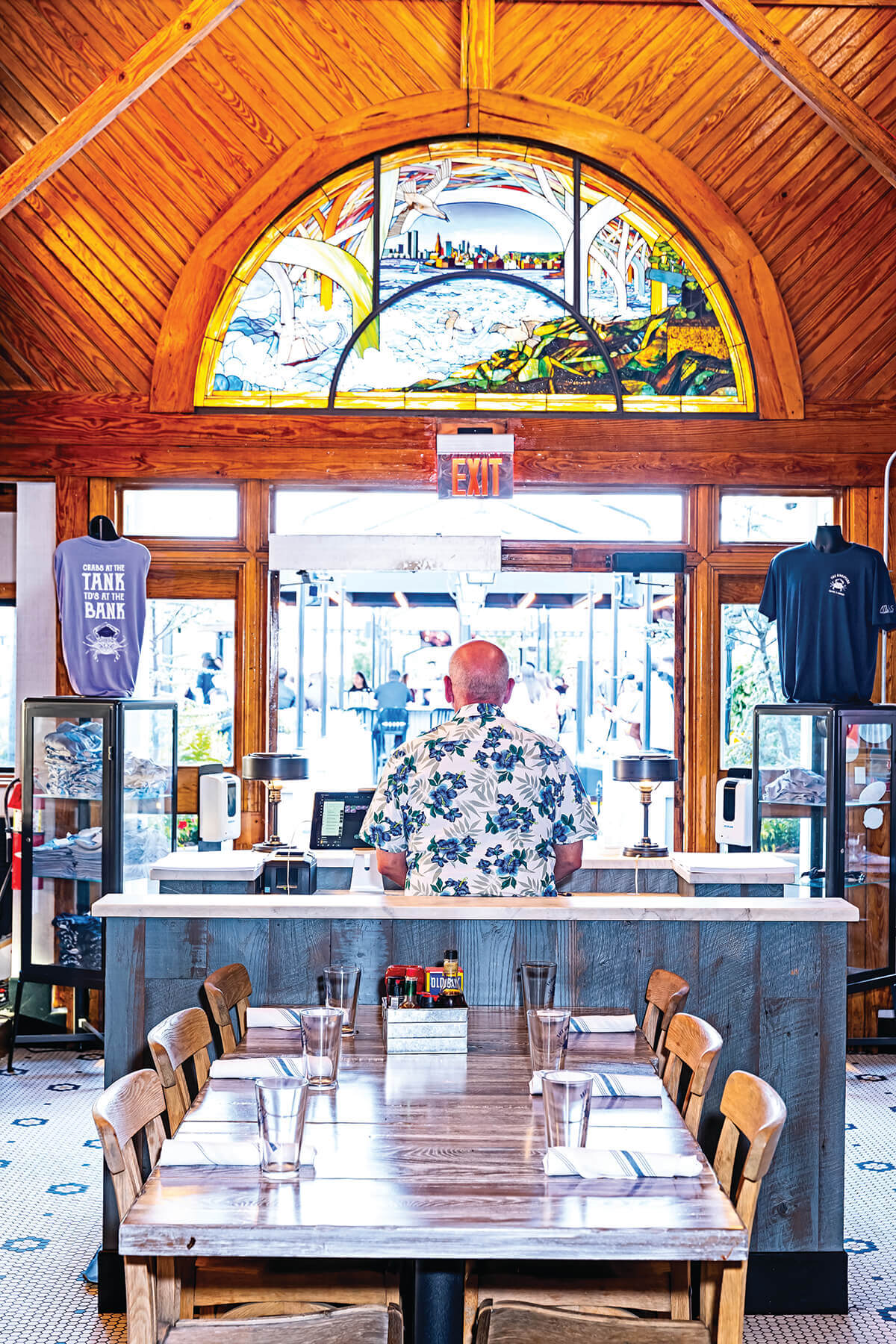 Scenes from The Choptank: the aftermath of a crab feast; grapefruit and orange crushes; crispy crab fritters with rémoulade and pickled vegetables; the historic entrance.
⇓ Article continues below ⇓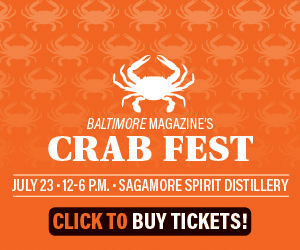 WHAT THEY DID FOR LOVE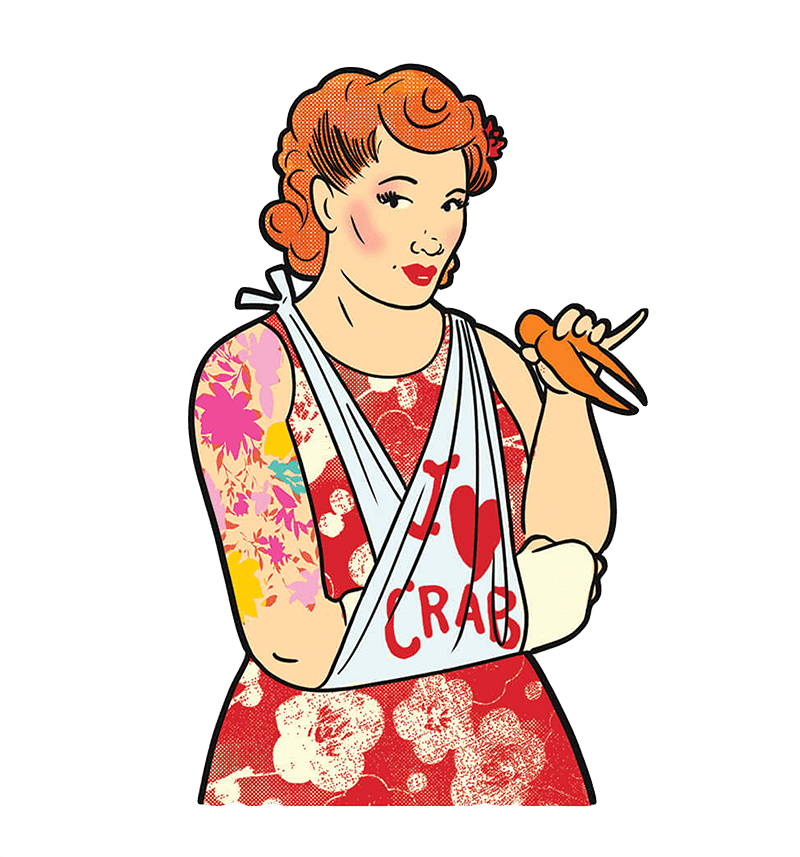 Getting Picky
"I dug my finger in behind the blade of an immersion blender and turned the blender on by accident. I went to the ER, got 16 stitches, and went right to a going-away party for my mom, so I wouldn't miss out on the crabs. I picked them onehanded. I kept up with everyone."
—Juliet Ames, artist, The Broken Plate Co.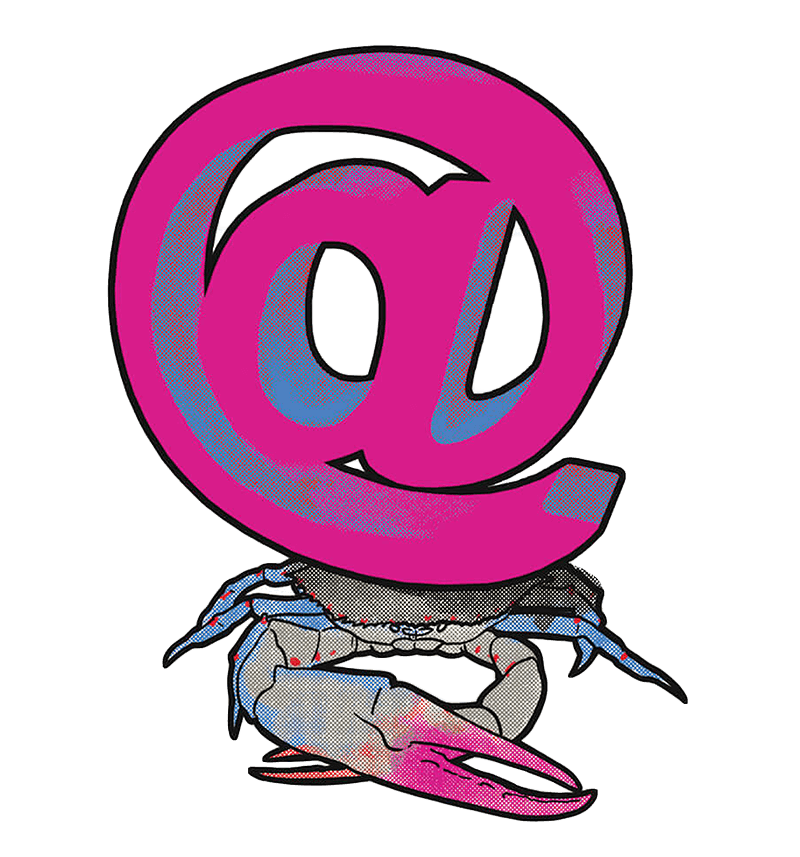 He's Got Mail
"The word 'crab' is part of my official email address. Someone asked me, 'How many crab cakes did you have to eat to get that email address?' Now I just need crab as part of my license plate!"
—John Shields, owner-chef, Gertrude's Chesapeake Kitchen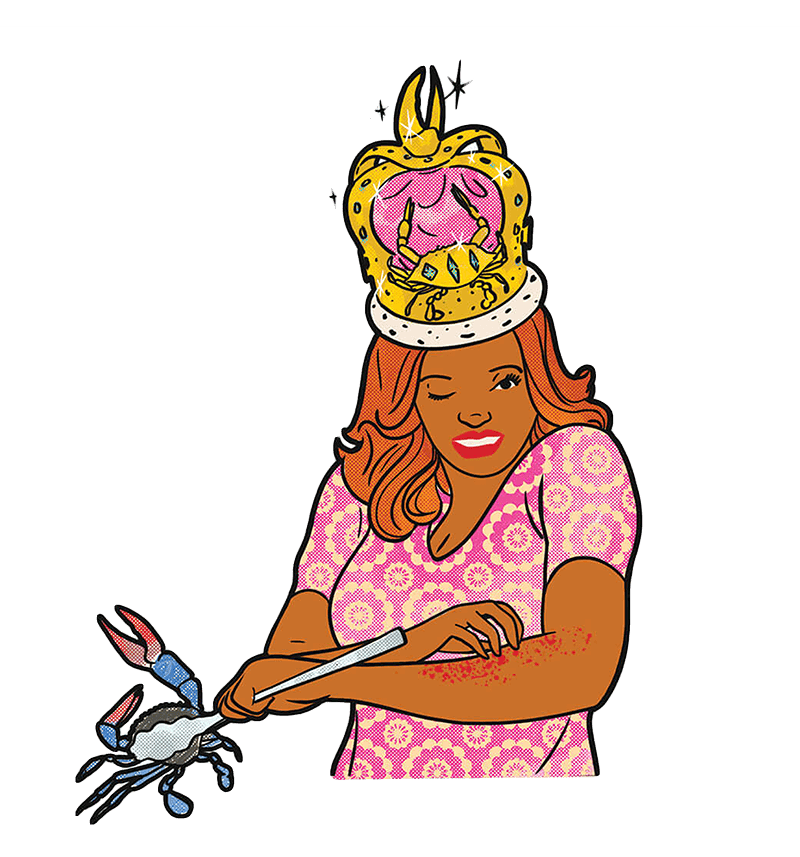 Anything for Love
"I'm a crab lover and about 15 years ago, I had a bad allergic reaction to eating crabs. I got so scared that I might never be able to eat them again, but I continued to eat them anyway. I had an allergic reaction two more times after that. Basically, I was willing to die for crabs."
—Felicia Covel Rami, restaurateur, The Crab Queen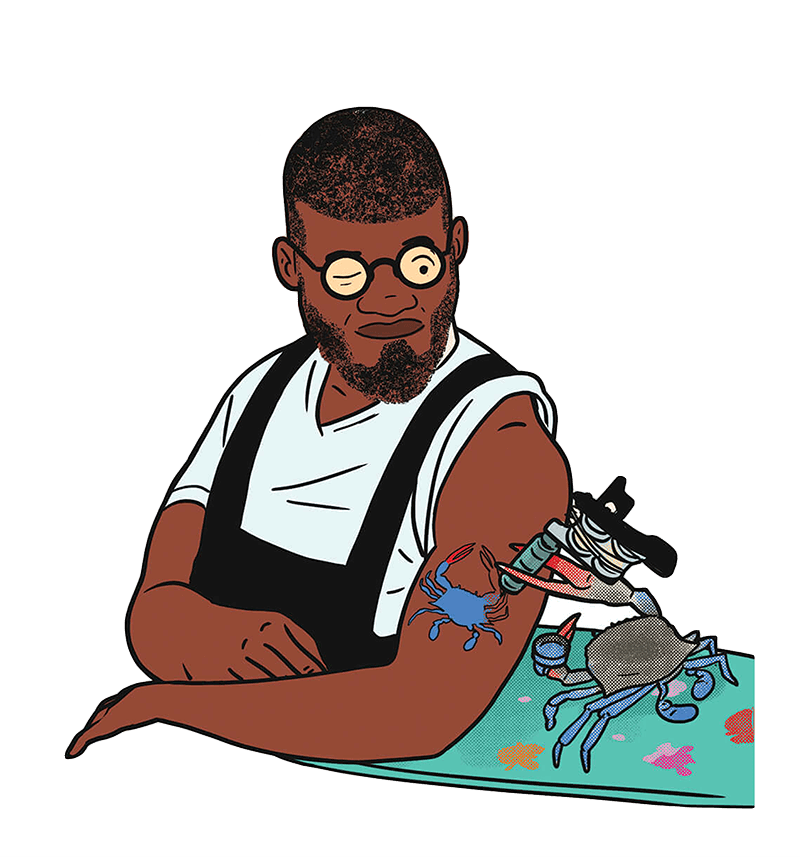 Think Ink
"People love their blue crabs, especially people from Maryland. If you're from Maryland, you must have a blue crab tattoo."
—Sam Ford, Annapolis-based tattoo artist, who fills such frequent requests.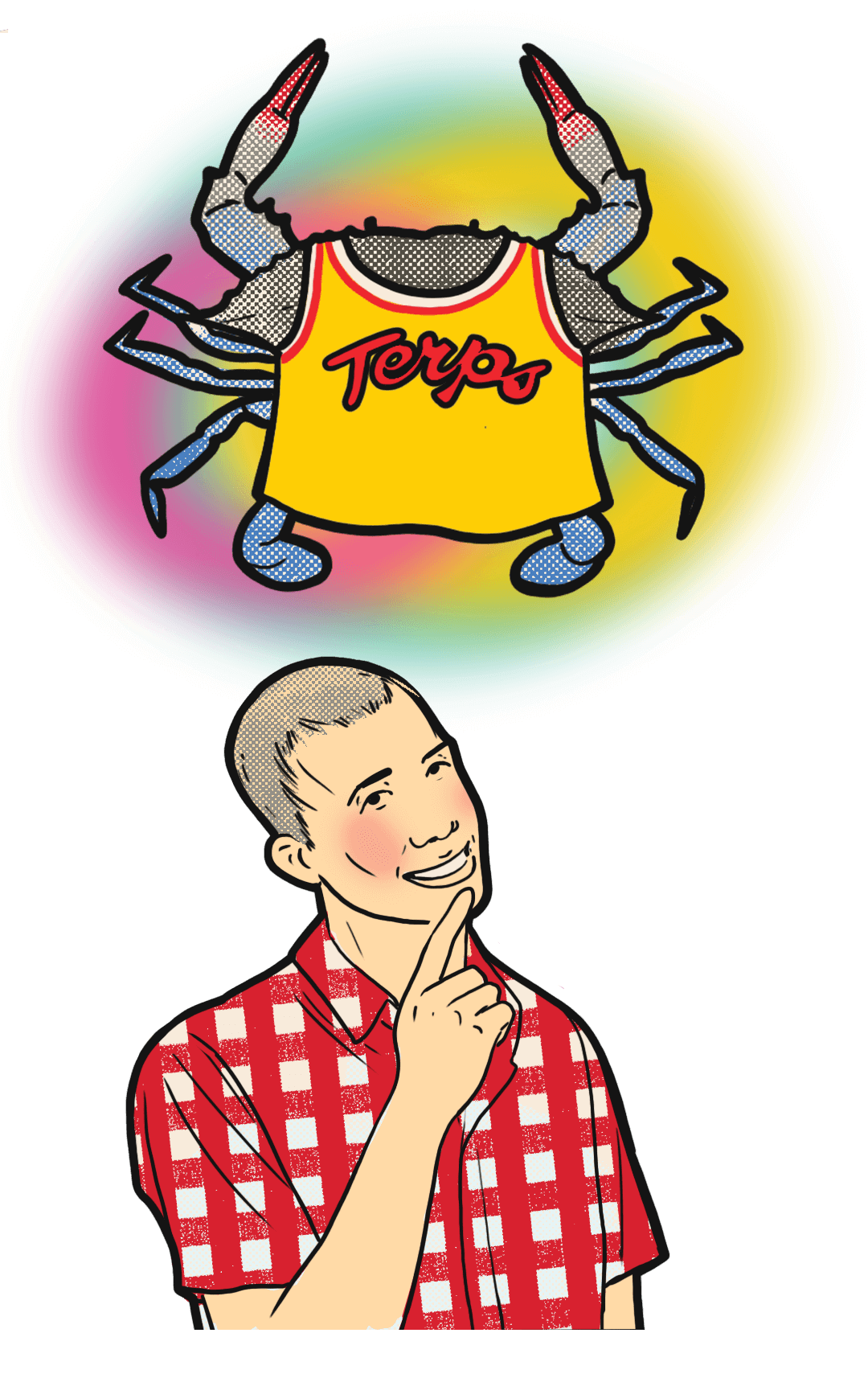 Animal Instincts
"We love Maryland and crabs, so having 'crab' in the name of our business was important to us, plus an Old Bay-crusted blue crab wearing a Terps Jersey is my spirit animal. I've always had a ton of state pride."
—Earl Holman, general manager, Crooked Crab Brewing Co. (and UMD graduate)
Blue Crabs
A Brief History
1600s
First and Foremost
Blue crabs are an important food source for Native Americans and European settlers and appear in our nation's earliest cookbooks.
1890
Elder Statesman
The J.M. Clayton Company, the oldest crab-picking house on the Chesapeake, is founded on Hoopers Island.
1896
In the Swim
The blue crab is officially named Callinectes sapidus, which translates to "beautiful savory swimmer."
1920s
Nice Catch
The wire crab pot is invented by a Virginia man, Benjamin Lewis.
1939
The Secret Is Out
Atlantic blue crabs are introduced beyond Baltimore in the New York World's Fair Cookbook, which refers to "Baltimore crab cakes."
1940s
Spicing Things Up
Old Bay is invented in Baltimore.
1977
Book It
William W. Warner's Beautiful Swimmers, about the local seafood industry, wins the Pulitzer Prize.
2012
Into the Blue
The True Blue program helps consumers buy certified Maryland blue crab.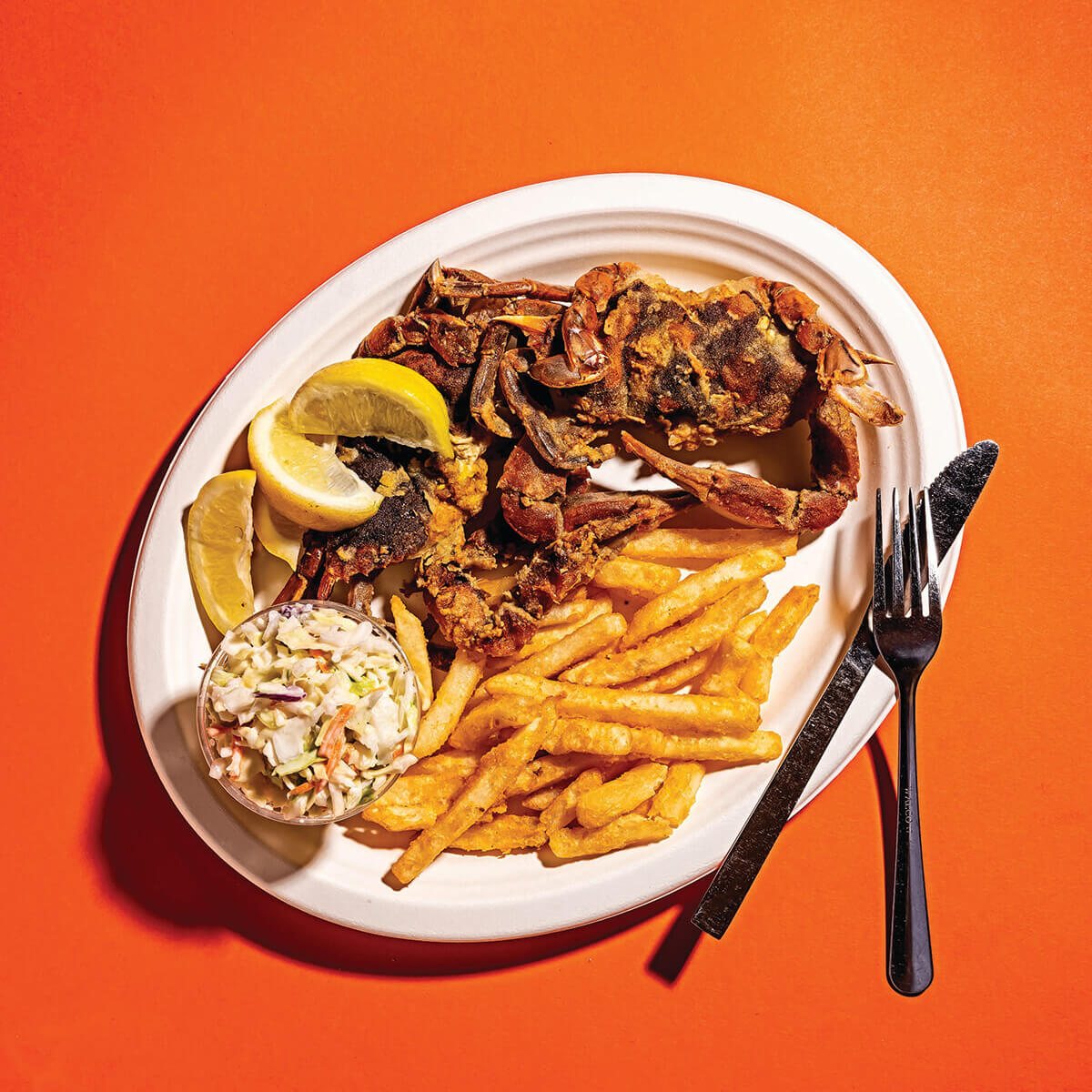 A soft shell platter with fries and slaw.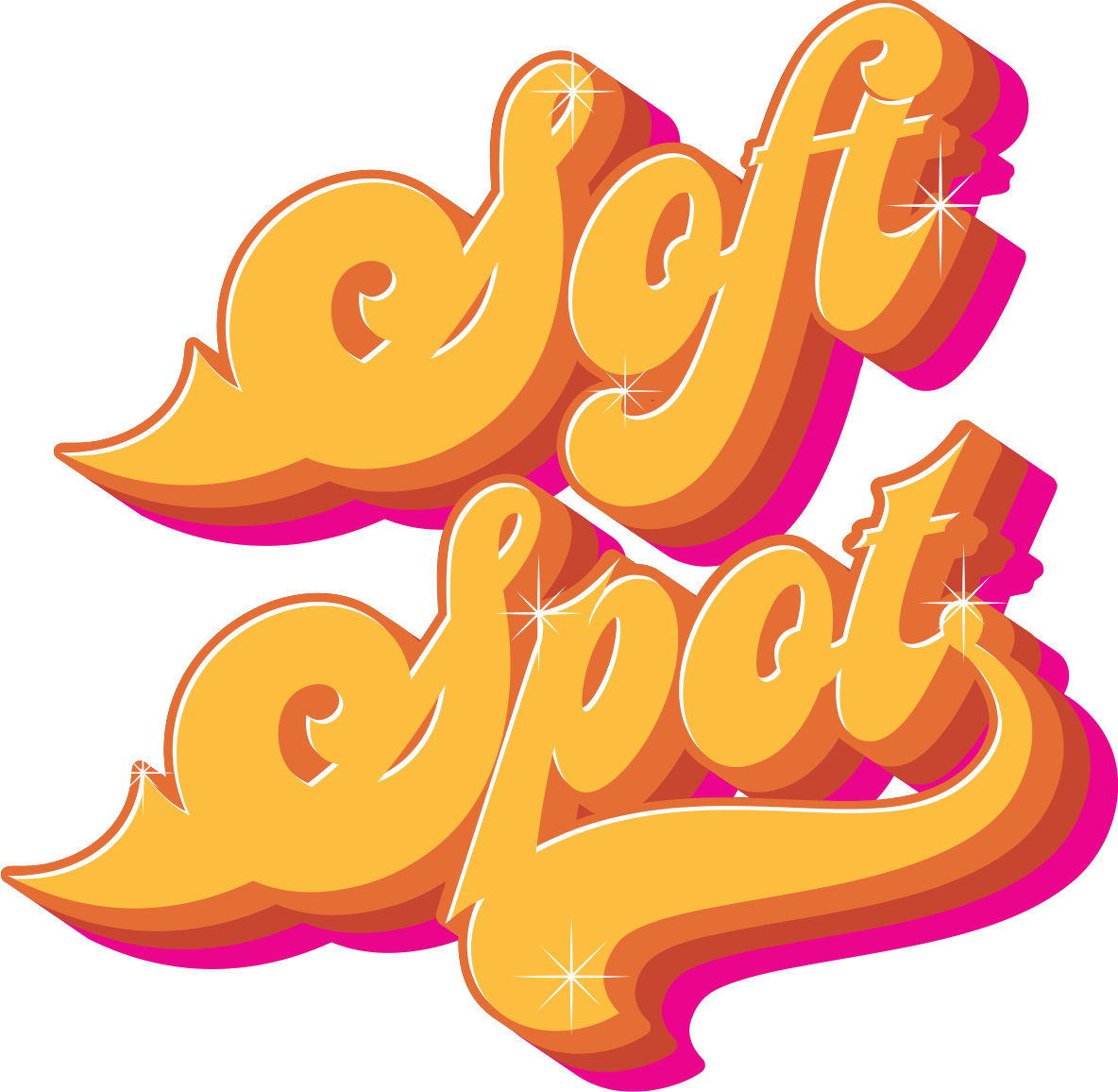 OUR ETERNAL AFFINITY FOR A PECULIAR, PRIMAL DELICACY.
THEY ARRIVE IN THE middle of spring, a few weeks earlier or later than last year, depending on myriad mysterious things like the moon and weather. A cold spell could push them off. As could a good rain. But eventually, the water will rise above 50 degrees, luring the Atlantic blue crab out of the bottom of the Chesapeake Bay tributaries and off on a great migration toward nearby shorelines for a cosmic event: becoming a soft shell.
Delicacies are often ephemeral foods—those still at the whims of Mother Nature—and few rival the seasonal treat of a soft-shell crab. In order to grow, crabs must molt their exoskeletons, and in that brief period before their tender bodies turn tough again—a matter of mere hours—they can be harvested and eaten whole. Plump, fragile, and flavorful, they allow us to indulge our most primal instincts, devouring the sweet meat with abandon, without the pricked fingers of hard shells.
For that, they've been coveted for centuries, sating the aquatic appetites of Native American communities and European colonists, appearing in early 20th-century cookbooks boiled, broiled, fried, steamed, and even curried, with one Cajun recipe calling the soft-shell crab "a dainty dish that graces the most aristocratic tables." Part of their rise in popularity arrived with the advent of aquaculture, with the first known soft-shell nursery appearing in South Carolina in 1885, though many credit the region around Maryland's Crisfield as the soft-crab capital of the world. Decades-old shedding docks still speckle nearby Smith and Tangier Islands, where, come spring, watermen patiently wait along the underwater grasses for crustaceans to shift their shapes, at which point they're plucked and rushed to market.
Today, these spider-like delights have found their way onto menus not just near the crab's natural waterfront, but across the country, and around the globe, embellishing everything from eggs Benedict to sushi. But in our eyes, there's only one way to eat them: dredged in J.O. and flour. Fried in butter. Served between two slices of white bread with a ripe July tomato and slather of mayonnaise. Simple. Perfect. Ambrosia of the Chesapeake. —LW
---
LEGS & ALL
OUR GO-TO PLACES TO EAT 'EM.
BIG SOFTY
For several years now, the Big Softy pop-up has been slinging soft-shell crabs around town, from R. House to John Brown's Butchery. Follow them on Instagram to catch their next location for classic sandwiches with spicy mayo on griddled sourdough.
CHARLESTON
When chef Cindy Wolf has soft shells on offer, head to Harbor East—fast. Sit at the bar, order a martini, and treat yourself to at least one, which will likely arrive lightly fried in cornmeal and served simply with some seasonal salad and divine aioli.
DYLAN'S OYSTER CELLAR
Long live the soft crab sandwich at Dylan's. Every spring, we wait to hear that these little creatures have arrived in Hampden, where they're fried to the perfect crisp, double stacked on toast with butter lettuce and tomato, and topped with a tiny Maryland flag.
EKIBEN
One of the most fun ways to eat soft crabs is however Ekiben decides to cook them. Each year, their inventive takes tantalize taste buds across the city, from spicy BLTs to Buffalo- style sandwiches with cheddar and blue cheese.
THE LOCAL OYSTER
Beloved restaurateur Nick Schauman might have invented "food porn" with his ridiculous soft crab sandwiches in Mt. Vernon. Live a little and order the "Colossal Crab Sandwich," which is also piled high with a crab cake and bacon on Texas toast.
⇓ Article continues below ⇓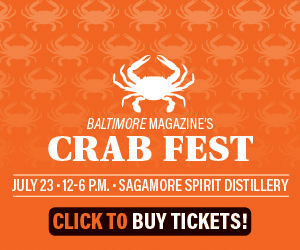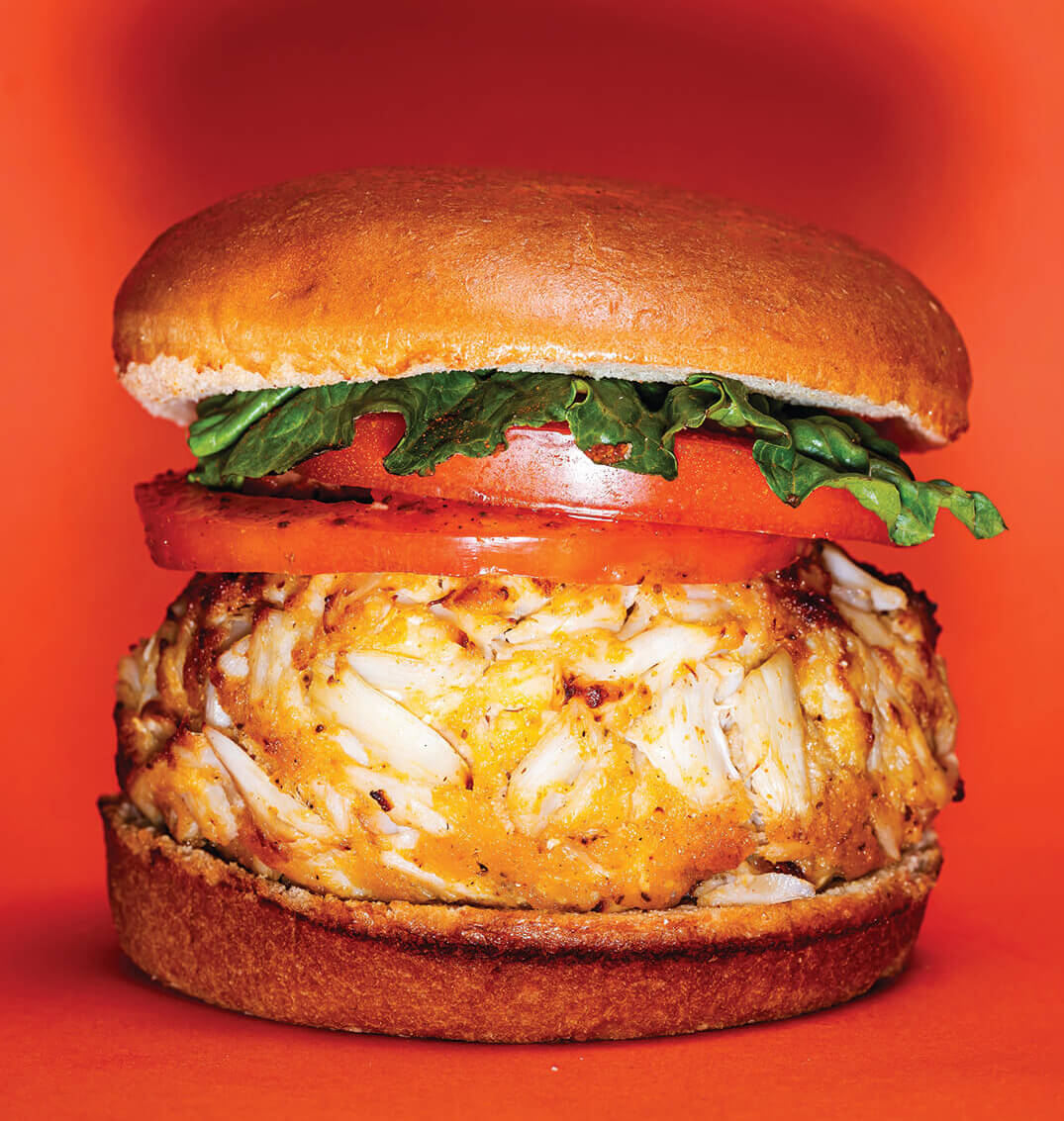 THESE CRAB CAKES ARE PERFECT FOR DAYS WHEN YOU DON'T FEEL LIKE MANNING A MALLET.
CASA MIA'S
Parkton
The menu listing a "World Famous Crab Cake" tells you all you need to know at this Parkton haunt, where the colossal creations are made by hand—and with love—from a treasured heirloom recipe.
FAIDLEY SEAFOOD
Baltimore
Since 1886, this Lexington Market seafood stall has been turning out big-as-a-baseball splendors, made with all- Maryland meat and molded by third-generation owner Nancy Faidley Devine. If you only eat one specimen in all of Maryland, make it Nancy's. As Gourmet wrote many years ago, "Every subsequent crab cake will be measured against hers."
G&M RESTAURANT AND LOUNGE
Charles Village
Chef John Shields, who is known as Mr. Crab Cake, does his grandmother Gertie proud with these broiled babies using backfin Maryland meat bound by Saltine cracker crumbs and flavored with Worcestershire and a kiss of Tabasco. The whole shebang is served with boardwalk-style fries and classic coleslaw.
KOCO'S PUB
Lauraville
Locals know that this Lauraville landmark is one of the best places to eat colossal crab cakes with few fillers, a touch of Old Bay, and a variety of dipping sauces (though we prefer eating ours straight). And we mean colossal—at 11 ounces, when it comes to crab cakes, size does matter.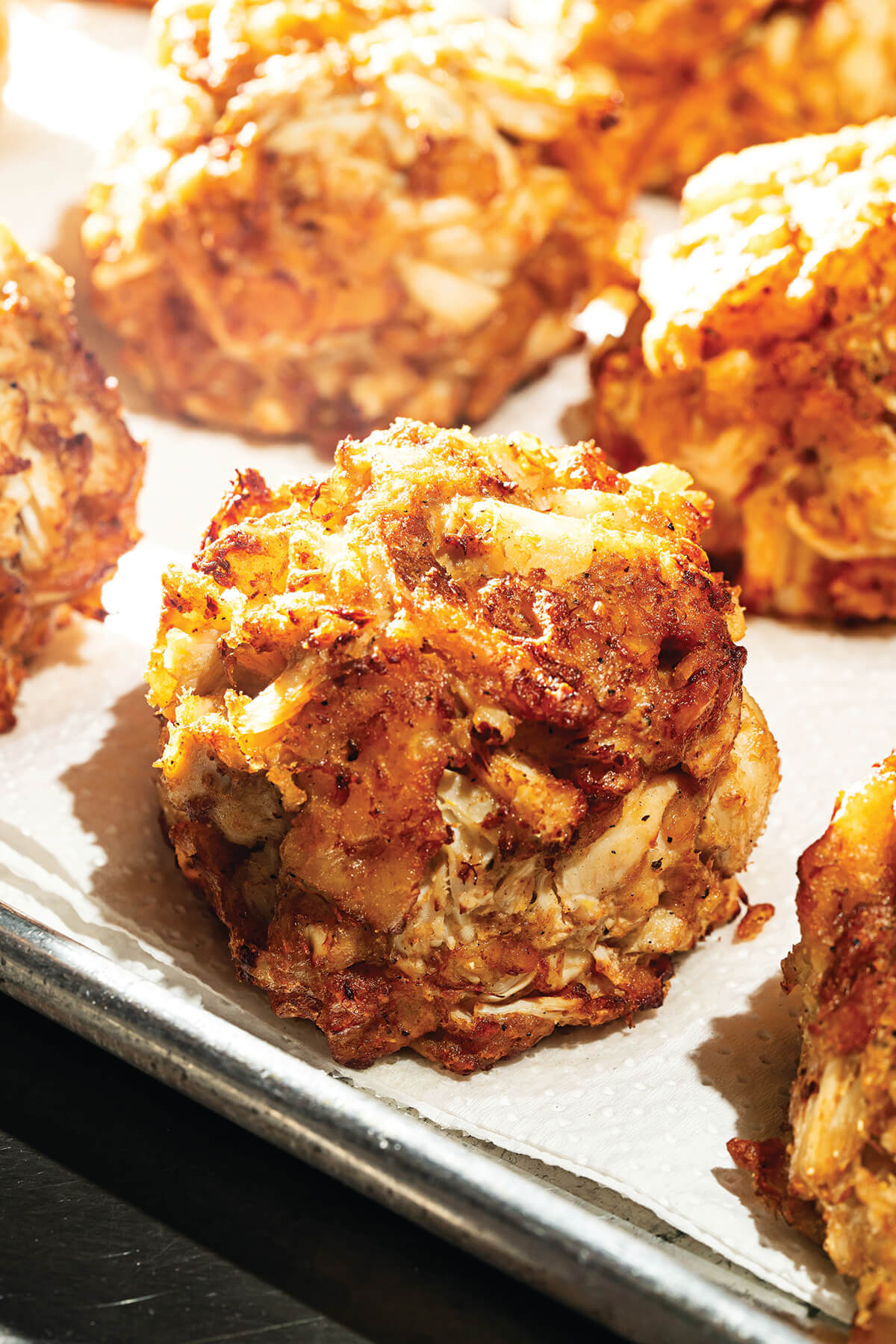 Top: The massive crab cake sandwich at Koco's Pub. Above: The famous crab cake from Faidley's.
THE LOCAL OYSTER
Mt. Vernon
Seafood shaman Nick Schauman serves his jumbo-lump cakes made with real-deal Maryland meat as a sandwich or a la carte with Saltines. Eat them with a bag of Utz and repeat after us, "Welcome to B'more, hon!"
MICHAEL'S CAFE
Timonium
For four generations, the crab cake recipe at this Timonium hangout has remained unchanged. And that's a good thing, given that you shouldn't mess with perfection.
PAPPAS RESTAURANT & SPORTS BAR
Cockeysville
The recipe and sourcing are a closely guarded state secret at this 50-year-old Cockeysville joint. But all you need to know is that these crab cakes, lightly spiced and virtually filler-free, received the ultimate imprimatur from Oprah, who deemed them a "favorite thing" in 2015.
⇓ Article continues below ⇓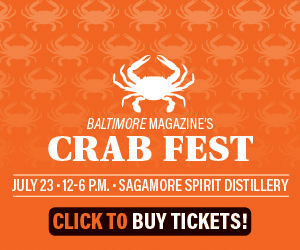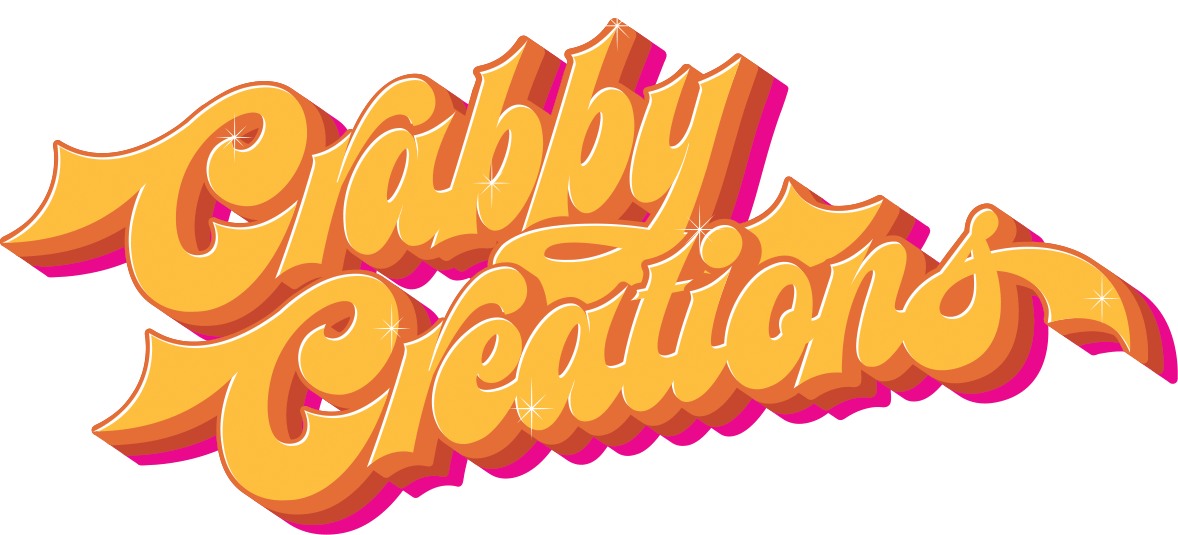 FROM CLASSIC TO ZANY, WE NAME SOME OF OUR FAVORITE CRABBY CONCOCTIONS.
When it comes to crab dishes in Maryland, anything is fair game. From nachos to chicken to French fries, there are few dishes that aren't enlivened with the addition of crab, whether it plays a starring role—or a supporting one. Crabmeat adds a bit of decadence to anything you pair it with. It can cool fiery flavors found in Old Bay or dishes with chile or garlic and ginger; and it pairs well with tangy ingredients like tartar sauce, lemon, and mustard, or fresh herbs such as tarragon, mint, and basil. Below, you'll find some of our favorite local crabby creations.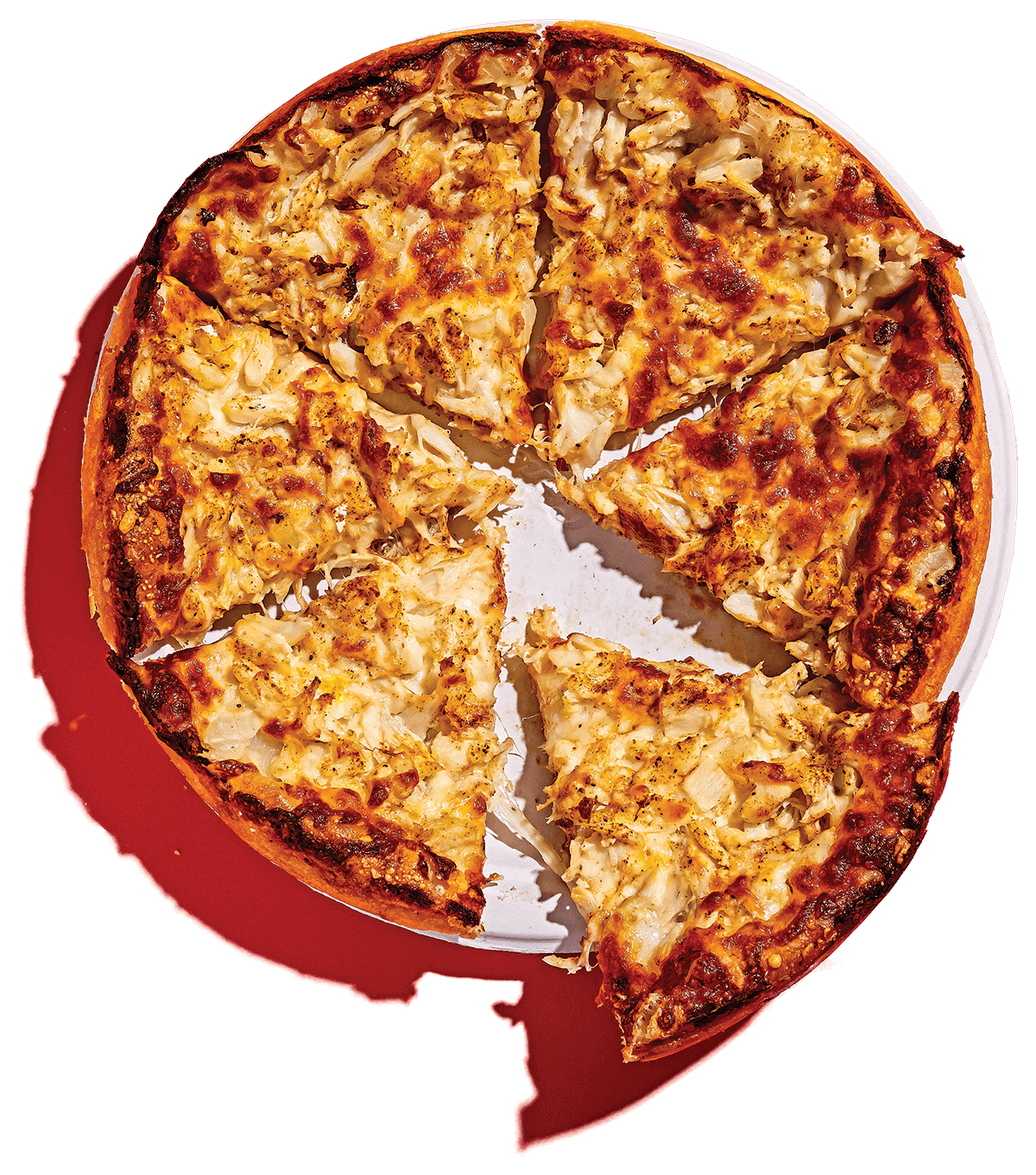 ▲
Crab Pie
Matthew's Pizza
The adage about not mixing seafood and cheese certainly doesn't apply to the 10-inch, deep-dish crab pie (with mozzarella and Parm) at this 79-year-old Eastern Avenue pizza parlor that has earned shoutouts in The New York Times and on the Travel Channel.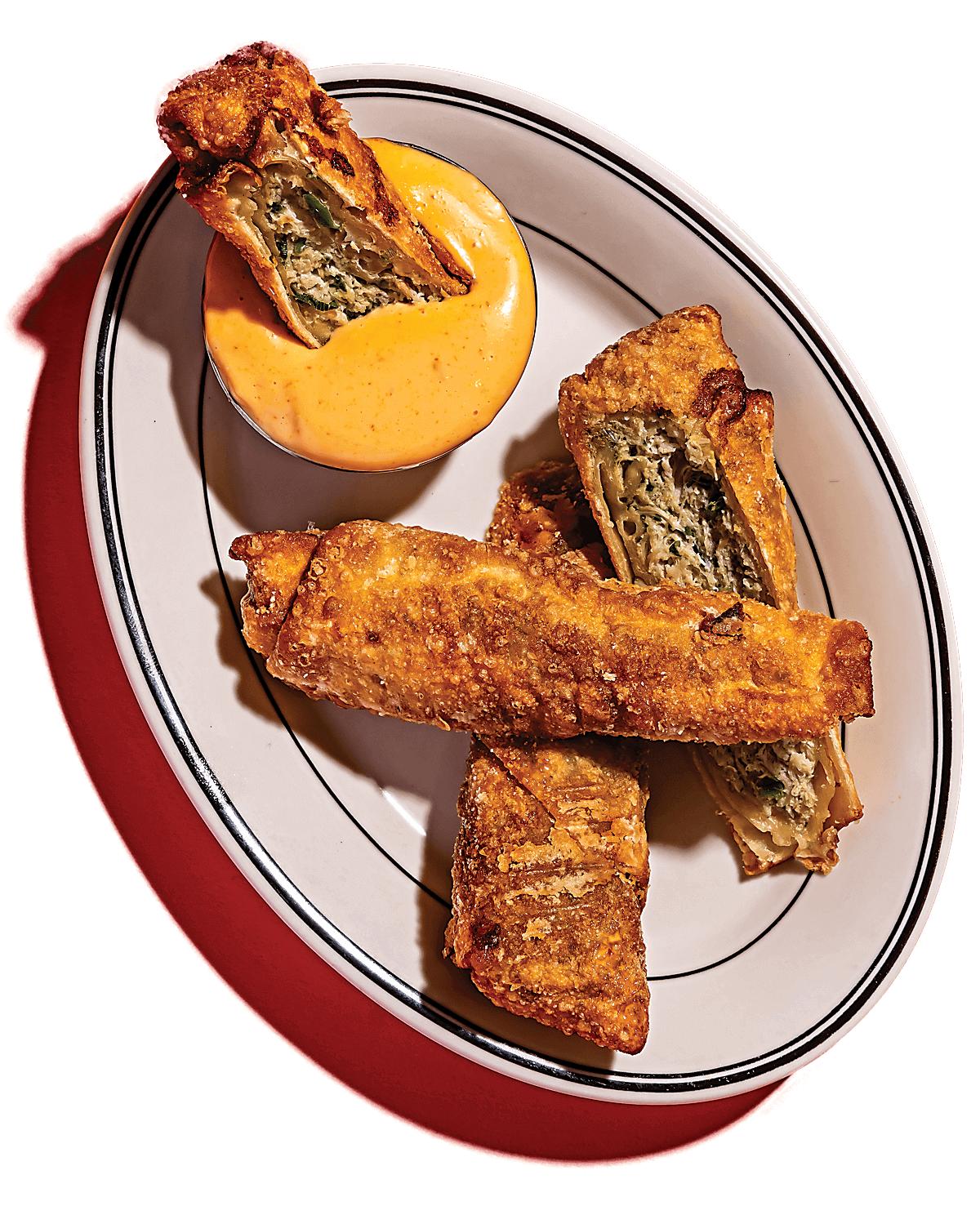 ▲
Crab Cake Eggroll
Watershed
It's about time someone made a crab-cake egg roll, and this deep-fried trendy take offers the unexpected with the addition of shrimp and spicy aioli. Take a bite and count your lucky stars that you reside in the Land of Pleasant Living.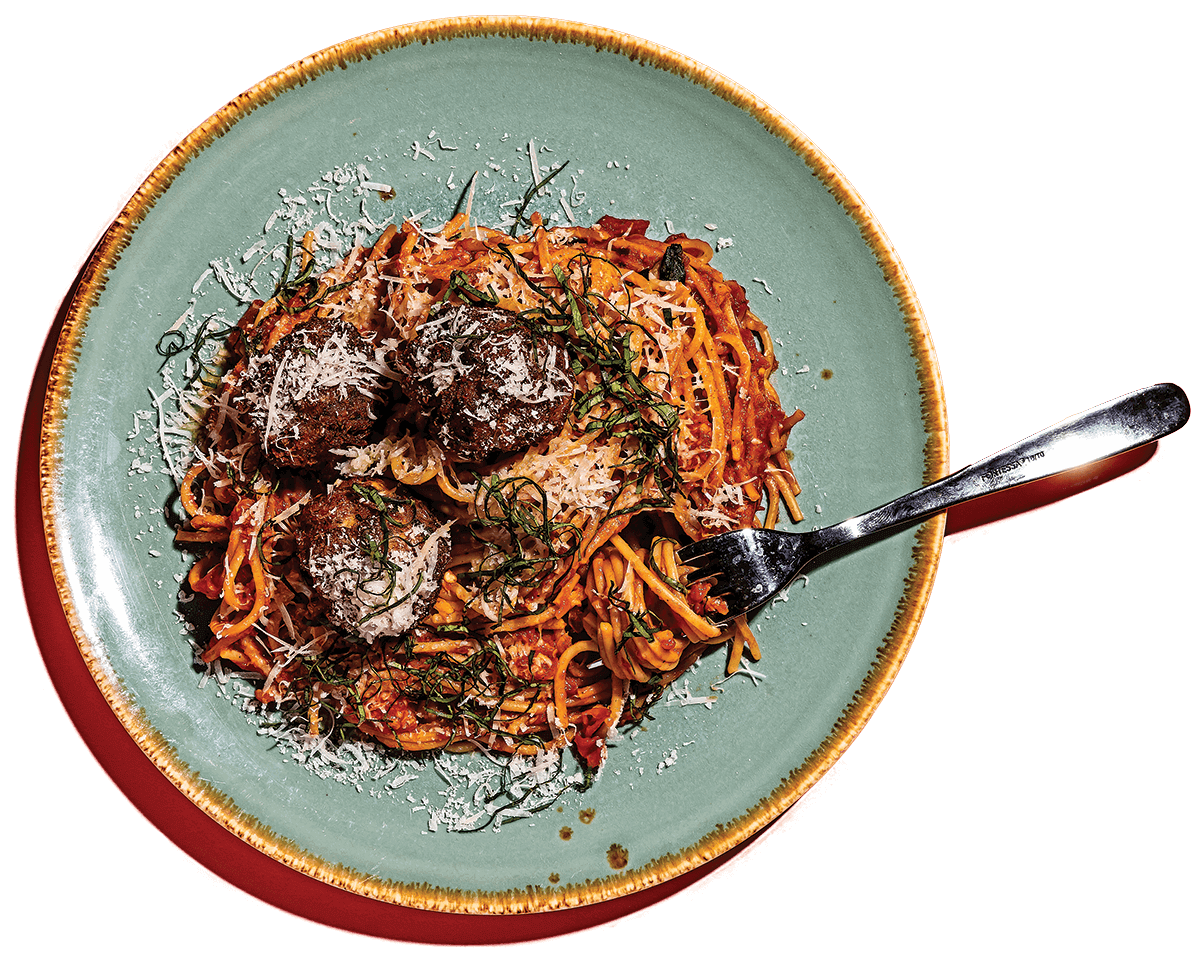 ▲
Crab Meatballs
The Food Market
Where's the beef in the meatballs at this Hampden hotspot? There is none, which is precisely the point. Instead, you'll find beautiful balls of, you guessed it, blue crab served in fra diavolo sauce with pasta.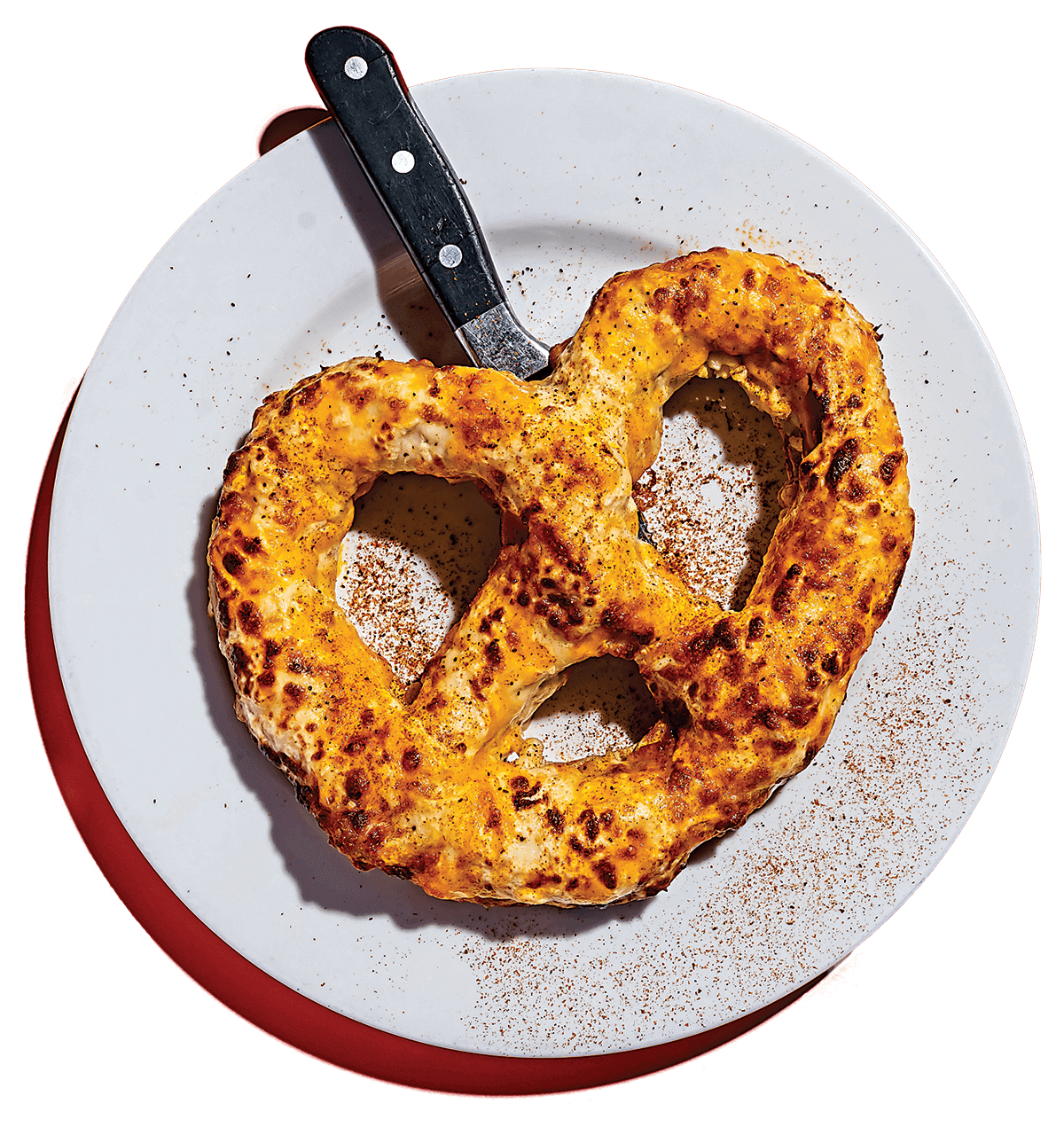 ▲
Crabby Pretzel
Nick's Fish House
This colossal pretzel stuffed with crab, topped with cheddar, and sprinkled with Old Bay, is the perfect happy hour snack for splitting with friends. (You can also eat it by yourself and make it a meal.)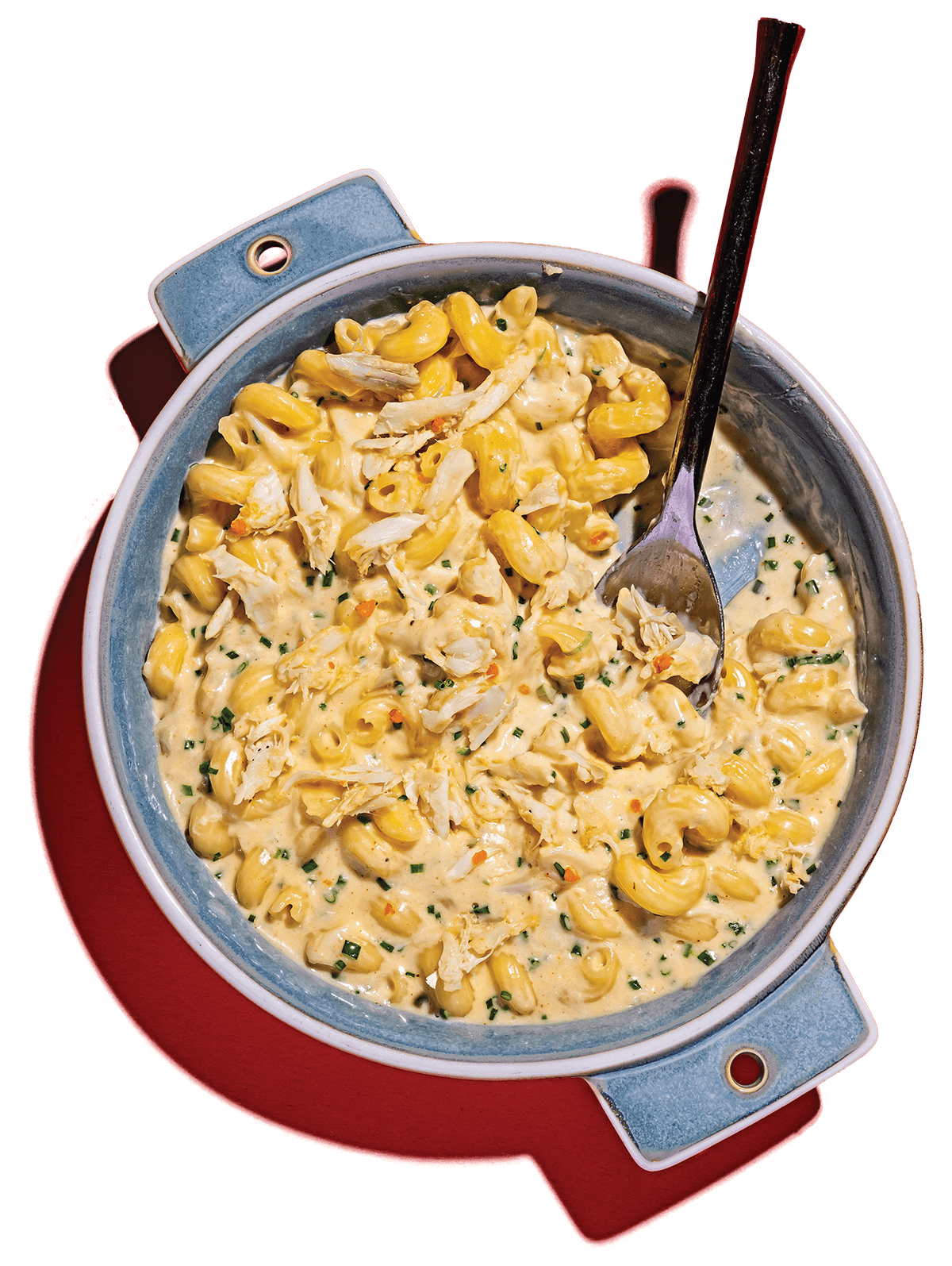 ▲
Crab Mac-and-Cheese
True Chesapeake Oyster Co.
Briny bivalves get top billing at this Whitehall Mill seafood spot, but the mac-and-cheese tossed with chunks of Maryland lump comes in a close second.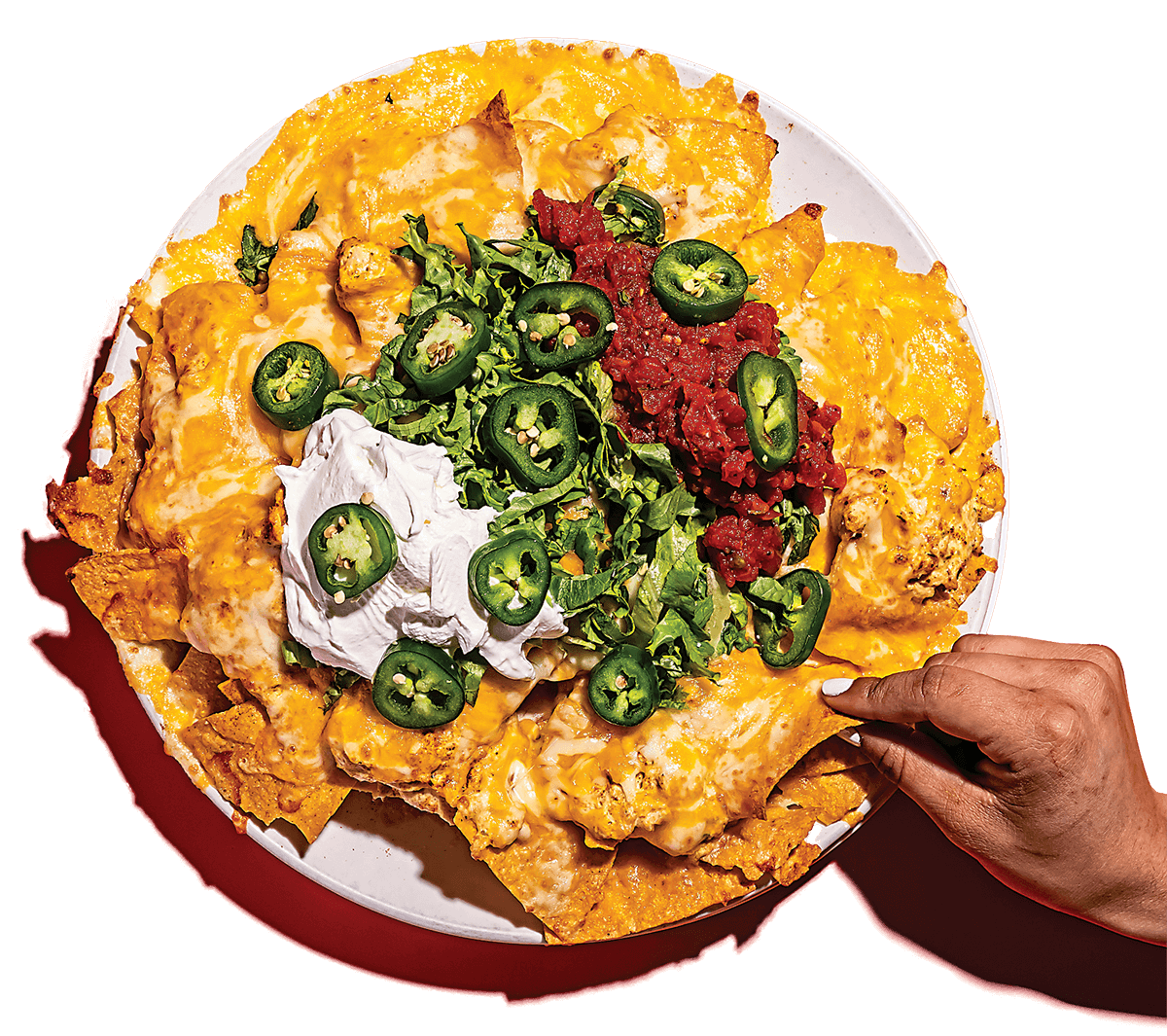 ▲
Crabby Nachos
Nacho Mama's
This South of the Border meets Bay creation is a study in texture and taste. The sweet of the crab meat, plus the heat of the jalapeño, the tangy cheese, and crunchy corn tortillas, is a flavor bomb.
⇓ Article continues below ⇓