In The Kitchen With Father Leo Patalinghug
Fr. Leo is all about connecting food, faith, and family.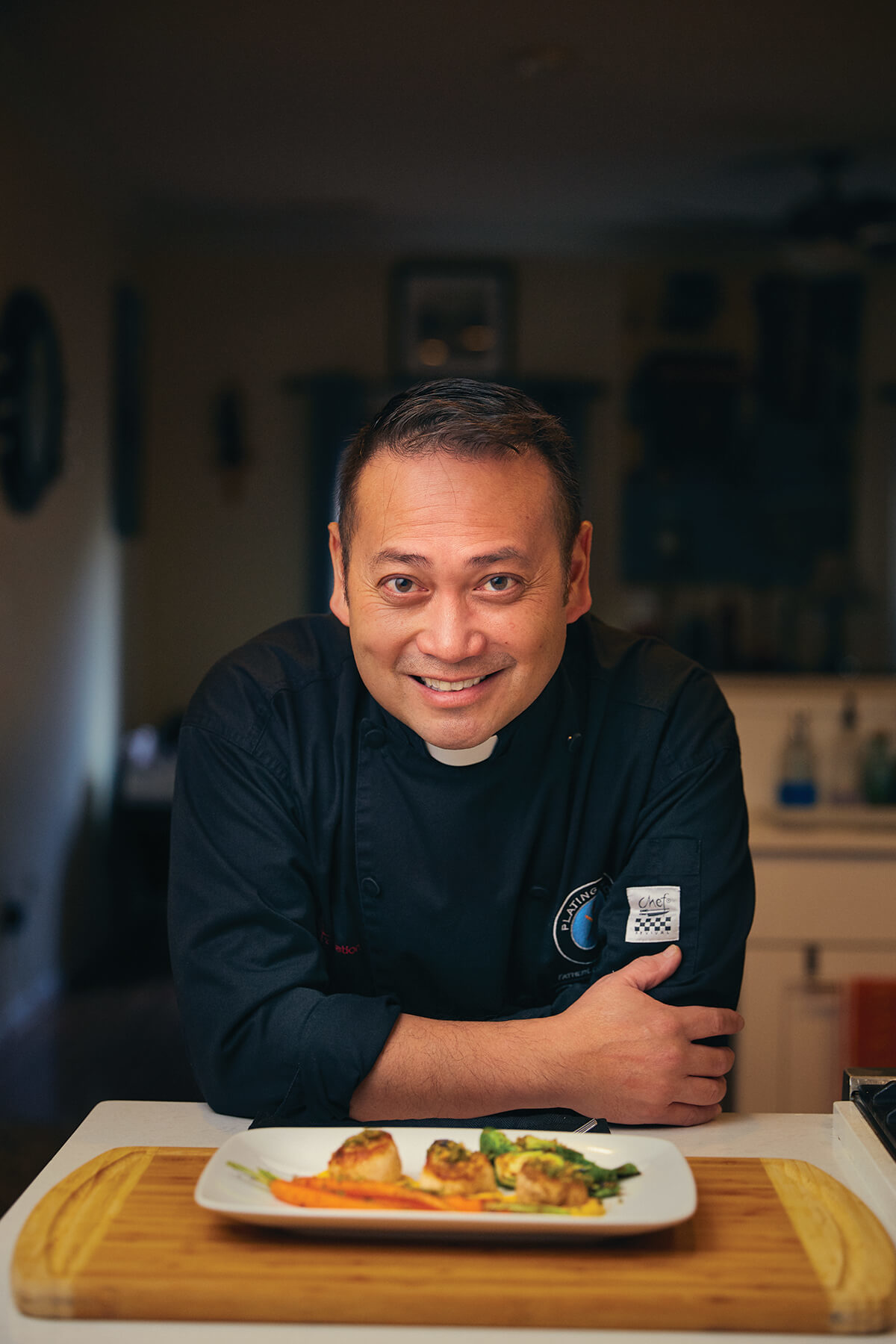 Father Leo Patalinghug is an unlikely churchgoer, much less Catholic priest and champion of the connection between food, faith, and family.
As a young Filipino immigrant living in Baltimore's Brooklyn Park, he grew up believing "that church was boring," he says with a laugh. Taekwondo (he's a third-degree black belt) and break-dancing (he's won awards) were more in sync with his buoyant personality. Travel changed all that.
"[A Croatian community in former Yugoslavia] was one of the first places I went outside the U.S.," Fr. Leo, as he is known, says. "I saw the bigger picture of the international church and the many ways it helps people. One of those ways is through food."
This year, as the Baltimore resident celebrates the 21st anniversary of his ordination, he's on the stump with his recently released fourth book, Saving the Family: The Transformative Power of Sharing Meals with People You Love, offering inspiration, strategies, exercises, and recipes to bring families together at mealtime.
It also includes more than one zinger, like the section titled "When—Not If—the Shiitake Hits the Fan" in the chapter about enticing teenagers to the table. Not exactly what you'd expect from a man of the cloth, but that's Fr. Leo.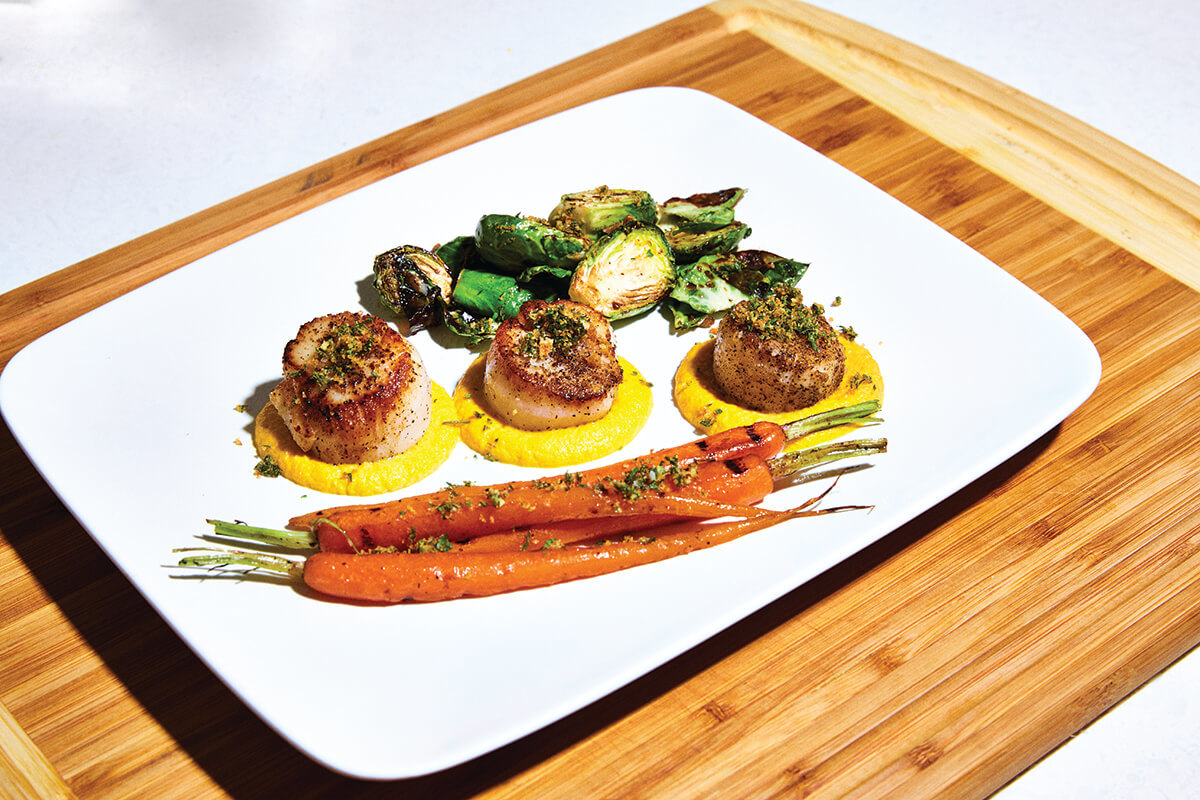 If you're a foodie and Fr. Leo's name sounds familiar, it's likely via his big win in 2009 on Food Network's Throwdown! With Bobby Flay. The recipe? Funky Fusion Fajitas with Holy Guacamole and Screamin' Sour Cream. Cooking lessons at Le Cordon Bleu in Perugia, taken more than a decade prior, when he was a student at the Pontifical American College in Rome, finally paid off.
"I had already been speaking about food, faith, and family," he says. "But after that show, things really came together."
Fr. Leo is in his eighth season hosting the cooking show Savoring the Faith on Catholic TV. He also guides food and faith tours around the globe.
"I certainly didn't become a priest to be a chef," he says. And yet, through cooking, he's able to express what he calls his "theology of food," and combat the growing inhumanity of technology-fueled isolation and divisiveness he sees in the world.
"My message, though Catholic, is universal," says Fr. Leo. "A good meal can change the dynamics of relationships. It's a gift that feeds our souls, not just our bodies."