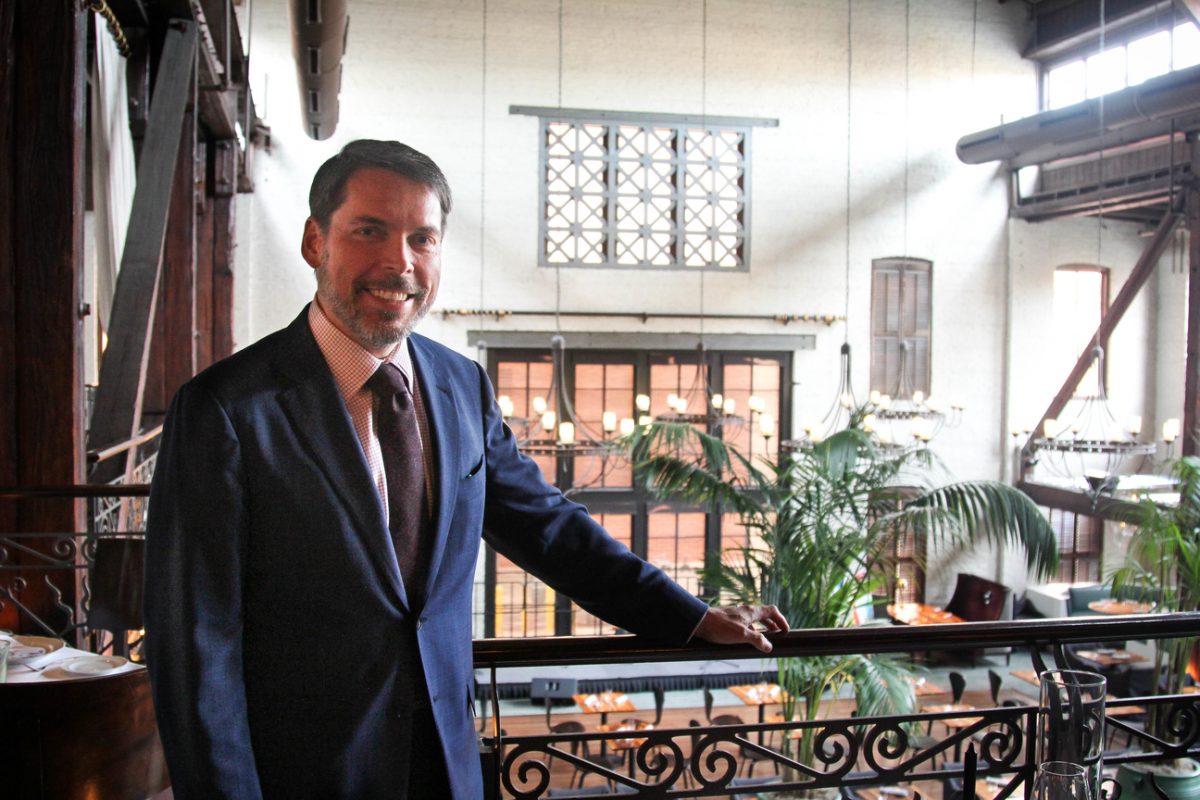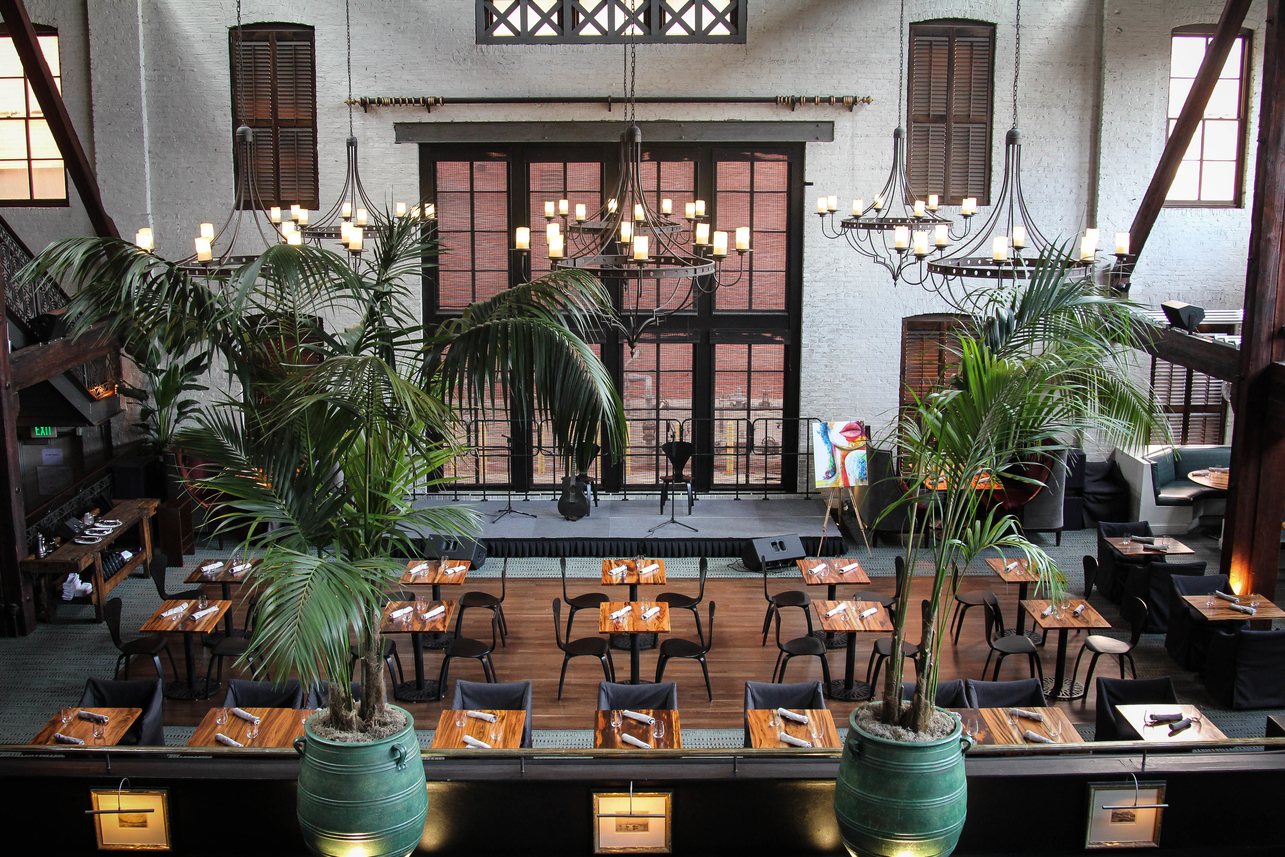 Though the space was transformed seemingly overnight, Foreman had been mulling the project for years, but never moved forward due to ongoing cardiac issues, including four open-heart surgeries.
"About a year after the last operation, I was like, 'Okay, this recovery is very incremental, one-365th at a time,'" he says. "I was like, 'When I look back now, I feel better than last year, and I'm going to continue to feel better. I'm going to have the energy and the appetite to do this,' so we planned to do it in the summer."
While there are still vestiges of the former Pazo décor, with intricate ironwork and some extant coffee tables, the space has been dramatically reimagined by Katie Destefano, interior designer and owner of Curiosity, also in Harbor East.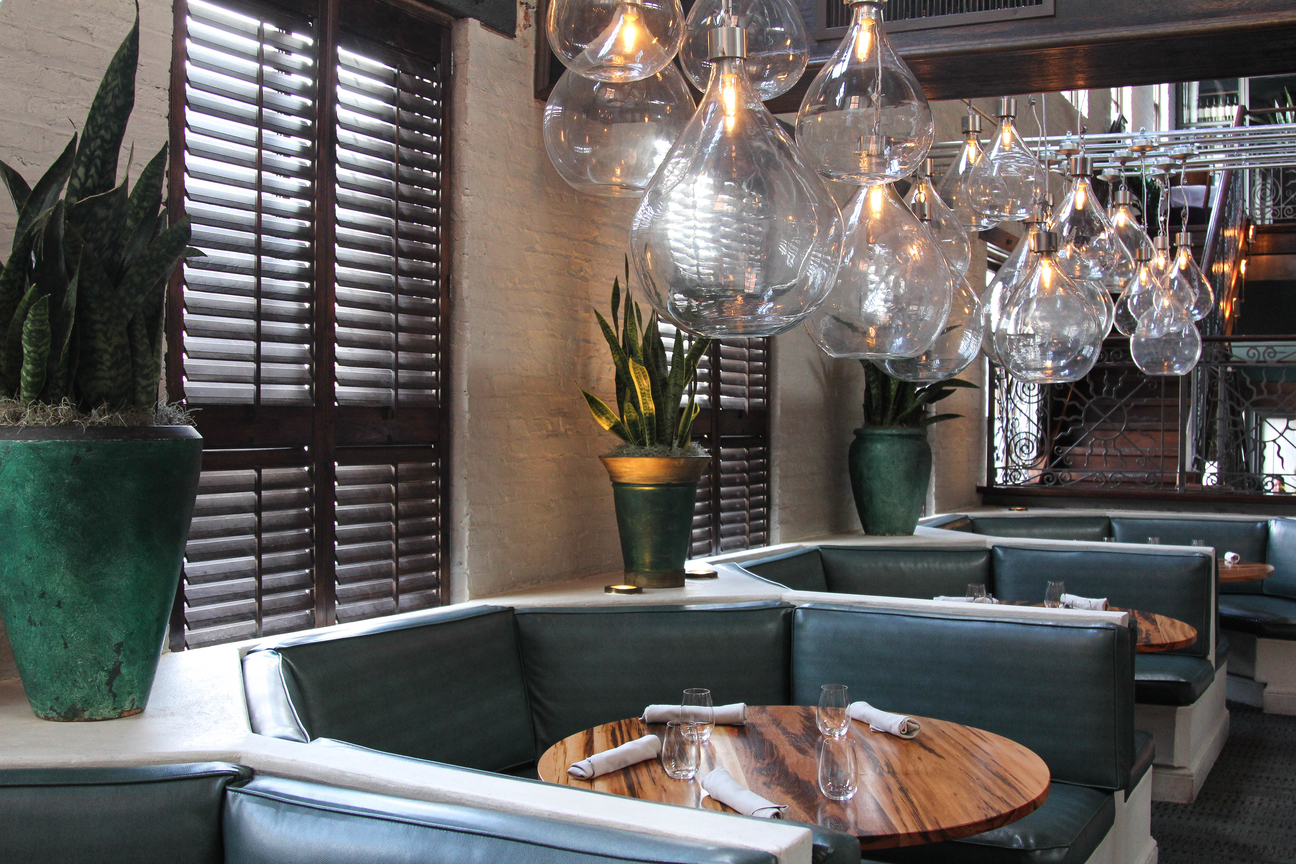 The two-story, 230-seat spot mixes modern glamour with rustic and natural elements such as 15-foot palm trees, gold-leaf mosaic stenciling along the pass to the open kitchen, cowhide, Brazilian Tiger wood, and petrified wood side tables. Various touches feature the work of local artist Kelly Walker.
"I wanted it to be more modern, more glamorous than it was," says Destefano. "But we also wanted to respect the industrial aspects of the space. And a huge thing for us was color—we needed to transform the reds from Pazos to these blues and dark greens."
The downstairs space is more casual and social with a large bar and lounge area, a stage for live Latin music (flamenco, bolero, violin), and tablet-carrying waiters who can easily follow patrons from barstool to booth.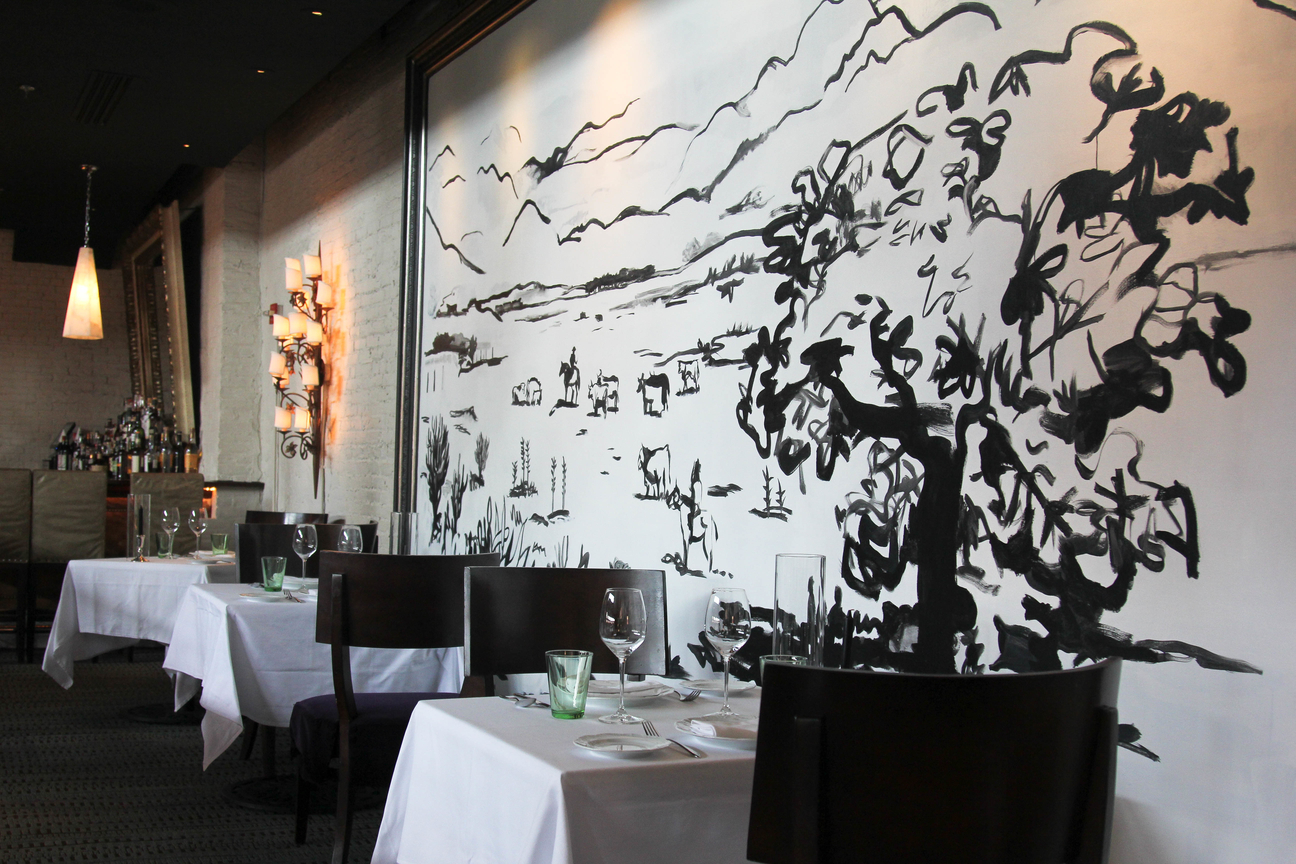 The emphasis upstairs is on fine-dining with more formal "team" service, silver candlesticks on the tables, and an impressive whiskey bar featuring build-your-own Manhattan and Old-Fashioned cocktails, where guests can choose base liquors, simple syrups, and bitters to their liking.
Similarly, the menu has something for everyone with small plates such as ceviches, croquetas, charred vegetables, and fugazza, or Argentine street pizza. The main courses highlight simply grilled meats and game (some sourced from Uruguay), as well as shrimp sourced from the Patagonia region.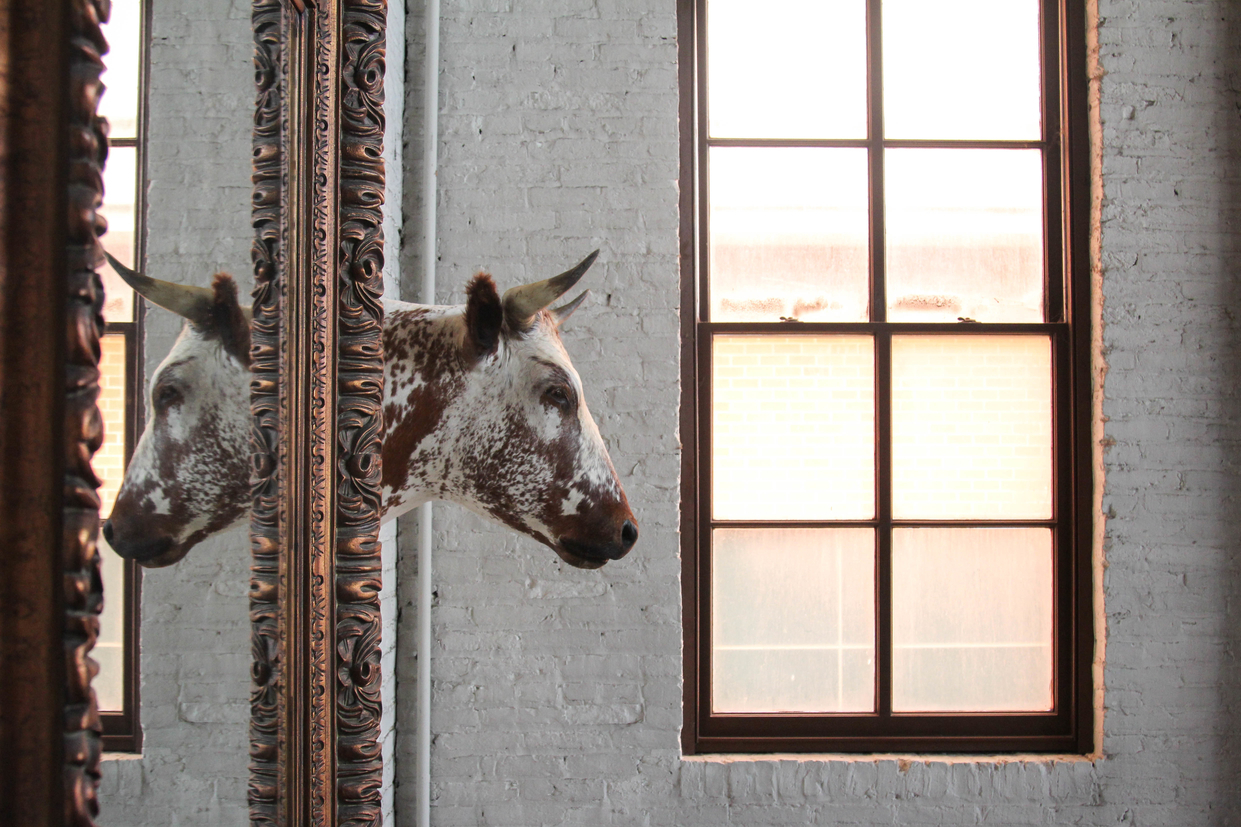 Former Pazo executive chef Mario Cano Catalán (a one-time dishwasher at Charleston) is at the helm in the kitchen.
"It's a very complete cuisine," says Foreman. "There's this incredible diversity. Argentina is the size of the U.S.—there are penguins and there are palm trees."
And as for saying "ciao" to Pazo, Foreman sums it up like this: "There's only one most beautiful lady, and to get to dress her a second time is great."