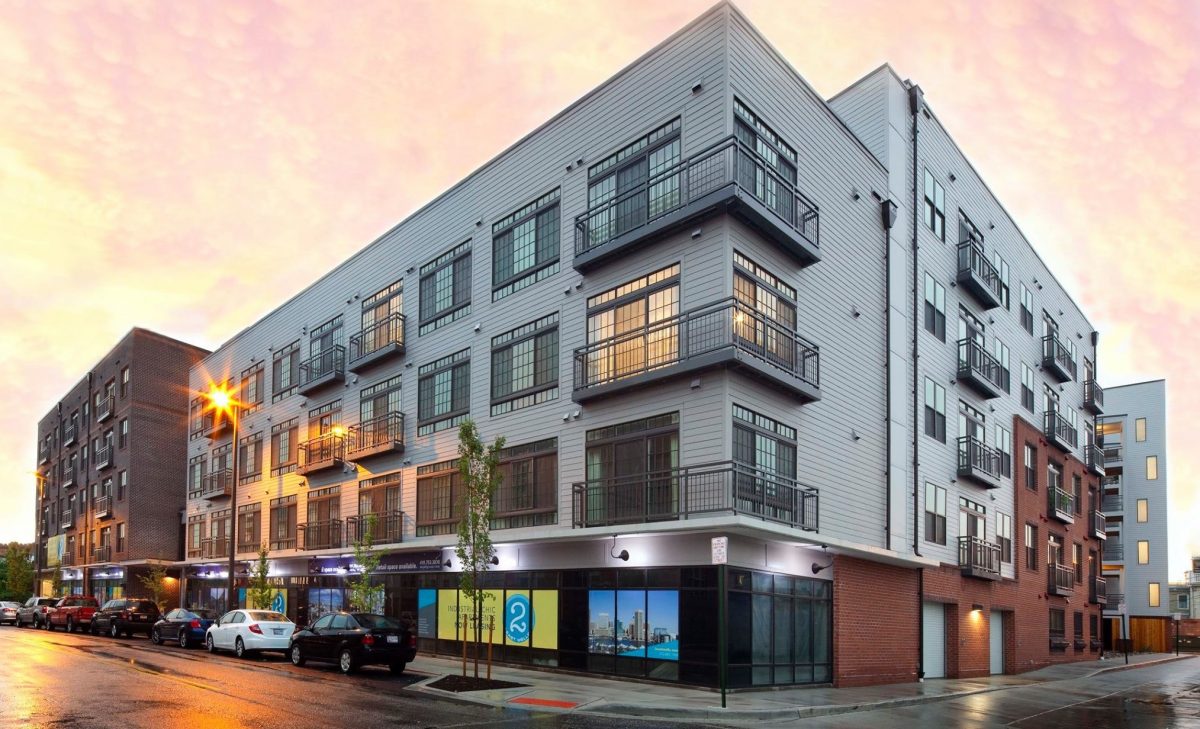 Courtesy of 2 East Wells
Chef Jeff Keeney first started working in kitchens when he was 13 years old, and has since climbed the ranks within the local restaurant scene with stints at The Grill at Harryman House and The Point in Fells.
Most recently, Keeney left his post as executive chef at Tark's Grill to open At Light's End, a culinary-driven concept that will sit on the first floor of the new 2 East Wells apartment complex in Riverside.
"I wanted to get back into ownership," says Keeney, 42, who previously owned now-closed Federal Hill haunt Crazy Lil's. "I'm getting to that age where it's time to start working for myself."
Keeney says that he had been looking at different properties around town for three years before finding the retail space inside 2 East Wells, which will also see the development of a new breakfast and lunch eatery in the coming months.
Slated to open by Labor Day, At Light's End will highlight a rotating menu comprised of 15 dishes inspired by seasonal ingredients. The reasonably priced offerings, which Keeney estimates will range from $12-21, will include fare such as braised lamb ribs, coffee-rubbed veal short ribs, rainbow carrots, Swiss chard, and in-house pickled vegetables.
"It's not going to be tapas and it's not going to be a huge meal either, but the meats will be rich and filling," Keeney says.
Although the restaurant will feature a unique cocktail program, highlighting its own house made bitters and custom whiskey storage lockers, Keeney says he also wants it to be a destination for diners in search of a classic rye and soda.
Details about the interior of the 127-seat space are still in the works, but the chef says that his vision is for the décor to be clean and modern, boasting an open kitchen as its centerpiece. Of note, restaurant patrons will be able to park in the building's garage.
When discussing his personal evolution as a chef, Keeney is quick to credit his participation in the annual Mason Dixon Master Chef tournaments.
"Competing has really evolved and refined my cooking," he says. "We're excited to have fun with the food and do some innovative things that we know the community will like."