Food & Drink
Eat Global
From Afghanistan to Vietnam, take a culinary journey around the world without ever leaving Baltimore.
my family, dining out has become a complicated affair in which we can never quite come to a consensus. My daughter loves the ramen at PekoPeko, my middle son's go-to is the ceviche at Puerto 511, while kibbeh nayeh, a beef tartare dish on the menu at Lebanese Taverna, is the favored food of his fiancee. To keep everyone content, I play ambassador in what can fast feel like a United Nations negotiation. Luckily for me, they're not picky eaters, so wherever we go, especially with all the flavors now available across this region, all parties end up pleased.
My own upbringing was nowhere near as global. Growing up in the suburbs of Philadelphia, as our family of six gathered around a table of Jewish-American standards-roasted chicken, brisket, lox and bagels-I was aware that there was a world of food and flavors from faraway lands awaiting discovery. But, of course, back then, there was no internet for finding recipes, no Food Network featuring bowls of bibimbap or plates of korma, no Bon Appétit Instagram feed to follow, so my culinary education was limited by the borders of occasional travels: purple, pasty poi made from taro on a visit to see a childhood friend in Hawaii, coquilles Saint Jacques served in a scallop shell on my first trip to Paris at 17, fried plantains from a beach shack on a family trip to the Caribbean.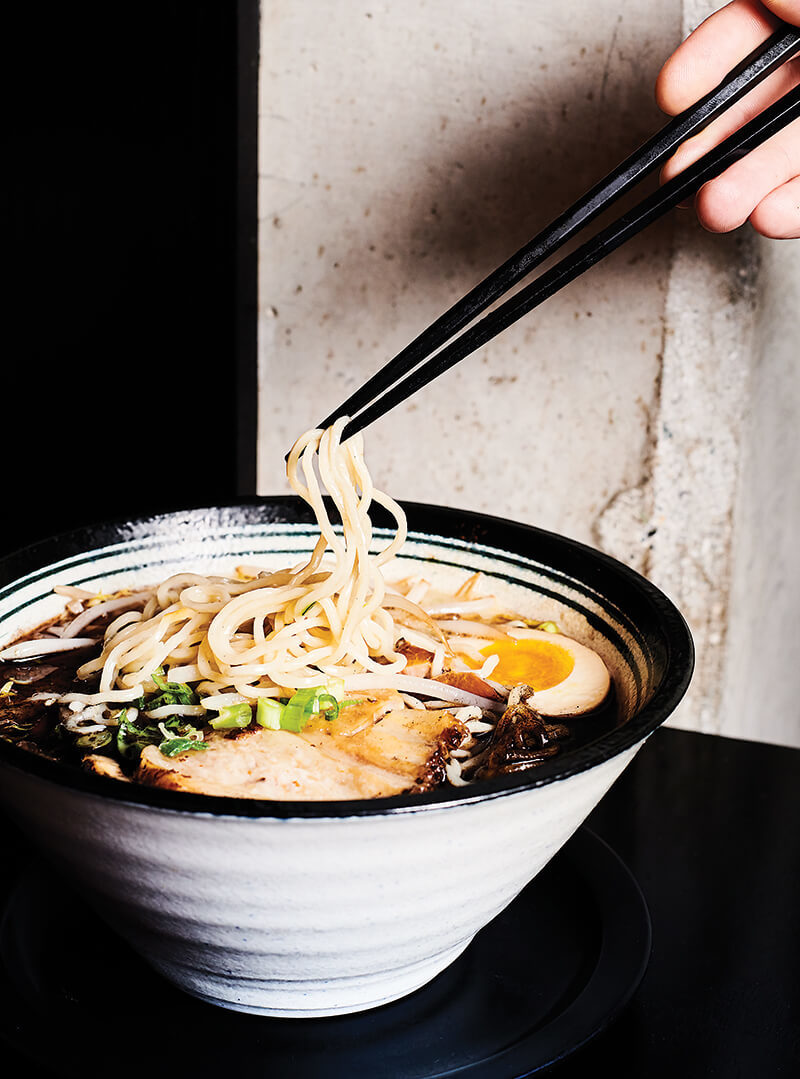 Long before Anthony Bourdain brought the world into our homes, around the dinner table, my father, who owned an international textile business, regaled us with stories of his exotic meals abroad: octopus and raw fish in Tokyo; chicken mole in Mexico; horsemeat and rabbit in France. As he told these tales, I'd stare at him in wide-eyed wonder-and, often, horror.
For my family, our version of adventurous eating was Sunday nights spent in Chinatown, where dishes such as char siu ding pork and chicken chow mein arrived in stainless-steel dishes. (Though our order rarely changed, we were always delighted and surprised as the server lifted the lids, dramatically revealing the still-steaming dishes.)
On special celebrations and birthdays, my parents piled me and my three sisters into the wood-paneled Country Squire and treated us to The Viking Inn, with its all-you-can-eat Swedish smorgasbord that whirled past me on a moving carousel before disappearing into the kitchen. I loved the lokdolmar (stuffed onion rolls), the skånsk kalops (beef stew with allspice), and the fish pudding. When I missed a dish, I patiently waited for it to rotate past me again, which, for a 10-year-old, was all pretty magical.
It wasn't until my senior year of college that I tried Thai food for the first time, and, on my first foray to an authentic Japanese restaurant-not including our outings to Benihana-I nearly choked as I attempted to eat an entire edamame pod, stem and all. My mom laughed as I spit it into the warm towel meant for sanitizing my hands.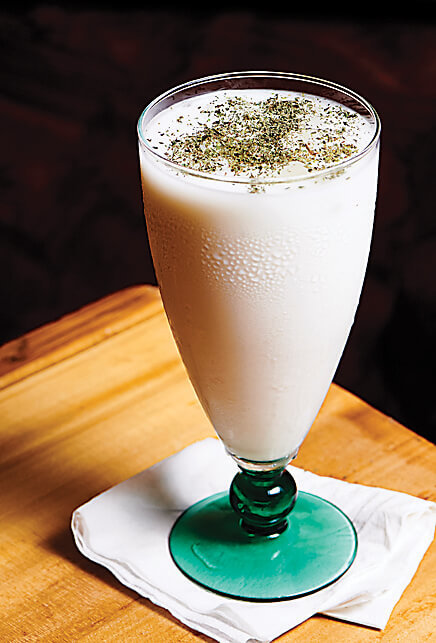 These days, the best part of my job-aside from picking the best crab cakes or eating the occasional Berger Cookie-is sampling the diversity of cuisines that come from around the globe but have taken root right here in Baltimore. I've dined on spongy sea urchin from Japan-and equally spongy injera flatbread from Ethiopia-as well as blood sausage from the Basque region of Spain and beef heart from Peru. Of course, I've also licked Mexican worm salt off the rim of many a margarita. 
Sadly, no one in my family is a big fan of Chinese food, so on Sunday nights, when my culinary muscle memory kicks in, I sometimes dine out alone. And though I still yearn for the old-school Cantonese foods of my youth-the wonton soup, the egg rolls, the egg foo yung-there are so many more options on local menus now.
Baltimore has long been blessed to have its very own Little Italy and Greektown. And, of course, immigrants have helped define American cuisine, from the Havana-born cigar makers who brought the Cuban sandwich to Florida to the Italians who opened the first true Neapolitan pizza parlors in New York City at the turn of the last century. As you'll see on these pages, here-and elsewhere in the United States-there has been an explosion of less explored international cuisine, and it's helping to shape the local food scene and make our city a more delicious place to live. My world feels both bigger and smaller at the same time. I can go everywhere from here, without actually having to go anywhere. And so can you.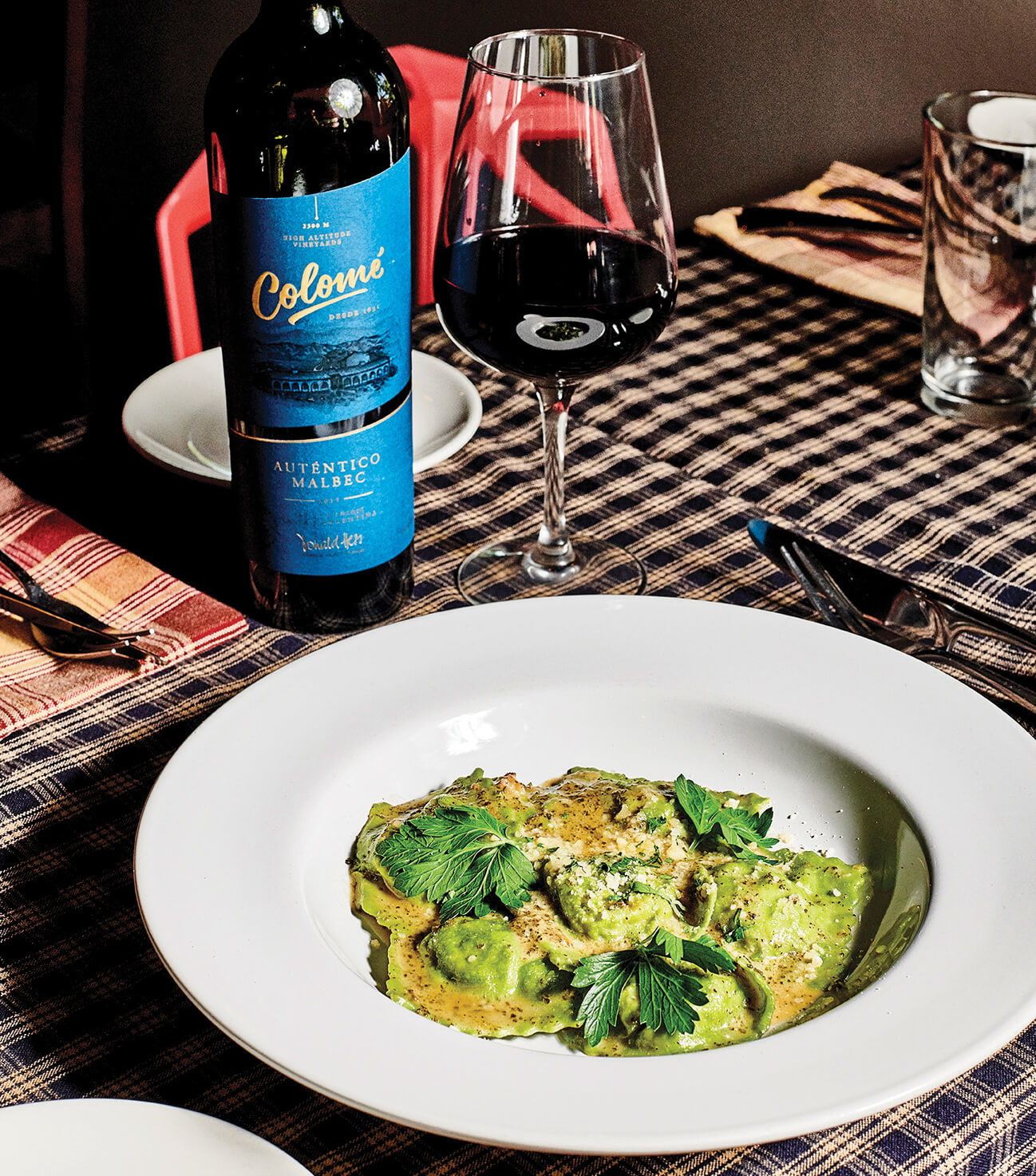 AFGHANISTAN
Helmand Kabobi
Broadway East

/

855 N. Wolfe St.

Helmand Kabobi is the little, more casual, sister to The Helmand in Mount Vernon. When it comes to running restaurants, the Karzais, who own both properties, have not lost their touch with this spinoff spot near the culinary no man's land of Johns Hopkins' medical campus. And while the dining room is more modern than its Mount Vernon counterpart, Helmand Kabobi's menu maintains many of the signature dishes—the baked pumpkin, the aushak dumpling–that have made the original Helmand a dining destination for decades. Kabobi also offers some new, worthwhile discoveries, including a long list of aromatic bowls, brimming with herb-rubbed meats, grilled vegetables, and spiced rice, scented with cinnamon and cumin. Also try: Maiwand Kabob.
ARGENTINA
La Barrita
Butchers Hill

/

32 N. Chester St.

On the June night we visited this raved-about newcomer, the Argentine national soccer team was in action, and many of the servers sported the team's jersey. That is the level of devotion that owner Sebastian Cardona feels toward his native country-and its cuisine. He's done it proud. Try not to fill up on the warm bread and garlicky chimichurri before your meal. (We failed.) Because appetizers like the polenta, spongy on the inside and crispy on the outside and served with a wild mushroom cream sauce, are perfectly prepared. Entrees are divided into pastas and meats, and both our ricotta gnocchi with eggplant and our ribeye were memorable. We left before the game ended, but regardless of how it turned out, we considered ourselves winners. Also try: Bar Vasquez.
GLOBAL GLOSSARY | Saffron is used in Indian and Spanish cuisine. It imparts a hint of sweetness and is the world's most expensive spice.
CHINA
Grace Garden
Odenton

/

1690 Annapolis Rd., Odenton

Over a decade ago, Grace Garden was outed by diligent diners as a source of authentic, high-quality Szechuan- and Hunan-style cooking. The initial acclaim has long subsided, but thankfully the cuisine coming out of this nondescript roadside shop still amazes. While American-style Chinese takeout is offered, the traditional menu is what impresses. Flagship extravagances such as tea-smoked duck and steamed whole fish with rice powder atop crispy edible bones are surefire dazzlers, but workhorses like chili pepper chicken (get the "dry" style) inundate the senses with crackly skin-on chunks, chewy slices of fried garlic, smoky wok-fired peppers, and tingly Sichuan peppercorns. Meanwhile, the flavorful Taiwanese-style fish is a lesson in umami delivery-cubes of tender fried filets, salty ground pork, and slippery wood-ear mushrooms melded with cilantro and slow-burn to form such an intense mouthful that it necessitates a helping of rice between bites. Also try: Asian Court, Kung Fu 12 Szechuan.
ECUADOR
La Taverna Ecuatoriana
Highlandtown

/

300 Oldham St.

Language can be a barrier for non-Spanish speakers at this modest corner Ecuadorian restaurant in, of all places, the Greek food mecca of Highlandtown. The authentic delights that emerge from the kitchen are more than worth the effort. A heaping portion of fried rice with plentiful plump shrimp comes topped with sinfully sweet fried plantains, and one order can easily make for three meals. A plate of white rice with grilled chicken patties (beef, fish, or ribs are other options) is also enhanced by terrific refried beans. Here, the food speaks for itself.
Sonny Side of Life
Sonny Lee has been serving Chinese food for 35 years, and he's not about to retire. 
By Lauren Cohen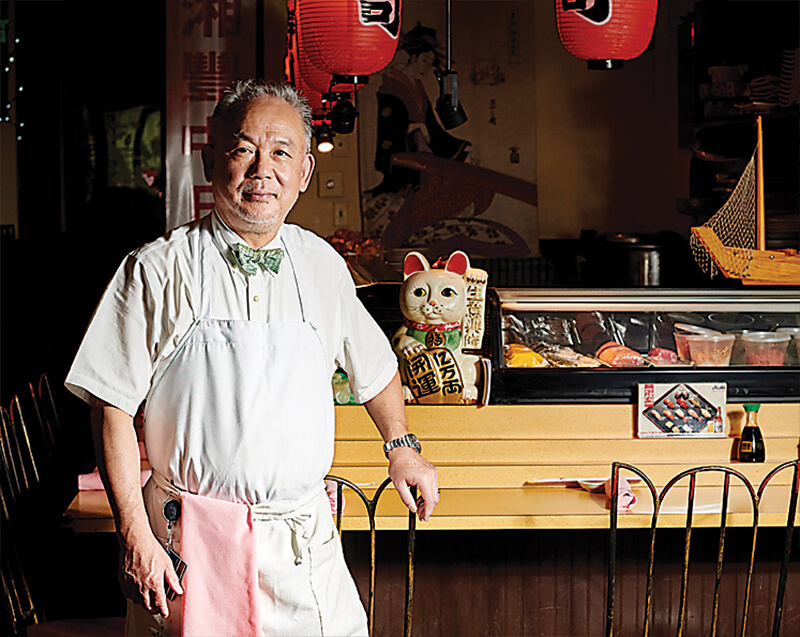 Pop into Sonny Lee's Hunan Taste in Reisterstown on any given night, and you're likely to see the restaurant's namesake owner making his rounds, stopping by each of the white-linen tables to make sure the regulars are satisfied with their platters of Kung Pao shrimp and moo goo gai pan. Wearing a long white apron, the white-haired owner greets customers, refills bowls of crispy wonton noodles, and—most notably—wheels out the cart carrying the signature crispy Peking Duck, which he carves tableside. "Everybody comes from all over the place to try it," Lee says. 
The Shanghai-born chef, who was raised in Hong Kong, brought his recipes to Baltimore in 1981 when one of his relatives opened a restaurant in the area. Lee later debuted a spot of his own in Randallstown but moved back to Hong Kong to be with family in 1989. When he returned to open Sonny Lee's in 2002, his one-time customers welcomed him back with open arms. "All the people from Randallstown came back," he says. Though he was able to maintain his customer base, Lee has had to tweak techniques. "You can't be too Americanized, but you have to change according to local people's tastes," he says. "I have customers who say they've been to China, and after they try the authentic Chinese food, they don't like it because it's too spicy."
Still, he prides himself on traditional flavors and seasonal sauces made in house daily. When asked why Chinese food remains popular, he notes the healthy ingredients. "The number-one foods that will help you to live longer are found around Asia," he says. His career has also enjoyed longevity. Though he hasn't taken a vacation in 35 years, Lee isn't retiring. He's enjoyed getting to know generations of customers who have continued to make Sonny Lee's a dining destination. "It's very special," he says. "That's my luck."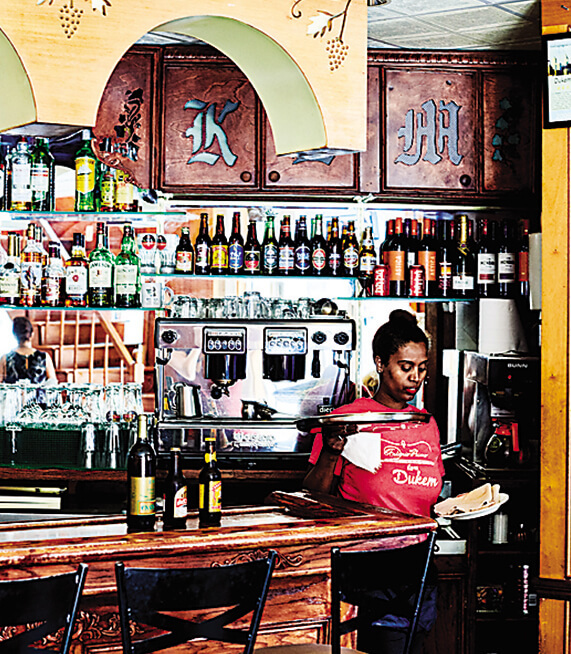 ETHIOPIA
Dukem
Mount Vernon

/

1100 Maryland Ave.

If you've never tried Ethiopian food, the servers at Dukem, the 14-year-old offshoot of its still-popular Washington, D.C., parent eatery, immediately put you at ease. No utensils are used, as the food is eaten by hand. The No. 6 Combo is a perfect entry point (and plenty for two people to share). It comes with a variety of staples, like beef tibs, wonderfully spicy chicken stew, lentils, chickpeas, homemade cheese, and more. It's served with injera, a spongy sourdough flatbread that diners rip apart and use as a vessel for the meats and vegetables. The experience is quite social and makes for a deliciously satisfying evening. Also try: Ebenezer Ethiopian Restaurant, Tabor Ethiopian Restaurant.
INDIA
Akbar Restaurant
Mount Vernon

/

823 N. Charles St.

After more than a quarter century in business, this subterranean Indian restaurant is starting to show its age. Outside, the menu posted at the top of the steps that lead down to the dining room looks like it's survived a hurricane. But inside, the familiar charm of the brick and stone walls, white tablecloths, seasoned servers, and, most importantly, high-quality cuisine takes over. "A Special Akbar Dinner" is an encompassing option; the feast comes with a vegetable samosa, tandoori chicken, chicken tikka, rogan josh, daal, onion kulcha, and pullau–pilaf–rice. We asked that our goa fish, prepared with ground coconut, be done extra spicy, and it emerged plenty hot but not overwhelmingly so–the kind of execution only an experienced kitchen can pull off. Also try: Café Spice, Indigma, Ambassador Dining Room.
GLOBAL GLOSSARY | Quinoa is trending, but it has been used in the Andean region for thousands of years and was a staple of Incan culture.
IRAN
Villagio Café
Stoneleigh

/

6805 York Rd.

Ever since Iranian owner Foad Borhani served his first baskets of oven-baked pita at this Stoneleigh staple in 2013, diners have been making a point to come back for more. The menu lists authentic Persian delicacies that make use of native ingredients such as fruits, nuts, mint, and dried lime. Unique spice blends are most apparent in the restaurant's signature kebab platters piled with hearty meats (options include charbroiled chicken, sauteed beef tenders, and marinated filet mignon), grilled tomatoes, a green salad, and a generous helping of brown rice that yields a sweet-and-spicy sensation thanks to the saffron and garlic. Aside from the entrees, there are other treasures to savor–including pistachio-infused Persian ice cream and some of the best stuffed grape leaves we've ever had. Also try: Orchard Market.
JAMAICA
Sweet Home Jamaica
Brooklyn

/

3612 S. Hanover St.

Ubiquitous Jamaican preparations, as well as Indo-Caribbean and even Chinese dishes, are all treated with care and plated up with efficiency at this busy South Baltimore shop, which sports a live music stage in its surprisingly spacious interior. The thwacking of the chef's cleaver is as regular as a clock's tick, signaling that the jerk chicken–an elegant balance of smoke, spice, and herbs–is being prepared. Hearty, perfumed, curry-sauced goat or chicken, and various patties (empanada-like pastries) are classic favorites, but what makes SHJ's menu special are the numerous seafood options, from stewed tilapia to grilled lobster, as well as the roti (Indian-style flatbread with various fillings), vegetarian dishes, and even breakfast items like ackee (savory egg-like fruit) and callaloo (amaranth greens).
GLOBAL GLOSSARY | Bammy is a traditional Jamaican flatbread and is descended from the Arawaks, Jamaica's original inhabitants.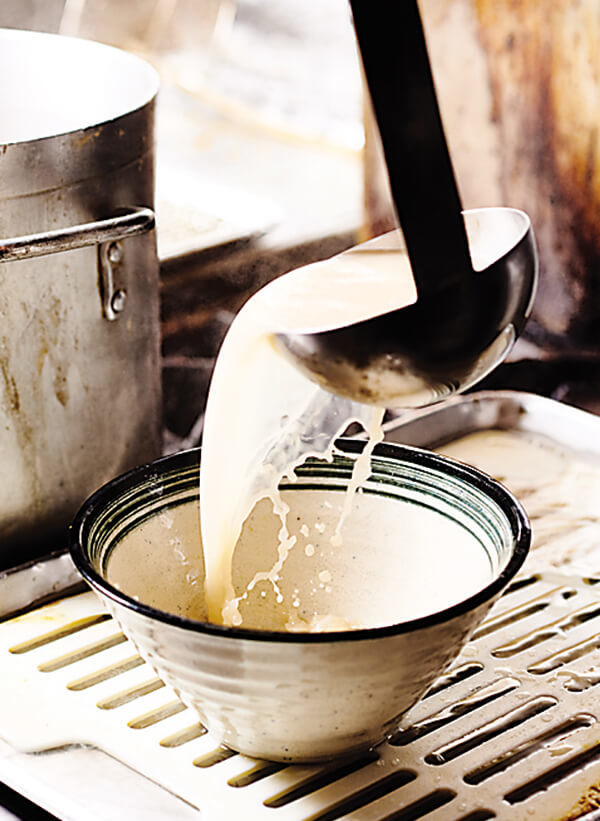 JAPAN
Kippo Ramen
Fells Point

/

606 S. Broadway.

For years now, ramen has been having something of a moment, nearly reaching celebrity status with novel versions that free the Japanese soup bowls from their Cup Noodles reputation. Though a growing number of noodle bars have popped up in Baltimore, none do it better than this tiny Broadway spot. The menu, like the space, is simple–pick your broth, your protein, add all the extras, with few if any gimmicks along the way–but the complex taste is anything but. These soul-satisfying broths are packed with bold flavors like curry, red miso, and gyofun fish powder. First-timers should consider the classic shoyu. Returning customers should indulge in the black tonkotsu, where the bright richness of black garlic oil shines through the savory pork broth. If you're not in a slurping mood, the sushi, flash-fried chicken karaage, and matcha ice cream sandwiches are all hits, too. Also try: PekoPeko Ramen, Mi & Yu Noodle Bar.
KOREA
Honey Pig
Ellicott City

/

10045 Baltimore National Pike

Located along a stretch of Route 40 that has been christened "Korean Way," a visit to Honey Pig is as authentic as it gets if you're craving Korean barbecue (though if you don't want to take our word for it, feel free to fly to their Taipei, Taiwan, location). For starters, there's a menu with offerings that cross into Bourdain territory–large and small intestine, tripe–but also plenty of fare for the less adventurous, such as an exemplary bulgogi (marinated beef), kalbi (short ribs), and pork belly. All meats are cooked tableside on a grill and accompanied by complimentary, and complementary, side dishes known as banchan, including strands of pickled radishes, diced pickled potatoes, and kimchi. There's also bubble tea, TVs tuned to K-pop, and a boisterous crowd that keeps coming until the doors close at 4 a.m. (every night but Sunday). Need a second opinion? In 2019, Honey Pig was voted the Maryland Restaurant Association's Favorite International Restaurant. Also try: Nam Kang, Shin Chon.
Not Far from Home
You might think that exotic ingredients are needed to make global cuisine from the comfort of your own kitchen. But truth be told, you likely have what you need with a quick inventory check inside your own pantry.
By Henry Hong
---
Rice
A no-brainer must-have as the staple food for the majority of humans on the planet. The important consideration is grain length—short grain (AKA sushi rice) is starchy and sticks together, and is used for East Asian cooking; medium grain is less sticky and is probably the most versatile, suitable for Italian, Spanish, Southeast Asian, Latin American, Cajun/Creole, Eastern European, and even Middle Eastern recipes; long grain would include varieties such as basmati and jasmine, used in Indian and Southeast Asian recipes. Confusingly, many short and medium rice types are classified interchangeably.
Dried Hot Peppers
It's hard to grasp that the chili pepper is a New World crop, and that all of the iconic incendiary dishes from, say, Thailand, India, and Korea simply did not exist prior to the establishment of global trade across the Atlantic. Dried peppers keep forever, and variety is the key. Latin American dishes can call for several different types, but mild, smoky, and complex ancho is a good utility pepper. Also, in the Latin store or section are the smaller and hotter "chile japones" which are good for adding heat to Asian preparations.
Peanut Butter
Probably most often seen as the base for Thai satay dipping sauce, but also great for seasoning cold noodle dishes, and acts as the mellowing soup base for balancing out the mega-spicy vegetable stews from West Africa, especially Senegal. Back to noodles though, peanut butter has also experienced a brief trend as a condiment for ramen, as a broth enricher. Not so sure about that one.
Cinnamon
The key component of Snickerdoodles and apple sauce, yes. But this dried tree bark also forms the aromatic foundation of Mexican mole, pho broth, curries from India and Japan alike, Persian breakfast porridge, Chinese char-siu pork, and Moroccan tagine, and sujeonggwa, a Korean dessert beverage made from persimmons. Cinnamon sticks keep their potency far longer than ground, and ground cinnamon can sometimes be bulked up with fillers like ground nuts shells and husks.
Soy Sauce
As flavor base it is indispensable for adding a rounded saltiness to soups, as well as high-heat fast-cook applications where salt grains may not distribute as evenly and pervasively as a liquid. Outside of its ubiquity in Asian cuisine, it's a go-to ace in the hole for adding savory depth to everything from beef bourgignon to goulash and is standard in carne asada. Protip: Generally, and maybe counterintuitively, darker soy sauces tend to be less salty. For dipping purposes soy sauce can be cut with vinegar and/or water to tone down intensity, unlike how it is often served with sushi for example.
Fish Sauce
The Southeast Asian analog to soy sauce and containing a far higher concentration of glutamates that are responsible for umami. Liquid extracted from fermenting fish may sound somewhat intimidating but is probably the most ancient and pervasive of all seasoning sauces. Greek and Roman cooks called it "garum", whose modern incarnations include Worcestershire sauce and early versions of ketchup. It is now most often associated with the relatively pure versions from Vietnam (nuoc nam) and Thailand (nam pla), and can be made from simply fish and salt, although some lesser brands may add monosodium glutamate (now thoroughly debunked as an allergen, by the way) as a flavor enhancer. Saltiness and fishiness vary greatly, but this heady combination has no real substitute in dishes like pad Thai and larb gai. But any trace of fishy aroma will generally disappear when fish sauce is judiciously (secretly?) added anywhere background savoriness is desired.
Coconut Milk
Essential for Southeast Asian soups, Indian and East African curries, and Jamaican beans and rice, coconut milk is pressed from grated coconut flesh and is opaque due to suspended fats. Coconut water however is the clear liquid found inside of a coconut and is not interchangeable with coconut milk for cooking purposes. Coconut milk is a commonly used ingredient in Filipino, Brazilian, and Polynesian cuisine. Protip: Be sure to shake the can before opening, as the fat solids often separate out of emulsion.
Garlic
We're talking about fresh garlic here, and while one would be hard-pressed to list any culture that does not use garlic extensively in their cooking I have yet to find any other than Koreans that consume plain raw garlic as a condiment. Just saying. Kept in a very dark place garlic bulbs can be store for a year or more, but vacuum-packed peeled cloves are also a very practical way to keep some on hand at all times. And garlic powder has its uses as well (notably in Filipino garlic rice), it has a very distinct effect on foods than does fresh.
Limes
A critical final touch to tacos de pescado in Baja California in Mexico, the acid component in Ecuadorean ceviche, and as a garnish for Vietnamese pho, having some limes around go a long way to adding a quick next-level flourish to any dish that might benefit from a bit of biting acidic brightness and floral, vegetal scent that distinguishes limes from other citrus fruits. Protip: Warm citrus fruits yield more juice. If juicing, heat for a few seconds in the microwave first, if serving as a garnish cut into wedges while cold and allow them to warm with their accompanying dishes for a bit before serving.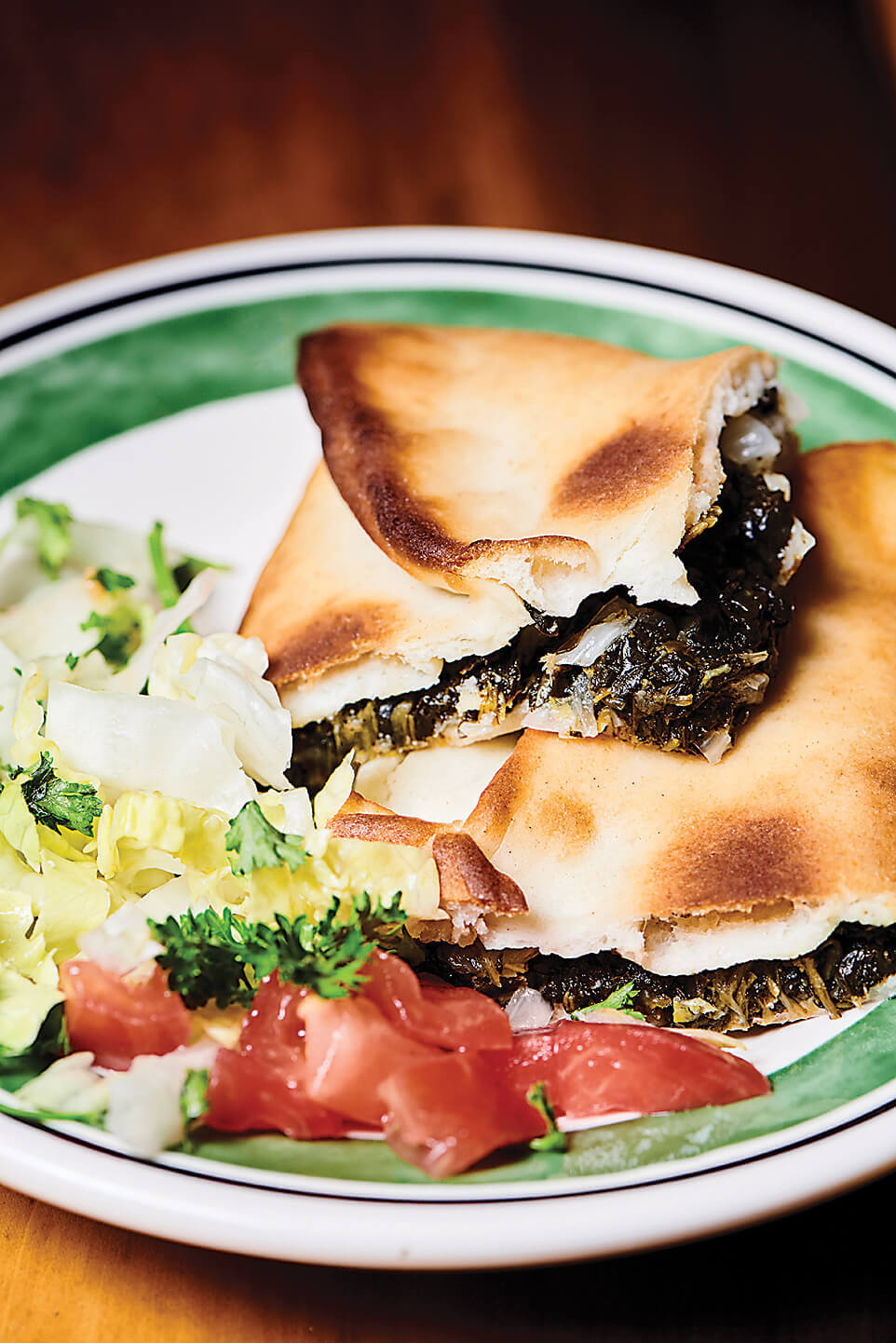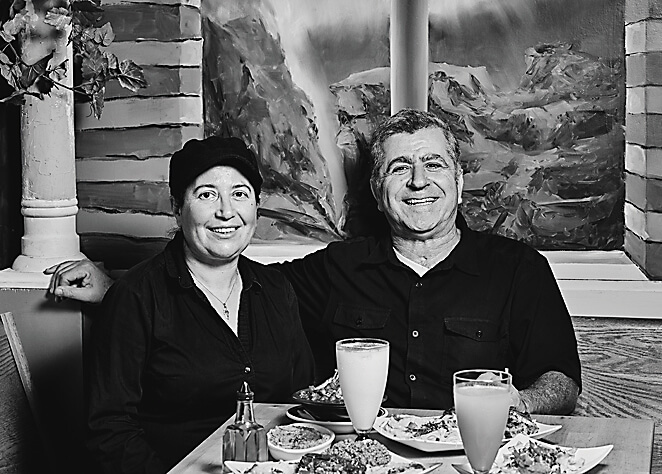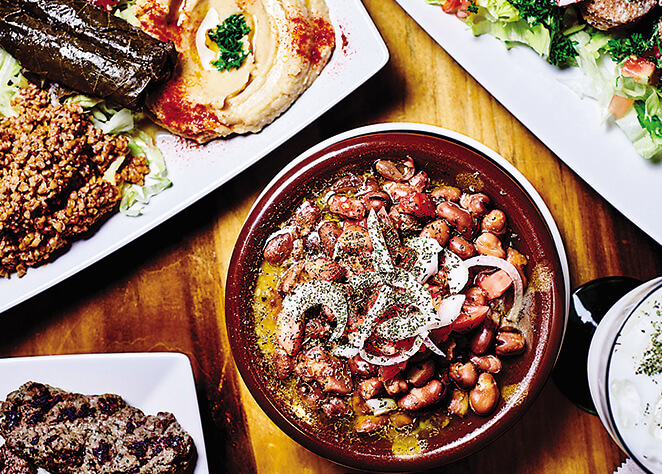 LEBANON
Byblos
Federal Hill

/

1033 Light St.

A family feel permeates this charming Fed Hill Lebanese BYOB restaurant from the moment you walk in. Co-owner Sami Tabet's oil paintings hang proudly on the wall. His wife, Hala, heads the kitchen. On the night we visited, their son was our server. Start with an order of stuffed grape leaves, which are filled with tomatoes, chickpeas, and unique spices that differentiate them from the Greek variety. Familiar Middle Eastern staples such as falafel and shawarma dot the smallish menu, which also includes the delectable sheikh el-mehsheh combo–two layers of eggplant stuffed with beef and onions, served over rice. It's made with the kind of love and care that only Mom can dish out. Also try: Lebanese Taverna.
MEXICO
Cocina Luchadoras
Fells Point

/

253 S. Broadway

It's not easy being a young taqueria in a neighborhood filled with so many other salsa-slinging spots that have been around–and adored–for decades. But this colorful corner eatery is the real deal, and for that, it has seamlessly found a home in Upper Fells Point. Part of the appeal is its fun and festive approach to Mexican cuisine, from a bright interior design and chalkboard menu to Instagrammable and outstanding tacos and tortas. Also come for the massive blue-corn quesadilla, served on homemade tortillas with a choice of savory protein (though we dig the veggie option with cactus, mushrooms, and poblano peppers). But always stay for a chat with affable owner Rosalyn Vera, who makes every customer feel like an old friend. Also try: Tortilleria Sinaloa, Cinco De Mayo II, Clavel.
GLOBAL GLOSSARY | Momo is a type of dumpling from South Asia. It is native to Tibet, Nepal, and Northern India.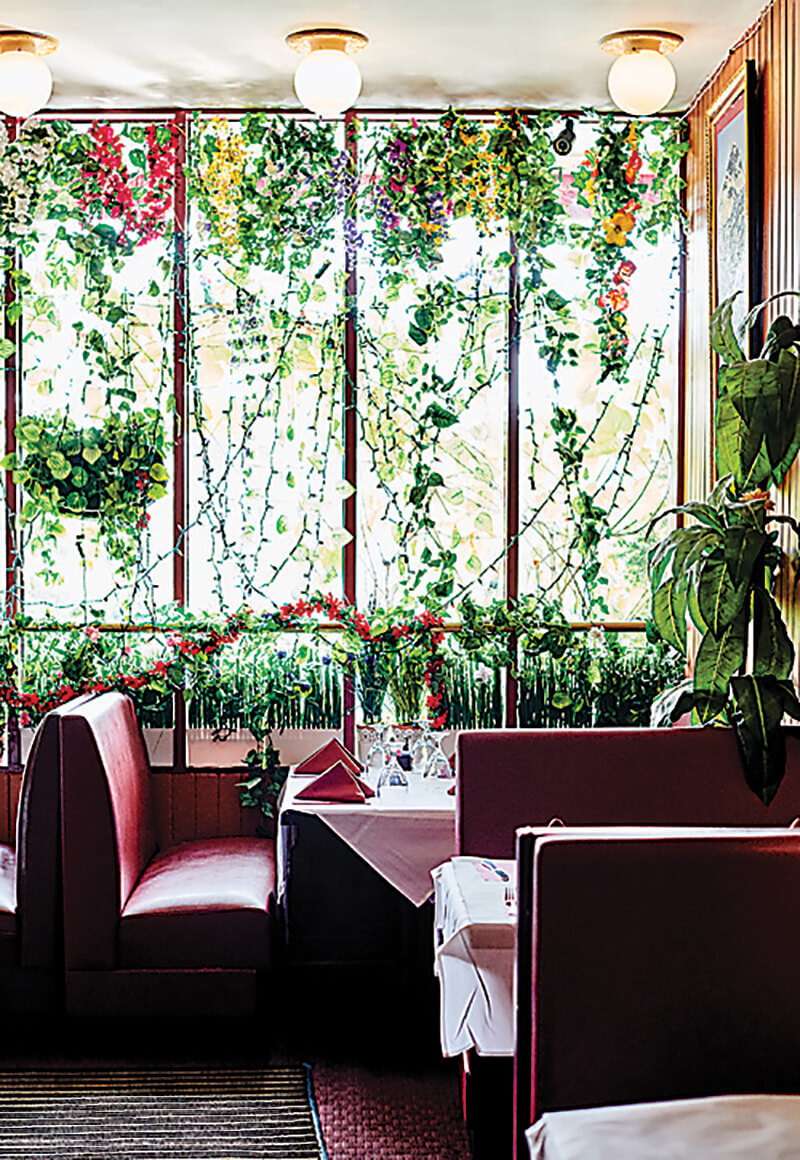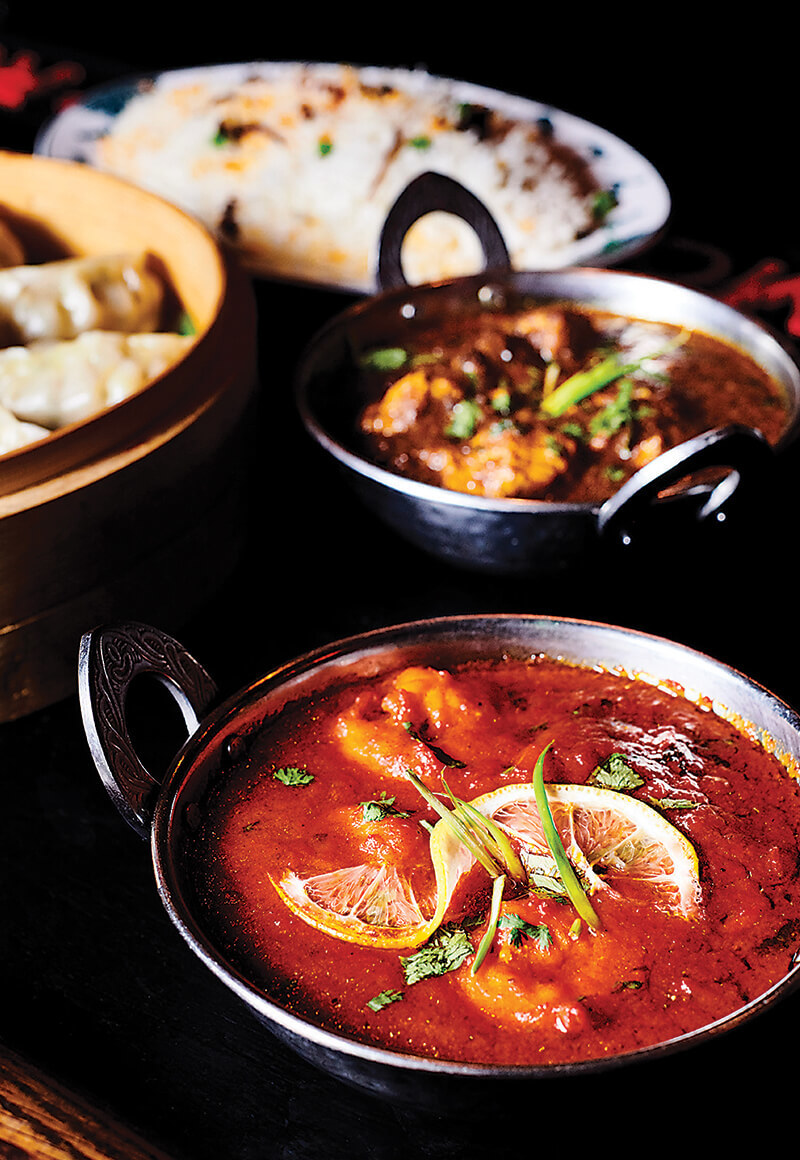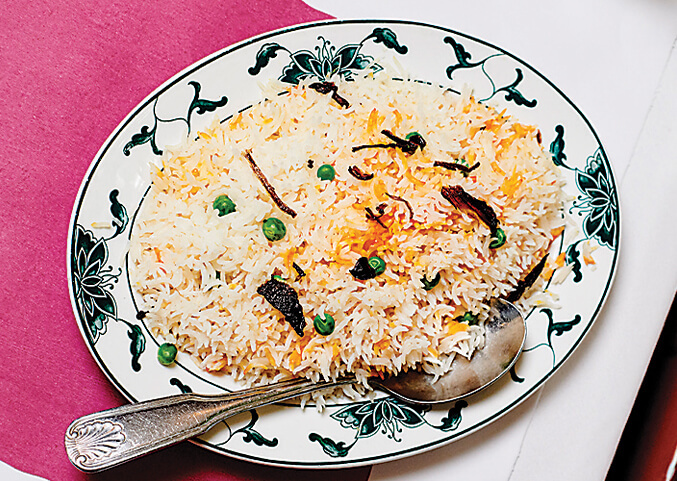 NEPAL
Nepal House
Mount Vernon

/

920 N. Charles St.

Make your way past the brass Buddha statues, the poster-sized photos of Kathmandu, and through the air fragrant with coriander and cumin, and you might do a double-take. You're in Mount Vernon, not the Himalayas. One dining companion who'd visited Nepal squealed with delight when she saw dumpling-like momos on the menu. They arrive eight to an order, steamed and stuffed with vegetables and paired with a spicy tomato sauce for dipping. She was equally eager to try the dal bhat–the country's national dish. It's served on a metal platter with the likes of rice, chicken curry, lentils, saag (spinach), and wild black-pepper pickles. If you're lucky, owner Prem Raja Mahat, who is something of a legend back in his homeland for his folk singing, will be on hand. If not, his CDs are for sale at the front of house. Also try: Himalayan House.
PERU
Chicken Rico
Highlandtown

/

3728 Eastern Ave.

Long before they had their fancy sprawling sister digs in the Inner Harbor (now rebranded as a hipper Poyoteca), there was Chicken Rico on Eastern Avenue–the no-frills Peruvian go-to for in-the-know foodies and quite possibly the best chicken in the city. A loyally loved favorite, this Highlandtown hole-in-the-wall hawks whole, half, and quarter birds, rubbed with a half-century-old secret blend of herbs and spices and slow cooked on a spit in their own juices every day. You can smell the sweet, smoky meat from the street, and inside, the no-fuss line moves quickly for hungry patrons in search of a succulent supper. We recommend the whole chicken with plantains and fried rice (aka Family Special #1)–finger-lickin' good doesn't scratch the surface. Also try: Panka's Peruvian.
GLOBAL PANTRY
Illustrations by Danielle Dernoga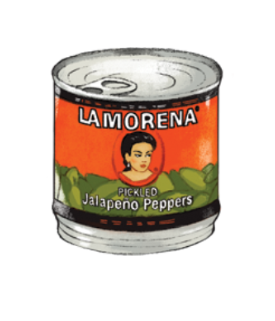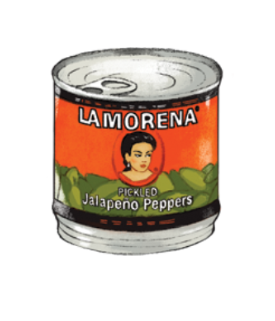 Pickled Jalapeño Peppers (Mexico): Whether you use these as a topping for your tacos or add them to a bowl of beef chili, these peppers can add a hint of across-the-border tang and heat. Available at Cinco de Mayo Dos in Fells Point.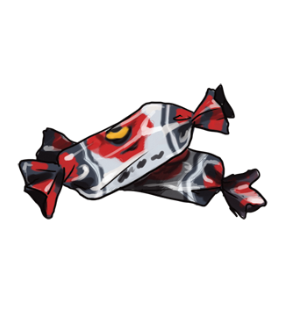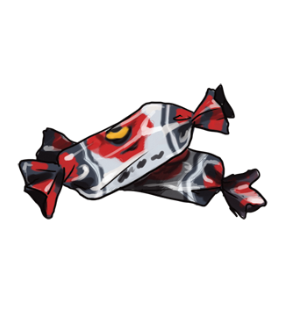 Chocolate-glazed praline (Ukraine): With its pretty poppy wrapper, this treat is sure to sate any sweet tooth with its rich dark chocolate outside and crunchy inside. Available at Euro Deli in Owings Mills.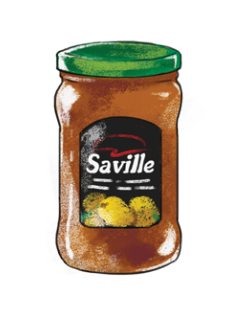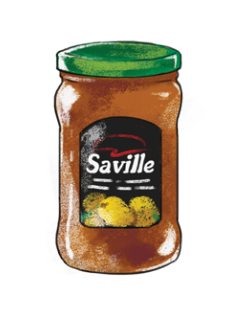 Quince Preserve (Azerbaijan): Inedible in its raw state, this fruit has a taste that's reminiscent of apples once it's cooked. Serve with mild cheese or spread on toast. Available at Euro Deli in Owings Mills.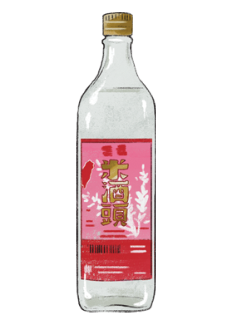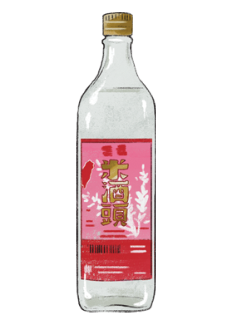 Cooking Michiu Tou (Taiwan): This aromatic rice wine is a distilled spirit that's 42 proof. Use this to boost flavor in stir fries and seafood. Add at the end of the cooking process so it doesn't burn off. Available at H Mart in Catonsville.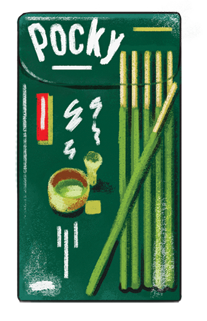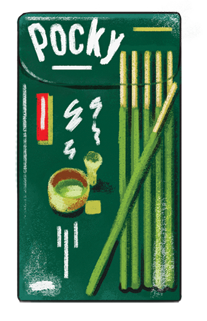 Pocky Chocolate (Japan): "Share happiness!" reads the back of the box of these matcha-dipped Japanese biscuits. Indeed, dipping these in tea, or eating them on their own, fills us with joy. Available at Po Tung Oriental Grocery in Mount Vernon.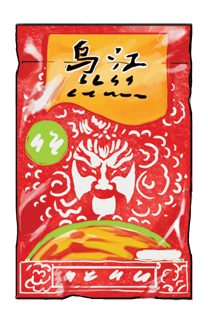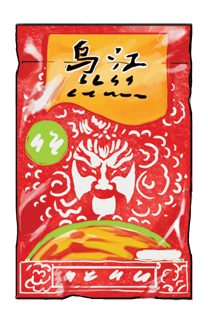 Zha Cai (China): This spicy, salty, and sour pickled mustard plant stem is a traditional vegetable and can be sliced and sautéed into noodle and pork dishes or as a condiment to congee. Its aroma is similar to sauerkraut. Available at Po Tung Oriental Grocery in Mt. Vernon.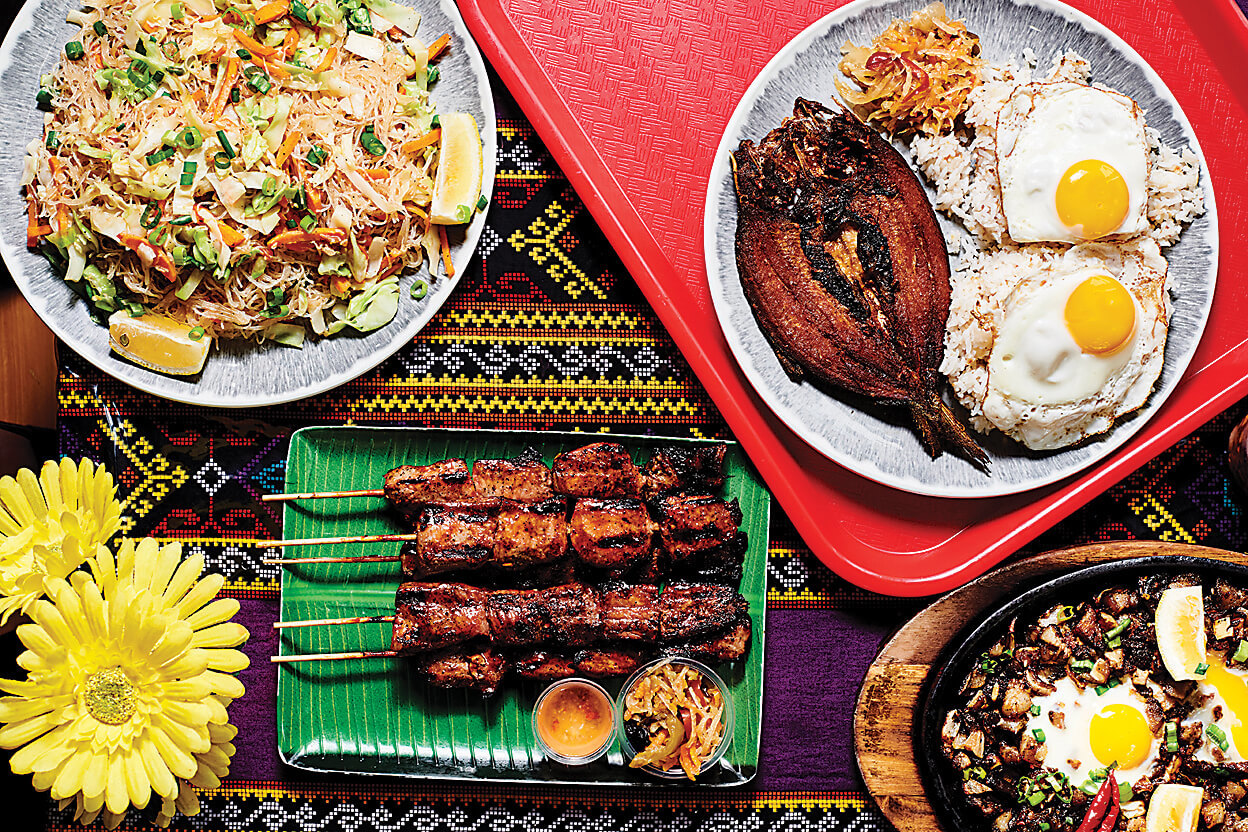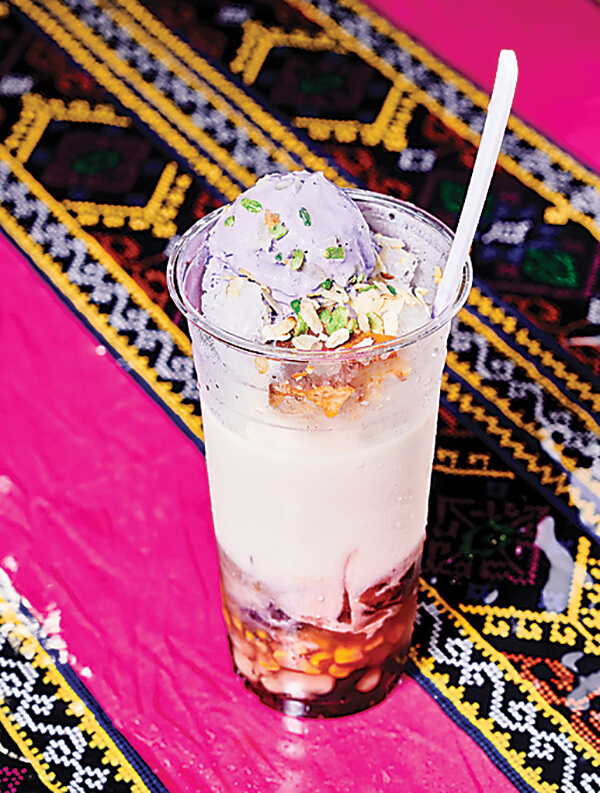 PHILIPPINES
Mama Rosa Grill
Middle River

/

836 Middle River Rd.

Northeast Baltimore County is home to a robust Filipino community, and where expats have landed, restaurants serving their tastes have surely followed. A staple for both quick meals and catering, Mama Rosa has a huge menu that notably includes breakfast and desserts. Staff serves up a rotating selection from the steam table behind the counter, including the classic lechon kawali (crunchy fried chunks of succulent pork belly), exceptionally tender and fluffy pancit bihon (rice noodles with crisp vegetables), as well as off-menu items like tinola (chicken, chayote squash, and pepper leaves in a gingery broth). Most importantly, pork sisig, the dish that many consider a benchmark of Filipino cuisine, is outstanding here–pig ears are fried crisp and chopped with garlic and chilis for a powerful punch. Cool the palate with halo-halo, aka shaved ice with evaporated milk and fruit. Also try: James Fiesta Grill.
One Night in Jong Kak
We visit the Korean barbecue spot when it's in full swing after midnight.
BY MIKE UNGER
PHOTOGRAPHY BY JUSTIN TSUCALAS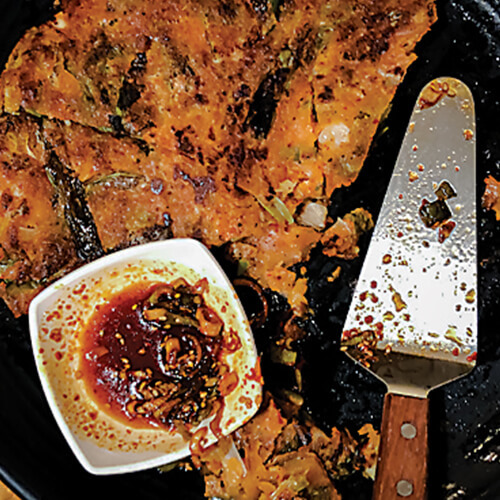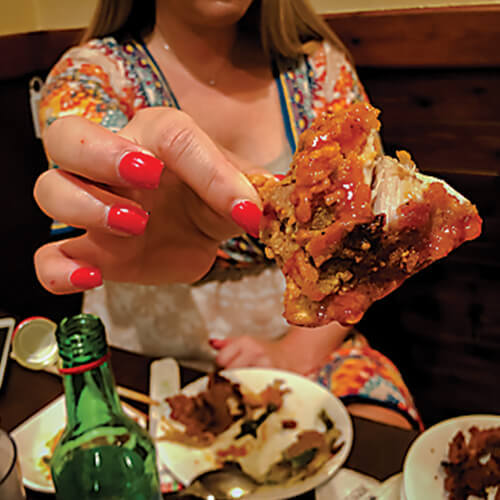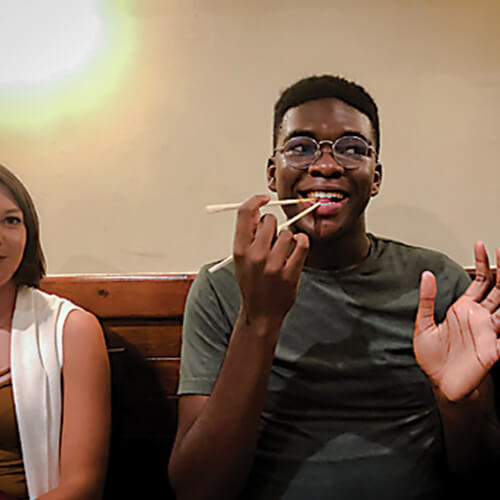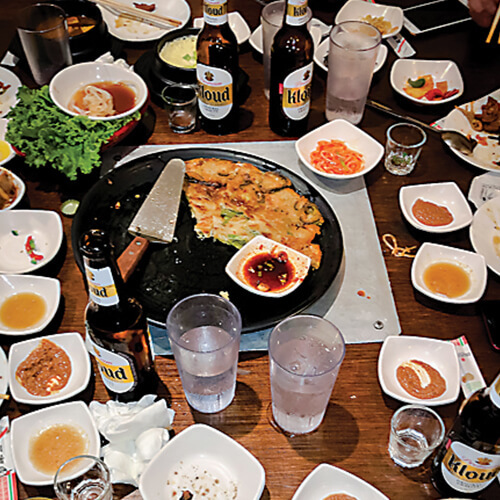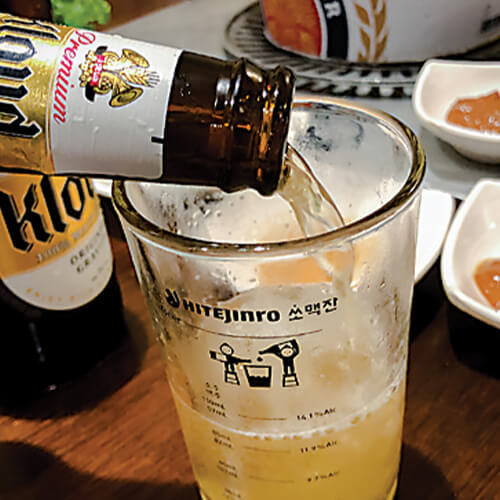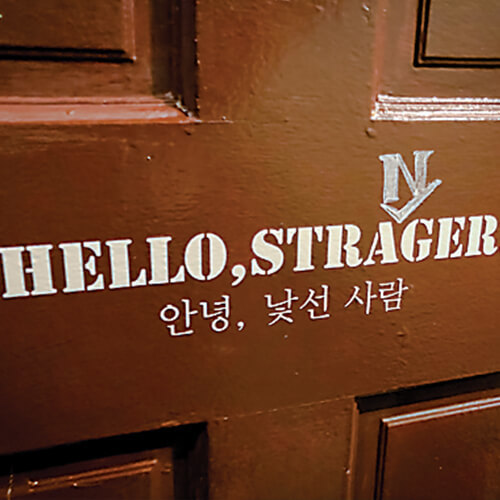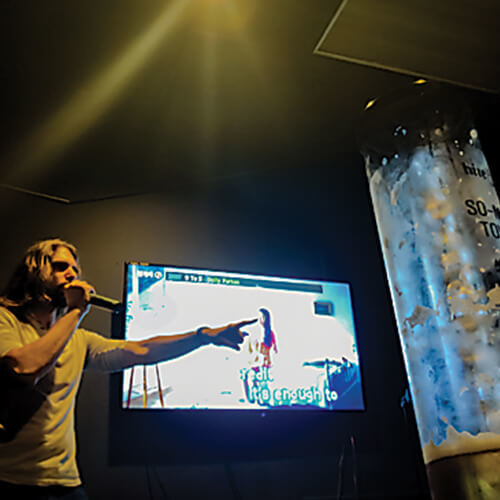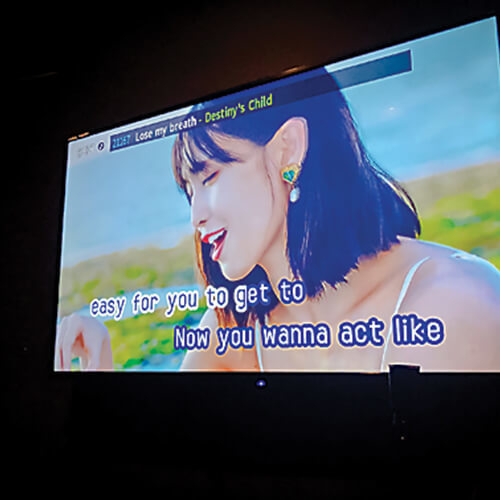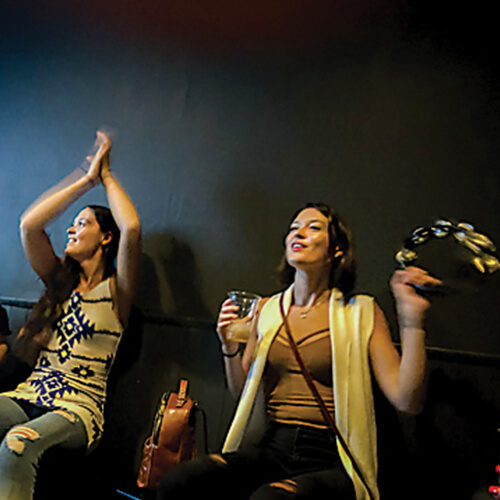 The Saturday night dinner rush was in full force at Jong Kak. Or was it Sunday morning? It was just after midnight when we arrived at this Charles Village Korean restaurant that has been a favorite post-shift haunt for many chefs, servers, and other hospitality industry-types (not to mention well-lubricated bar goers) for years. A meal here can't be rushed.
We started with an order of boiled dumplings, which are made in-house and are among the best we've had in the city. The large menu can feel overwhelming, but the three Jong Kak special combinations include a wide variety of flavors that will satisfy most groups. We went with the No. 1, a colossal communal offering that begins with no less than 11 small dishes of cold vegetables such as kimchi, seaweed, and spicy cucumbers. Some were quite hot, leading us to savor sips of our Hite Extra Colds, a factually named brand of Korean beer.
Just as we were coming up for air, our server brought out a platter of raw meats that she began placing on the grill in the middle of our table. Kalbi (short ribs), bulgogi (marinated beef), spicy chicken, and spicy pork were doused in sauces, expertly tended to tableside by a team of cooks, then flipped onto our plates at the exact moment each piece reached optimum deliciousness. It was a seemingly never-ending parade of protein consumption that left our foreheads sweaty and bellies stuffed.
After dinner, we ascended a staircase, where, behind a door on which "HELLO, STRAGER!" has been amended with an "N" stenciled above the "A" and "G," there sits a bar and suite of private karaoke rooms. The walls in ours were black, save for the white "to-do list" that instructed us to "1. Sing like a singer. 2. Dance like a dancer. 3. Drink like a drinker." We addressed the third commandment first. More bottles of Hite were downed. Hair metal anthems were belted out, as was "Thank God I'm A Country Boy." The lyrics on the video monitor often sped by faster than the pace of the music, leading to some of the most bungled performances in karaoke history, which is saying a lot.
When we finally wandered back downstairs, the lively dining room was still crowded with rapidly sobering people, as well as those whose blood-alcohol levels were trending in the opposite direction. Our night—or was it morning?—was over, but theirs was just beginning.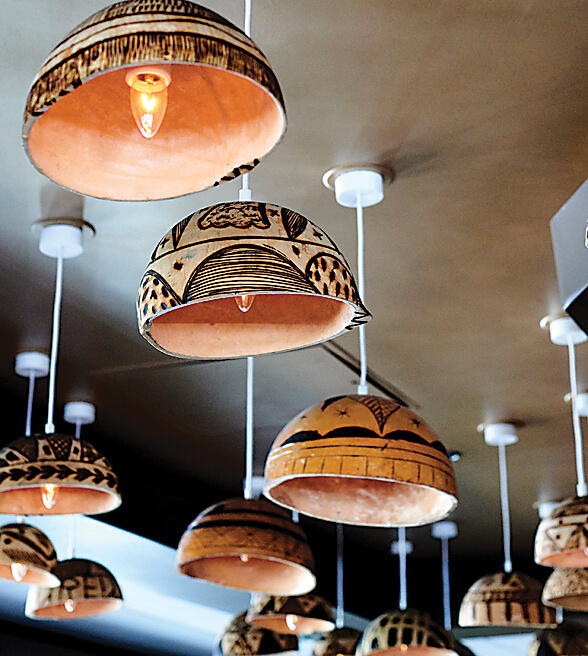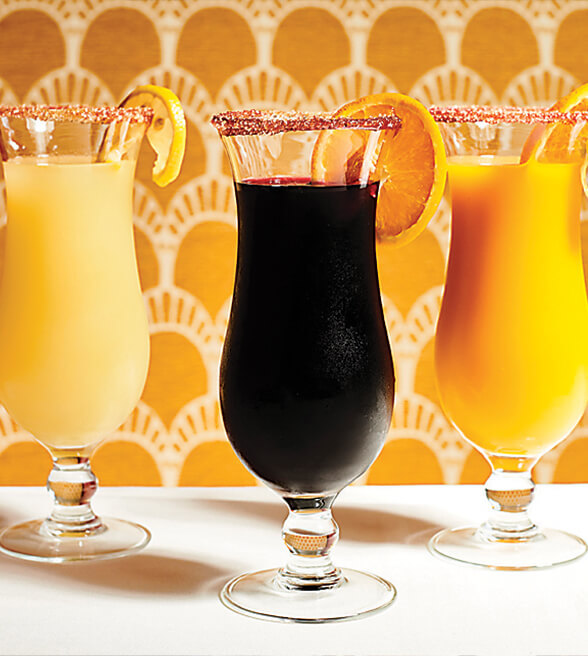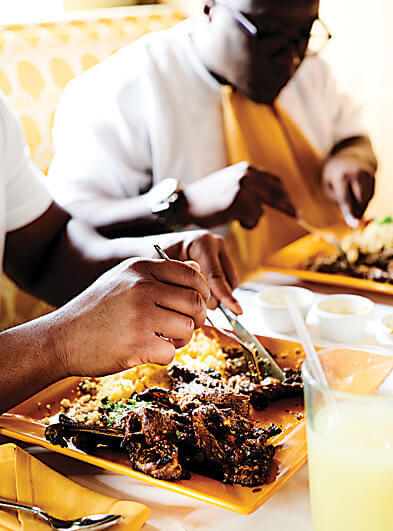 SENEGAL
Nailah's Kitchen
Mid-Govans

/

5722 York Rd.

A visit to Nailah's Kitchen is like a cultural lesson in its West African country (and former French colony). Study the map before entering the elegant dining room with photographs of baobab trees and pirogue fishing boats, a collection of handmade Senegalese spoons, and a wall featuring the green, yellow, and red flag of owner Mohammed Agbodjogbe's native country. Every offering is all about the spices, including the earthy thiebou djeun–the national dish of Senegal–snapper stuffed with garlic, parsley, and dried peppers, then slow-cooked in tomato sauce with eggplant, carrots, cassava root, and cabbage, served with aromatic rice with tamarind and fish sauce. Don't miss the fresh juices, like ginger-pineapple or sorrel-pineapple bissap–they're intoxicating even without the alcohol.
TURKEY
Cazbar
Mount Vernon

/

316 N. Charles St.

Vibrant food photos burst from the menu tablet at this Turkish Mount Vernon restaurant. As you swipe your way through, you can practically smell the appetizers, such as pacanga borek (that's Turkish egg rolls packed with pastrami, peppers, and cheese) and manti, raviolis filled with spiced beef and topped with tangy yogurt and garlic butter sauce. Entrees are just as enticing, particularly the spicy grilled salmon sandwich, rubbed with Turkish spices and served on homemade bread. Of course, we didn't need to see a photo of an Efes, a Turkish pilsner, to know that it's the perfect beer to wash down an always solid meal at Cazbar. Also try: Baba's Mediterranean Kitchen.
VIETNAM
Pho 7 Rich
Nottingham

/

4136 E. Joppa Rd.

Ask 10 people where to get the best pho and you'll likely get 10 different answers. But the pho here is top-notch–fresh noodles, restorative broth, and ample toppings–as is the richly complex bún bò huê, a soup with rice noodles and beef. Delve deeper into the menu for rarities such as bún mang vit (duck soup with rice noodles and bamboo shoots), banh canh, and daily specials that might include lau de, a hot pot meant for large groups with goat meat, lemongrass, rice noodles, and vegetables. And though some dishes may seem exotic, they're really a collection of Vietnamese street foods–well prepared, balanced in flavor and texture, served promptly, and never overwrought. The oft-fetishized báhn mì, for example, is offered humbly as a side dish for $5, simply a solid grab-and-go sandwich with pickled vegetables, cilantro, and meat. And for those who must be in the know, the owner is the youngest of seven siblings, and Rich is his son's name. Also try: Mekong Delta, Pho Pasteur.
The Peruvian Plate
Puerto 511 owners explain why their cuisine is not all about Peruvian chicken.
By Jane Marion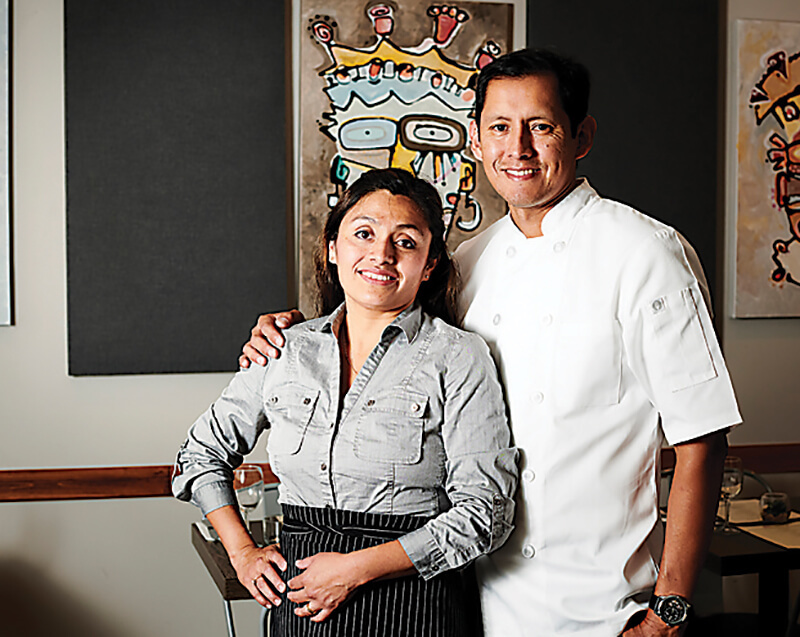 When Peruvian-born chef Jose Victorio Alarcon first opened his tiny Puerto 511 on Clay Street in downtown Baltimore in 2013, many patrons were expecting another chicken shack. Instead, they found a menu of classic, more refined Peruvian dishes such as lomo saltado (stir-fried beef with fried potatoes and white rice) and yuquitas doradas (cassava fritters stuffed with ribeye). Months after opening, it became apparent that Alarcon and his wife, Connie, would need to educate their customers about the nuances of the cuisine. And six years later, they still keep a display of jars filled with dehydrated potatoes, quinoa, and a variety of Peruvian peppers on a ledge of the open kitchen. "When people taste our food, they say, 'Wow, it's so different,'" says Connie. "And I tell them that we have influence from China, Italy, Africa, Spain, and Japan." "Peru is one of the best culinary destinations in the world," adds Alarcon, who studied with Flavio Solórzano, one of Peru's most famous chefs, as a culinary student in Lima. "We are ambassadors for our country."
With a mother who grew up in the Andes and a father who grew up near the ocean, Alarcon's own education included a lesson in the beautiful biodiversity of the South American terrain. "One day, my mother would make potatoes, and Peru has more than 2,000 varieties," says the chef, "and the next day, we would eat the ceviches from the Pacific coast." And while Alarcon set out to study business, it was Connie who convinced him that he should become a chef. "When we were dating, he cooked for me for the first time. He made me arroz con pollo. I said to him, 'You're a great cook—you need to be a cook.'" At Puerto, while the food tends to sell itself, Connie seals the deal. "I tell people, 'Today, you will experience the best Peruvian food,'" she says, "because my husband cooks with his mind, with his memory, and with his heart."