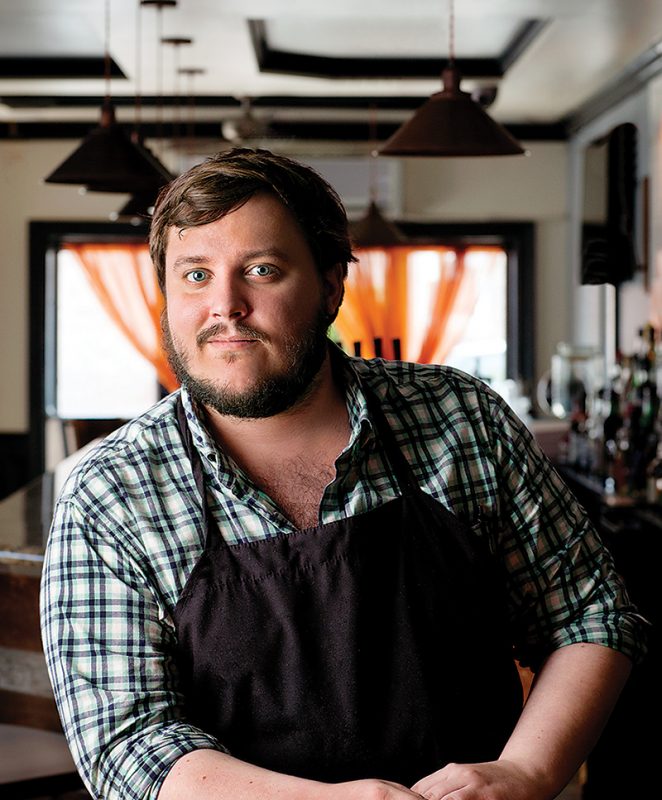 Photography by Jennifer Hughes
As much as Chef Brian Lavin loves Baltimore—and the local food scene that he has been a part of for the past decade—he says it's time for a change.
"I'm ready for something different," says the executive chef of Gnocco in Highlandtown, which will serve its final meal this Saturday, May 11. "I'm still relatively young, and I didn't want to wake up one day and be like, 'Oh man it would have been great to experience a different city.' Exploring different food cultures is something I've always really loved."
In fact, the restaurant itself was inspired by Lavin's study-abroad adventures throughout Spain and Europe with Gnocco's general manager, Sam White. Now, he and the team have made the bittersweet decision to close the spot as he prepares to move to California to be closer to his sister, who is a pastry chef in Beverly Hills.
"Every time I go and visit her, I see what a thriving food scene it is," says Lavin, a Howard County native. "And with all of the produce there, it's kind of like a chef's dream. I just thought it was a good time get a little change of pace."
Lavin and White had been contemplating the future of the restaurant since last summer, when their two-year contract with the owners of the building came to an end. They were presented with the choice of either buying the property themselves, or putting it on the market.
It was around that same time that the restaurant technically changed its name to Gnocchetto, after it was getting confused with another spot of the same moniker in New York City. The new name never really caught on with diners—though the translation of "little dumpling" was certainly fitting.
Given the size of the tiny kitchen at Gnocco, they put the building up for sale and looked around for a larger space. Having formerly worked at local spots Salt and Fork & Wrench, Lavin's skill set included techniques like milling his own flour and making pastas in house, but all of that was tough to execute in a cramped kitchen with only three burners.
"We were really limited in what we could do back there," he says. "We took our time to talk to a lot of people about spaces that were available, and really figure out what we wanted to do."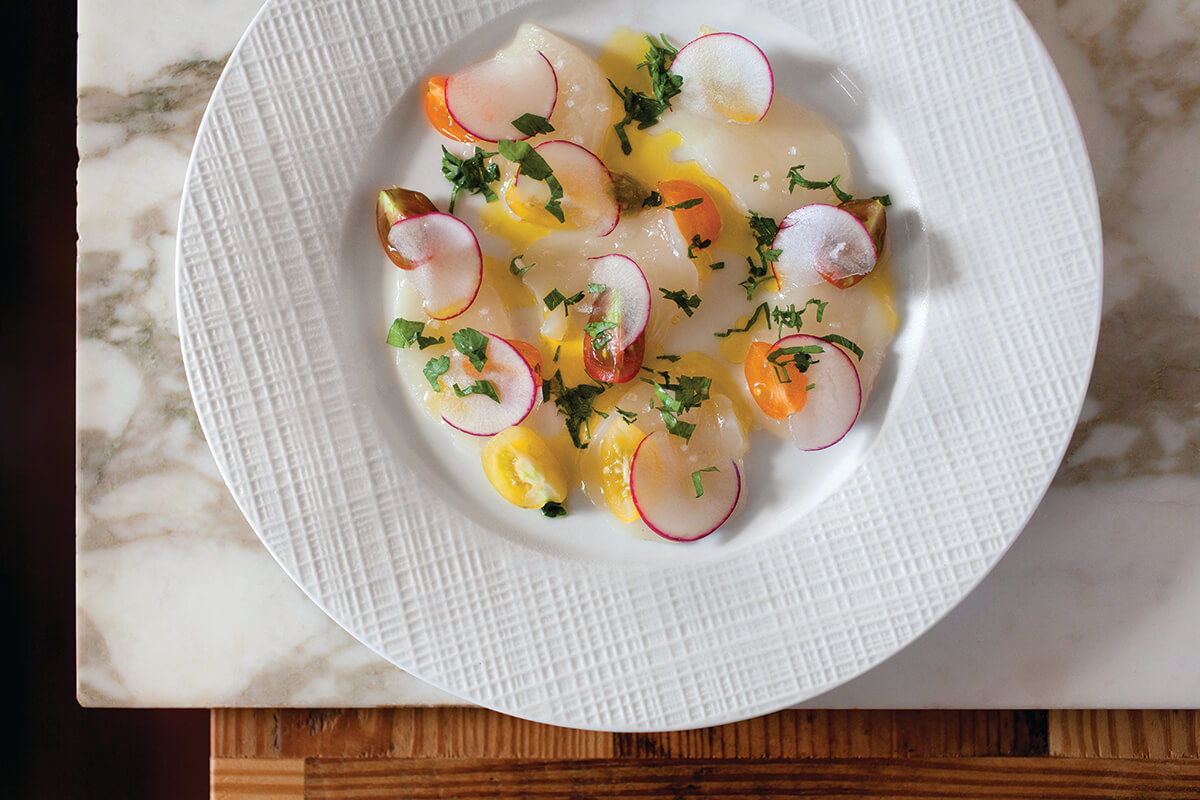 After a number of months, the property is still sitting on the market, so the team has decided that it was the right time for everyone to move forward.
"We have such a tight-knit crew here," Lavin says, mentioning White and veteran server Gilles Mascarell, who came from Arômes and Salt. "We could have tried to keep it open if one of us were to leave, but we were really a team together."
Looking back at Gnocco's three-year run, Lavin mentions memories like the annual Feast of the Seven Fishes dinners and bar collaborations with Highlandtown neighbors Old Line Spirits and Monument City Brewing.
Aside from special events, the restaurant became a neighborhood spot for regulars to indulge in antipasti, comforting pastas, and White's top-notch wine and cocktails—including one of the best Negronis in town.
For his final night of service this week, Lavin is planning to feature favorites off of the opening menu, including the squid ink gnocchi with tomatoes and spicy breadcrumbs, and grilled octopus with romesco sauce.
"Hopefully, everyone will drink all of the prosecco at the end of the night," he says with a laugh. "I'm sure there will be some emotions, but we wanted to end on a nice high note."
There's no word yet on what will become of the space, but Lavin hopes that it would be appealing to another restaurant given all of the growth in Highlandtown. He feels grateful to have called the neighborhood, and Baltimore, home for the past 10 years.
"We're proud of our tiny, little corner restaurant," he says. "I appreciate all of the great opportunities I've had here, and all of the relationships I've developed with the guests. You have people who come in every week and they're kind of like family. I'll miss that."