guinn
Lucky Charm
Since launching its only American brewery. Guinness finds a second home in Baltimore.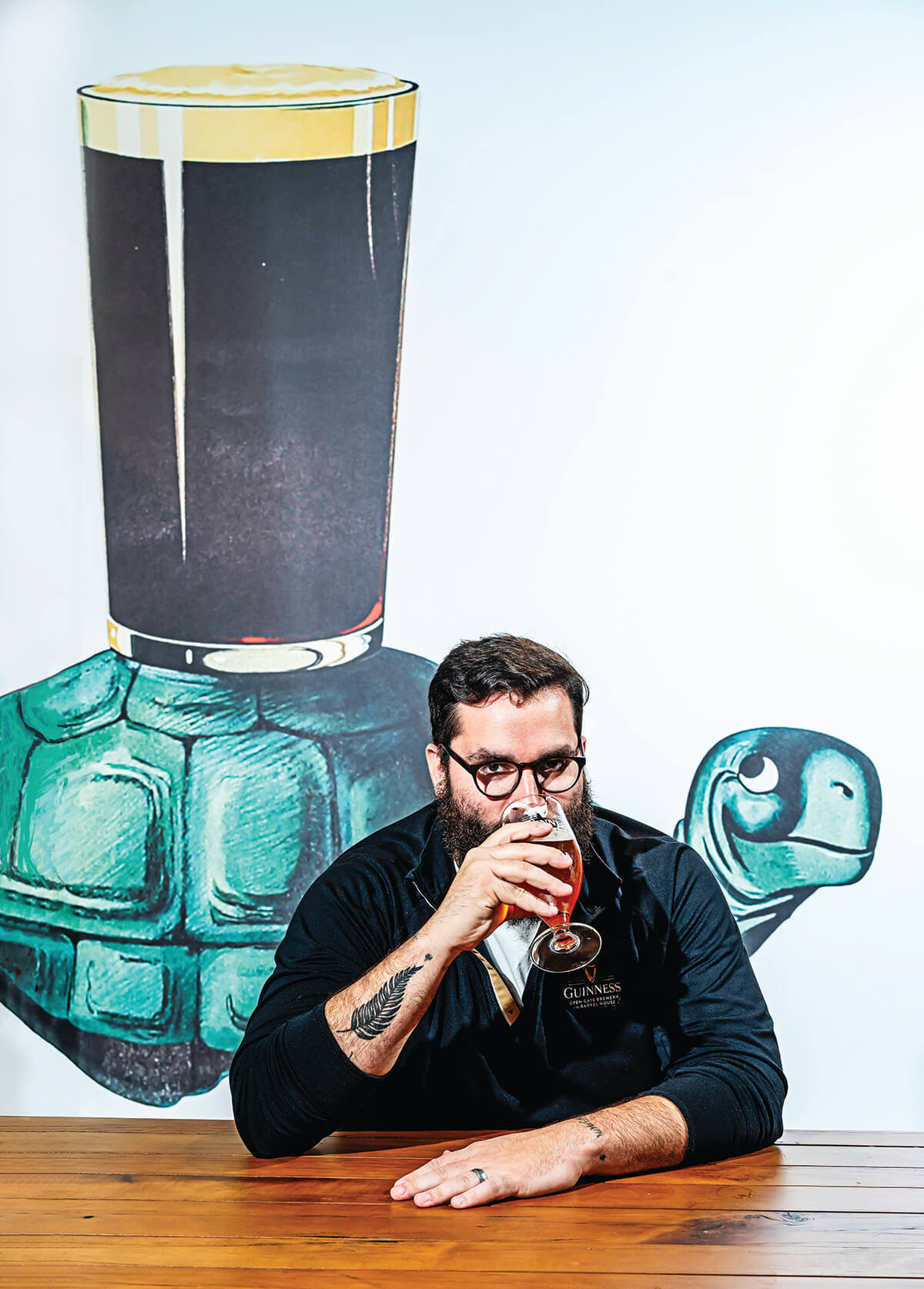 SCOTT WOLFARTH AND FIVE of his buddies are gathered around the corner of a long, bustling, stainless steel bar. In front of each sits a perfectly poured pint of Guinness.
Close your eyes and you can picture it: a glass of jet-black beer with that iconic creamy head that somehow seems to settle just above the rim without cascading over it. The six-pack of friends, mostly from New Jersey, have known each other since kindergarten, roughly 50 years ago, and for the past 20 or so, they've been taking an annual guys trip. The inaugural one was to Boston; this year, it's Baltimore. Regardless of the destination, the first beer that touches their lips when they get there is always a Guinness.
Unless they decide to one day cross the pond to Ireland itself, it's going to be hard to top this pint.
"I had been here a couple times, and I knew these guys would love it," says Wolfarth from the tasting room at the Guinness Open Gate Brewery, the legendary Irish beer brand's only outpost in the United States. "I love the idea of bringing beer culture to places it can be accessed so easily. I just think there's something magical about that."
It's a dreary Saturday in January, an ideal afternoon to seek warmth in the comforts of a pub, or in this case, a brewery. As it frequently is, the taproom is filled nearly to its 250-person capacity, but not everyone sports the stout mustache often worn, wittingly or not, by drinkers of Guinness' signature style. The contents of other glasses are decidedly blonder, or browner, which may come as a surprise to those who associate Guinness exclusively with its most famous variety. "For so many people that come visit us here, Guinness is one beer poured out of a nitro faucet, and that's it," says Ryan Wagner, (pictured above) the brewery ambassador, who's in charge of training staff and spreading the Guinness gospel. "When people take the tour, they'll look at the menu and, with no malice in their hearts, they'll say to me, 'Who did you guys get to brew all these other beers for you?' This place exists in many ways to remind people that Guinness is not a beer, it's a brewery."
And one that has changed the face of the Maryland beer industry. More than 600,000 people (through late January) have visited the Relay campus, just south of Baltimore City, less than five miles from BWI Airport, since it opened in August 2018. What they've found is not a brewery that simply replicates the one founded in Dublin at the equally behemoth St. James's Gate Brewery, but one that embraces American-style beer made by local brewers using, whenever possible, local ingredients. With the exception of a few iconic stouts, which are shipped in kegs from the motherland, all the beer poured here—porters, blondes, pilsners, ales—is made here, and most is available only on site.
"Right now, the United States has the most innovative, creative beer culture in the world," says Wagner, a Baltimore native. "It would have been easy to select a few members of the brewing team from Dublin and say, 'Hey guys, we're opening a new brewing site in the U.S., can you go over there and make some beer for us?'—but they made it a point to hire an American craft brewing team. Authenticity is an important word for us around here. We want to be a legitimate brewery in this country and not just a façade with a harp on it."
In other words, Guinness isn't just a visitor with a green card—it has established dual citizenship.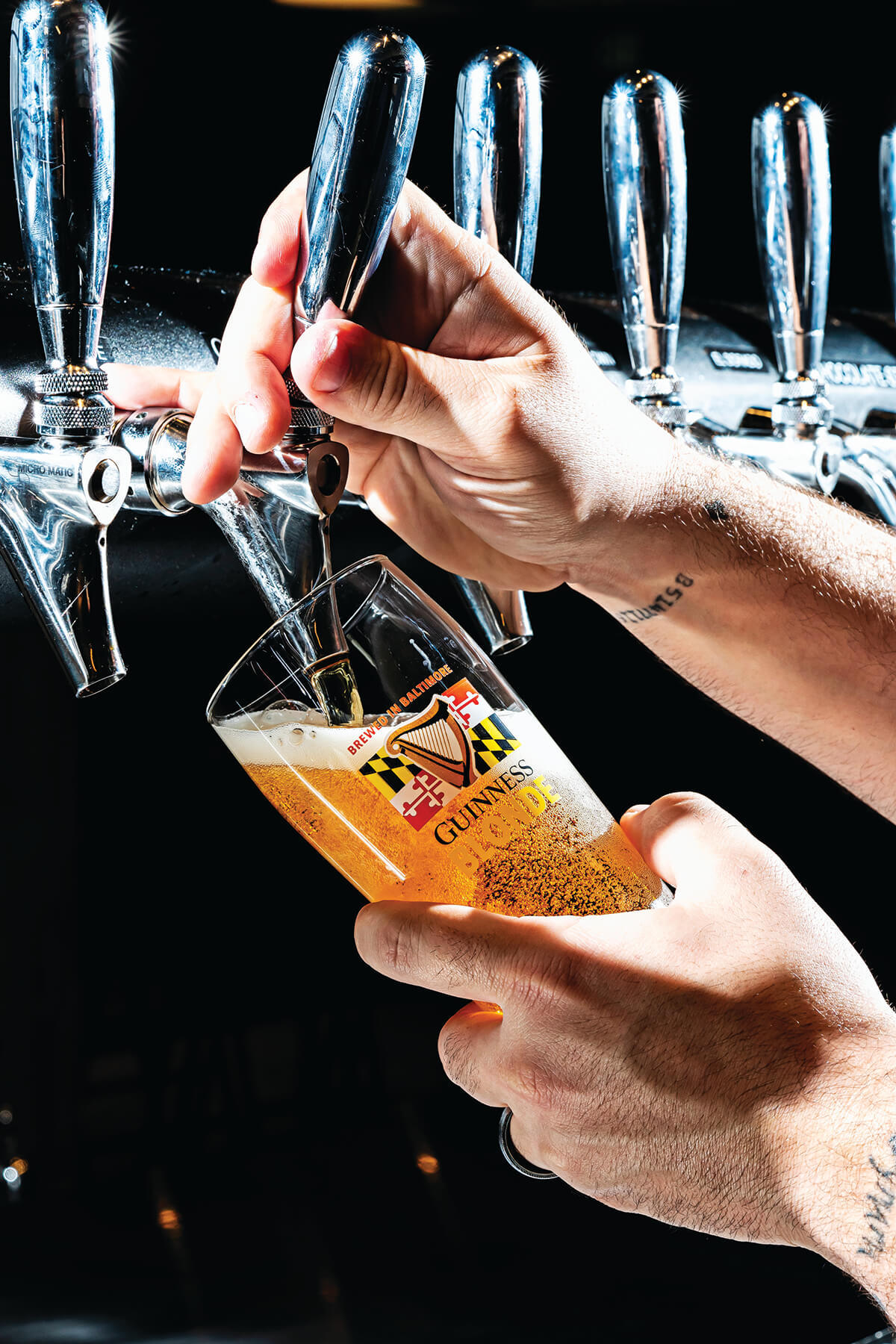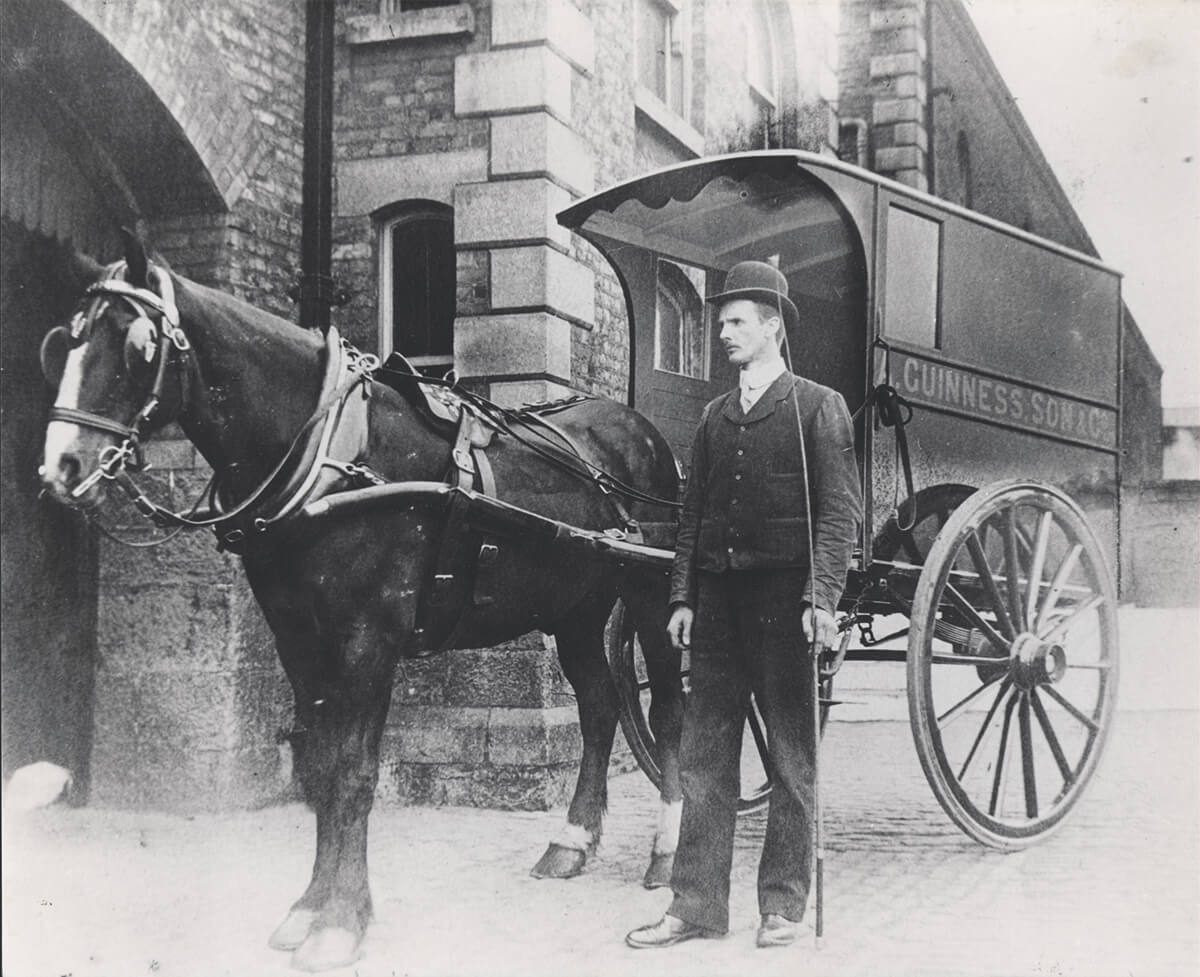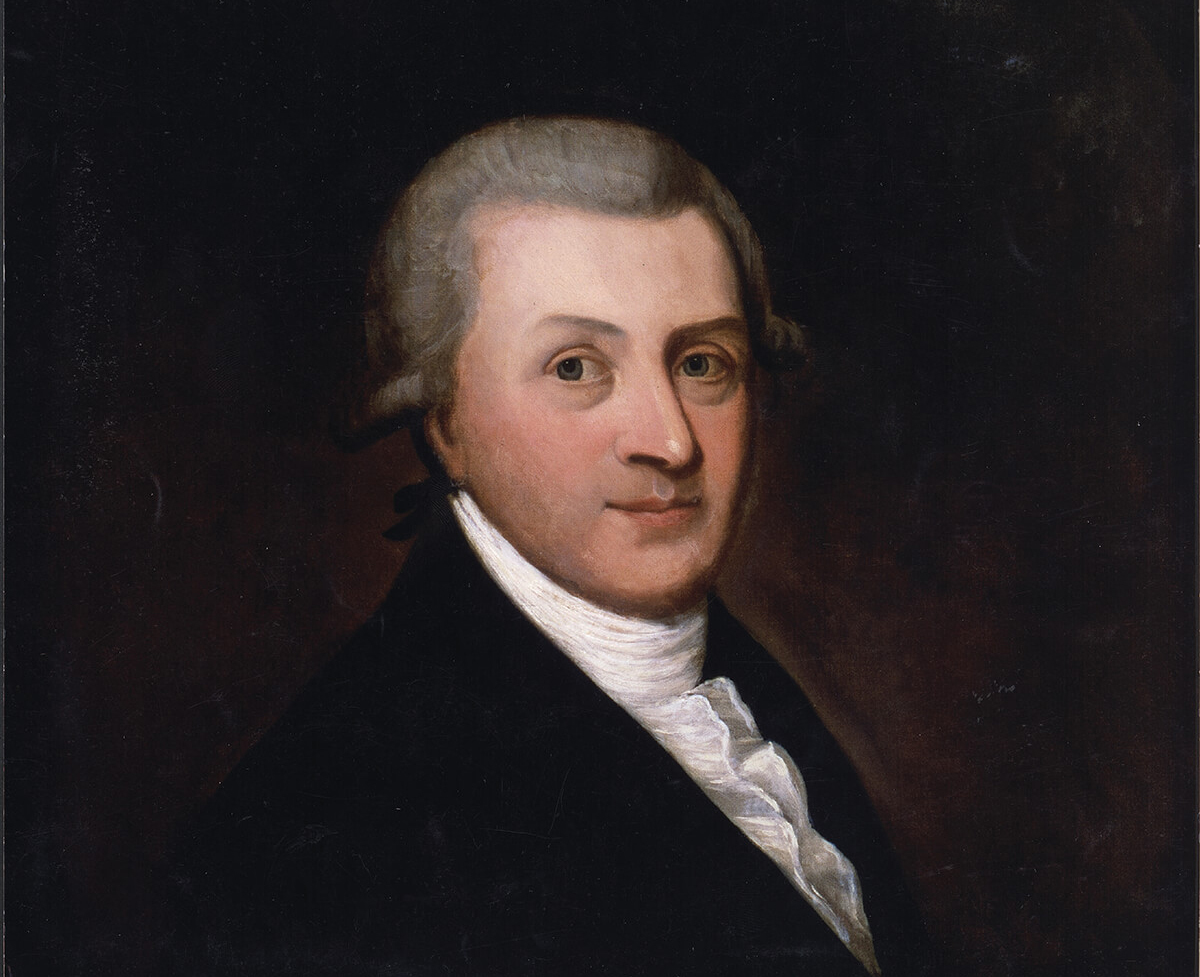 ARTHUR GUINNESS was making beer in his native Ireland before Washington, Jefferson, or Franklin helped create the United States. The company just celebrated its 261st anniversary. Its history in America began on October 16, 1817, when the first shipment of Guinness reached Charleston, South Carolina. But save for a short period from 1949 to 1954, when the company briefly operated a facility in Long Island City, New York, it hasn't owned a brewery here.
The place it chose to re-plant its flag in the U.S. has a spirited history of its own. The Baltimore County site first opened in 1933, right after the repeal of Prohibition, as the Maryland Distilling Company. It was soon after purchased by Joseph E. Seagram & Sons, which would help develop the region's beloved Calvert Whiskey. Diageo, the parent company that Guinness helped create in 1997, acquired Seagram and the site in 2001.
By the time construction started on the Open Gate Brewery in February 2017, only 12 full-time employees were left. Eighteen months and $90 million later, the location looked quite different. "Four buildings remain that dominate the landscape," says Wagner, one of about 200 full-time employees who now work at Open Gate. "All four are rick houses built in the early 1940s to age and mature barrels of whiskey. In their heyday, each held in the neighborhood of 80,000 to 90,000 barrels. If you look hard enough, you can see the vertical wear lines in the floor from the racks pressing down over the course of the decades."
He's standing on the lower level of the building that houses the experimental brewery, taproom, private barrel room, retail space, and the fittingly named 1817 Restaurant. It's from here that free tours begin with a basic discussion of beer's essential ingredients—water, malt, hops, and yeast (Guinness has largely used the same proprietary strain for at least the last 70 years). For $15, they can end with a sampling of the beloved beverage those ingredients combine to create.
Diageo is an international company that owns some of the most recognizable names in the world of spirits: Ketel One, Bulleit, Johnnie Walker, Tanqueray, Don Julio, and Captain Morgan among them. Its beer side, Guinness, which also includes fellow Irish brands Smithwick's, Harp, and Kilkenny, brews in 49 countries and is available in more than 150. The United Kingdom is its largest market, followed by Ireland, Nigeria, and the U.S. When it decided to open its first real facility in the U.S., to provide a production home for its Guinness Blonde and to make the more experimental beers it hoped would draw visitors and increase brand awareness in America, it chose Baltimore for a multitude of reasons.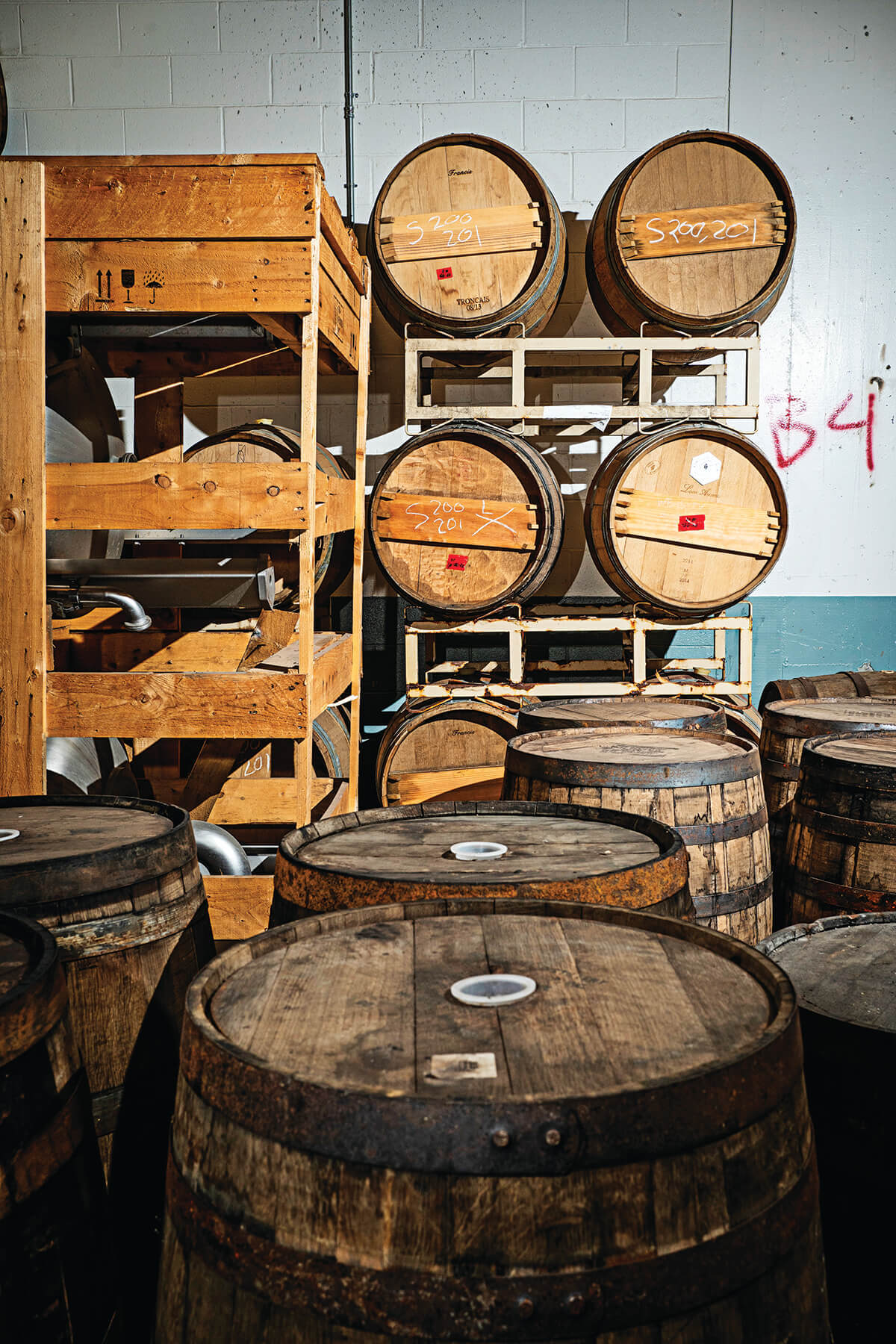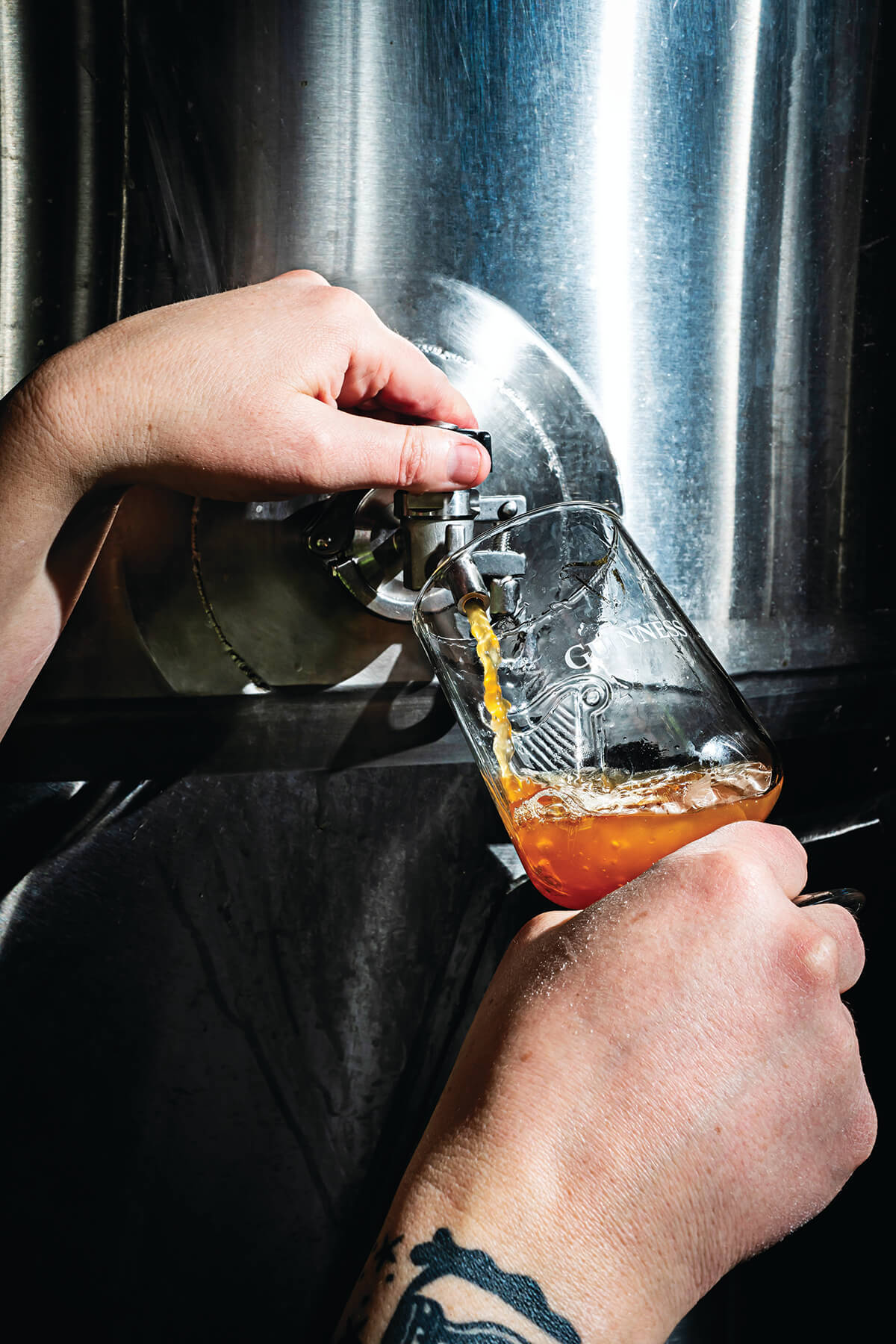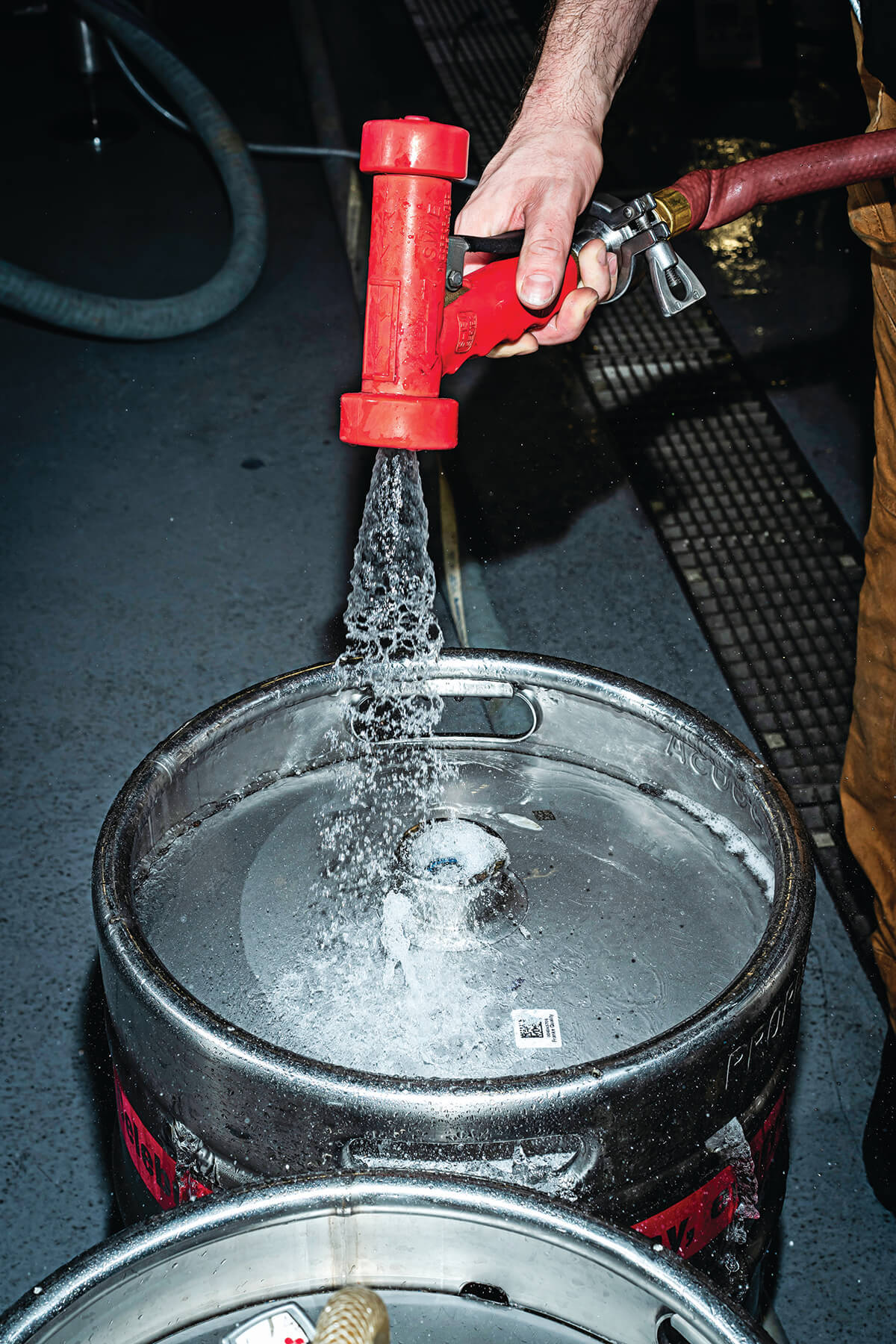 "From a logistical standpoint, you've got a major international airport and major shipping port just a few miles away," Wagner says. "There are nine million people that live in D.C., Baltimore, and the suburbs that surround them. There are 50 million people, give or take, that can have breakfast at their house, get in their car, and drive here for lunch."
That said, "The more romantic reason is that Baltimore is an incredible town with a growing and vibrant beer scene," says Wagner, who has a "seasonal" job as the Orioles' public address announcer at Camden Yards. "But I readily admit that I'm biased."
Before the new brewery could open, Diageo wanted to ensure that local residents supported the venture. In early 2017, Dwayne Kratt, the company's senior director of government affairs for the northeast region, spoke at a community meeting at the Arbutus Town Hall.
"The room was packed, there were probably about 150 people," says Kratt. "I quipped, 'Wow, usually when this many people come, it's because of a property-tax increase or Not In My Backyard.' There was this nervous laughter. I said, 'I just want to build a brewery.' Everyone clapped, and half the crowd stood up. It was one of the easiest meetings I've ever done in my life. The enthusiasm just blew me away."
Among Maryland's existing breweries, the sentiment was more mixed.
"A lot of the industry was skeptical of a larger corporate company coming to town, but I have a lot of respect for Guinness and the niche they have carved out for themselves," says Tom Foster, co-founder and head brewer of Diamondback Brewing Company in Locust Point. "In my opinion, anything to help move the Baltimore beer scene forward is a net positive."
Other hurdles remained. In order for the project to be viable, Guinness needed Maryland to change its law that limited breweries to on-premise sales of 500 barrels per year. Wholesalers and retailers were nervous about increasing the cap, so quite a fight unfolded during the 2017 General Assembly session over a bill that would increase the limit to 2,000. The measure ultimately passed, and in 2019, new legislation increased the cap to 5,000.
In the summer of 2017, Guinness began making beer in Baltimore on a tiny, two-barrel system and serving it in a small taproom while its main facility was under construction. Despite little advertising, around 35,000 people visited in the first 10 months that it was open—a hint at what was to come.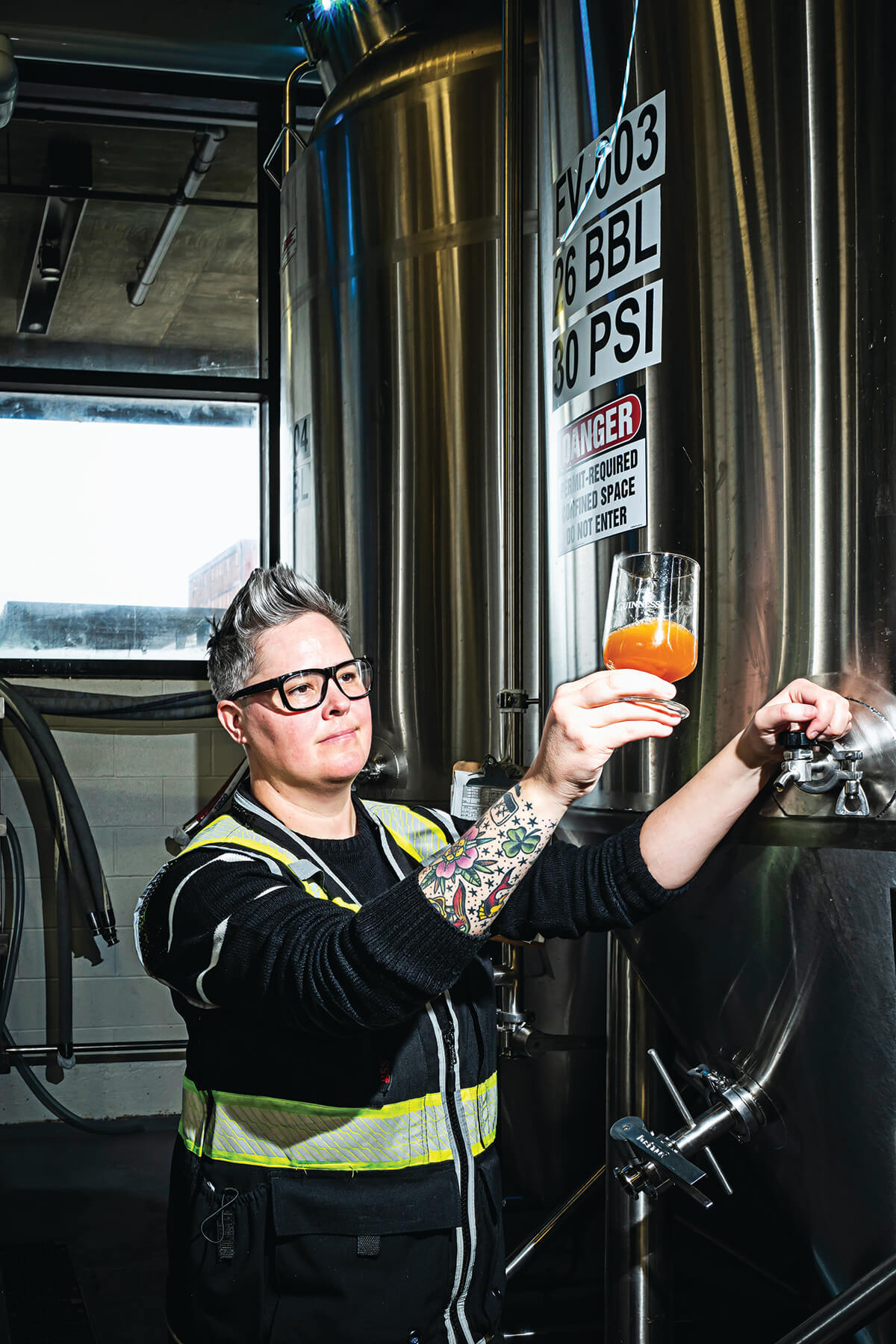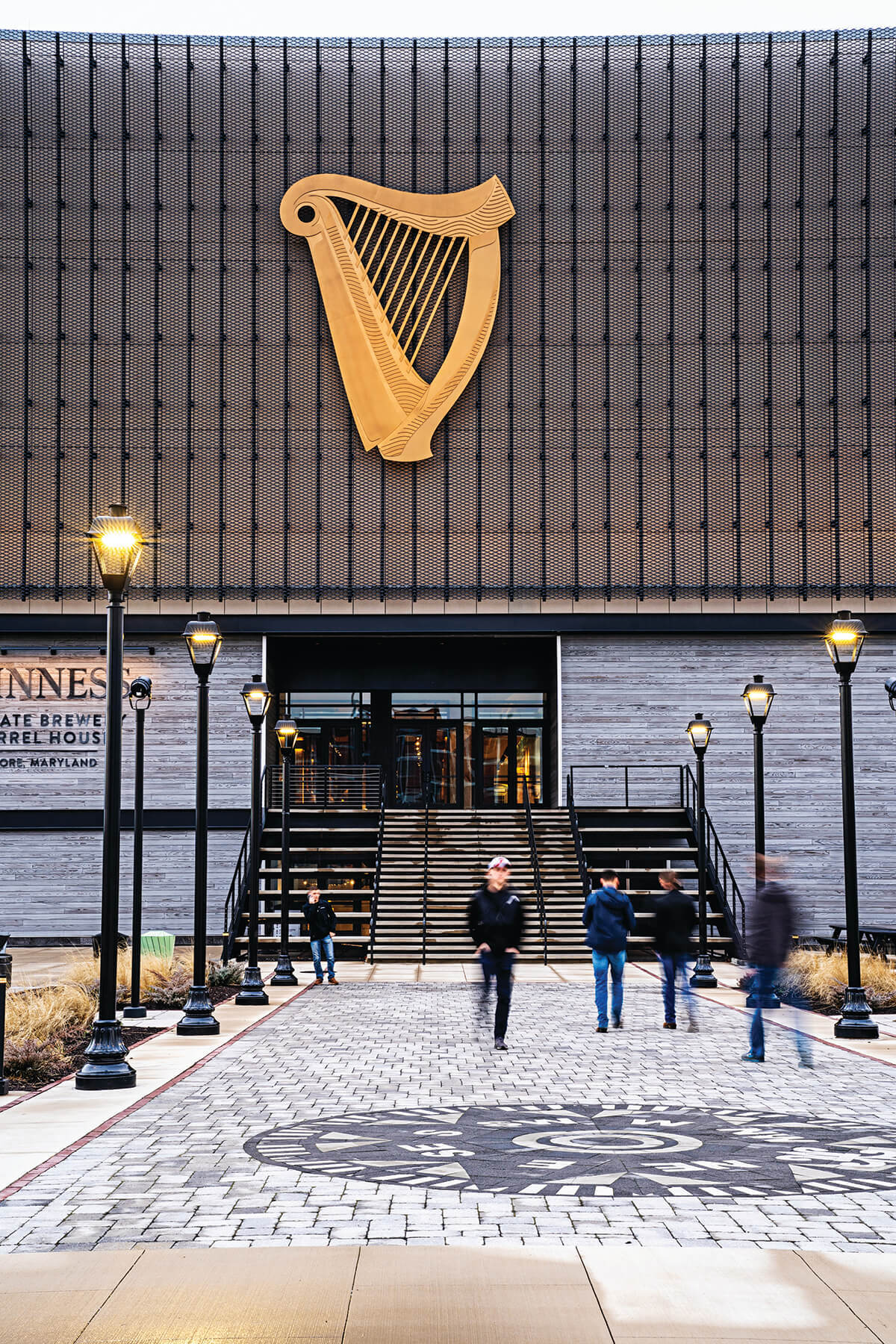 TODAY, THREE FLAGS FLY from poles at the entrance to the American Guinness site, which looms over Route 185 like a giant keg of fun waiting to be tapped. Just past the Irish, American, and Maryland banners, visitors enter a massive outdoor space that can accommodate up to 4,000 people. In the warmer months, it features occasional live music, lawn games, and events such as painting nights.
Food, drink, tours, and trinkets can be found inside, where there now stands that experimental 10-barrel system that in many ways is the heart of the operation. Head brewer Hollie Stephenson is one of the people charged with crafting what emerges from its tanks. A veteran of the acclaimed Stone Brewing Company near San Diego, California, she came to Guinness from Highland Brewing Company in the beer mecca of Asheville, North Carolina.
The vast majority of the beer made in the experimental brewery is kegged and poured in the taproom. Most of the rest is canned and sold at the retail store in the building, with one or two limited releases available each month.
"A quarter [of what we make], roughly, is for R&D, and the rest of it is what we think is really fun, what we think is going to keep the list balanced and vibrant, and what the brewers want to drink," she says.
That includes beers like the Stock Ale, which, in a nod to the site's history as a distillery (and with a bit of corporate synergy), was aged in former Bulleit bourbon barrels. They've also partnered with local companies on the likes of a double coffee stout made with beans from Vent Coffee Roasters in Hampden and a specialty ale using honey from an Apex Bee Company apiary a few miles from the brewery. In total, Open Gate has made more than 100 different kinds of beer since opening.
The Over The Moon milk stout, one of the two beers made at the main 100-hectoliter production facility, was born in the experimental brewery. It's now distributed regionally. That's exactly the kind of innovation Diageo executives were hoping for when they named their Baltimore brewery after the 10-barrel experimental brewery of the same name on the main grounds in Ireland.
"If we are able to combine the experience we bring from Dublin with the creativity that brewers have in the west, we are going to make beautiful things together," says Nuno Teles, president of Diageo Beer Company.
Guinness Blonde is the other beer made in the production facility. Originally launched as Guinness Blonde American Lager in 2014, then contract-brewed out of Pennsylvania, its recipe was later tweaked to modernize the flavor.
"We put the entire volume [of hops] into mosaic and citra, so it brought up the level of perceptible hoppiness in the beer," Stephenson says, referring to popular varieties grown largely in the Pacific Northwest. "We also took some of the caramel malts out to make it lighter in color."
Since July 2018, it's been brewed exclusively at the Baltimore location. Twelve months later, sales were eight times higher than they were before the brewery opened. Baltimore is Blonde's biggest market, accounting for 20 percent of all national sales.
The Open Gate Brewery produces about 45,000 barrels of the nationally distributed beer annually, fewer than established breweries like Stone. Still, that figure dwarfs the amount of beer made at much smaller craft breweries around the state.
"Trying to play in the local craft brewery space is tough for us—it's just disingenuous," Wagner says. "We're not that. But to say that this isn't a local story I think is equally disingenuous. On the packaging, it says Baltimore, Maryland. We're equally proud of both parts of that equation."
Now a member of the Brewers Association of Maryland, Guinness has made a concerted effort to assimilate to the state's craft brewing scene, not to dominate it. It has embarked on a number of collaborative brewing projects with smaller local breweries such as Heavy Seas and Monument City. Last February, it brewed a Czech dark lager with Diamondback.
"It was a great experience for both teams," says Diamondback's Foster. "It was a snow day, and Guinness actually shut down, so it was just the brewers there. We shared some beers and were able to pour ourselves pints of Guinness Draught from their bar, which was a cool experience. Guinness attracts and engages a much wider audience than Diamondback and many other smaller craft brewers. I think that having an overall more engaged audience is only a good thing for the industry. The Guinness taproom serves a growing list of experimental beers that helps drive the craft beer scene forward. Their staff is made up of Maryland locals who also want the best for the industry. It's a win-win."
The Czech dark lager was available last winter in Guinness' taproom, where consumers with a hankering for whatever's new eagerly gulped it down. In its first year, less than 20 percent of beers ordered at the taproom were imported from Dublin, Teles says, meaning "consumers are really looking to drink what's local."
Guinness was anticipating drawing 300,000 visitors during its first year. It got 410,000, about 60 percent of whom were from throughout the region. On that raw winter Saturday in January, Station North resident Dan Haas sampled a white ale, coconut porter, and imperial pineapple ale.
"I was impressed by their selection," he says. "The first time I came I didn't expect a big company like Guinness to have such a wide selection. I like that they have at least 18 beers [on tap at any given time]—I've tried many of them."
At the bar, Tim Frymoyer of Selinsgrove, Pennsylvania, lingers over a flight that includes a brown ale, milk stout, and IPA while he waits to pick someone up from the airport. At a table near the front, Phil McDonald of Sonora, California, tries to sneak in sips while his two young nephews use him as a jungle gym. His sister heard the place was kid-friendly, so they stopped in after his plane landed. Steve Gaus, visiting from Harrisburg, Pennsylvania, drinks a Blonde while he and his wife, Peggy Jo, wait for their tour. College sweethearts, they lost touch but found each other 35 years later on Facebook. The couple went to St. James's Gate Brewery in Dublin during their first trip together abroad.
"This is a completely unique experiment," Wagner says. "We're adding an American chapter to a story that's 260 years old. It's kind of hard to know exactly what that's going to look like." But we do know that it's going to taste damn good.