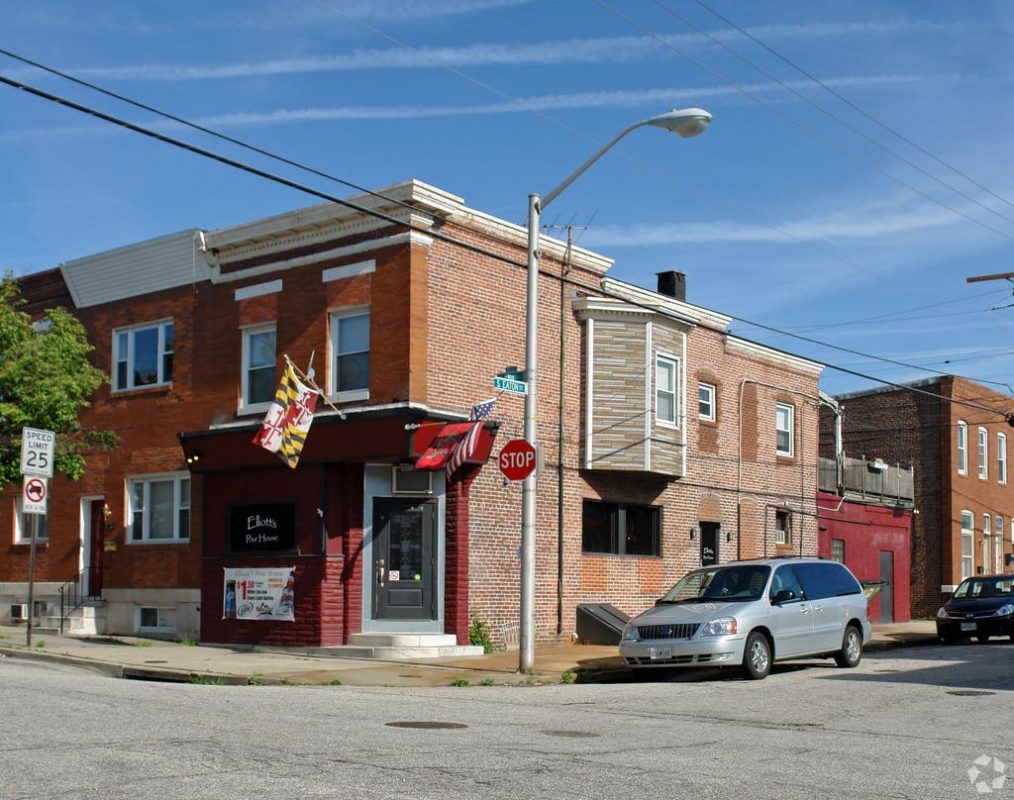 Courtesy of Costar Group Inc.
With the opening of his most recent Brewers Hill restaurant Huck's American Craft, Charlie Gjerde is now three for three with his brother, James Beard award winner Spike Gjerde. "We were always joking about who would have more," says Charlie. "We caught up pretty quick."
It's all in the family for Charlie who has brought his wife Lori, as well as his sister-in-law Carrie Podles, on board as a business partner to run Huck's, named for North American huckleberries and alluding to the classic piece of Americana Huck Finn.
The venture began when Charlie was looking for a new location for his second restaurant, Papi's Tacos (located in Fells Point a few blocks from Charlie's first restaurant, Alexander's Tavern).
His broker suggested a great spot in Brewers Hill that was formerly home to Elliott's Pour House. "We loved the neighborhood," says Charlie, "but it wasn't right for Papi's."
With its rustic feel, reclaimed wooden bar, and barn wood-clad walls, the space was right, however, for a good neighborhood bar.
Huck's will feature a full bar of national craft beers, craft cocktails, and craft wines. Instead of importing liquors, Huck's will serve local and national brands. We're looking forward to brews from Flying Dog, Heavy Seas, Stillwater, and plenty more.
The menu will be nostalgic for some and new to others. "We're pulling favorites from around the country," says Charlie. "It's a twist on what we grew up with," Lori adds.
From Maine lobster dip to Bourbon Street fondue and Minnesota Juicy Lucy (a burger stuffed with cheese) to Vermont mac and cheese, the menu is best described as eclectic. "It's like a foodie road trip," sums up Lori.
Huck's is set to open in June with a modified menu; the full menu will be available later this summer.