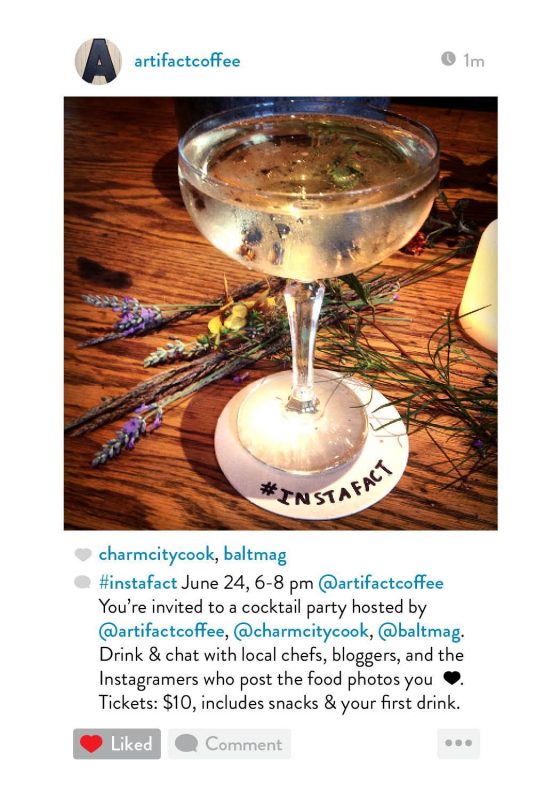 Artifact Coffee
Fans of the popular photo-sharing app Instagram are invited to a networking party Tuesday from 6-8 p.m. at Artifact Coffee. Baltimore magazine, along with Charm City Cook, will be hosting Instafact, a meet-up geared towards foodies and photographers.
For $10, guests can enjoy snacks by Woodberry Kitchen chef Opie Crooks, signature punches, beers from Union Craft Brewing, and a free glass of bubbly to start the evening. Guests are, naturally, encouraged to post about the event on Instagram using the hashtags #instafact and #whatsyourfilter.
We hope the party can help connect like-minded people also stir some conversations about favorite restaurants, photographers, and, of course, Instagram filters. (I've personally always been a fan of Lo-Fi).
This is one of many night-time events that Artifact Coffee puts on—from chef pop-ups to speakeasy nights. See the calendar for a complete schedule. Hope to see you all tomorrow!