Jill Rippey's Lunch Mission, Simple Sacrifice, is From the Heart
The service project that Rippey started when she was 12 years old continues to serve those in need.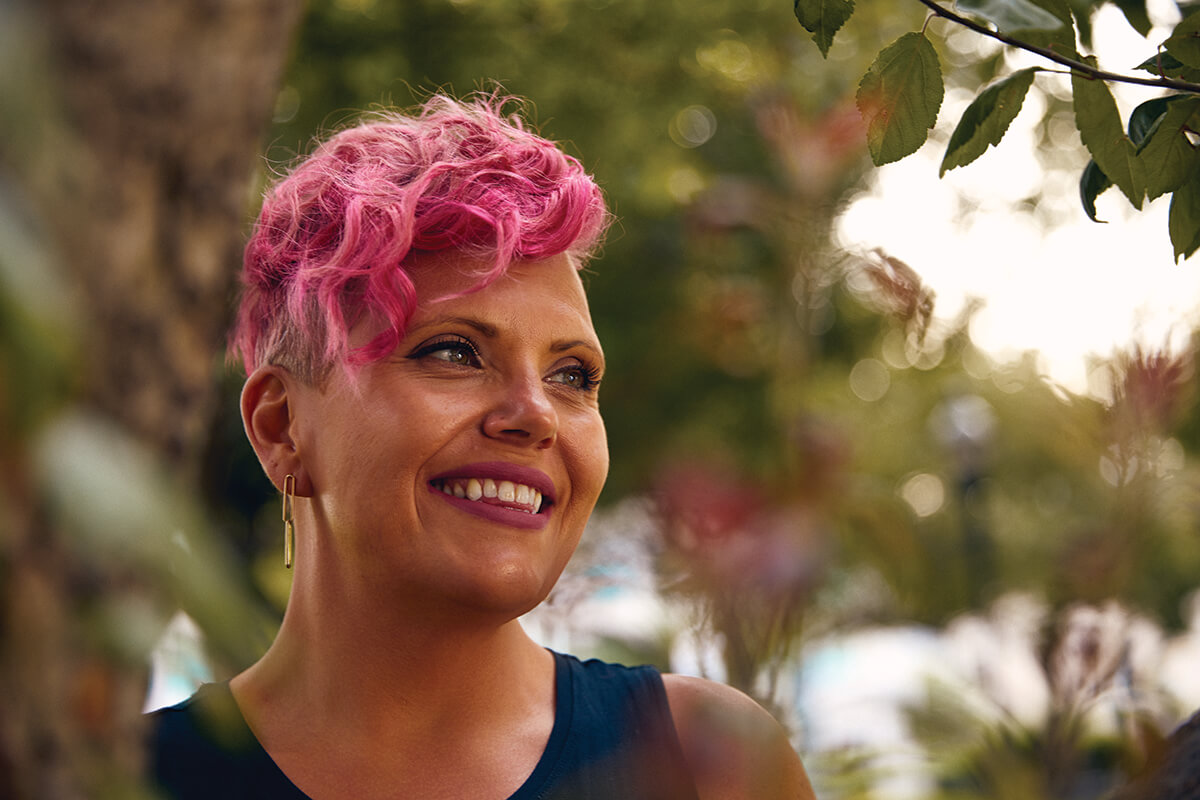 Having grown up extremely poor, Jill Franquelli Rippey remembers that hunger and the threat of homelessness were constant issues in her family. But even though her parents faced their own hardships, they wanted her and her brother to help others even less fortunate, and encouraged them to start a service project.
"I think this was their way of making sure we were not bitter when we grew up," she says. "Also, it taught us that we could do good in this world even though we didn't have a lot of stuff."
It was 10-year-old Anthony who came up with the idea of making and distributing sandwiches to the hungry in Baltimore City. And so, one Sunday in 1991, Jill, then 12 years old, and Anthony made 10 lunches.
"At the very end of that first day, there was one moment that changed the trajectory of my family and my life," recalls Rippey. "We saw five men splitting one piece of gum."
After that first day, the family named their enterprise Simple Sacrifice, and, for the next four years, every Sunday, they made and distributed sandwiches. Neighbor told neighbor and when the Baltimore Sun ran a story on their effort, the family got donations and formed a 501c3 non profit, which eventually was able to make 1,500 lunches.
It was all going well until they had to suspend Simple Sacrifice when both of Rippey's parents were ailing.
"It would have continued, but my Mom was very sick, and my father was having open-heart surgery," she says. But it was always a dream of Rippey's to restart it. Then in 2015, at the time of the Freddie Gray unrest, she decided to do just that. On Mother's Day, she dedicated the restart of Simple Sacrifice to her mother, who had done so much for the organization before passing away.
"This time I understood the need and the necessity a lot more, so we continued to distribute those weekly lunches every Sunday," says Rippey, who is also an activist in the civil rights movement and cofounder of Queers 4 Black Lives. "Even during the pandemic, we were able to get groceries to individuals."
A key element of the group's success is the realtor community. Rippey is the former editor-in-chief of Baltimore Real Producers, a magazine founded by Rippey's wife that reaches the top 500 agents and brokers in the area.
"The real-estate community is our biggest supporter and our top donor," she says. "One gentleman paid for someone's hotel room for two weeks until he could get into rehab. For another person who was extremely diabetic and living in a shelter, we got healthy meals and his numbers dropped unbelievably."
So for her nonprofit, also now known as Love and Lunches, the food alone is not enough, she says.
"Our goal is to change the narrative of what it means to live in poverty, not have a home, and be food-insecure," Rippey says.
And maybe one day, someone she helped can turn around and help others—just as her parents encouraged her to do all those years ago.