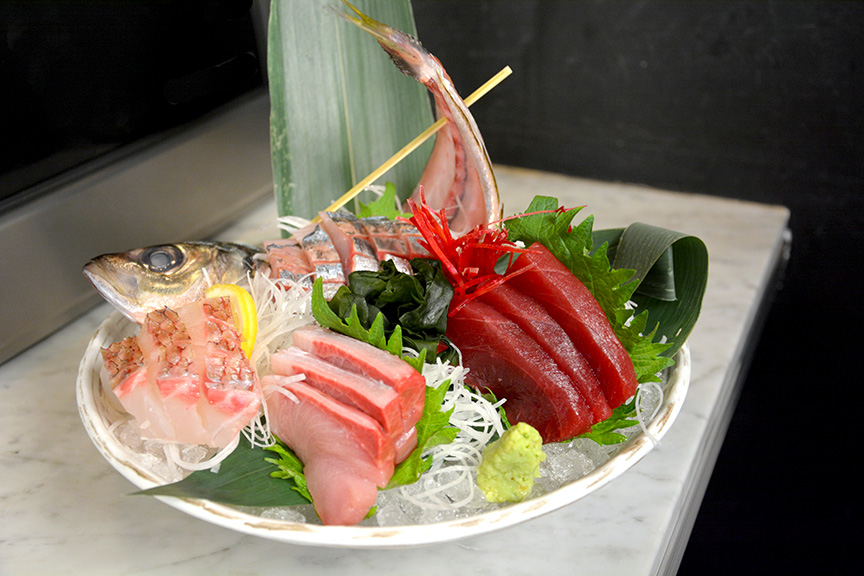 Courtesy of Johnny's
Tony Foreman and Cindy Wolf have conquered France and Italy with their restaurants Petit Louis, Charleston, and Cinghiale.
This week, the Foreman Wolf restaurant Group has set its sights on Japan.
Johnny's is now expanding its West Coast-inflected menu to include sushi, sashimi, nigri, and a selection of specialty rolls every Tuesday through Saturday starting at 5 p.m.
The sushi menu will be available on the cafe side of the restaurant.
"It's such a natural fit and complement to what we're doing," said Tony Foreman in a release. "Sushi is something we should have been doing all along."
Ron Choi, formerly of Pabu and a former stunt actor, has been hired as sushi chef.
Choi is known for the simplicity of his plates, as well as his hand-crafted sauces.
The menu at the Roland Park spot will include specialty items such as fluke with ponzu, scallions, and momiji oroshi, yellowtail with yuzu ponzo and jalapeno, a 14-piece chef's choice of sashimi, and nine piece chef's choice of nigiri.
Other offerings will include: live scallop, big-eye tuna, fatty tuna, and blue fin tuna.
"[Sushi] is fun, healthful, easy, and accessible," said Foreman in the release. "Adding sushi to the menu is simply building on what we do and offers something new to the neighborhood."