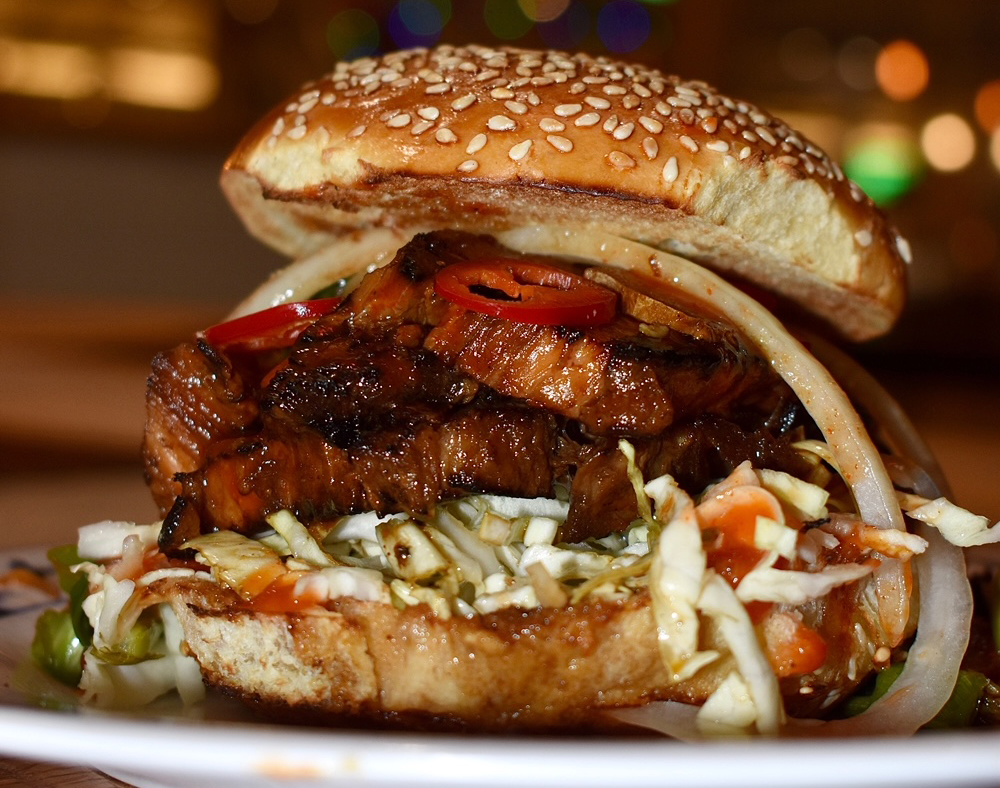 A pork belly bun at Lucky Buns. —Images courtesy of Lucky Buns
Since first opening its Adams Morgan flagship in 2017—and later expanding with a spot at Capital One Arena and a stall inside Union Market—Lucky Buns has consistently ranked among the top burger destinations in Washington, D.C., receiving praise from the likes of Washingtonian magazine, Eater, and Thrillist.  
And now, lucky (see what we did there?) for us, the burger joint and bar will open its first location outside of The District in Fells Point later this summer. The 150-seat spot—the biggest Lucky Buns location to date—will be set inside a two-story building at 933 Fell Street. 
In addition to the towering burger and chicken sandwich options—ranging from the classic "Lucky Bun" with pickles and a house sauce to the Australian-influenced "Alfie's Bun" stacked with beetroot and pineapple—the restaurant will offer vegetarian and vegan patties, its signature tiki cocktails curated by bar manager William Jackson, and new appetizers such as jackfruit lumpia and crab rangoon dip. 
The second floor will house a chef's garden, which will grow ingredients for the dishes and cocktails, and also include a separate, soon-to-be-named rum and cocktail bar.  
"When we were thinking about expansion, Baltimore, specifically Fells Point, was at the top of the list," says D.C. restaurateur Alex McCoy, the chef/owner of Lucky Buns. "Not just because it's close, but because it's a city and neighborhood that embodies the values we're looking for. It's a city that embodies its communities and has the type of people who we want to hang out with, cook with, and collaborate with."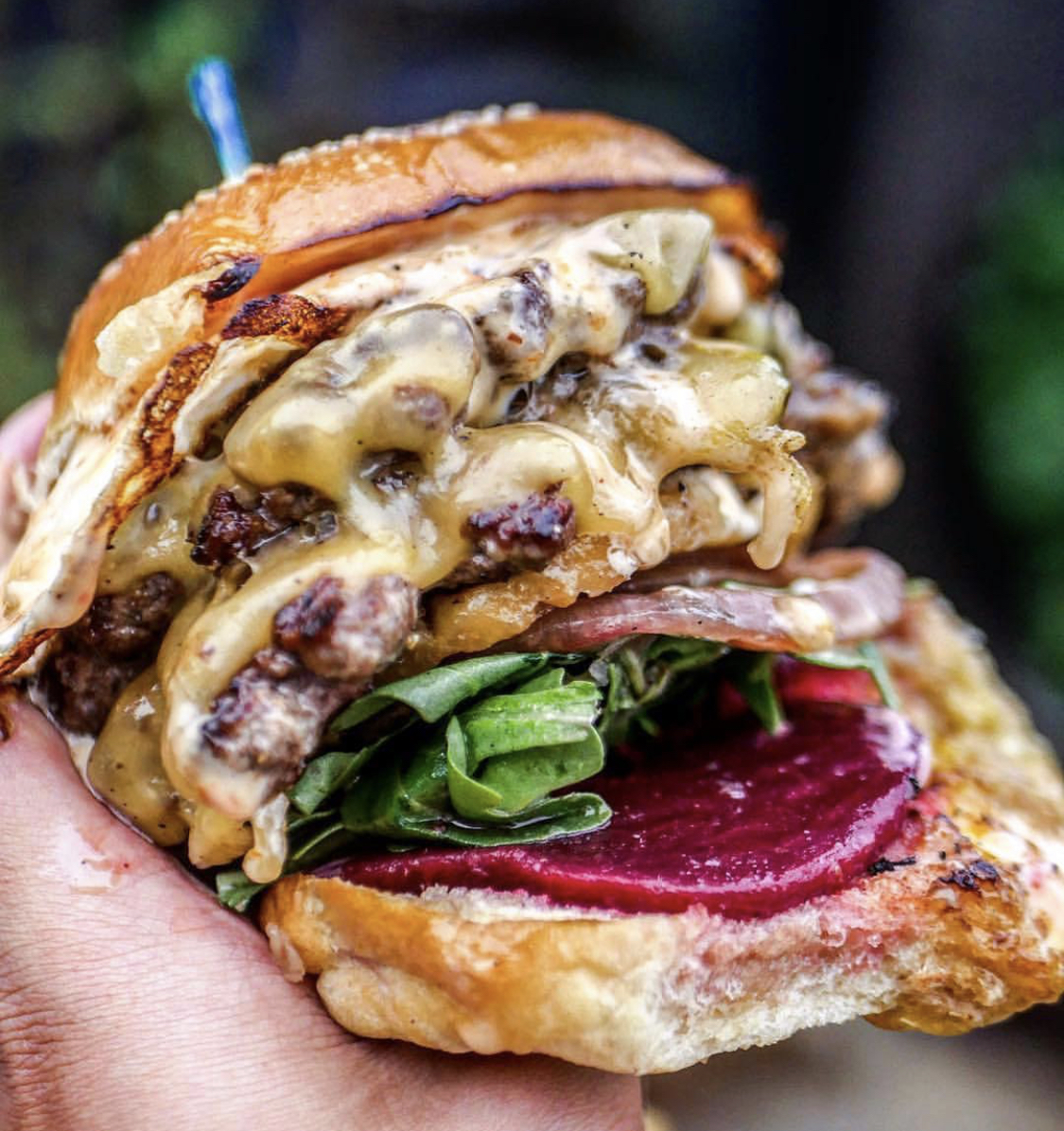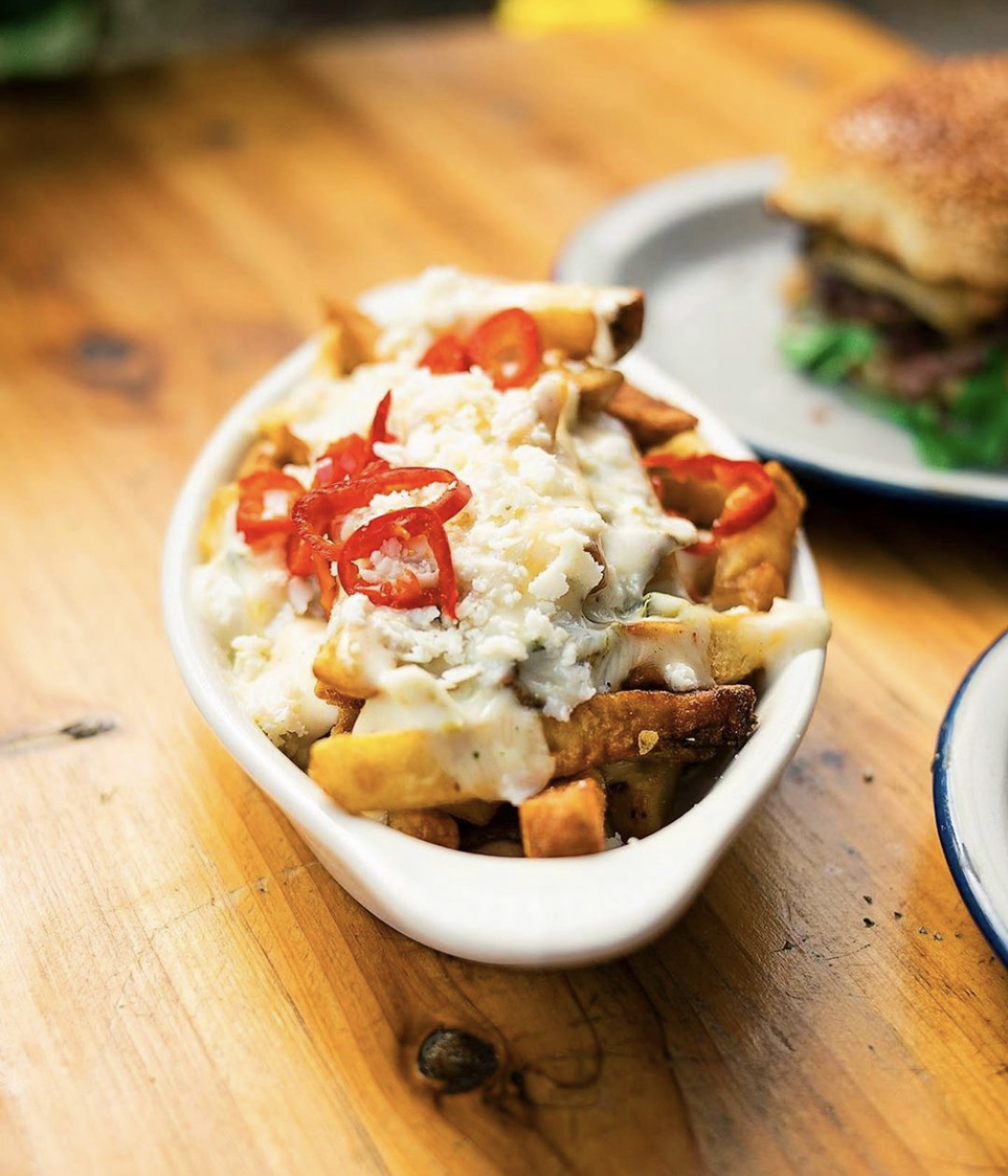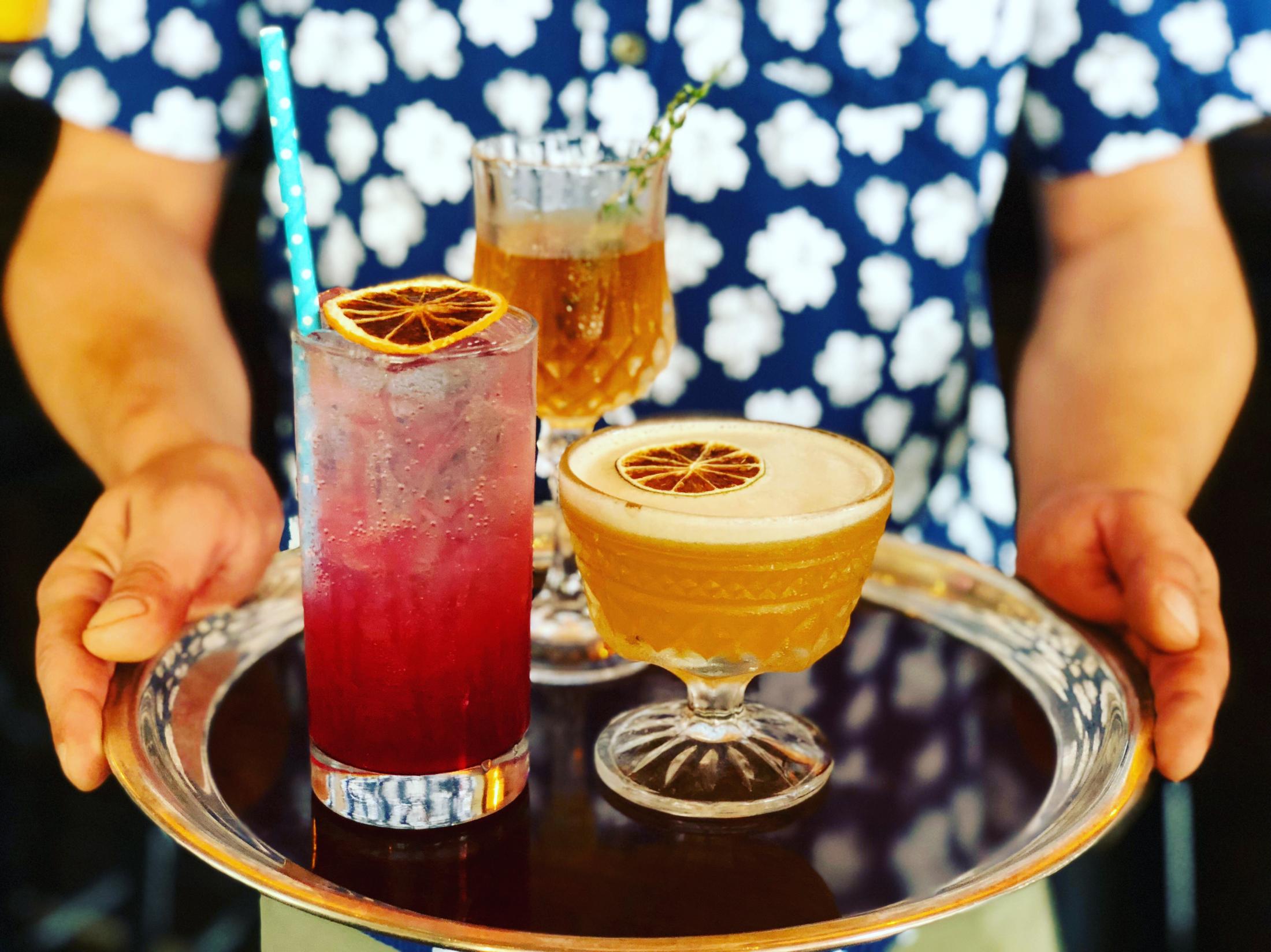 To explain what makes the burgers so special to him, McCoy takes it back to when he found himself in Bangkok almost fifteen years ago. His mother was a chef and caterer, so he naturally began cooking at a young age. He started working in kitchens as a teen, and at 26, he was the head chef at now-closed Kitchen 2404 in Glover Park. But McCoy felt something was missing.

"I was in my mid-20s and saw all my friends were traveling," he says. "[Working in a restaurant] is a stressful life. I felt like I was stuck in the kitchen. So I found the furthest place I could find and booked a one-way flight." 
And it was on the streets of Bangkok, jet-lagged and hungry, that he says he found what he was looking for. 
"That first bite of green curry," McCoy says, "brought back all the excitement for food again. I decided I was going to shut up and listen and learn all I could about the culture and food."
After several more trips and notebooks filled with his culinary adventures, he teamed up with his former boss Marc Dosik—McCoy was 17 when he worked at Dosik's Cafe Gelato in Bethesda—to open up his first restaurant, Alfie's, in 2016. 
Alfie's—which has since closed, but still operates as a traveling pop-up—was a Thai restaurant featuring hand-pulled noodles and the spices of the Isaan region of Eastern Thailand. But, "the burger was never even on the menu," McCoy says.
"What people don't realize about Thailand is that there is a huge expat community there, especially Aussies," he adds. "There's a burger joint on nearly every corner. So burgers are actually part of the Thai experience."  
To honor the cultural sentiment, he started to host Sunday burger pop-ups at Alfie's. Soon after the events began, Lucky Buns—whose name was inspired by the Maneki-neko cat at the restaurant, as well as McCoy's theory that a good burger always starts with a good bun—was getting so popular that the owners decided to see how the concept would do at its own permanent location. 
Now, three brick-and-mortars later, McCoy is looking forward to bringing his stacked creations to Charm City—calling the community's energy "vibrant, positive, and electric."
"Burgers are unique," he says. "Every American has a memory of a burger from a young age, but it's not strictly an American thing. It's a universally loved dish. It's the litmus test of a food culture."