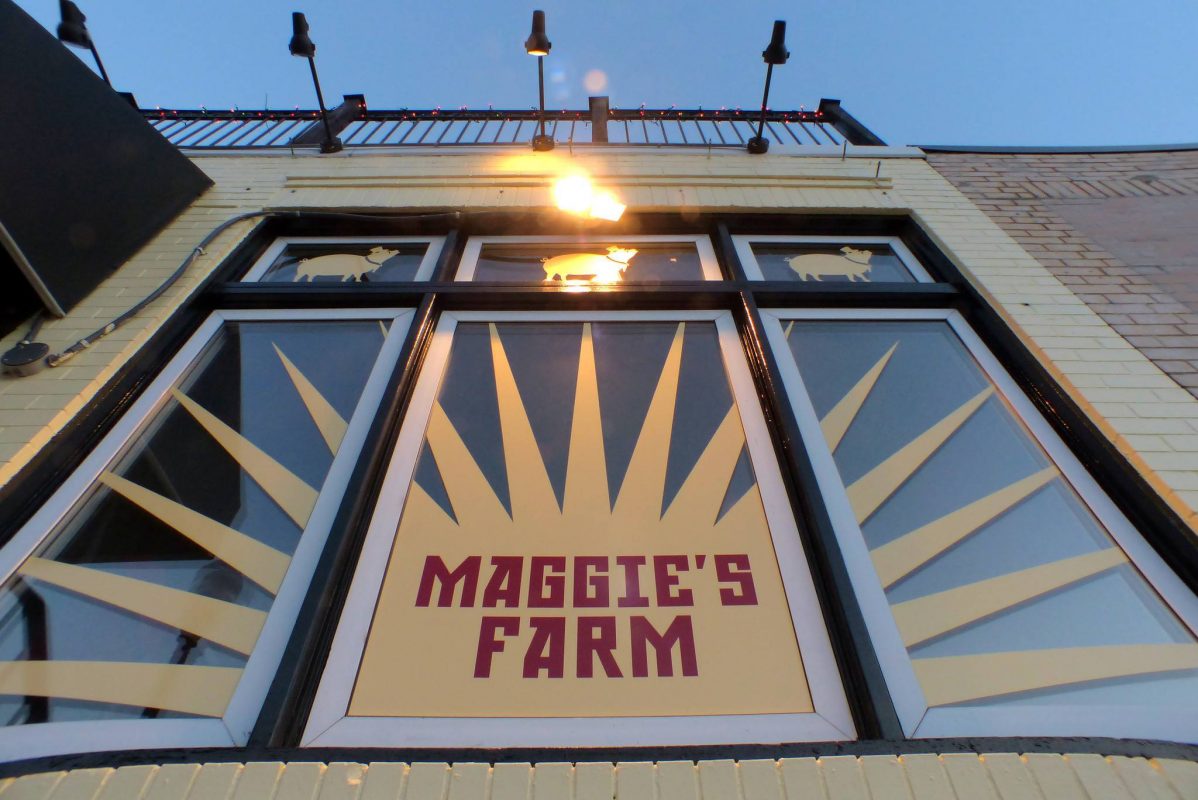 Courtesy of Maggie's Farm
After trying a hand at GoFundMe, Maggie's Farm owners Matthew and Andy Weaver are switching gears, testing out a brand new crowd-funding concept for their second restaurant.
The husband-and-wife team, who announced plans to open a neighboring sister-spot in Hamilton-Lauraville earlier this year, is partnering with D.C.-based tech startup Equity Eats to raise funds for the new eatery.
The project, which the owners are referring to as "Restaurant B," will be the anchor business in the new Soha Union development aptly named after its location at the corner of Southern Avenue and Harford Road.
"We are really pushing for a mixed-market space like a tiny Belvedere Square Market or a Mt. Vernon Marketplace," Andy says. "We think that's the way Baltimore is going."
Though the owners are keeping specific details about the new spot under tight wraps, Andy says that it will offer a fusion of American and International cuisine and a carefully curated list of wine and cocktails. Slated to open in November 2017, the building will boast 100 seats (double the current capacity of Maggie's) and highlight an open kitchen, woodfire grill, outdoor patio, spacious bar and dining room, and a section for private dining.
Andy says that she first discovered crowd-funding site Equity Eats through restaurant and hospitality-related listservs.
"They pitched themselves as a Kickstarter specifically for restaurants," she says. "We started a conversation with them, and I had just always kept the idea in my back pocket as we developed the plan and eventually signed the lease."
In only one year since its inception, Equity Eats has raised more than $4 million to help budding food businesses across the country get on their feet. What sets the company apart from other crowd-funding platforms is its built-in rewards program that offers backers restaurant credit in exchange for a donation.
Dan Benavidez, a business development representative for Equity Eats, explains that the system's app offers diners specific perks like reserved seating, priority walk-ins, one-on-one communication with owners, and a surplus of food and drink credit based on how much they donate.
"What we're doing is more restaurant-specific," he says. "And it's more serious in the sense that we have the technology and infrastructure that small businesses need."
Benavidez notes that the goal behind the concept is to unite restaurants with their customers on a personal level.
"You're turning to your most loyal customers and advocates for help," he says. "Opening a restaurant is hard. It's difficult to get loans and people typically look at it as a bad investment, but we want to turn that stigma around."
The Equity Eats campaign, which will mark the startup's first foray into Baltimore, will launch next week. The owners are in the midst of planning an official launch party at Maggie's Farm, where they will be on hand to answer any questions that investors have about the new restaurant.
"We're excited to put our neighborhood on the map a little more," Andy says. "We've always been one of the underdogs."