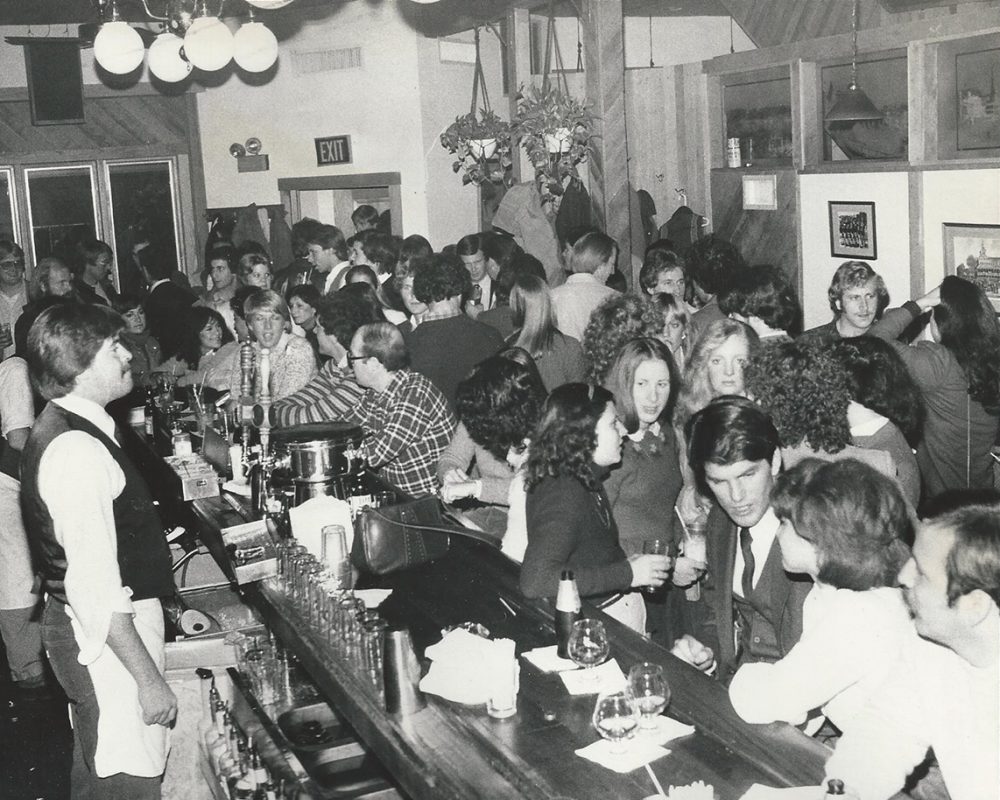 Courtesy of Mt. Washington Tavern
To say that Rob Frisch and Dave Lichty have spent over half of their lives at the Mt. Washington Tavern together would not be hyperbole.
Frisch joined the staff as a bartender in 1986. He was 26 at the time. One week later, a then 19-year-old Lichty was hired to work as Frisch's barback.
"I remember the first day because I'd never worked in the restaurant business before," says Lichty, "and just wandering around behind-the-scenes in a restaurant was different than being out in the front. I was never a barfly when I was younger—I didn't have a fake ID like the other kids."
From those early days on, their paths paralleled. Both transitioned to cooking then management; both married Tavern employees; both pick the Tavern Steak as their favorite menu item; both choose to hang out with one another on their days off.
"All of the sudden, the years clicked by," Frisch says wistfully.
One could say that the men have grown up with the Tavern, which turns 40 on November 17, while Frisch and Lichty turn 59 and 53, respectively. They have spent the past 11 years as owners, after original owner Ted Bauer (who now operates Oregon Grille and The Valley Inn) sold it to them.
"Ted approached me and said, 'I'm thinking about pulling back my work load.' And he asked if would I be interested in buying it," recalls Frisch. "And I said, 'Absolutely.' But the place was too much for me on my own, so I called Dave. I said, 'Dave, there's something I want to talk to you about, and when I asked him, he said, 'Shit, yeah.'"
Chimes in Lichty, "There was no thought at all. It was 100 percent, 'Yes.'"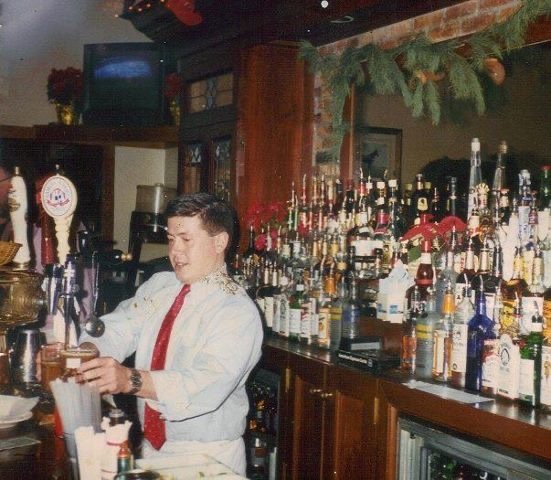 On a late summer's day, wearing baseball caps and Bermuda shorts and sitting on the scenic deck of the Tavern's Sky Bar, Frisch and Lichty have an easy camaraderie and seem more like best friends—which they are—than business partners. They finish each other's sentences, laugh at each other's jokes, and consider each other family.
When Frisch became a grandfather for the first time on Thanksgiving Day last year, Lichty was hoping to be first on the scene, but the baby arrived after he had tucked in for the night. "My wife Cathy and I made it there early the next day," he says. "People tell us that most co-owners don't get along like we do. I know I push Rob's buttons sometimes, but you can't hold a grudge in this business."
They also spend plenty of time at the bar drinking with customers, many of whom they know by name. "Let's just say that we like to stand at the bar and imbibe cocktails with customers," says Frisch with a grin.
They also enjoy reminiscing about the good old days when the Tavern first became a haven for sports teams, Preakness partiers, and the occasional celebrity.
"Clint Eastwood was here," recalls Frisch. "He was filming Absolute Power, and came every night for oysters. He sat out back one Sunday night and Cathy was bartending out there with just Steven Spielberg and Eastwood. It was pouring rain so the deck was closed. Nicolas Cage was also here when he was shooting Guarding Tess and Danny DeVito and Rhea Perlman ate in The Chesapeake Room."
There was also the time a visit from the Milwaukee Brewers caused a serious stir. "Girls were leaving their boyfriends because there were a bunch of baseball players upstairs and one guy didn't want to hear it," says Frisch. "[One of the players] actually went on the disabled list because when he was running after someone at the old raw bar, his wrist got caught on the handrail and he wrenched his wrist and had to go on the disabled list." Adds Lichty laughing, "That didn't make the newspaper."
Sadly, some of the memories are bittersweet, including the Tavern's devastating two-alarm fire in 2011, which left millions of dollars in damages. From the outset, there was no question that they were going to rebuild.
"The contractor was Jim Macko," says Lichty. "He lived right up the hill. After the fire, it was just getting light out and my mother was across the bridge. We were standing there, and I had tears in my eyes. I looked at him and said, 'Jim, can you rebuild it?' And he said, 'Yes.' We shook hands and that was pretty much it."
With their trademark humor and sense of joie de vivre, both men did what they've done to survive in the restaurant business—made lemons out of lemonade. "A lot of people were wishing us well and someone had the excellent idea of getting a cooler with ice, cocktails, and fried chicken," recalls Frisch. "It was a Monday morning, so everything in the village was closed. Mustapha, who owns the creperie [Le Bistro Du Village] across the street had the keys to DK Salon in the village and we sat at DK, ate fried chicken, and poured cocktails."
When the new Tavern reopened a year later, the duo threw a party for friends and family on the first night in the renovated space. "People were calling our GM and saying, 'I'm friends with Rob and Dave, why weren't we invited?'" says Frisch. Laughs Lichty: "The GM told them, 'It was only 500 of their best friends.'"
These days the Tavern is not only back—it's better than ever. Although the fire was heartbreaking, it also allowed the men to give the iconic spot a much-needed modern update.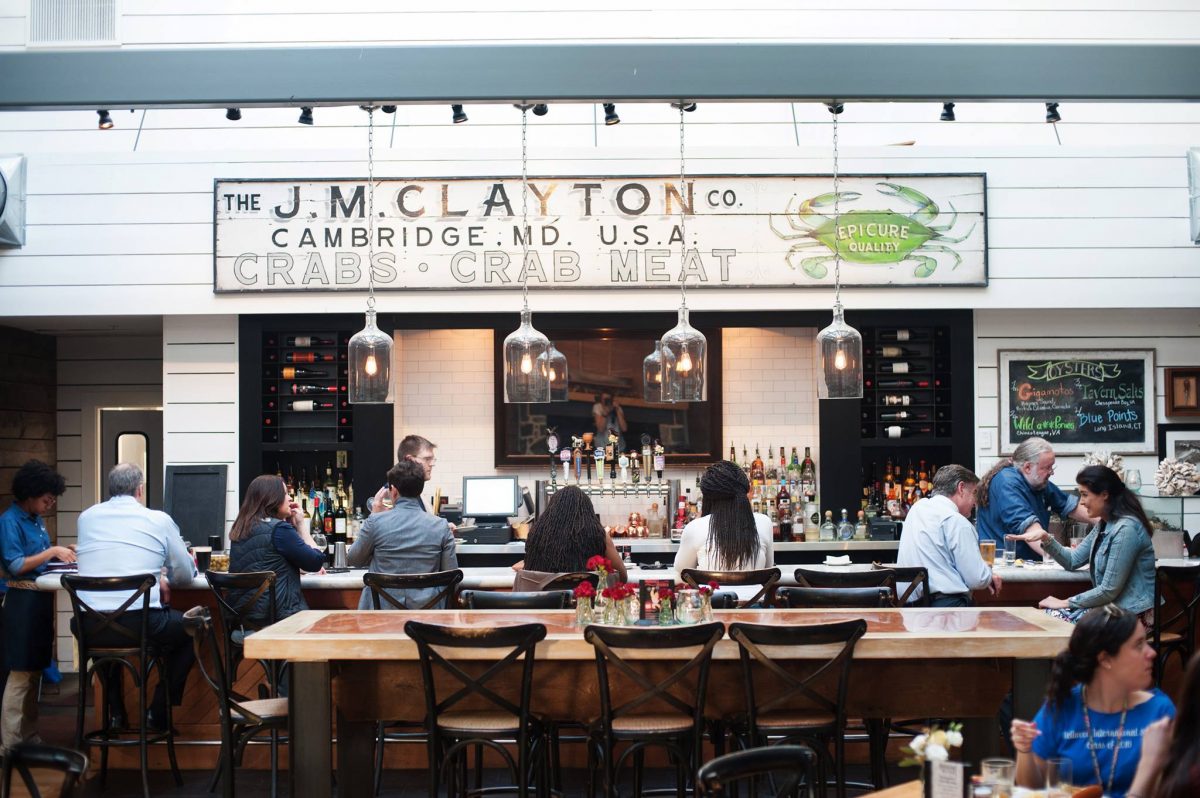 As visitors come through the new side entrance of the landmark space, a burnt floor joist is now part of a sign that welcomes patrons into the building, and a valuable wooden decoy that somehow survived the blaze sits under a glass case. Both relics are a reminder of what it means to rise from the ashes.
Now that the Tavern has been given new life, Lichty and Frisch have been able to enjoy second, third, and even fourth generations of customers—and every baby who comes through the door is given a branded bib.
"This place is a like a security blanket," says Lichty. "People come because they know that they're going to be comfortable."