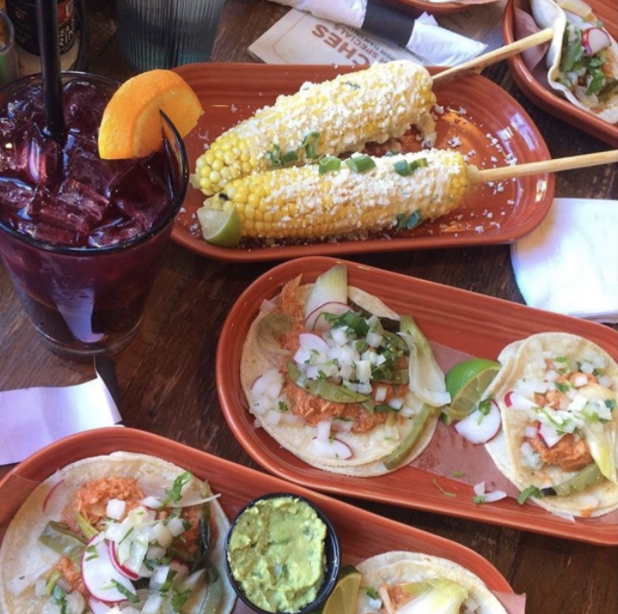 @papistacosfells via Instagram
Soon after the owners of Papi's Tacos opened the trendy taqueria in Fells Point four years ago, they knew they wanted to expand.
"We looked everywhere," says Carrie Podles, who owns the restaurant with her sister and brother-in-law, Lori and Charlie Gjerde. The team also operates Wicked Sisters in Hampden, Alexander's Tavern in Fells Point, and Huck's American Craft in Brewers Hill.
"When we found the location for Huck's in 2015, we loved it," Podles says. "That was supposed to be another Papi's, but we knew it wouldn't work so close to Fells Point. We looked in Towson, Federal Hill, Howard County, and Anne Arundel County. Charlie was even trying to talk us into Pennsylvania at one point."
After years of searching, the team has finally landed the perfect spot to launch a second Papi's location—and it isn't too far away from home. Come fall, a new iteration will open in the former home of Dimitri's Tavern on Falls Road in Hampden. Conveniently, the freestanding building sits just across the street from Wicked Sisters.
"We'll be able to kind of run back and forth and multi-manage," Podles says with a laugh. "It's a special little building that we think can be really great."
The team has already begun gutting the space to shed its previous dive bar feel. Though the 115-seat layout will remain the same, the owners are redecorating the restaurant to mimic the Mexican street vibe at the Papi's flagship. (Think exposed brick, strung lights, interior greenery, Mexican artwork, and lots of sugar skulls.) Outside, the building will feature an artsy brick façade and an outdoor patio pending permits.
"The theme is important to us," Podles says. "The first Papi's was kind of too small for us really to carry it out. Now, we really want to do it right."
The street theme also carries over in the menu, which highlights authentic antojitos (small snacks), and build-your-own street tacos filled with everything from Mexican pork to marinated fish. The new space has a bigger kitchen, which Podles says will make it easy to expand the menu.
"We're going to get a little more creative," she says. "We'll possibly throw some fajitas into the mix. We just want to have some fun and this will give us more room to experiment."
Podles says that the owners have enjoyed getting to know the Hampden dining scene since they opened Wicked Sisters in 2016, and they're looking forward to widening their footprint in the neighborhood with Papi's.
"Hampden has such an electric vibe," she says. "We like the fact that we're going to build out that Falls Road corridor a bit and give people some more options if they want to bounce back and forth to different restaurants on and off The Avenue."
Above all, Podles is looking forward to continuing the atmosphere of Papi's, which has been a go-to hangout for Fells Point locals since it opened.
"It's just this magical little place," Podles says. "We can't really put our finger on it but, from the day we opened, it's just enchanted people. It means a lot to us that we can make people that happy."