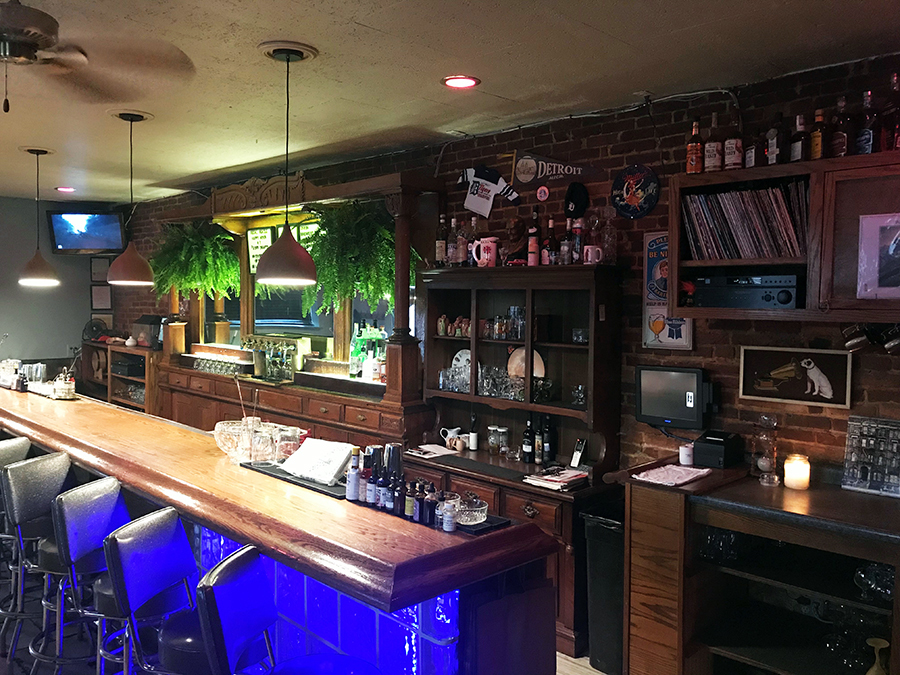 Jess Mayhugh
If you could open a bar that was a complete reflection of your personality, what would it look like? That idea is coming to fruition for Ryan Sparks, former beverage director at Bookmaker's Cocktail Club, who is now opening Regal Beagle on the corner of Elliott and Robinson streets in Canton next week.
"The main inspiration for me is my living room," says Sparks. "I want people to feel how I feel when I go home and sit on the couch—surrounded by plants, records, tattoo flash art on the walls. I just want to extend that level of comfort."
There's another reason that the Regal Beagle feels like home for Sparks, since this is the place he earned his bartending stripes when it was Jack's Bistro. Now that Jack's chef-owner Ted Stelzenmuller is opening a restaurant concept, Blair's on Hudson, just a few blocks north, he gave Sparks the keys to run his own bar.
"I've always loved Jack's because it was so neighborhood-focused so I want to keep that aspect," Sparks says. "There was a reason it was open for 11 years because that's no easy feat."
Stelzenmuller's one condition is that the bar still run with the Three's Company theme, hence being named after the neighborhood bar featured in the show. That homey feel, as well as nods to the late '70s/early '80s, can be seen throughout the space. A lounge is the back has reclaimed furniture in pale pinks and peaches, a bookshelf houses board games and magazines, and there's a record player with a vinyl collection to the right of the bar (patrons are encouraged to in their own).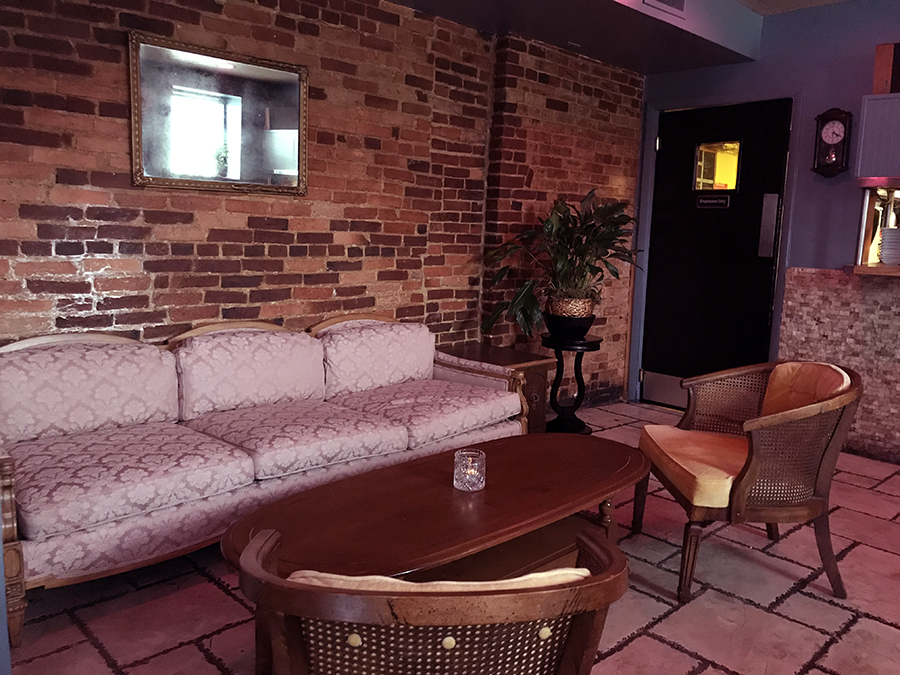 The cocktail menu will be reflective of that time period, too, with nods to classic cocktails and also a section of tiki-inspired drinks including a take on a Midori Highball with Nikka Japanese gin, Green Chartreuse, yuzu juice, fresh honeydew, and salt. There will also be a list of shot-and-beer pairings including the locally inspired Water Taxi, which is a shot of Sagamore Rye backed by a Natty Boh. Beer will mostly be local and craft-focused. None of the cocktails are over $11, the pairings are $7, and there will be a daily $6 cocktail.
"I want this to be a place for neighbors considering we are right in the middle of a residential street," Sparks says. "Even as we're getting ready to open, about 40 people peek into here daily to check it out. I'm excited to get reacquainted with all my regulars from Jack's."
The food menu, which will be served pub style and executed by Stelzenmuller's sous chef Brandon Stanley,consists of casual street food like sandwiches and lo mein. For this year's inaugural WTMD First Thursday concert at Canton Waterfront Park, the bar will host a pop-up with taco favorites Cocina Luchadoras and drinks from Ilegal Mezcal. 
"The goal is that this place will be a hub for industry people, both as a bar to hang out in and also somewhere businesses can pop up and people can guest bartend," Sparks says.
Regal Beagle will operate on a six-day license and be open from 4 p.m.-1 a.m. (keeping minimal food going until close). Sparks says he's excited to run a bar that truly feels like his own. 
"I'm a bit stressed, but mainly I just feel great," he says. "The bartenders and I, we've all been in there the last two months, thrifting things, decorating, painting. I feel a true sense of ownership here and that's really nice."