Review: Alma Cocina Latina
Alma soars inside a sparkling spot in Station North.
Back in 2002, when Irena Stein first opened Café Azafrán inside the Space Telescope Science Institute at Johns Hopkins, her initial idea was to run a tiny venture with a handful of seats for the astrophysicists and astronomers who stopped by for a taste of her global cooking.
But the lunchtime specials, particularly the stuffed corn sandwiches known as arepas, were such a hit that Stein soon found herself feeding the campus at large and drawing fans from the entire Baltimore community.
"When I first opened the cafe, I thought, 'We will have like four tables and it will be so cute,'" she recalls. "But small never works for me."
Eventually, Azafrán launched Alma in Canton, originally imagined as a simple arepa bar and inspired by the imploring scientists she was serving.
"I always say that astronomers are these shy people," says Stein, with a laugh. "But when we had arepas they were not shy! They were so enthusiastic and always asking me, 'When are you going to open an arepa bar?'"
Equally enthusiastic was Mark Demshak, then Director of Architecture and Planning at Hopkins Homewood campus, who first became enchanted by Stein's homemade chili—and in no time, by Irena herself.
"Irena makes this incredible chili," says Demshak. "I kept going back for the chili—then I kept going back for Irena."
Soon, Stein and Demshak, who married in 2012, opened Alma in Canton, but at 4,000 square feet, the space was much larger than originally conceived. "Our arepa bar," she says, "became an entire Venezuelan restaurant."
Nine years into owning Alma—one of the few Venezuelan restaurants in the country—Stein and Demshak have continued to expand their restaurant and their reach.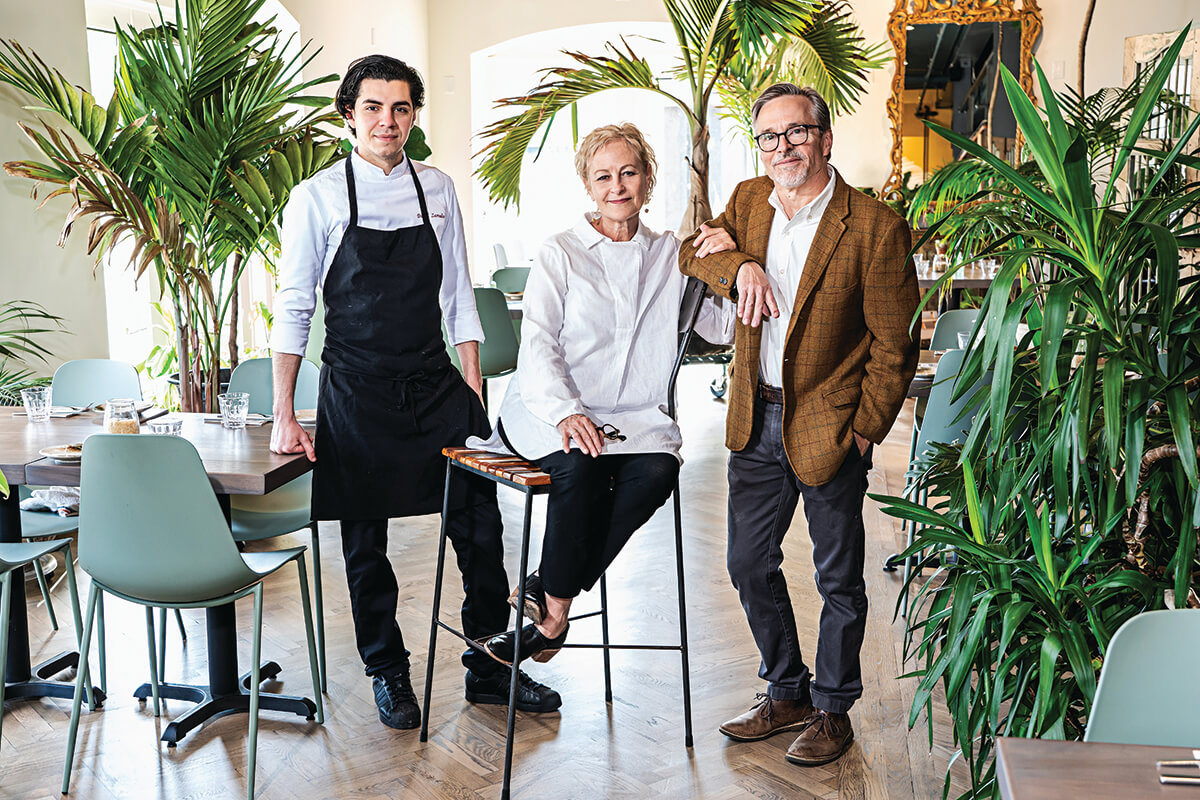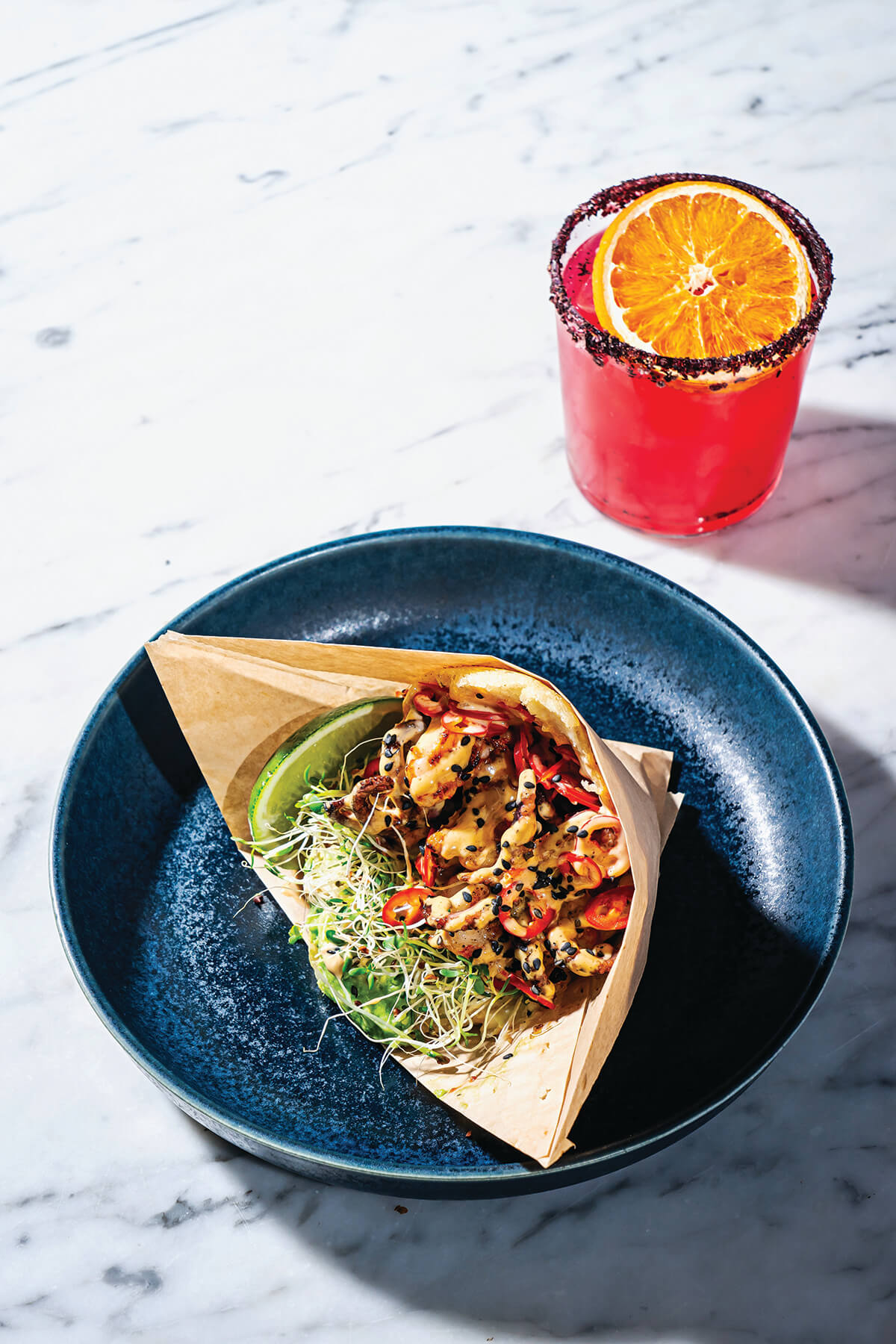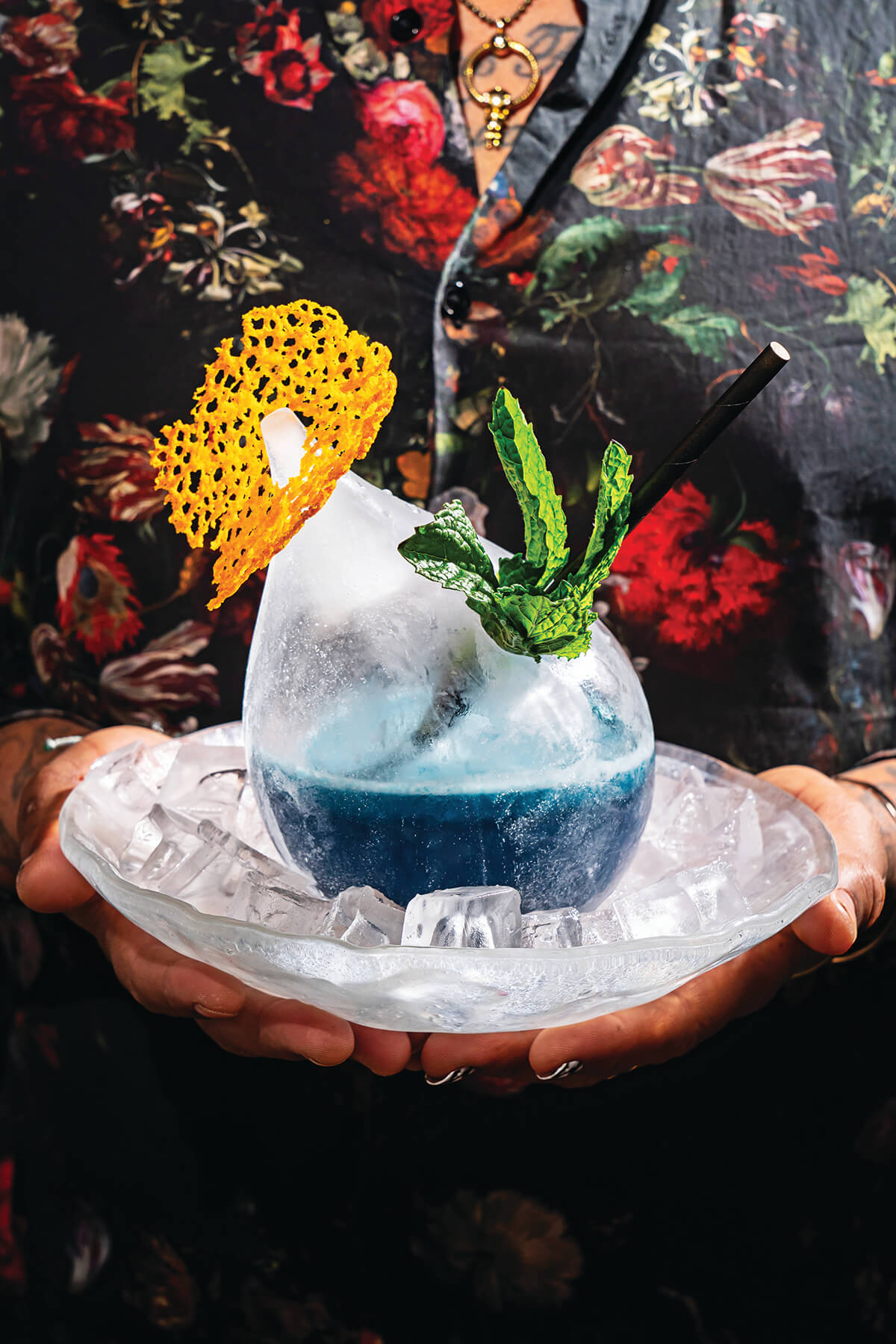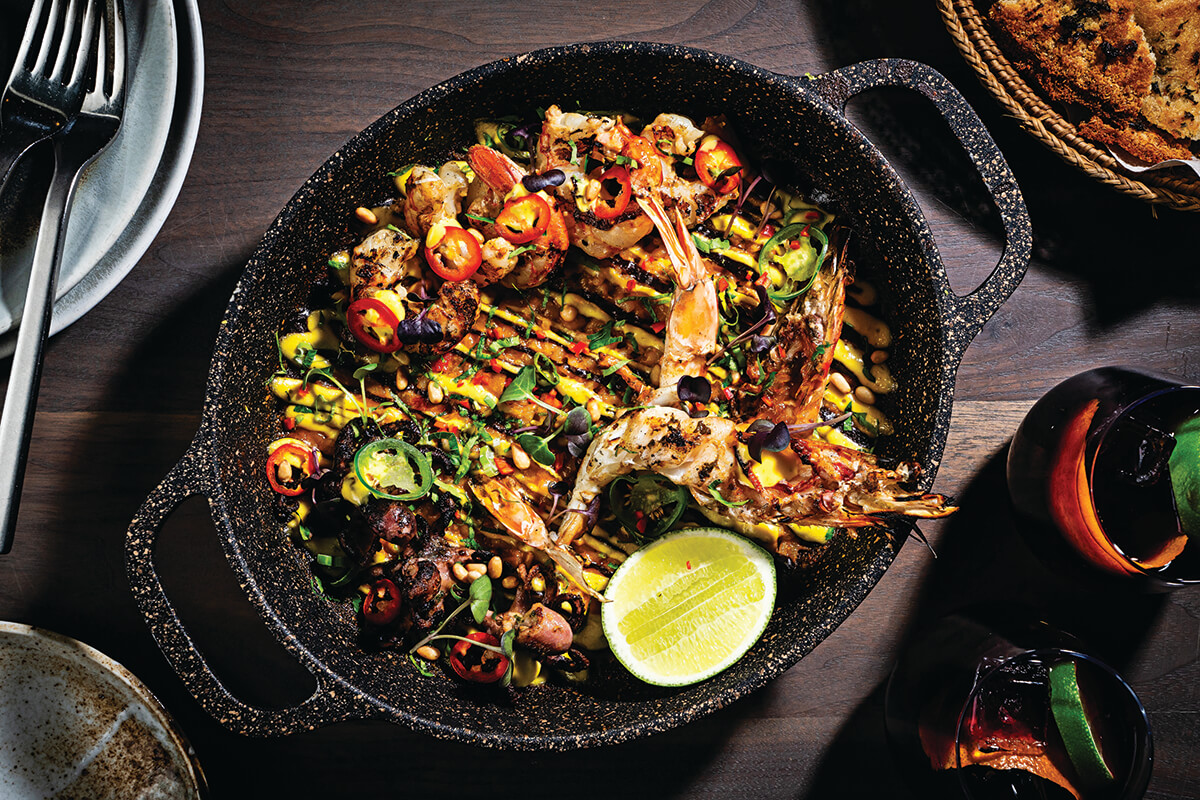 When the pandemic struck Baltimore and restaurants closed down due to COVID on March 16 of last year, Stein and Demshak joined forces with Mera Kitchen Collective, a community kitchen. The partnership has allowed Stein and Demshak not only to feed a community in need but help their employees (many of whom did not qualify for unemployment due to their work visas) stay afloat.
"Irena doesn't wait around for things," says Demshak. "I take time to simmer like a stew. Irena is more like a stir fry. She jumps in, she jumps out." At the outset, says Stein, "we delivered hundreds of meals a day."
ALMA'S DINING ROOM IS A PLANT-FILLED PARADISE THAT EVOKES THE EQUATOR.
To date, thanks to a partnership with Jose Andres' World Central Kitchen (in addition to individual gifts and grants), and a newly named venture with Mera called Alkimiah (inspired by the word for alchemy in Arabic and Spanish), they've served more than 120,000 healthy meals—"no different than the ones people pay for," says Demshak with pride—to Baltimore neighborhoods in need.
It's a model that's enabled Alkimiah to succeed, helping to defray costs of running the business, including paying their staff a living wage with the grant money they've received for meals from World Central Kitchen.
As for Alma, in September, the restaurant expanded again. Stein and Demshak outgrew their Canton kitchen and were looking for a new location big enough to work in a shared space with Mera's crew. They settled on the 5,300-square-foot spot inside the former Pen & Quill space in Station North, with its oversized windows, long marble bar, and proximity to Tapas Teatro, Orto, and The Charles and Parkway theaters that comprise a mini restaurant row in a cultural pocket of the city.
As you enter, there's a welcoming foyer that brings to mind a Venezuelan home with its Spanish Colonial blue tile floor and guava color palette. It's the perfect entrée to the dining room, a plant-filled paradise that evokes the equator and boasts street art that feels right at home in this designated arts district.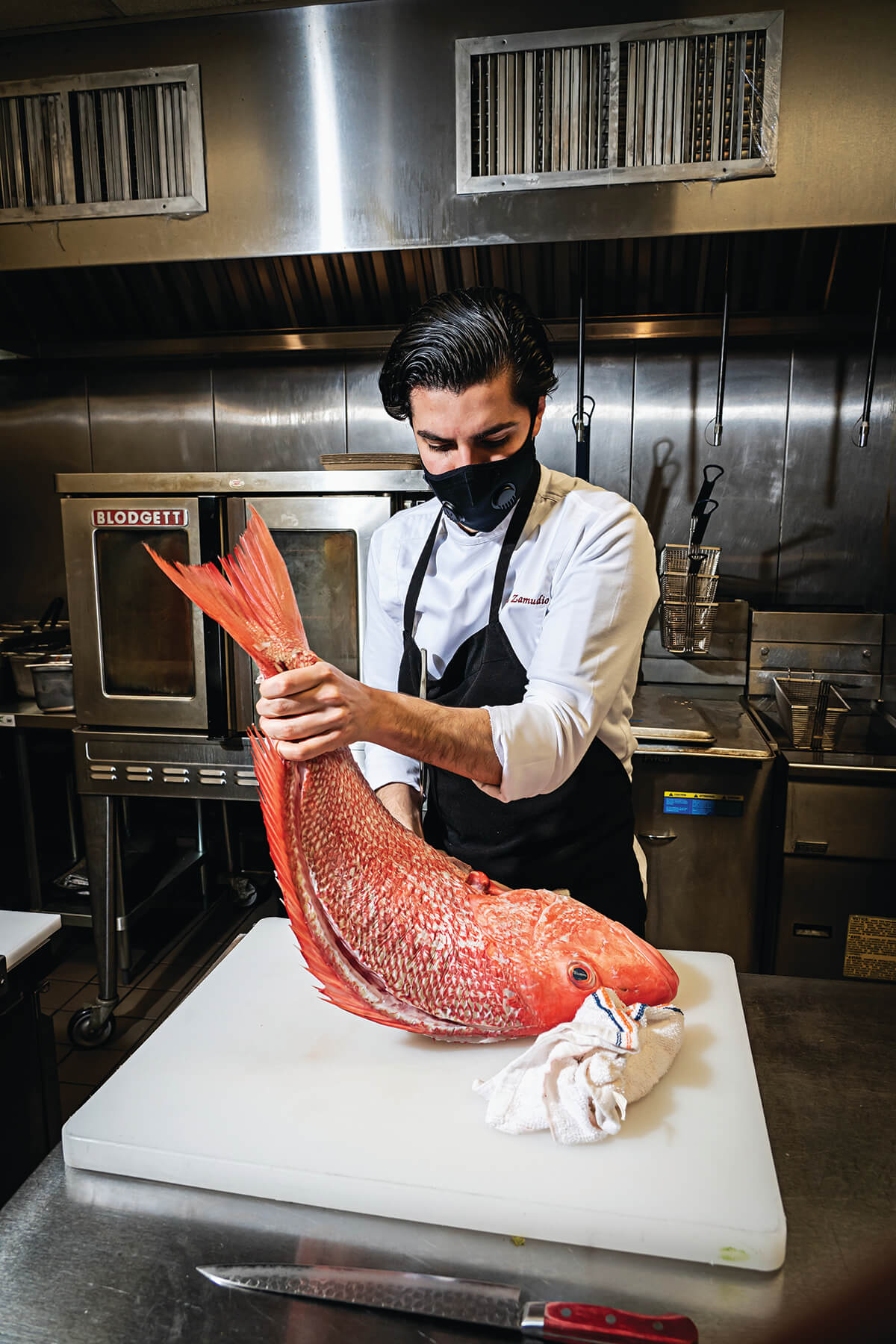 One Thursday in early spring, Venezuelan-born executive chef David Zamudio, who worked on a six-star cruise ship and apprenticed at several Michelin-starred spots in Mexico and Spain, readies for dinner service. His kitchen functions as two operations. In the morning, meals for Alkimiah are made, packed, and delivered. By midday, the space is transformed into Alma's kitchen.
On this spring afternoon, Zamudio is creating a new bar menu with tapas (Latin gyozas filled with plantains and cheese is one palate pleaser), plus new arepas, including a heavenly version with baby octopus and shrimp. There's also an outstanding red snapper ceviche, a rich squash soup appetizer, and a showstopping paella.
The dishes explode with unexpected flavors like passionfruit tahini sauce drizzled on an arepa stuffed with lentil fritters or wagyu prime ribeye with avocado-cilantro sauce that brings an almost Caribbean flair to the cooking. Zamudio, 27, once dreamed of becoming a pilot so he could travel the world. Instead, lucky for us, he attended culinary school on Margarita Island, off the coast of Venezuela.
Now, with his help, Stein and Demshak are clearly flying high.
ALMA COCINA LATINA 1701 N. Charles St. 667-212-4273. HOURS: Tues.-Sat. 5-8 p.m. PRICES: Appetizers: $10-17; arepas: $15-20; mains: $25-60; desserts: $7-10. AMBIANCE: Tropical sophistication.