Review: Church Bar in Old Goucher is Heavenly
Housed in a 19th-century renovated building, the long-anticipated concept features a cocktail menu unlike any other we've encountered.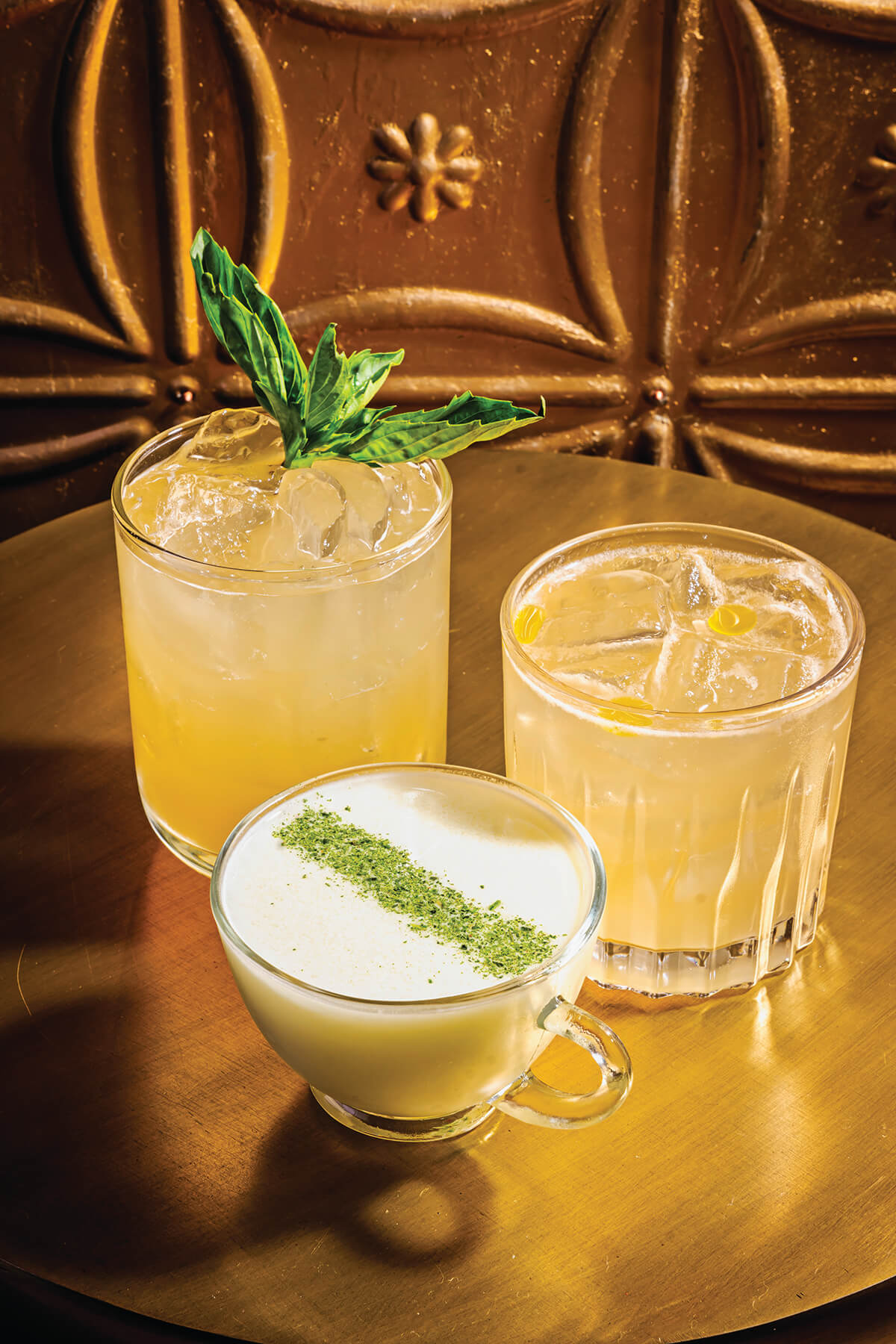 A welcoming spirit envelops you from the moment you set foot in Church, the divine new cocktail bar in Old Goucher.
Standing behind a wooden pulpit that came from an actual house of worship in Hampden, co-owner Chelsea Gregoire greets guests with a palpable warmth that sets the tone for what Gregoire and co-owners Marisa Dobson and Martha Lucius hope is Church's legacy.
"Church and the community we seek to foster is based on my philosophy that hospitality is the business of caring for souls," Gregoire, who holds a Bachelor of Science in religion and a Master of Arts in theology from Liberty University, told Baltimore when plans for the project were announced. "Drinks, food, and a cool space are just vehicles for finding new ways to meet people where they are. Calling my first bar 'Church' is a succinct way for me to ask, 'Where do we go from here? How can we reshape hospitality and Baltimore together?'"
Housed in a 19th-century renovated building, the long-anticipated Church features outdoor seating in the front and back, as well as a dining room, a medium-sized bar (with decorative wooden "organ pipes" above it), and an open kitchen. It has delivered on its promise—all those areas have tended to fill up quickly since it opened in September, so reservations (even for bar seats) are recommended.
Church's cocktail menu is unlike any other we've encountered in the city. First on the list, which Gregoire says will change quarterly, was The Host, a proprietary blend of clear spirits, blanc vermouth, bitters, and a light brine that's available as a martini or in a bottle with garnish service for three or more people to share. The Four Blessings includes applejack, the Golden Gate features celery gin, and the St. Vincent showcases Bolivian brandy.
We went with a Loose Seal, a combination of Japanese whisky, Szechuan amaro, yuzu, banana, and Thai basil. It was smooth and well made by our bartender, who, like the other employees, was attentive and conversational. Our second beverage, a Bath & Body Works, is a take on a margarita, made with blanco tequila, cucumber, grapefruit, melon, and lined with black lava salt. It was tart but not overwhelmingly so.
In addition to a permanent culinary team, Church employs a chef-in-residence who will change every few months. The program, reads the website, is "an experiment in creating a new kitchen paradigm that fosters mentorship, experimentation, and Church's vision of community." The first chef, Dwight Campbell, was raised in Jamaica. His menu, including pepper shrimp and jerk ribs, harkened to those roots.
We tried the rockfish served over a sweet pepper and onion escabeche. The fish was flaky and the escabeche complex and spicy. The best part of the dish was the fried fish skin that accompanied it. (Campbell should bag these delights and sell them as snacks.)
As we left Church that night, we felt that sense of inclusion and community that its owners are striving to create.
We'll be back. We're Churchgoers now.