Review: Former Soccer Player Scores with Pekara Bakery
At Pekara on West Cold Spring Lane, the baking is done from scratch, the old-world way.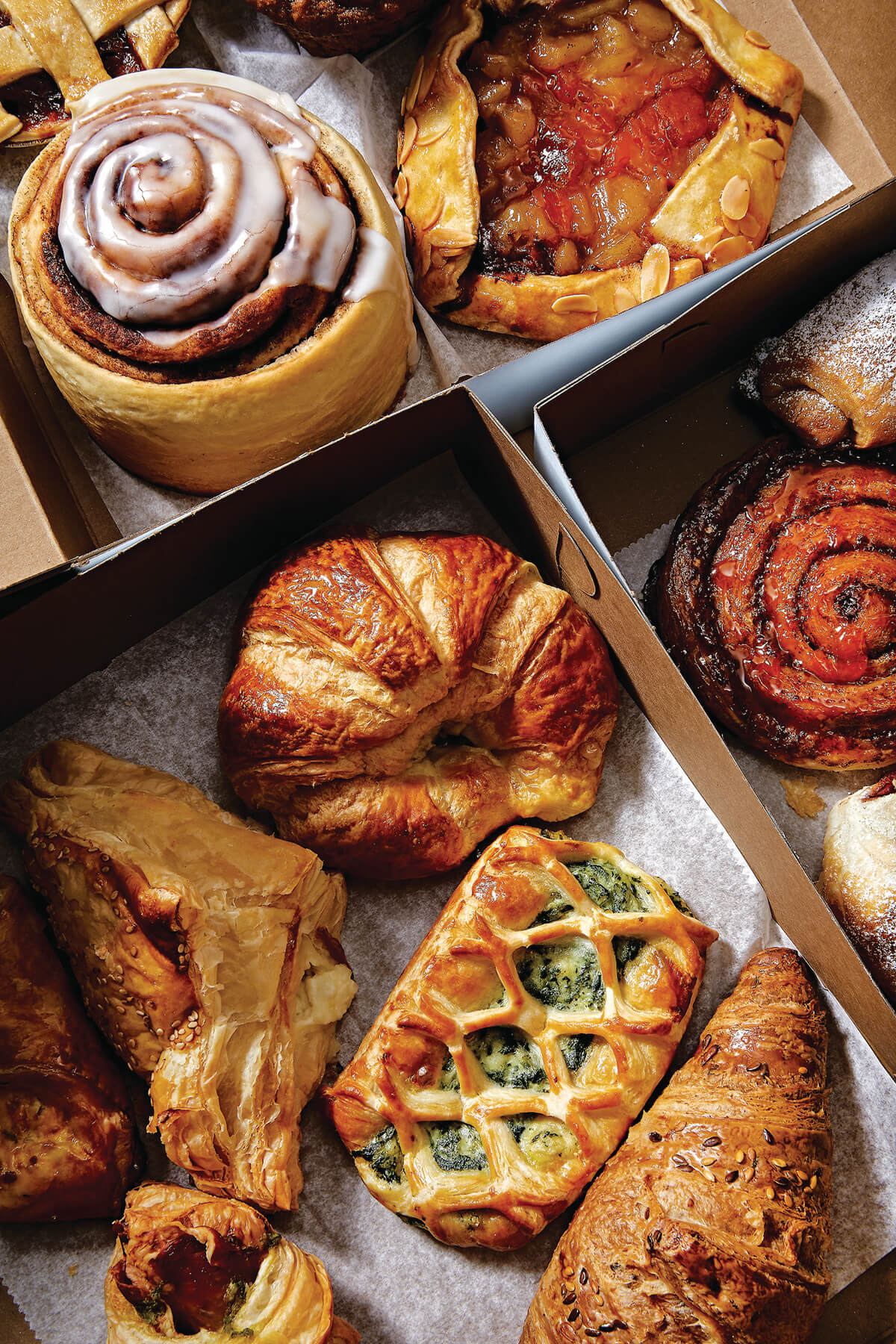 After the closing of his popular Roggenart Bakery in Mt. Washington several years back, Serbian native Radomir "Rale" Mihajlovic knew he wasn't done yet. In fact, he was busily making plans to open a new bakery when the unthinkable happened—a global pandemic that ground his plans to a halt. But he never gave up hope. And finally, in June 2020, he was able to open Pekara Bakery.
"Owning a bakery was part of my family tradition and a continuation of what they started," says Mihajlovic, who first came to Baltimore 25 years ago to play professional soccer with fellow Serbian Mike Stankovic on the Baltimore Spirit (then Baltimore Blast) team.
"My grandma had bakeries in Serbia, Romania, and Macedonia and was very successful until World War II, when everything changed," remembers Mihajlovic.
Luckily, her stories and recipes survived the war and several of her bread and pie recipes are in rotation at the bakery. "My mom, Javorka, was amazing at making cakes," he says, "so I'm using some of the old recipes from her, too."
Part of what led to Roggenart's demise was that Mihajlovic and his business partner didn't always see eye-to-eye on the mission of the bakery.  "My former partner wanted to keep products very specific to Austria-Germany," Mihajlovic says, "and he didn't want to have anything else."
That's certainly not the case at Pekara, which means bakery in Serbian. At Pekara, the baking is done from scratch, the old-world way, without preservatives or additives ("flour, water, yeast," says Mihajlovic of his breads). And while it may look modest from West Cold Spring Lane in the Evergreen neighborhood, inside, behind the gleaming glass cases, there's a dizzying array of treats from breads to pastries.
Thankfully, whether you're craving a simple almond croissant or a flaky pain aux raisins pastry that's satisfyingly sweet, there's no wrong choice when it comes to Pekara's baked goods.  "Baltimore has so many bakeries but so many of them specialize," says Mihajlovic. "Some of them make just bread or just bagels or just cookies or cupcakes. When you come here, you'll find everything all in one place."
And while his beloved baba, Kostadinka, never got to see her grandson's bakery come to life, the entrepreneur knows she would have been proud of his place.
Says Mihajlovic, his voice filled with pride, "I hope she can see it from the skies."

PEKARA BAKERY, 506 W. Cold Spring Lane, 443-873-7190. HOURS: Tues.-Fri. 7 a.m.-4 p.m. Sat.-Sun. 8 a.m.-4 p.m. PRICES: breads: $3.50-6; pastries: $3.75-4.50; cakes and pies: vary.