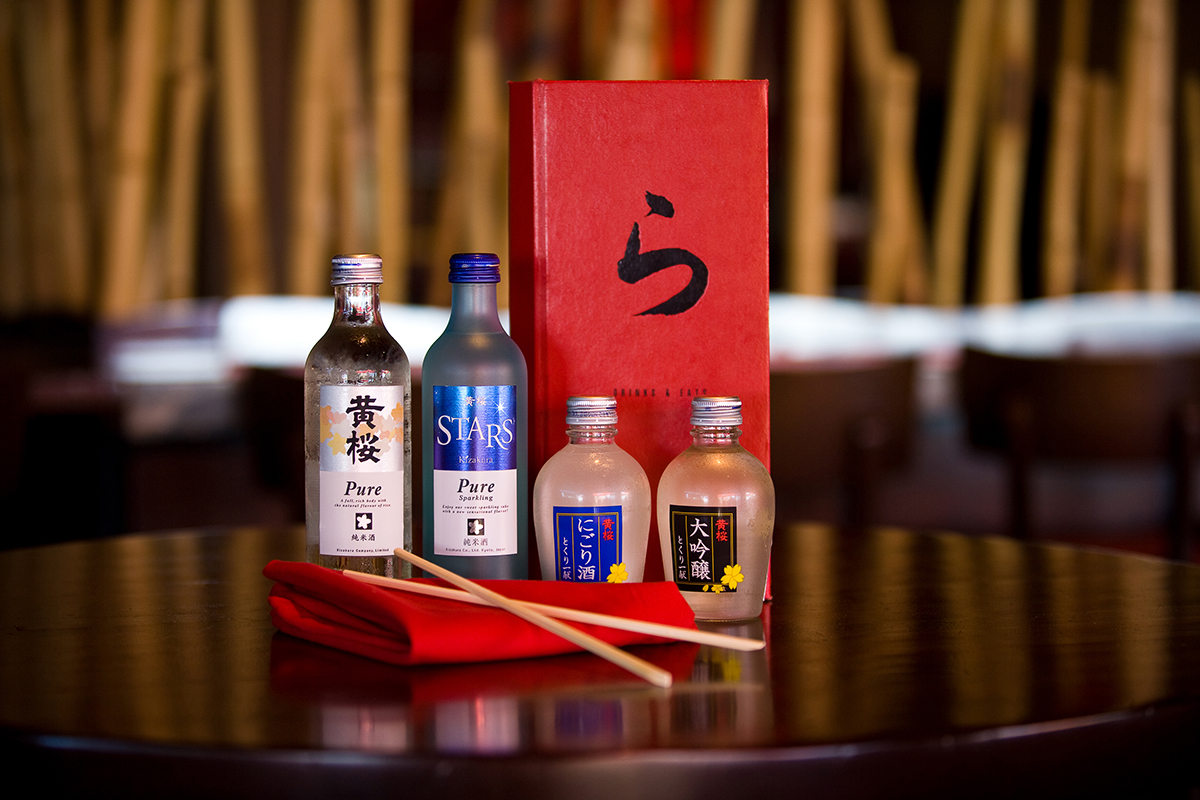 Last night I attended a media event put on by Profiles PR at RA Sushi, to promote the restaurant's new Sushi 102 class. We were able to take part in a sample class, where we made a tuna appetizer, rainbow roll, shrimp tempura roll, and banana split maki for dessert.
All the while, the sushi chefs at RA paired each dish with a fitting sake sample. I've been to beer and wine pairings before, but never sake, so I was anxious to find out what makes a good match.
Our first course that we made, seared tuna slices with creamy wasabi dressing, was paired with Kizakura's Stars sparkling sake, pictured. This sake was especially light with a subtle fruity flavor, which worked well with the refreshing tuna appetizer. But, connoisseurs would probably miss the distinct sake flavor.
The rainbow roll was paired with RA's house sake, which had a dry flavor that countered nicely with the strong fish-taste of the tuna and salmon on top of the roll. Next, the shrimp tempura roll (with crab mix, avocado, and asparagus) was matched up with the Hananomai Katana, which had a clean, almost lemony flavor—a good complement to the fresh green vegetables.
We (somehow) made room for dessert and made our own banana split maki (bananas and chocolate chips fried in tempura batter, topped with fruit and whipped cream). This was, fittingly, paired with Nigori crème de sake, which was creamy and sweet (the dessert wine of sake) and would probably pair really well with spicy food.
While it wasn't always pretty, it was fun learning how to make our own sushi—and also gaining insight on what sake works best with what dish. If you're interested in taking a Sushi 102 class, RA is offering classes September 18, October 23, November 20, and December 18 at 2 p.m. Call the restaurant or email [email protected] to reserve a space.