Seafood Spectacular:
Other Fish in the Sea
Mussels, octopus, squid, and shrimp make us as happy as clams in mud.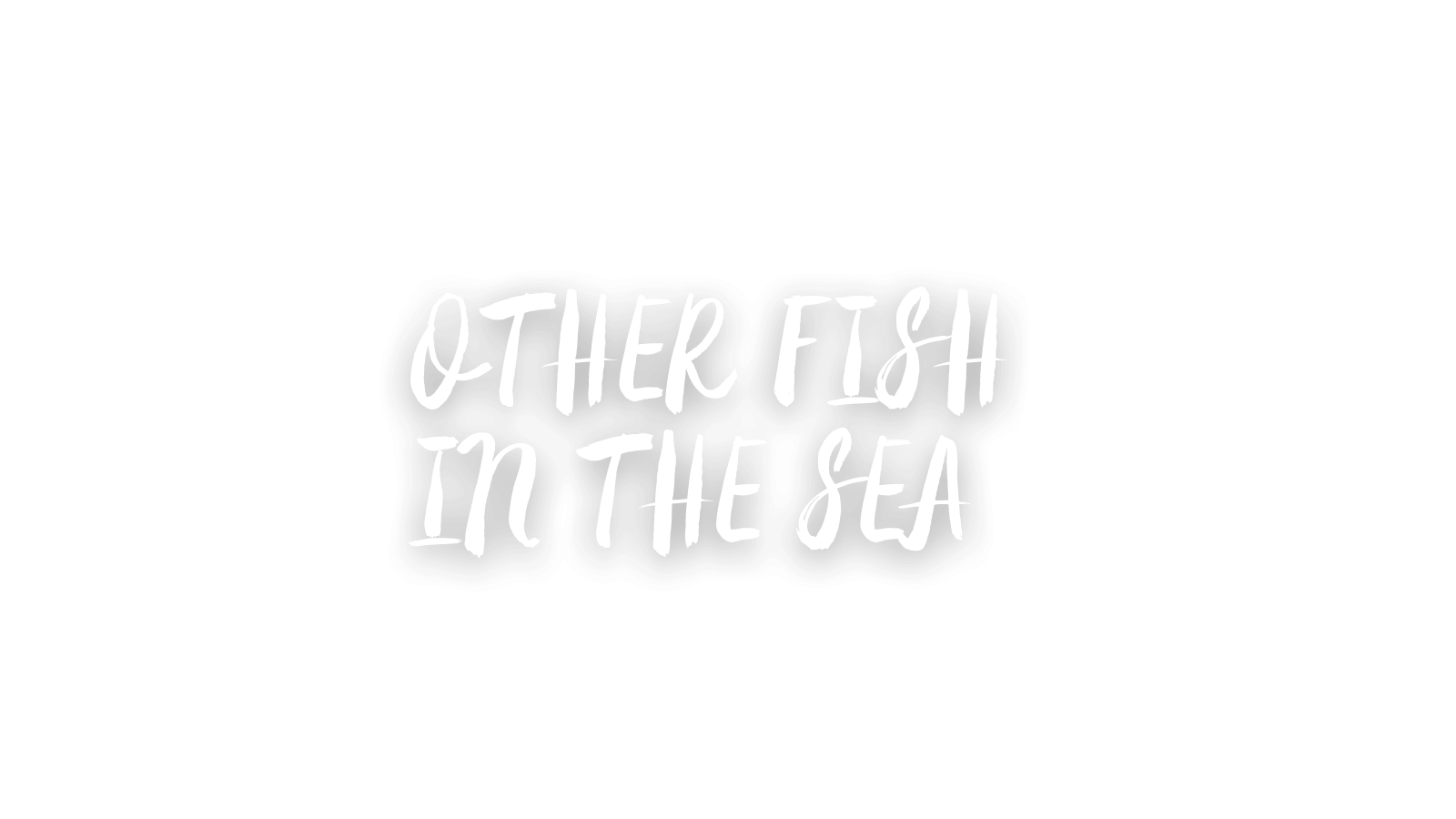 SECTION 4: OTHER FISH IN THE SEA
Mussels, octopus, squid, and sHRIMP make us as happy as clams in mud at high tide.
Bertha's
FELLS POINT
At this funky 43-year-old Fells Point landmark, expectant locals and tourists alike arrive in droves for black-shelled bivalves. Mussels come hot and tender, with an array of marvelous melted butters, including garlic, spinach and tarragon, or anchovy-tomato, but we strongly suggest one of the specials submerged in coconut milk and Thai chili or chorizo and Heavy Seas beer. For more succulent shelled snacks, consider the escargot, or keep it classic with steamed shrimp. And on your way out, don't forget to grab the famous "Eat Bertha's Mussels" bumper sticker (said to have been sighted on all seven continents) to help spread their gospel of goodness. 734 S. Broadway, 410-327-5795.
MAP IT
---
BoatHouse Canton
CANTON
While Boathouse Canton is housed in the historic Tindeco Wharf building on the site of an old tin decorating company, you'd be hard-pressed to find anything coming out of a can. Fresh seafood shines, including jumbo steamed shrimp, luscious Cape Cod mussels with a wine-and-garlic sauce so good you'll want to swig it (or at least dunk your crusty bread in it), and a fabulous fusion of fried calamari, lemons, capers, and red pepper. This is the perfect place to watch the boats bob along the dock and get into the swing of summer. 2809 Boston St., 410-773-9795
MAP IT
---
Cantler's Riverside Inn
ANNAPOLIS
This tiny, tucked-away crab house on the wooded waterfront of a quiet creek near the Severn River has an old-school vibe that draws both tourists and locals. Some come for the classic Chesapeake Bay crab deck, with its paper-covered picnic tables, but don't miss a menu full of no-frills steamed seafood like local oysters and buckets of soft-shell crabs and cherrystone clams. The jumbo peel-n-eat shrimp—loaded with Old Bay, onions, and potatoes—are perfect for a summer afternoon, especially when paired with a cold can of beer. Crack one open and take in the twinkling tide. 458 Forest Beach Rd., Annapolis, 410-757-1311
MAP IT
---
Canton Dockside
CANTON
Whether you're searching for picnic tables in the sunshine or the dark-wooden interior of a seafood restaurant, Canton Dockside is your best bet. It's a popular destination for cracking crabs and drinking beer by the pitcher, but one peek inside the extensive menu and you'll realize there's much more, including mussels with brown butter and fried clam strips tossed in house-made buffalo sauce. Our go-to order is the Old Bay shrimp tray—one pound of pre-peeled shrimp smothered in the spicy seasoning and cooked with buttery red potatoes and sweet onions. It's like a lively, Southern crawfish boil—done Maryland style. 3301 Boston St., 410-276-8900.
MAP IT
---
Factors Row
ANNAPOLIS
Amid inventive menu offerings like chorizo shrimp in saffron broth, tuna rolls with harissa oil, and luscious crab and maitake mushroom risotto, you'll find the dreamiest ceviche you've ever tasted: fat, creamy, scallops lightly doused with the mild fire of espellete peppers and tangy lime, and served on a plate scattered with colorful orbs of beet and lemon gel. That beautiful little starter at this trendy spot near the city dock is worth the trip to Annapolis alone. Next time, we're ordering two. 26 Market Space, Annapolis, 410-280-8686.
MAP IT
---
Sea Change
Track the rise and fall of our bay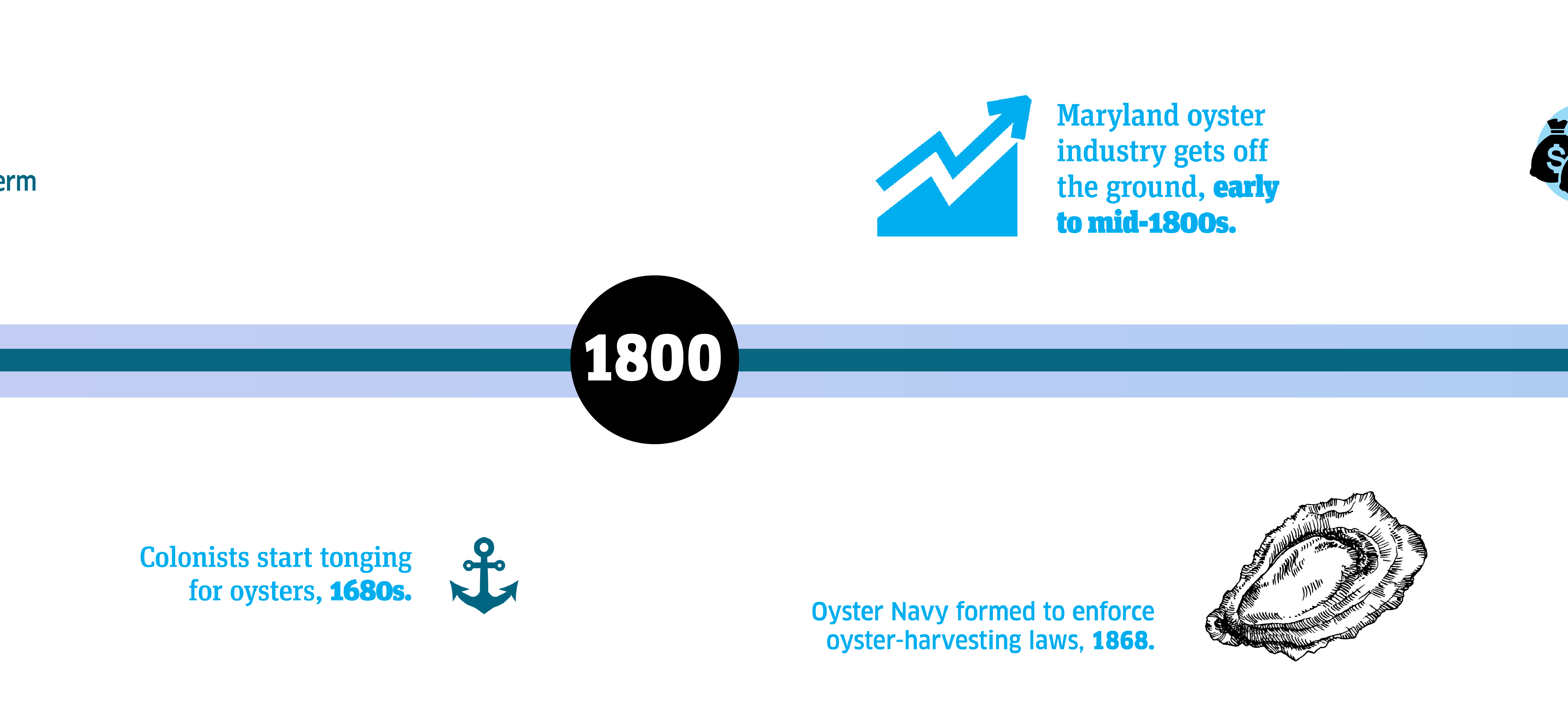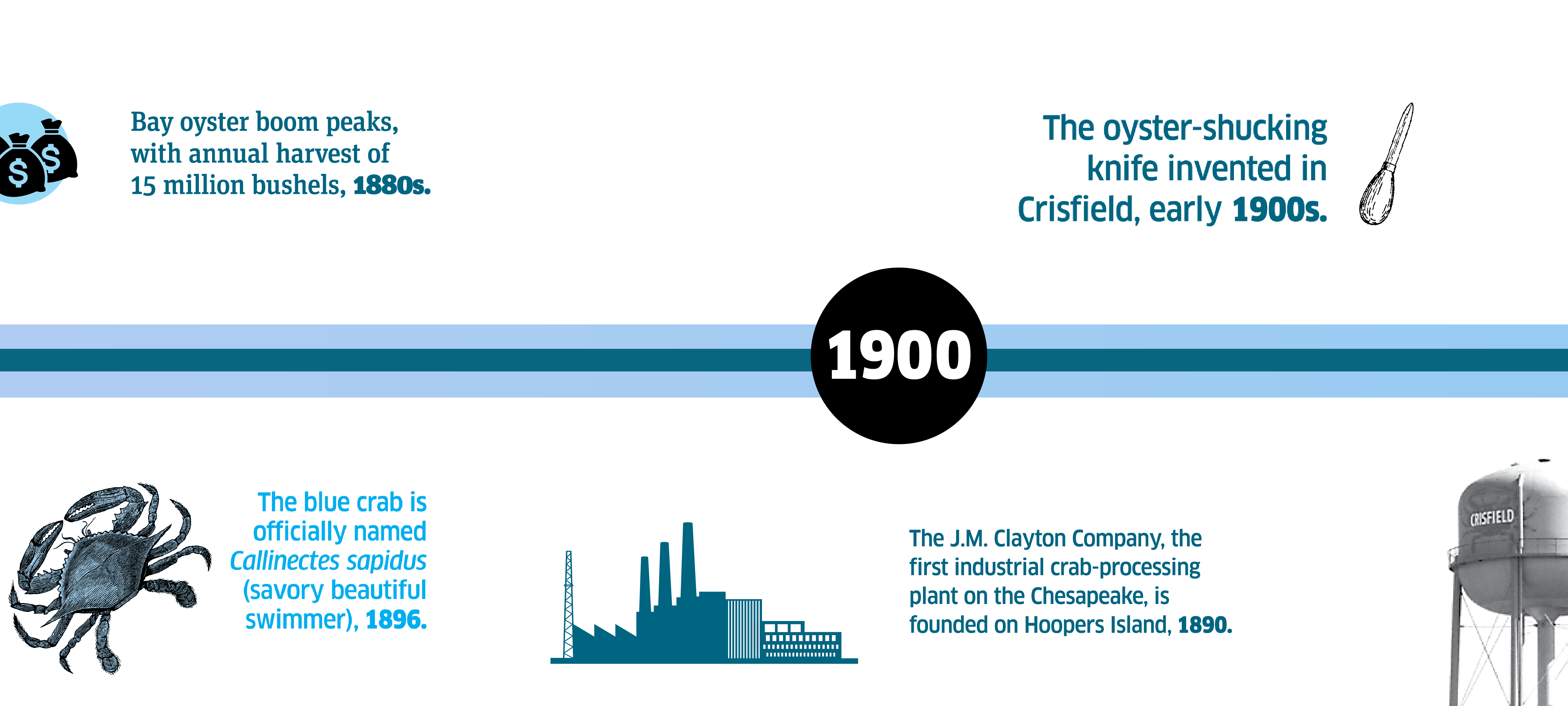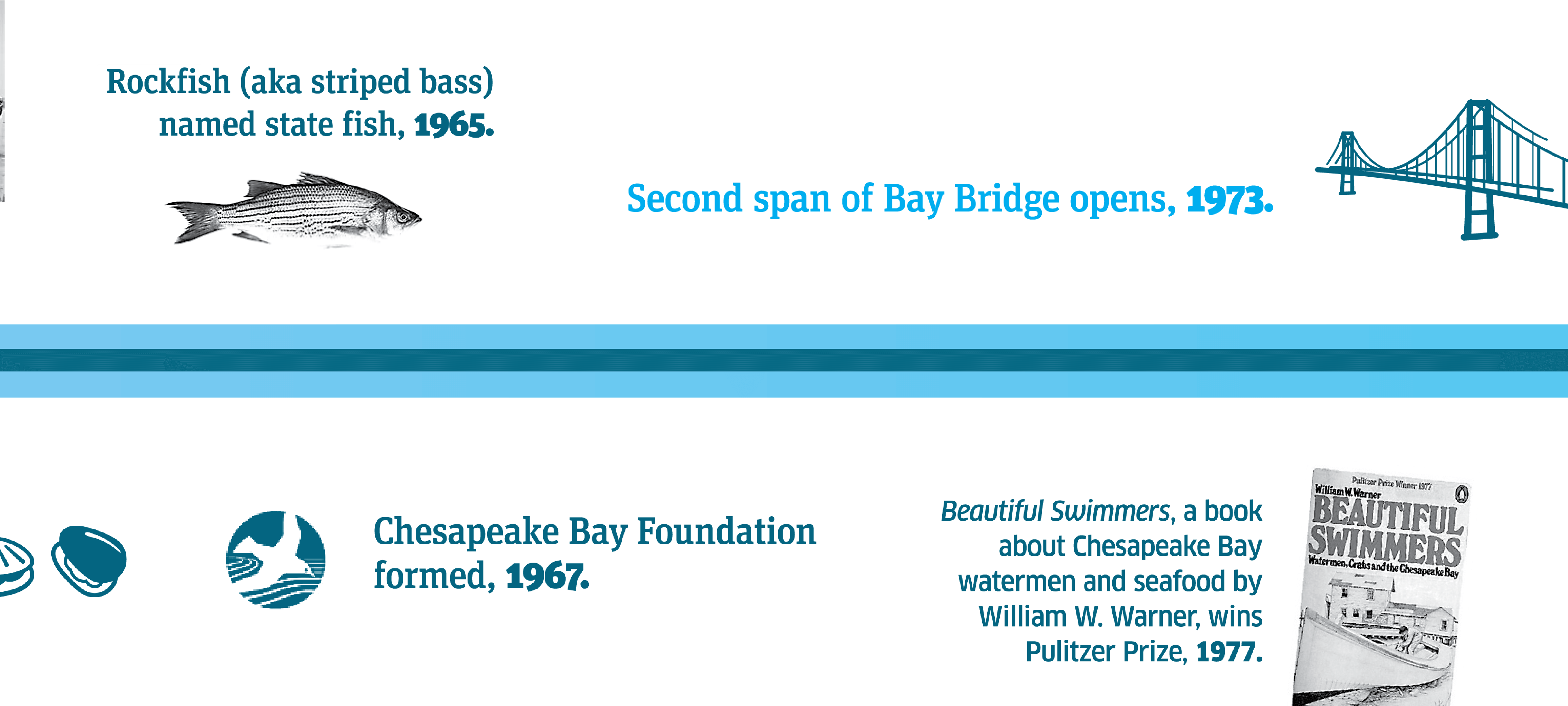 ---
L.P. Steamers
LOCUST POINT
This South Baltimore seafood spot is a true Bawlmer gem. For nearly 20 years, the tiny Locust Point row home has been a neighborhood hangout for hot crabs and cold beer. As the name suggests, they have a smattering of steamed seafood options—from crabs and clams to shrimp, scallops, and lobster tails. (Consider the Natty Boht Load of Food, which includes a sampling, plus a pitcher of beer.) We love the fried stuff, too, like crispy clam strips, served with tartar sauce and Utz chips, and the seasonal soft-shell crab, pan-fried in butter with a dusting of flour and Old Bay. And while the fare is reasonably priced, the rooftop view of the "Domino Sugars" sign is priceless. 1100 E. Fort Ave. 410-576-9294
MAP IT
---
Mama's On the Half Shell
CANTON
For such a tiny tavern, Mama's goes big—from the bites (the Seafood Club is a daunting triple-decker with a crab cake or fried oysters, shrimp salad, bacon, and Swiss cheese), to the hefty selection of daily specials, including local oysters and fresh-caught fish. We say keep it simple with classic Chesapeake Bay appetizers like steamed shellfish and crab soup (garnished with a flash-fried soft-shell). And as any local will tell you, the beer mussels—paired with sautéed shrimp and spicy chorizo in a sinus-clearing, spoon-worthy sauce—are first-rate. 2901 O'Donnell St., 410-276-3160
MAP IT
---
Mussel Bar & Grille
HARBOR EAST
As an introduction to the new Harbor East seafood cathedral, take a taste of its full raw bar brimming with oysters and shrimp during one of its many happy hours. But let's be honest: You're here for the restaurant's namesake. The portions are plentiful, so order some half-pots to share with your friends. Go classic with white wine mussels—luxuriating in lemon, garlic, and cream—or creative with concoctions featuring fiery merguez sausage, smoky tomato broth, and hot chili aioli. Order the frites (duh), but save room for a slice of Smith Island Cake. 1350 Lancaster St., 410-946-6726
MAP IT
---
Pen & Quill
STATION NORTH
With eats as eclectic as its Station North neighborhood, Pen & Quill might not immediately scream "seafood." But take our word for it and go straight for the beer-steamed clams, aptly categorized as a "conversation starter." Plump and perfectly cooked, they swim in a garlic, shallot, beer, and butter sauce that will make your bread do a disappearing act. While they're off the menu until fall, tide yourself over with an order of octopus confit or spectacular scallops. 1701 N. Charles St., 410-601-3588
MAP IT
---
Vito Ristorante Italiano
COCKEYSVILLE
While Vito Ristorante Italiano has long been known for its first-rate Northern Italian fare (think classic veal Marsala and chicken piccata), a recent visit reminded us that it's seafood that makes the biggest splash here. Go for the formidable fruitti di mare, the clams casino, the tender grilled octopus brushed with lemon oil and perched on a pile of milky fior di latte ricotta. Also consider the lobster tail swimming in cognac cream. Can't settle on just one dish? The linguine fruitti di mare with mussels, shrimp, calamari, and clams is like the ocean emptied on a plate. 10249 York Rd., Cockeysville, 410-666-3100
MAP IT
---
Q&A


Catching up with
Tj Tate

The National Aquarium's director of seafood sustainability weighs in on her new mission.
While more than a million visit the National Aquarium to marvel at marine animals in their watery worlds, one of Baltimore's favorite tourist attractions has been working toward the greater goal of preserving the Chesapeake Bay. Last December, the Aquarium hired Tj Tate as its first-ever director of the sustainable seafood program. Over grilled Barren Island Oysters at Family Meal on the Inner Harbor, we talked shop—and sustainability.
Do people react oddly when they hear that the National Aquarium is telling people to eat fish?
Some people find it odd, but people expect great things from a leading conservation organization. It's time that we evolved in this direction, as sustainable seafood is not only a leading source of protein for a healthy diet but key to our economy and healthy oceans.
With all that's in the news about the mislabeling of seafood, what steps should we take as consumers?
We're sitting here on the bay and no one knows what they can eat or where they can eat it. Marylander's are exceptionally proud of the history of the blue crab, but most will also tell you that they fear that the health of the bay has destroyed the future of that industry and that they are not really eating crab from our waters. I tell people to simply ask—where is the seafood from and is it sustainable? Chefs and retailers are taking steps to educate their employees on their seafood choices and are aware that the consumer wants to know the facts of their food.
What does the term "sustainable seafood" mean?
Sustainable seafood has a different meaning to all. I think of what happens on the water or the farm. Is the seafood responsibly harvested or managed in a way that can stand up to the test of social, economic, and environmental stressors? If the answer is "yes," then the word sustainable can safely be applied.
Why is eating sustainable seafood so important?
When you're supporting a renewable resource or sustainable resource, you're helping the economy because you're helping the waterman. And the watermen are the first line of defense in conservation—if they harvest everything that's in the bay, they don't have a job anymore.
What do you want aquarium visitors to get out of their visit?
When you come to the aquarium, you're looking at things behind the glass, and that's all you see. Our job is to get people to think about what's under the water, as well. We have to make that connection for the visitors who get thinking about the water that the fish are swimming in and how it is interconnected to an entire watershed. That connection is tied to an entire food system.
So why should we eat seafood, anyway?
Seafood is one of the best proteins you can put in your body. There's a list of the nutritional benefits from seafood that the U.S. Department of Health and the USDA just put out. If you boil it down, everybody should eat more seafood.