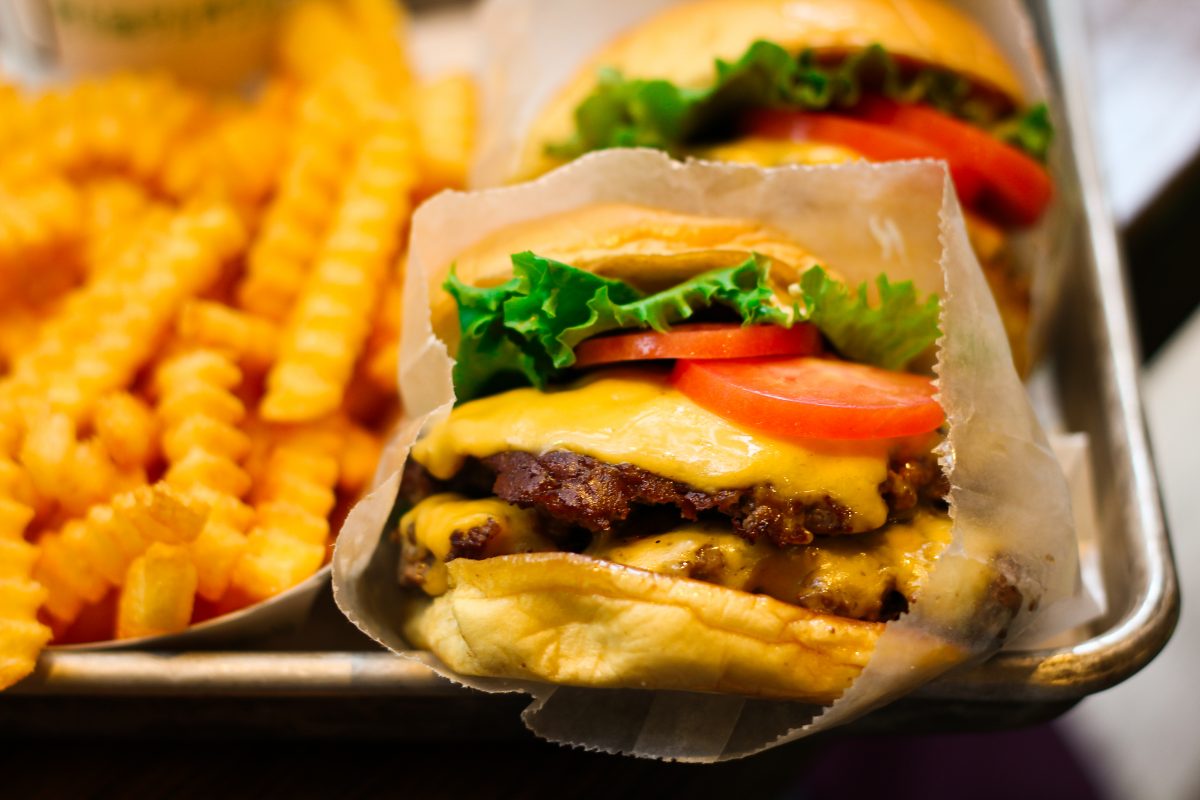 Courtesy of Shake Shack
Get ready to have a Shack attack as cult favorite Shake Shack opens on the Inner Harbor.
The long-awaited burger chain (with outposts including New York, Miami, Moscow, and Dubai) will be ready for business next Monday on 400 E. Pratt Street at 11 a.m., and we're seriously salivating.
While Shake Shack will offer some of the standards, including griddled-crisp flat-top dogs, all-beef, hormone-free burgers, and retro crinkle-cut fries, the menu will also have a local angle.
The Pratt Street location will serve frozen custards including Pratt St. Pie oh My (vanilla custard and a slice of Dangerously Delicious Pie's blueberry pancake pie) and Salty Balty (chocolate and vanilla custard, chocolate truffle cookie dough, Mast Brothers dark chocolate chunks and chocolate sprinkles).
"We're thrilled to join the dynamic city of Baltimore, and we couldn't ask for a better home than the heart of the Inner Harbor," said Shake Shack CEO Randy Garutti in a release. "We'll be working hard to build the Shack as a true community gathering spot for locals and visitors alike to enjoy a ShackBurger, crinkle fries, frozen custard and a beer, near the waterfront."
From its humble origins as a hot-dog cart founded to support an art project, entrepreneur Danny Meyer's Shake Shack set itself apart from other roadside hamburger stands with its all-natural, antibiotic-free Angus beef burgers, emphasis on local twists, and earth-friendly design.
Can't make it on Monday? Shake Shack will represent at The Emporyium on April 18 and 19.