Show Support for Your Favorite Restaurants with This Nifty Merch
A piece of merch to please every palate.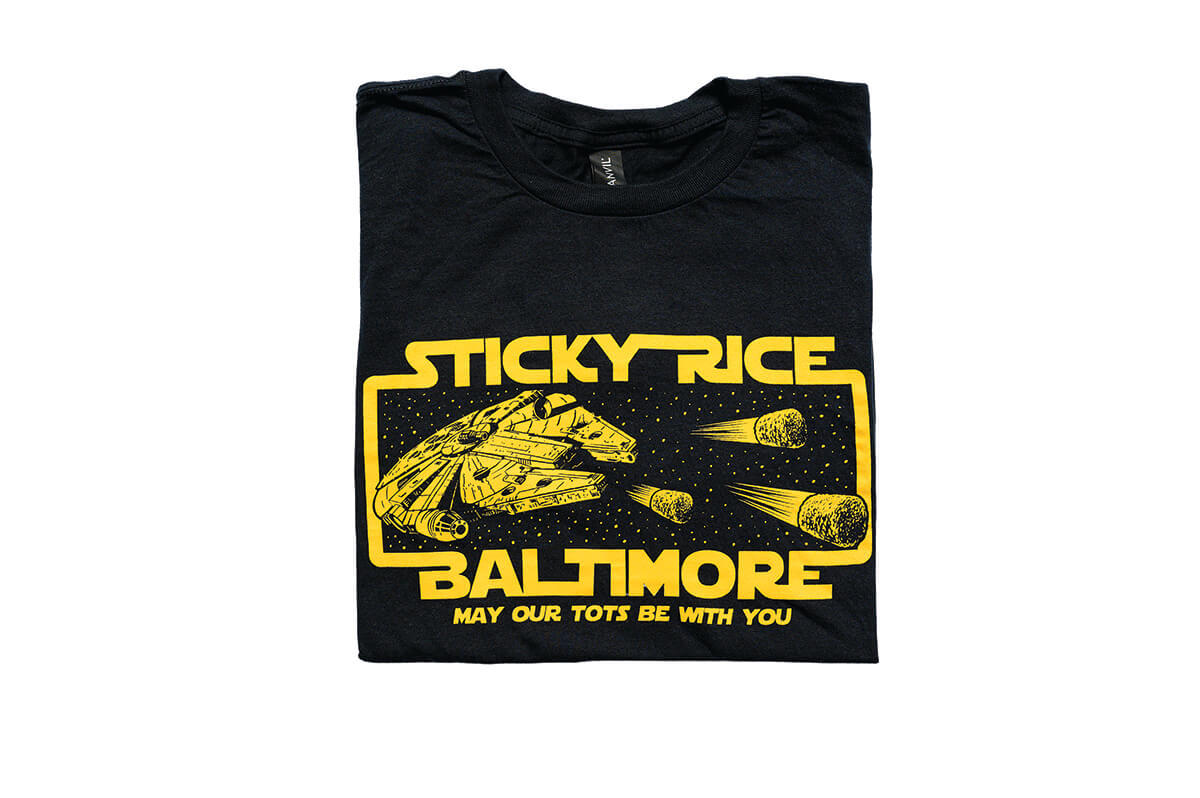 Do you ever love a restaurant so much you want to take a piece of it home with you? And no, we're not talking about petty theft of salt and pepper shakers or a short-lived box of leftovers.
Many beloved local restaurants sell swag, so you can flaunt your adoration for them anytime. Our own collection includes a navy blue long-sleeve from McFaul's IronHorse Tavern of Parkville, a coffee mug dotted with strawberries from Ocean City's Bayside Skillet, and a bumper sticker from the ever-quirky Papermoon Diner.
And while you might get a new addition to your closet, the restaurant also gets a boost in the name of free advertising.
Restaurant consultant Arlene Spiegel of Arlene Spiegel & Associates in New York City notes that restaurant merchandising is a way to make sure that a given brand stays with a guest.
"Whether it's a T-shirt, an umbrella, or a jar of barbecue sauce," Spiegel says, "the whole idea is that the brand is extended beyond the brick and mortar of the restaurant itself."
If you want to show support for your favorite spot, check out some of these nifty merch options.
---
Bertha's Mussels Bumper Sticker: (Free with meal)
Anyone who's been to Fells Point in the past few decades will know this classic seafood staple. Matching the Kelly green shade of the restaurant's exterior, Bertha's gives out a sticker that serves as a piece of simple, straightforward advice we should follow more often: Eat Bertha's Mussels.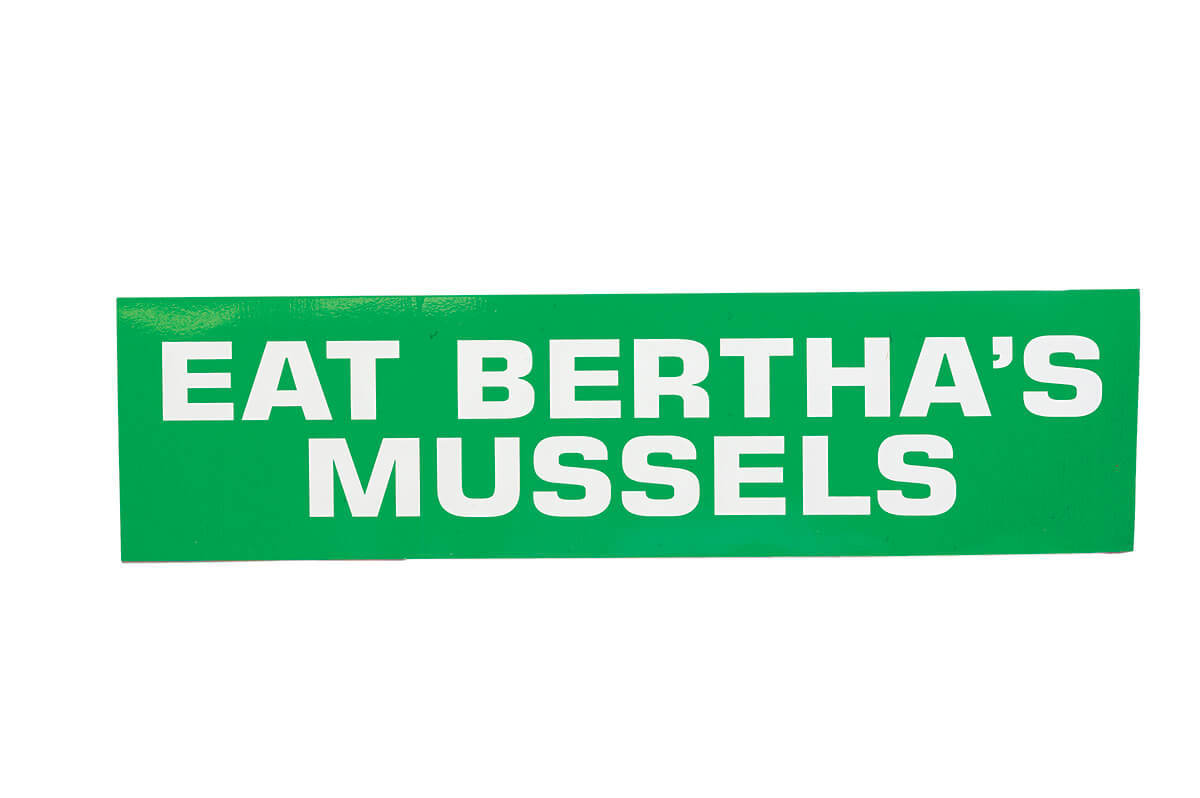 ---
The Charmery Engraved Ice-Cream Scoop ($20)
Why stop at simply taking home a pint of one of the Charmery's eccentric flavors? Recreate the experience by treating yourself to an ice-cream scoop engraved with the shop's logo.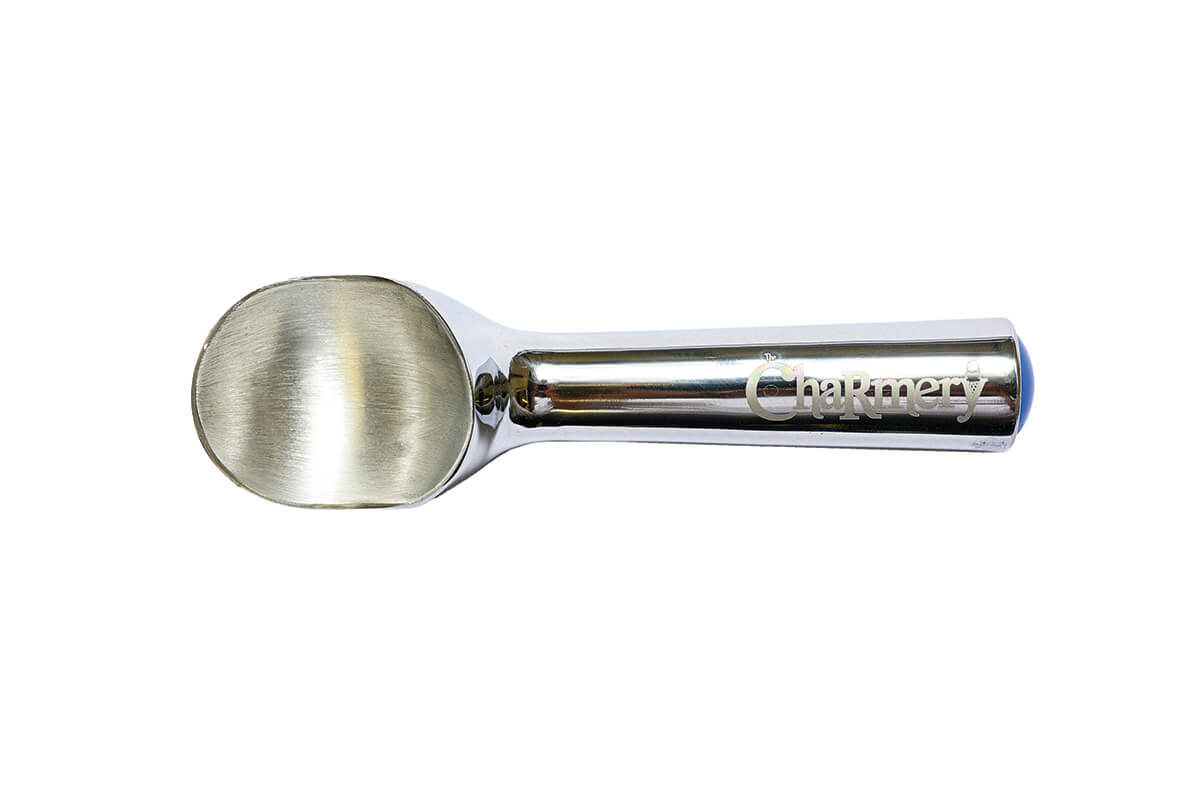 ---
Baby's on Fire Mug (10)
Show off your love for records and your dedication to caffeine by grabbing a cute white mug with the logo of Mt. Vernon's finest. Better still, stop in for
a cup of coffee and buy a mug for whomever you call 'baby.'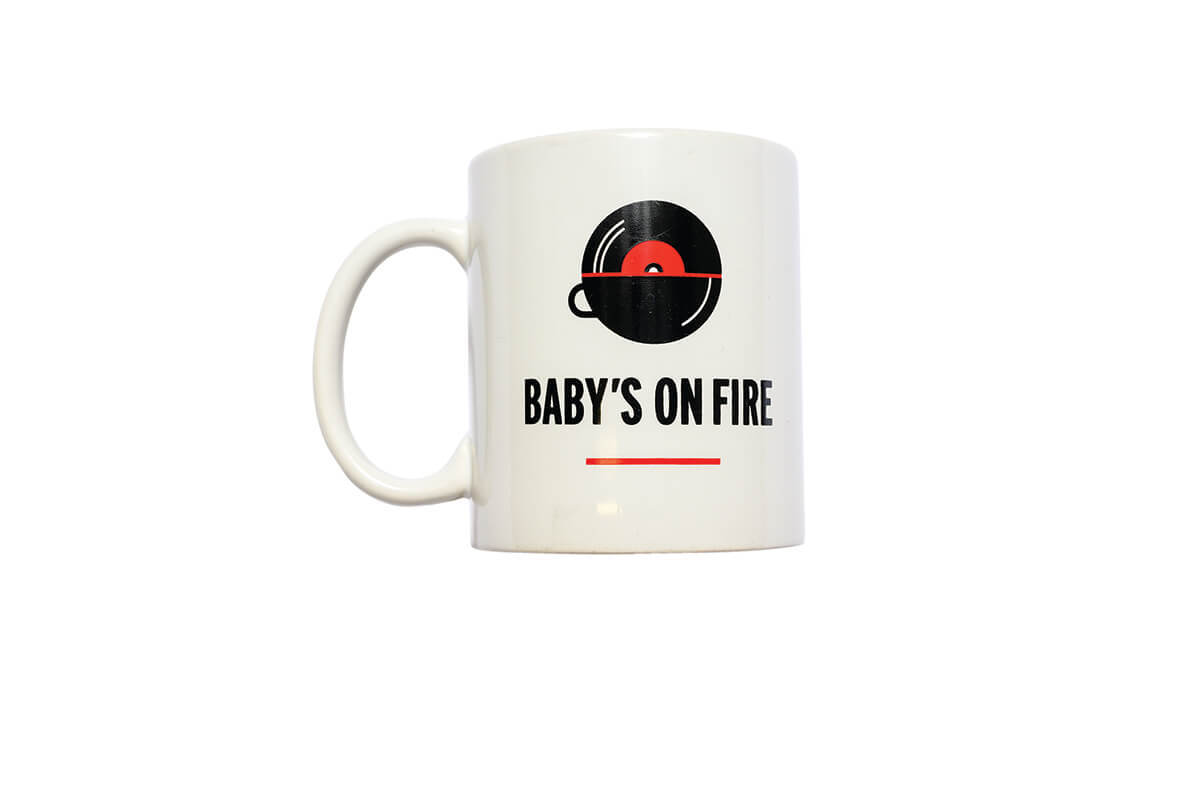 ---
Sticky Rice Star Wars Shirt ($16)
Whether you're a sci-fi buff or a connoisseur of high-quality tater tots, Sticky Rice has something for everyone. Meld the two passions together by checking out this T-shirt, and we can (almost) guarantee that you'll be the only person in the room wearing tater-shooting-spaceship chic.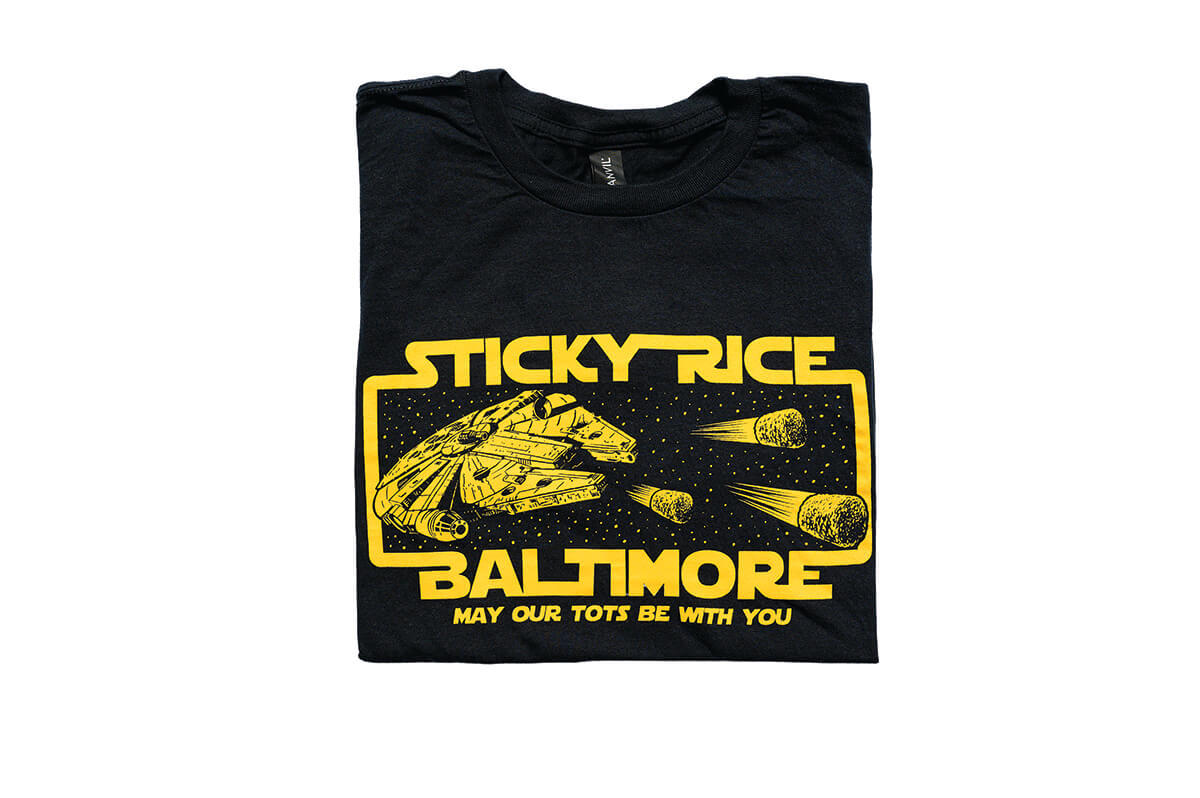 ---
Duck Duck Goose Baseball Hat ($30)
There aren't many things in this world cuter than baby ducks, which is why we adore the embroidered ducks on the back of the hats from this Fells Point eatery. For a fashion-forward look, wear it backwards to display the ducks to the world.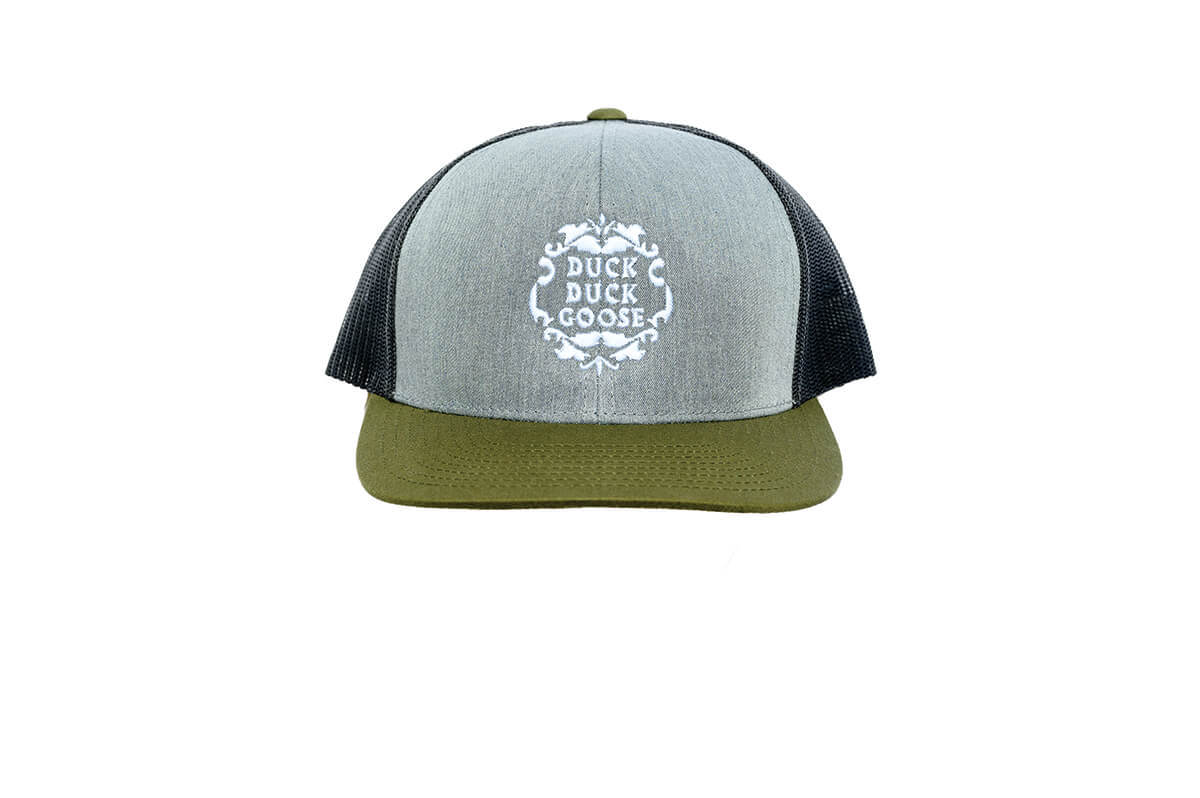 ---