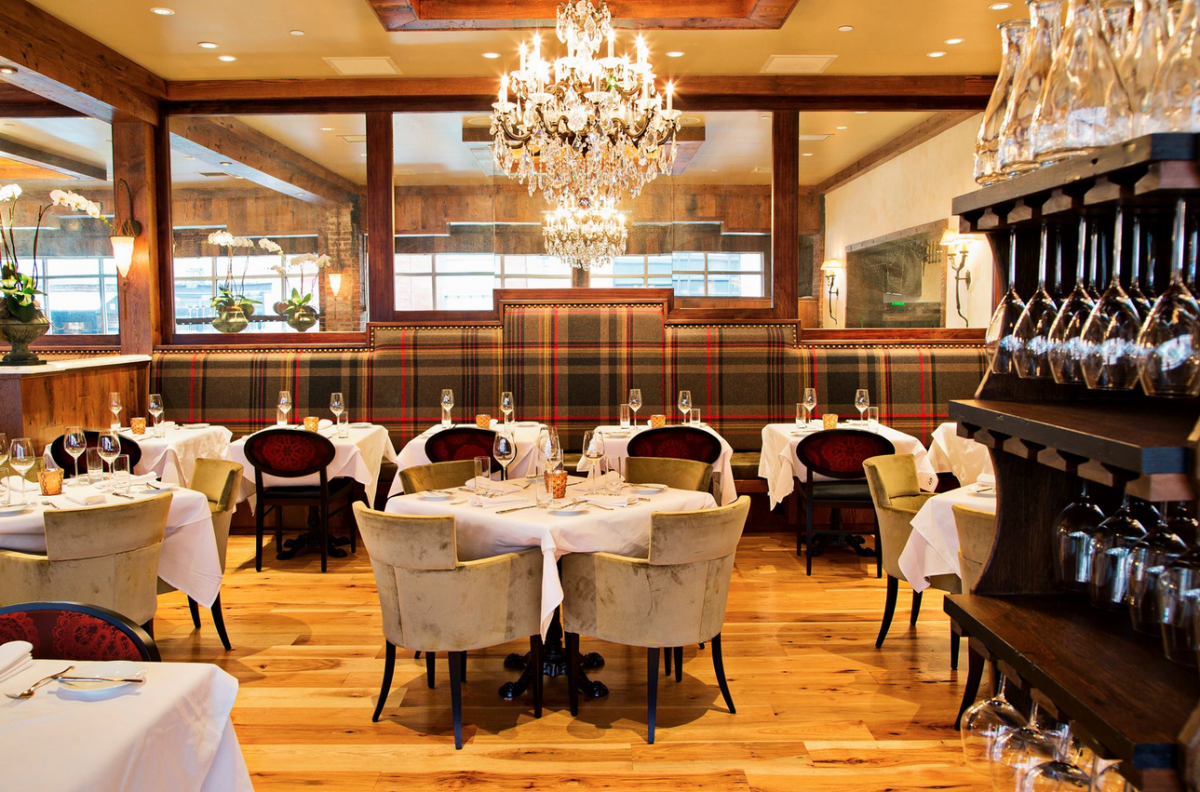 Courtesy of Fleet Street Kitchen
Raise a glass to blooming buds and sunny skies at Fleet Street Kitchen next week.
The fine-dining spot in Harbor East will be hosting a five-course wine dinner on Wednesday, April 15 at 6:30 p.m.
Executive chef Michael Correll and beverage director Tim Riley have designed an elegant prix-fixe menu fusing the season's freshest bounty with specialty wines from France and Austria.
"The first of the season is always a big deal," says Correll, who started at Fleet Street last October. "During the winter everything's about root vegetables and stews, but when I think spring, I think light and refreshing—and a lot of green."
In keeping with Fleet Street's farm-to-fork style, chef Correll says he was excited to make locally-sourced ingredients the highlight of the menu.
"White asparagus is one of my 'things'" he says. "I think the whole menu is going to be a hit but I'm really excited for people to taste that dish in particular."
In addition to the dashi-poached jumbo white asparagus with English pea purée and sea urchin, the evening's menu will include pumpernickel-crusted cod paired with a glass of French chardonnay, leg of lamb with baby artichokes served with a glass of cabernet franc, and heirloom carrot cake with marshmallow ice cream served with a glass of French sauternes.
Chef Correll also says that he's inspired by Japanese cuisine, and he's putting his own unique spin on some of the dishes by adding ingredients like maitake mushrooms, wasabi toboko (fish eggs,) and yuzu (a citrus fruit native to East Asia).
With more than 100 bottles of wine in its cellar, Fleet Street Kitchen is a great place to sample wines from around the world.
Says Correll, "Tim Riley loves teaching people, so they come in with an open mind and leave having learned something new."
Tickets for the all-inclusive event can be purchased here.