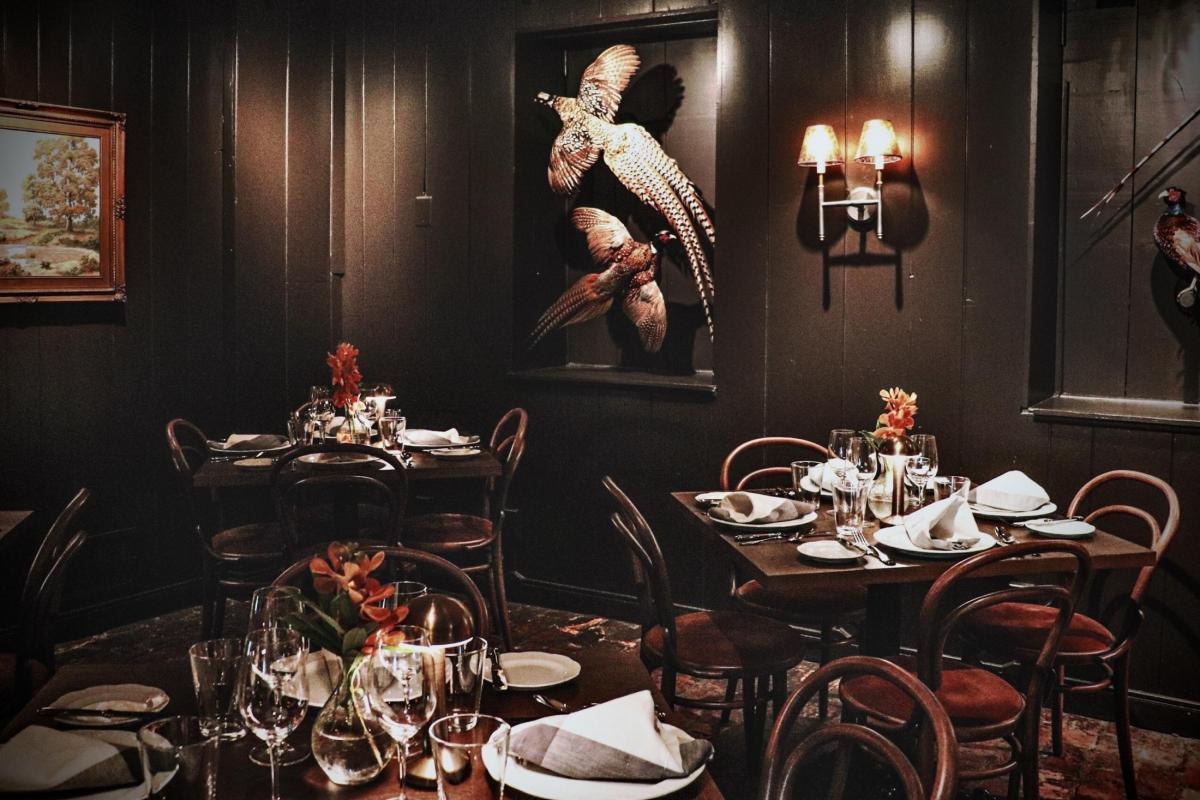 The owners took inspiration from the traditional lodges one might find in the southwestern region of France. —Photography by Lorann Cocca
Through the years, the site of the circa 1740 Milton Inn was once a coach stop for Quakers, a schoolhouse for John Wilkes Booth, an antique shop, and, of course, a decades-old fine-dining institution. So, when the Sparks restaurant became a casualty of the pandemic last year—ending a 70-plus year run—diners all over Baltimore, who'd celebrated many a special occasion there, went into mourning.
Now, the historic space has opened its doors once again for Tuesday through Sunday dinner service—thanks to Foreman Wolf restaurateurs Tony Foreman, Cindy Wolf, and their partner chef Chris Scanga, formerly of Roland Park's Petit Louis Bistro, who will serve as executive chef. (Sunday brunch and lunch will soon follow.)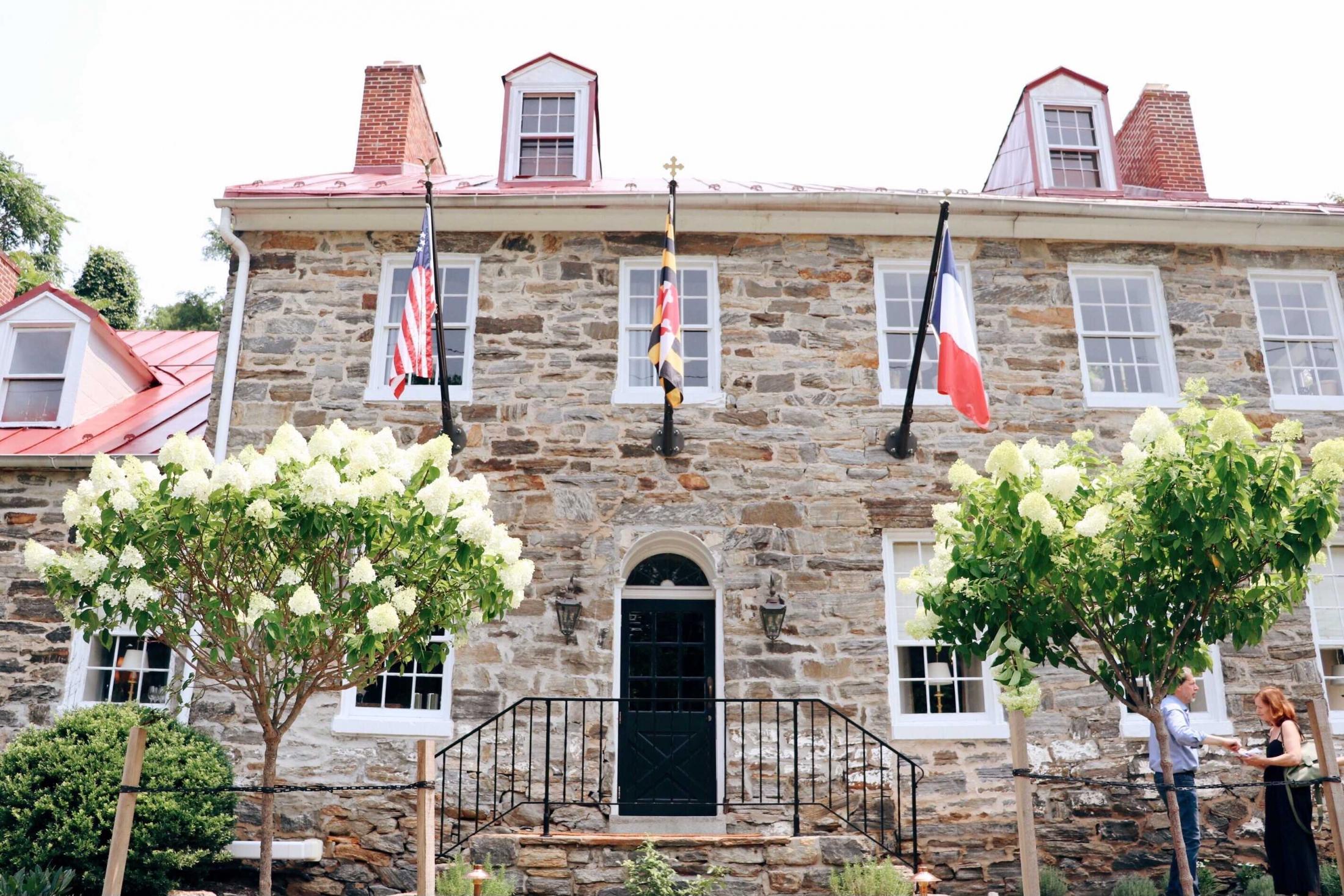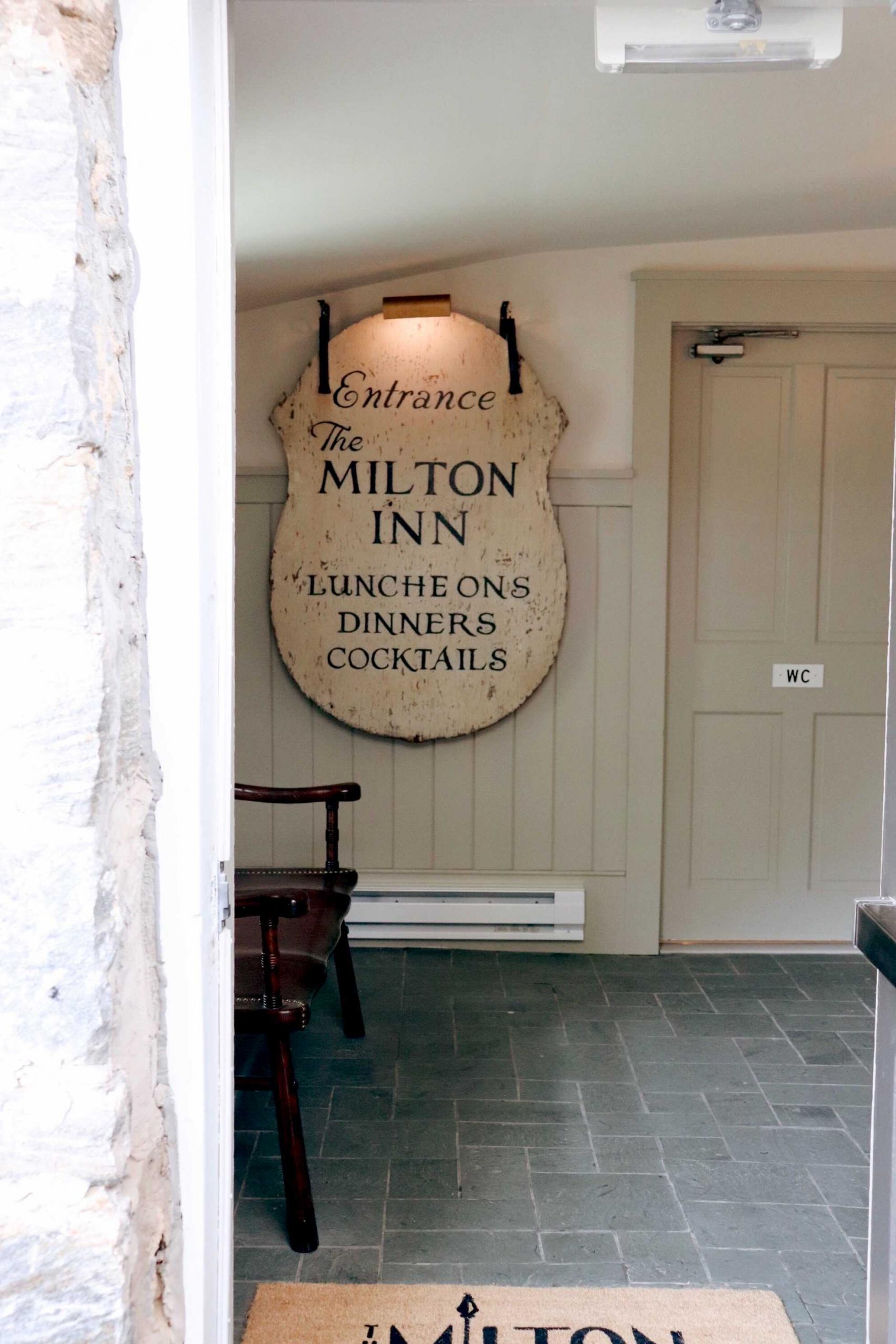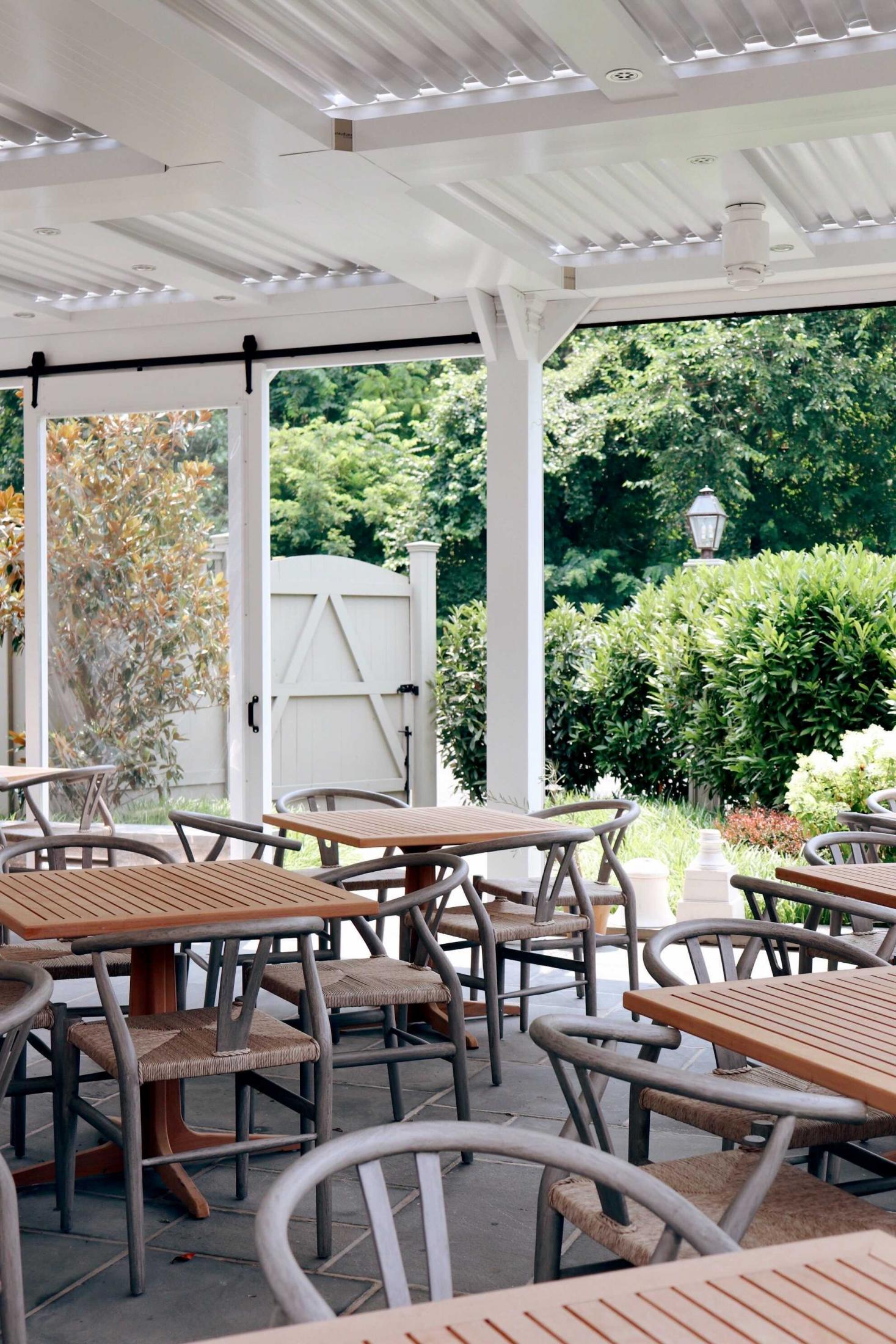 The team will breathe new life into the space, which has been reimagined as a French hunting lodge. The owners took inspiration from the traditional lodges one might find in the southwestern region of France.
"Cindy has always had an affection for this place," says Foreman, noting that decades ago, the Charleston executive chef dated a server who worked at the storied restaurant when she was working at Paolo's Ristorante in Towson.
"When I was done working, I'd meet him there or go there and have dinner by myself," Wolf recalls. "I always talked to John Tilghman, who was the owner at the time. I remember standing in the hallway thinking the fireplaces and the history were so amazing. It was romantic and beautiful. To be standing there 30 years later I thought, I can't believe I'm an owner and that it came full circle. It is exactly my dream restaurant."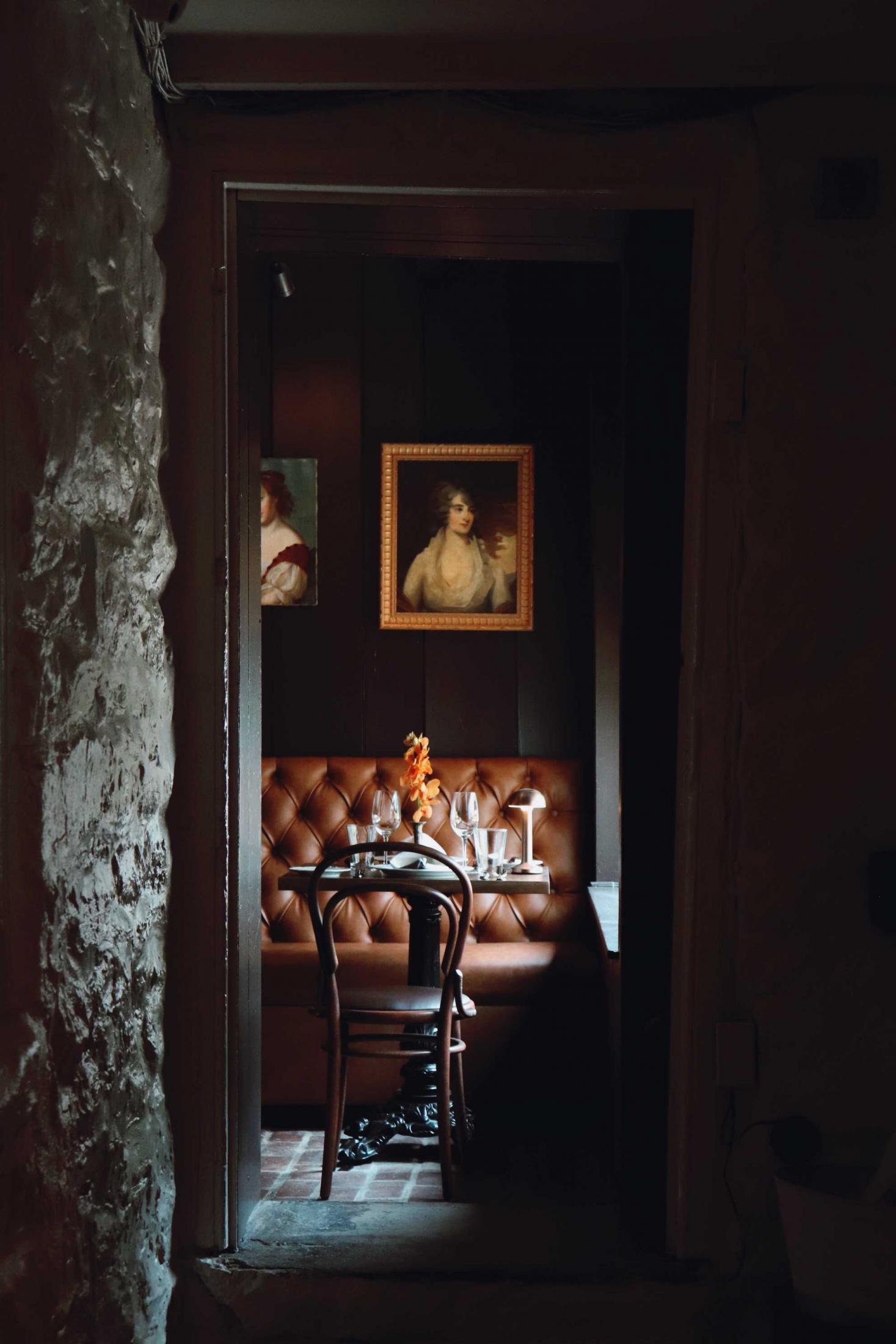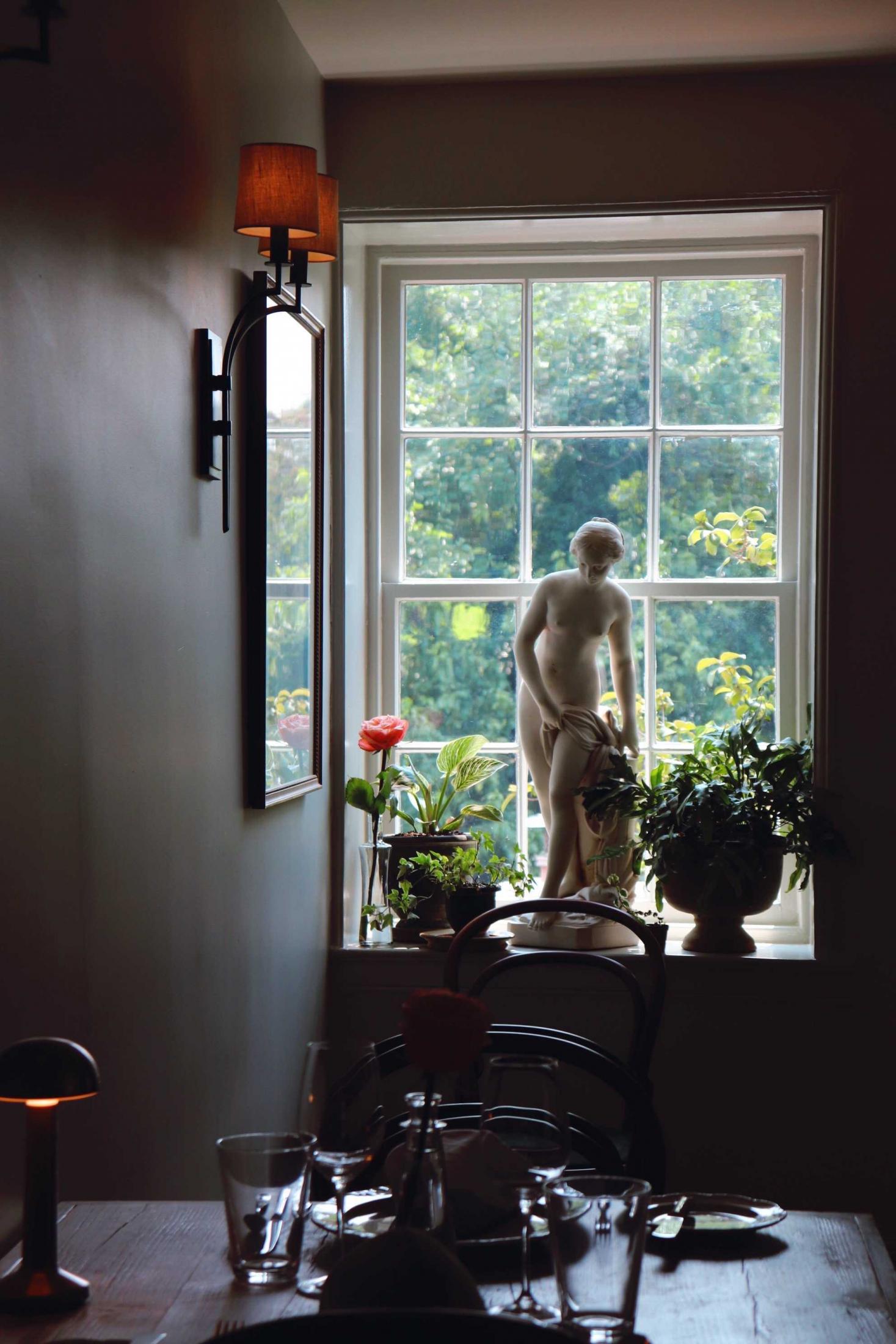 For Chris Scanga, the opening of the inn has been the culmination of a dream, as well. "Chris is a Baltimore County kid who knows that this place has historically been important to diners," notes Foreman.
When Foreman and Scanga toured the property last year, they shared a lightbulb moment: "As we toured for the first time, we were in total agreement," Foreman says. "We envisioned a space that would feel elegant and rustic at the same time, a place where we could hang antlers on the wall, where it would feel cool, not strange."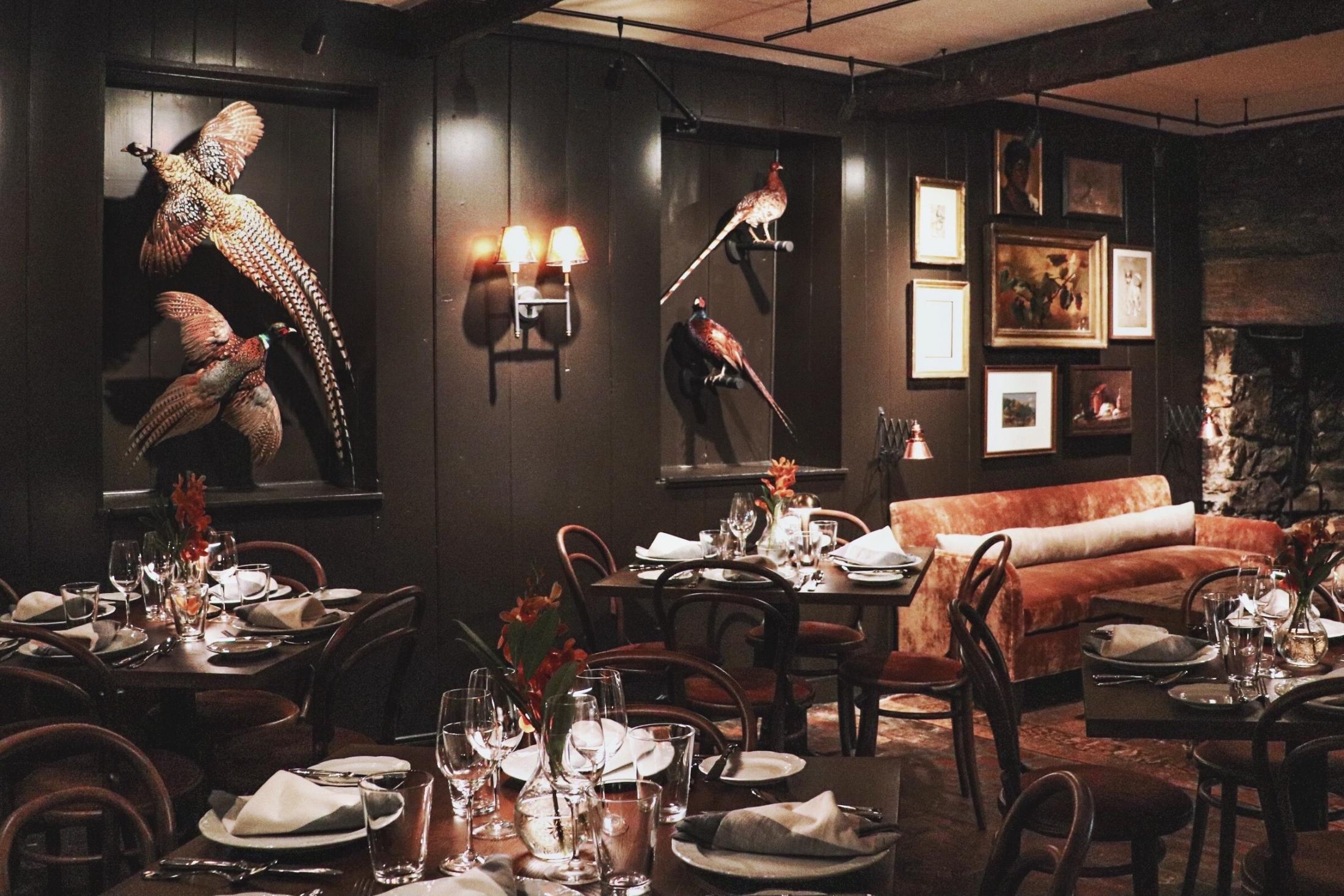 They also imagined a menu that would spotlight game and game birds—from venison to Guinea hen and pheasant—sourcing locally whenever possible and using herbs cultivated from the restaurant's small garden. The cuisine will, in Scanga's words, "pull from the borders of the region, including the Basque Country and Bordeaux, Provence, and southern Rhone."
It will also include seafood items such as mussels and rockfish.
In addition to charcuterie, Pâté en Croûte—pâté baked in puff pastry—will also be a signature item. "Making Pâté en Croûte is fun for me because I haven't had the time to make it since culinary school," says Scanga, who studied at the famed Culinary Institute of America and completed his externship at Charleston. "It's incredibly time-consuming to make, and since Petit Louis was so, so busy, there just wasn't time."
"You can show up on a whim," says Scanga, "or make it more of a place for destination dining. You can order everyday items that are more comfortable and approachable, such as Croque-monsieur or quiche, or get something more adventurous."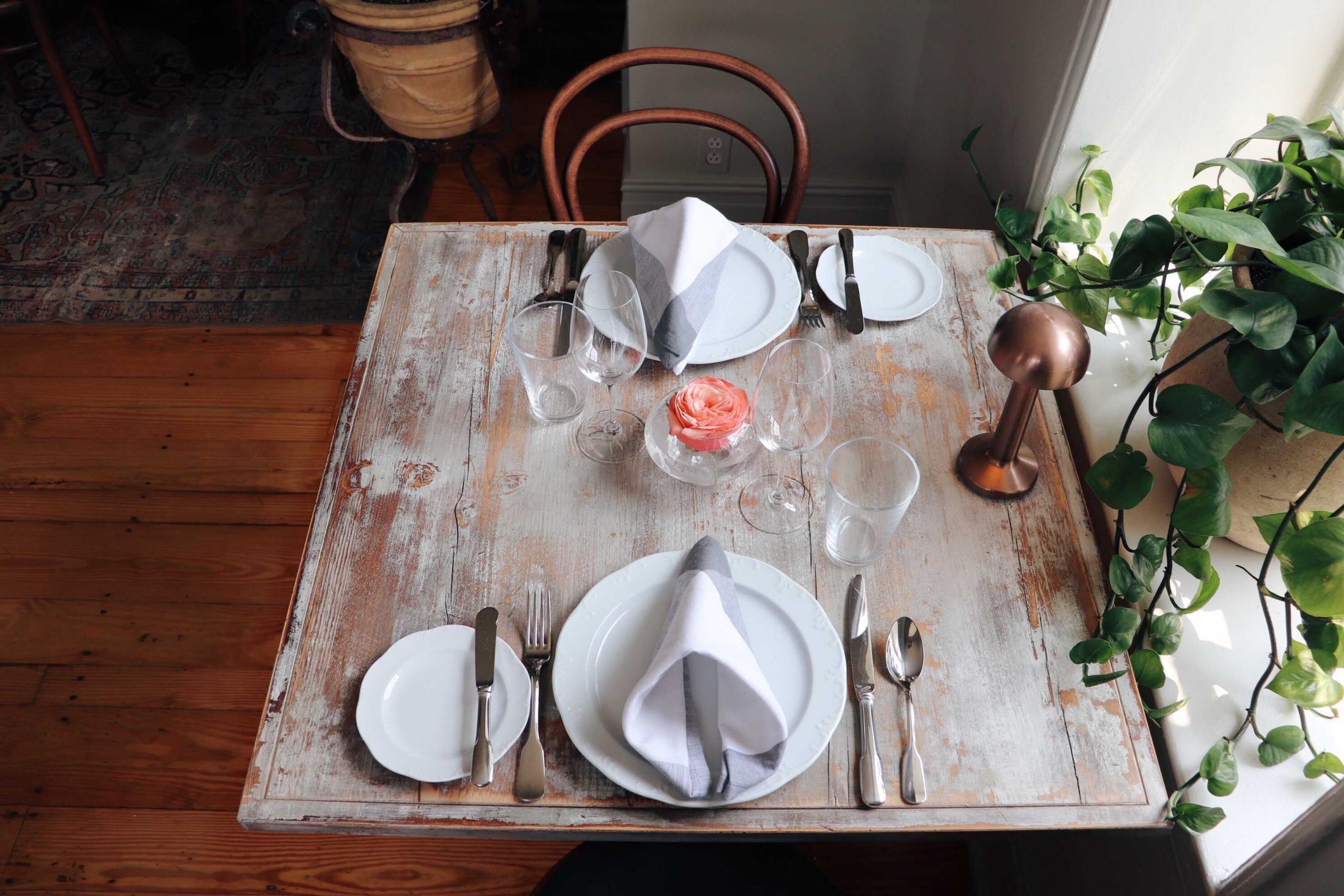 The wine menu will also feature something for everyone, promises Foreman. "One menu will be all French," he says. "We will have Bordeaux reds that are relatively gutsy, whites that are clean, and a lot of really, really good Champagne. And a good number of wines that are older and have some maturity to them."
The restaurant's seven dining spaces, in addition to a patio, were designed by Katie DeStefano of Katie DeStefano Design. The timeless design is rustic, yet refined with velvet, leather, and white marble touches, plus artifacts that invoke Maryland hunt country and walls festooned with European oil paintings.
Each space invokes a different mood from romantic and moody to bright and airy.
"We wanted it to be beautiful," says Foreman, who adds that the overall look is "clean lines with an emphasis on natural colors and natural woods. We wanted the rooms to feel individual, like they each have their own character."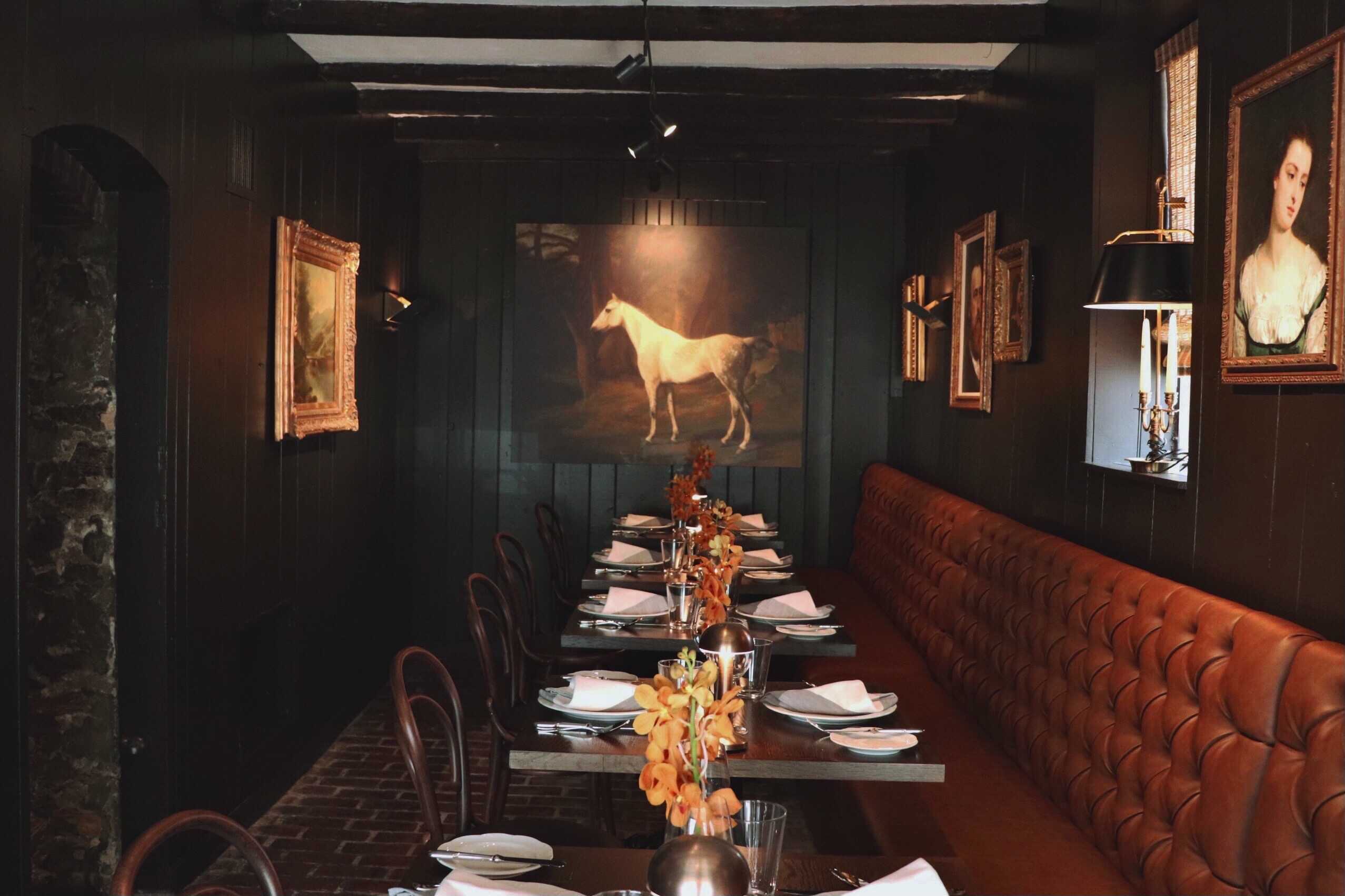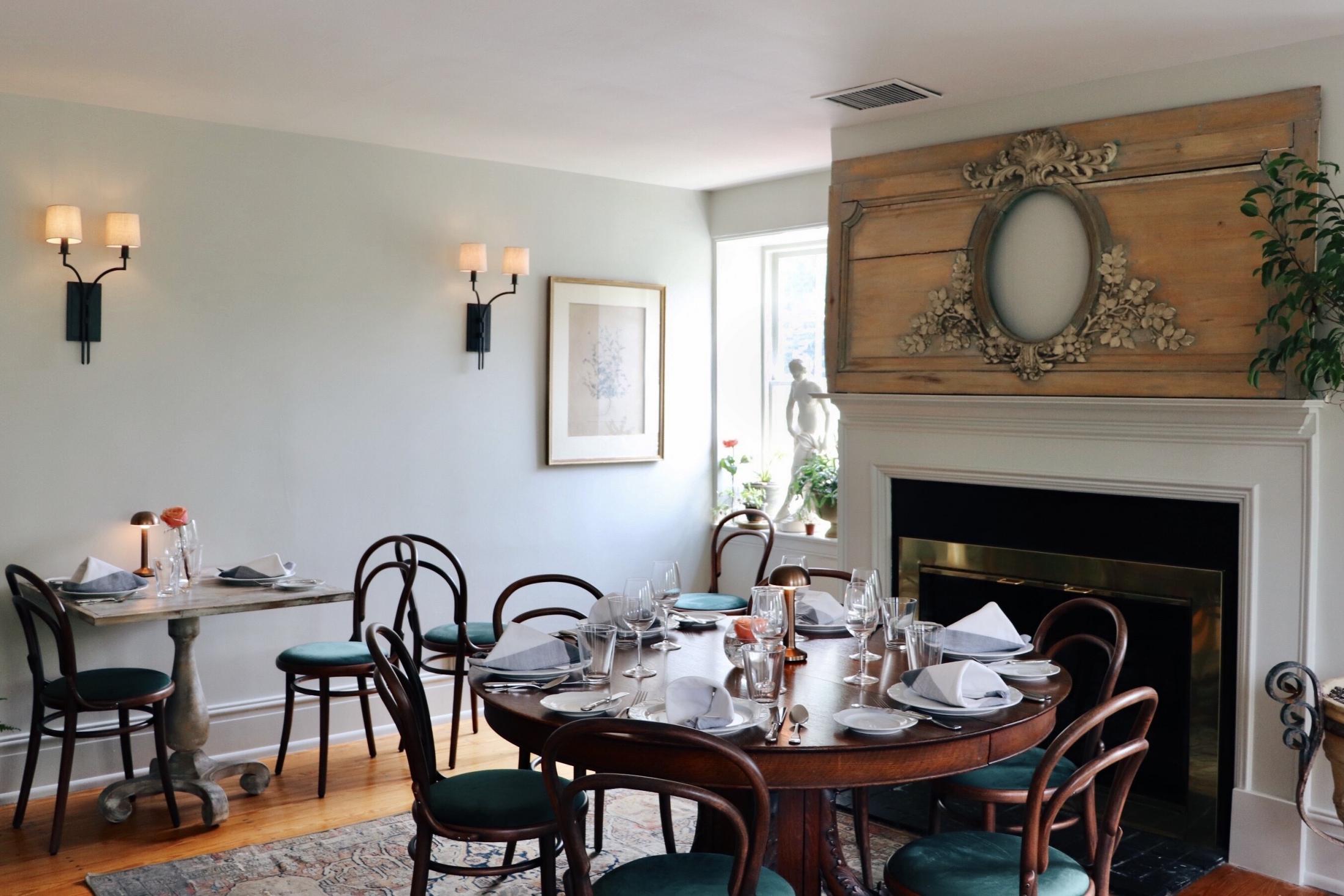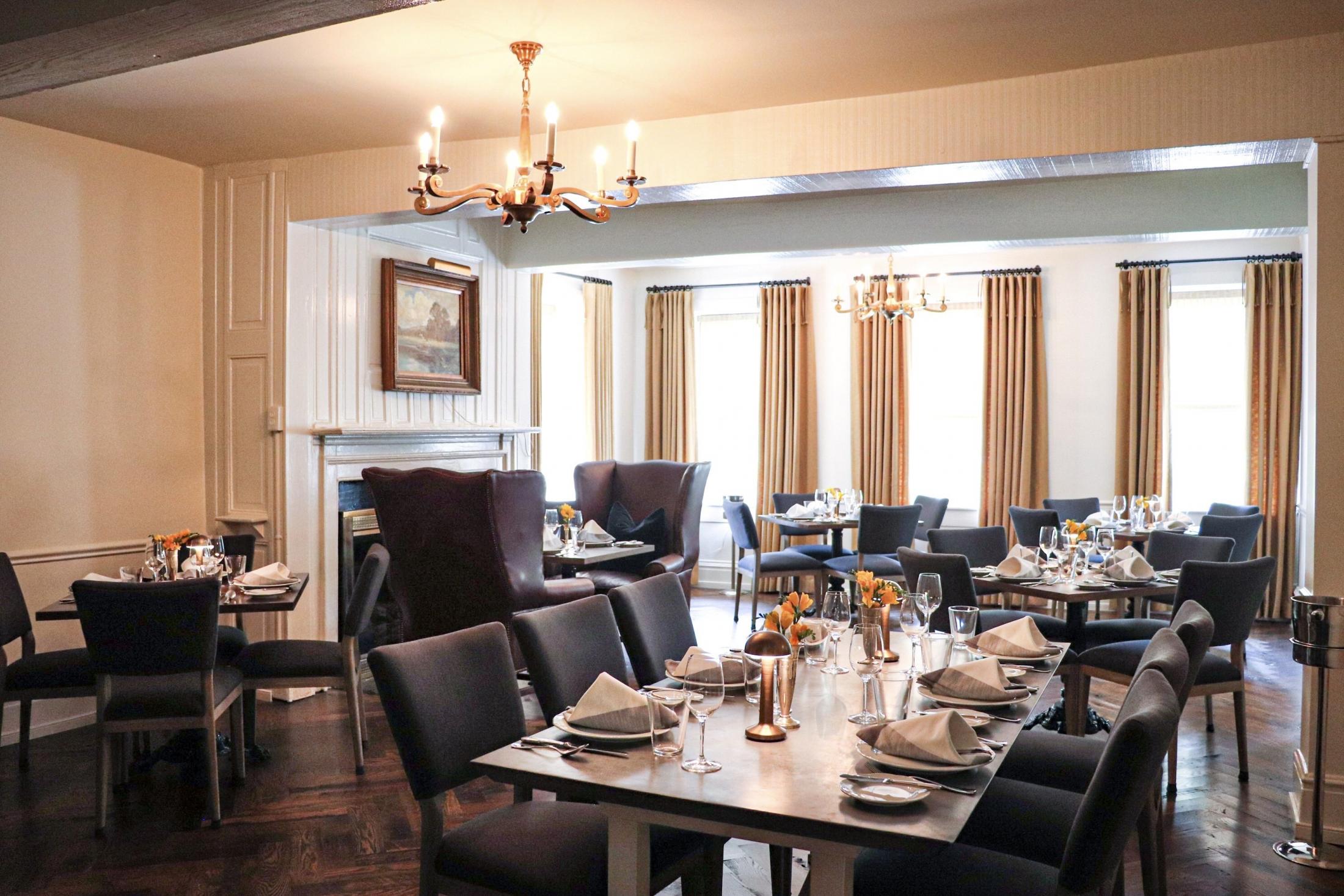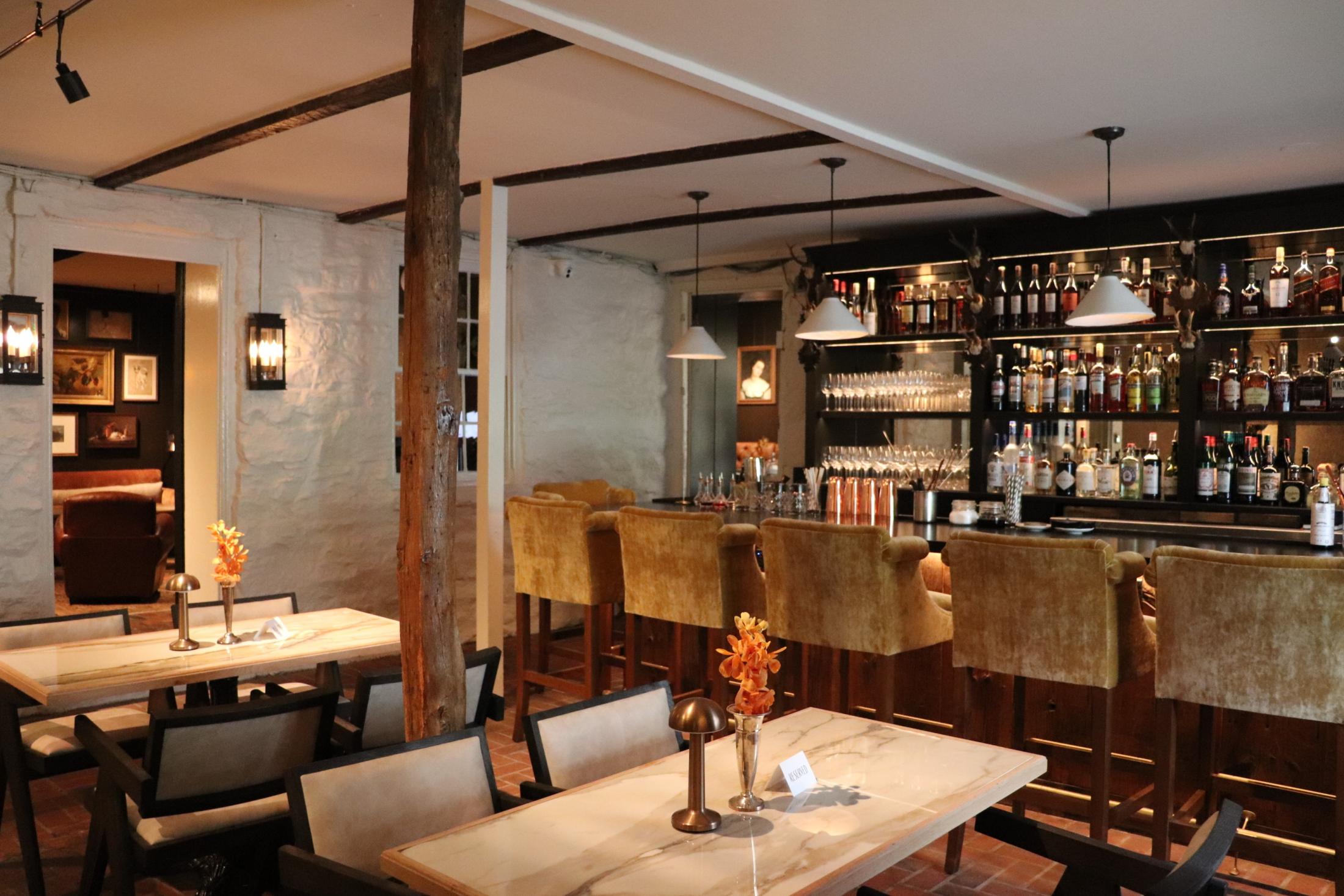 In many ways, it was the slower pace of the pandemic that allowed the project to percolate. "In the beginning of the pandemic, I was spending time thinking about the big picture," says Foreman. "What are we going to do in the short term? What are we going to do long term? What are the big and small things we need to do as a company?"
One of those goals included shining a spotlight on the talented 32-year-old Scanga and giving him an opportunity to become a partner on their seventh property—and Foreman Wolf's first foray into Baltimore County. "I've known him since he was out of high school," says Foreman, "he's incredibly smart and hard-working."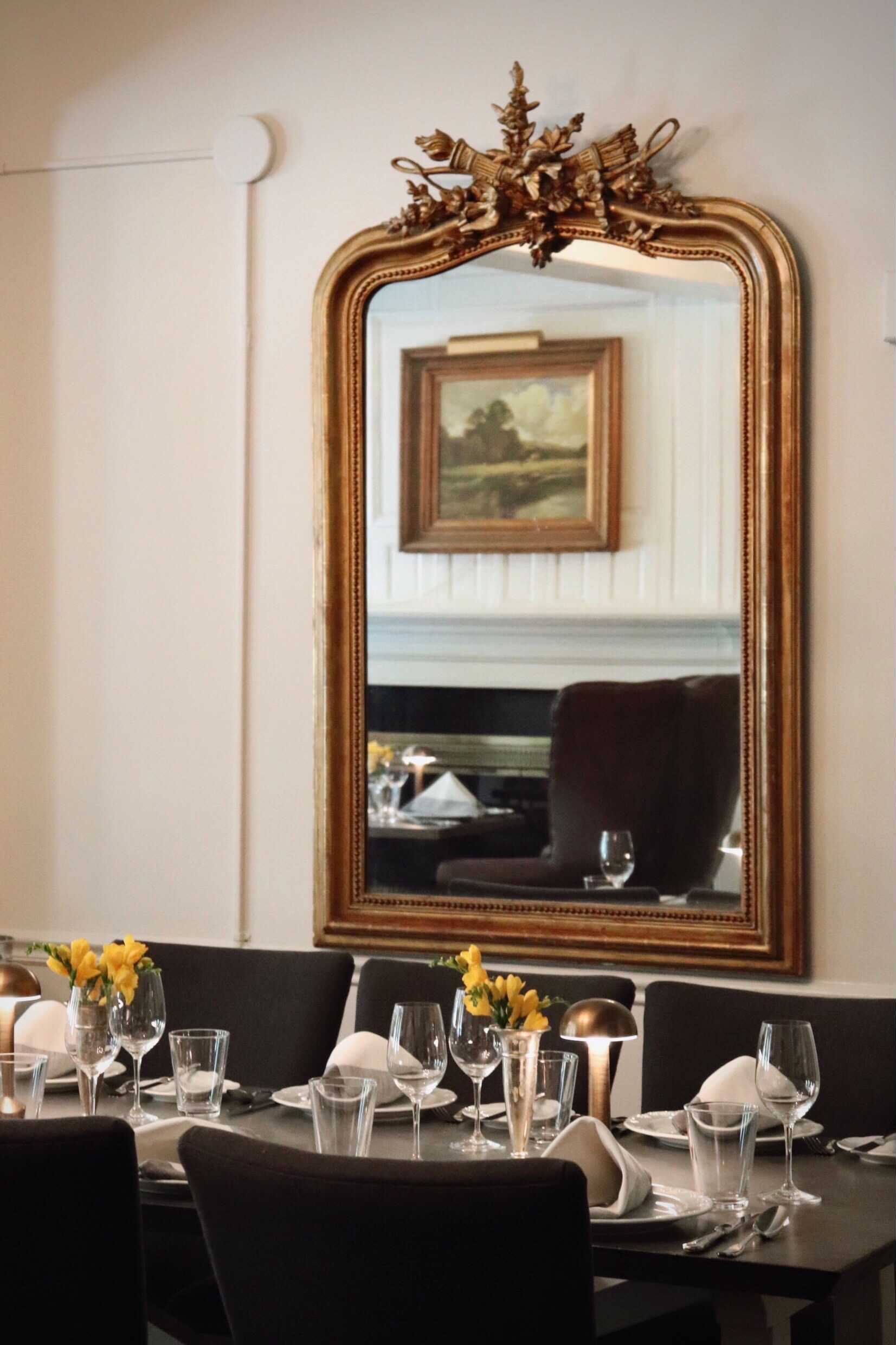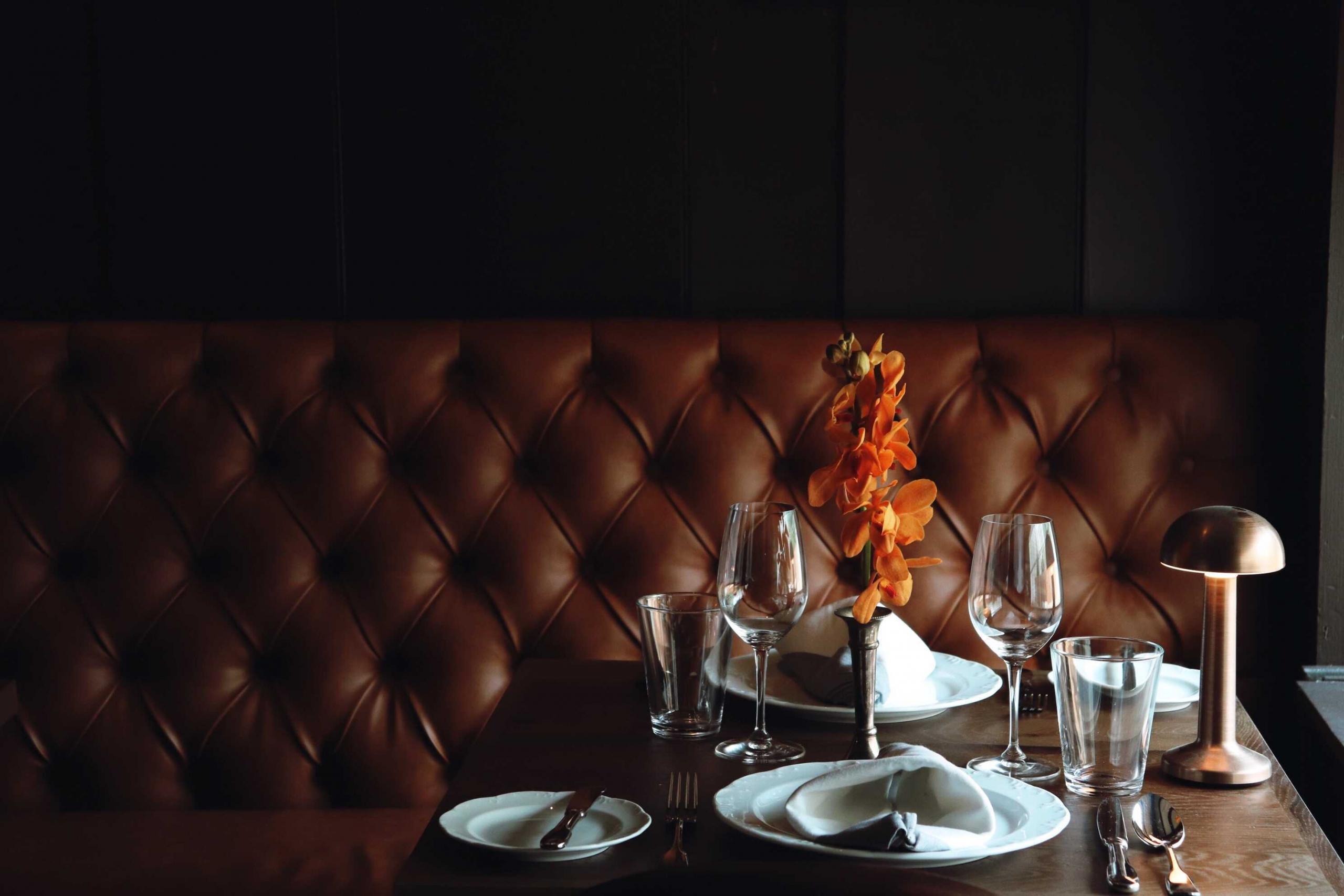 And while the new concept is taking the former The Milton Inn in a new direction, the trio knew for sure that they wanted to retain the name.
"There's something to be said about having the name recognition for a place everyone knows, a place that has been around since before we were the United States," says Foreman, with a laugh. "Yes, I'll probably keep that branding."
Adds Scanga, who said au revoir to Petit Louis a few weeks back, "I'm a lucky guy to jump from one landmark to another."