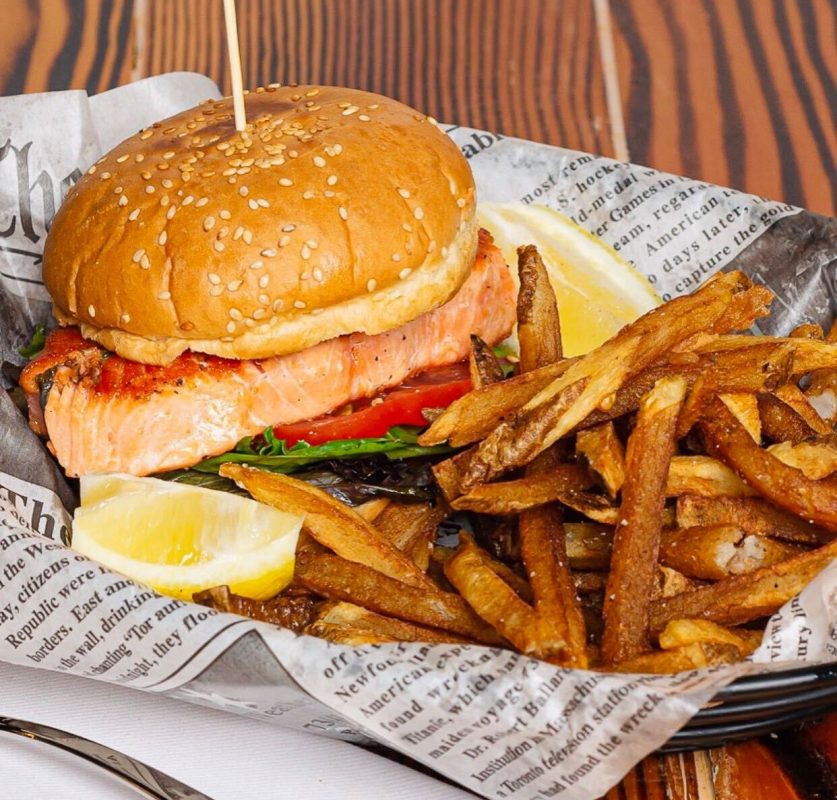 Fishnet
We all know Baltimore Restaurant Week as a summer treat for industry professionals and residents alike. But this year, with the coronavirus causing temporary shutdowns of all non-essential businesses in the spring, most of the city's restaurants are in a precarious position. While trying to adjust to new business models, they are also working to keep their employees and customers safe and, ultimately, keep their doors open.
"When the shutdown hit in March, we had a lot of questions about whether we could move forward with the promotion," says Michael Evitts, Senior Vice President of Communications & Brand Strategy at Downtown Partnership, which co-organizes the event with Visit Baltimore.
Yet another curveball came this week when Mayor Bernard C. "Jack" Young made the decision to close all restaurants for indoor dining for two weeks effective Friday, July 24—the day that Restaurant Week was slated to begin—due to a spike in COVID-19 cases in the city.
Although the 10-day promotion, running through August 2, will undoubtedly look a bit different this year, more than 60 spots are on board to offer dining discounts for carryout, delivery, and outdoor service.
Keeping the event going meant long conversations with chefs and restaurant owners about what Restaurant Week would look like. Every spot faces their own set of unique challenges, ranging from low staff to limited sidewalk space for outside dining. (Luckily, the implementation of parklets—converted parking spaces-turned-al fresco dining areas—have helped to facilitate outside seating for many restaurants that may not have originally had the space.)
Taking feedback from these conversations, organizers decided that this year, restaurants can create their own specials as opposed to requiring the typical $35 three-course meal. By loosening the guidelines for participating spots—and reducing registration costs from $175 to $25—this summer's event will include many eateries that don't typically partake, embrace participation from coffee shops and fast-casual eateries, and place an emphasis on supporting Black-owned businesses.
"People are understanding now that when you support Black entrepreneurship, you're helping to keep Black workers employed," says Keyia Yalcin, owner of Fishnet inside Mount Vernon Marketplace. "So it's really part of feeding an ecosystem and being thoughtful and intentional with your dollar."
With so much to offer, it may be hard to choose. So, here's a taste of some local favorites, Black-owned restaurants, internationally inspired cuisine, and coffee shops included in this year's Restaurant Week lineup.
Charleston
For fine dining, guests can visit Charleston in Harbor East, where award-winning chef Cindy Wolf works her magic on cuisine inspired by a blend of regional and international techniques. For its very special Restaurant Week debut, Charleston will offer guests a five-course dinner served with crab soup, local heirloom tomato salad, pan-roasted sea scallops, grilled wild rockfish, and raspberry choux au craquelin for dessert. $75
Southeastern Roastery Coffee Lab
Those in the mood for a pick-me-up can find daily deals at Southeastern Roastery on Fort Avenue. The four-year-old spot with roots in Virginia and Washington, D.C. is a café dedicated to mindfulness and community outreach. Customers can enjoy curbside pickup and carryout options from a calendar of unique specials every day of the week, including the debut of new coffee and tea spritzers, bagel options, and recipe demos on Instagram live.
Orto
This Italian spot in Station North has some stellar carryout offerings. During Restaurant Week, the team is throwing in a free bottle of wine with purchases of $70 or more. Enjoy a special three-course prix-fixe menu that features options such as chilled corn soup, chicken leg confit with lemon herb couscous, and a brioche doughnut filled with passionfruit curd.
Miss Carter's Kitchen
Known for its delicious soul food and fresh seafood, Miss Carter's Kitchen is offering a range of meal options including homemade alfredo, crab cakes, and baked mac and cheese. With locations on both Liberty Street and Edmondson Avenue, there's more than one place for customers to indulge with carryout or by requesting a delivery.
Wight Tea Company
Whether you're looking to start your day with a warm cup of tea or seeking some light refreshments later in the afternoon, this favorite inside Hampden's new Whitehall Market has many options for tea-enthusiasts. The sibling-run shop sells handcrafted blends in flavors such as Sage Rose White Tea, Blueberry Basil Rooibos, and Fireside Fig. (Another can't-miss is the color-changing Butterfly Glitter Lemonade.) Walk in or call ahead to inquire about Restaurant Week deals.
Fishnet
While its Mt. Vernon location has only been around for a year, this seafood spot has been running locations in Maryland for nearly nine years. Since the pandemic, Fishnet has had to shift to delivery and carryout only, but owner Keyia Yalcin says she is finally getting the hang of it. This week's promotions will be offered on their website. Guests who spend $15 or more can apply the promo code #fishnet to their order for $5 off. $15+
La Calle Restaurant
Craving Mexican-inspired cuisine? This downtown destination fuses Mexican traditions with modern flavors. Guests may choose to reserve an outdoor table or carry out to enjoy a customizable three-course lunch that features dishes like pozole de pollo, empanadas de hongos, carne asada, and dessert. The promotion also includes a three-course dinner option that comes with a complementary margarita. $20-$35
Jazz+Soju
For dishes such as Korean fried chicken and bulgogi, look no further than this restaurant in Locust Point. Specials include a two-course lunch that allows customers to pair appetizers like sake butter shrooms or Brussels sprouts with yuzu meatballs, wings and fries, or fire beef. For those seeking dinner options, Jazz + Soju will offer a combination of an appetizer, two courses, and dessert. $15-$35
Rusty Scupper
This Inner Harbor classic offers meals from brunch to dinner. Guests can enjoy the waterfront views with weekday deals like the three-course supper, which comes with a choice of a salad or crab soup appetizer, an entrée, and dessert. $35