Three Wines That Pair Perfectly With Pasta
Put away the gravy boats and potato peelers, and let's make some red sauce.
After two months of wintery roasts and holiday fare, it's gastronomically refreshing to observe National Spaghetti Day on January 4. Put away the gravy boats and potato peelers, and let's make some red sauce! Here are three wines to pair with pasta, no matter what color sauce you put on top.
Cieck Erbaluce di Caluso 2019
($22, Free Run Wine Merchant)
Richly textured cream sauces that support seafood demand a wine with vibrancy and plenty of flavor. Erbaluce is a grape variety native to the northern Italian region of Piemonte that fits the bill perfectly. Notes of citrus, melon, and gooseberry are supported by juicy acidity that can cut right through. Hints of white pepper on the finish are the perfect complement to garlic accents.
Castellare Chianti Classico 2018
($27 Winebow)
Is there anything more symbolic of Italian cuisine than the tomato? It's the foundation of a galaxy of sauces from a simple pomodoro to the rich ragù alla Bolognese. In every case, this high-acid ingredient demands a wine that offers finesse to outlast its assertive character. For this, we go to the Sangiovese grape in its home of Tuscany, specifically Chianti. This example bursts with currant tones and a fine finish.

Bongiovanni Langhe Arneis 2018
($21, Bacchus Importers Ltd)
Folks can argue whether peas belong in Carbonara sauce (we think not), but what isn't in dispute is that the richness of the dish needs a wine with lifted flavors and aromas to prevail. Arneis is a grape indigenous to Northern Italy, and its calling card is floral peachy tones and a refreshing finish—just the ticket for savory sauces—and the wine's mineral finish matches perfectly with salty cured pork.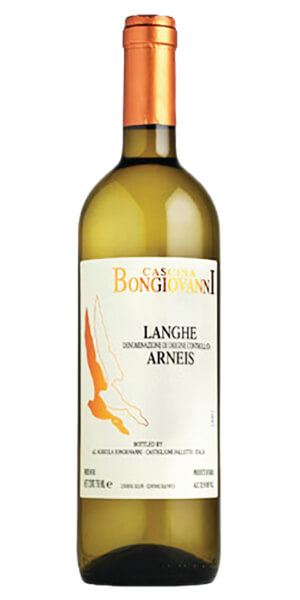 GRAPE EXPECTATIONS: Erbaluce, Arneis, Sangiovese, these aren't grapes most people have heard of, but they should have. Italy is home to more than 350 varieties of winemaking grapes. If you like authentic flavors, look no further than Italian wines. From before the Romans hosted Bacchanalian parties to present day, few countries can boast such an array of wine styles.