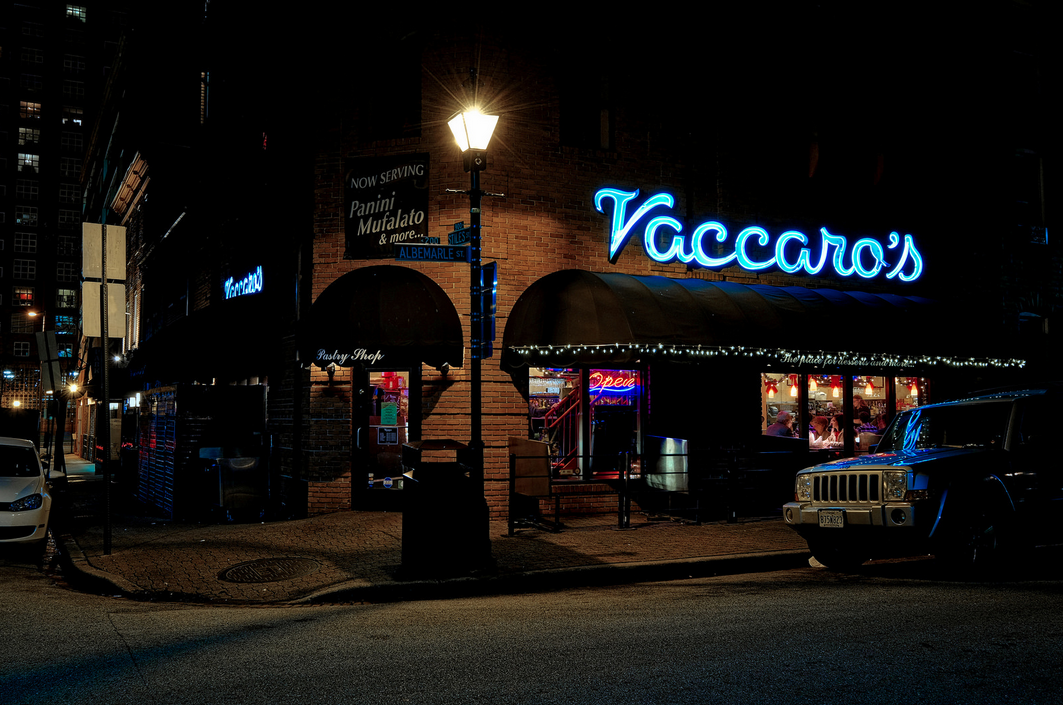 Courtesy of MD Phillips via Flickr
Nick Vaccaro was only six months old when his father, Gioacchino, first opened Vaccaro's Italian Pastry Shop—a small 600-square-foot bakery at 217 Albemarle Street in Little Italy.
"It was all strictly Italian customers from off the boat that would come in," Nick says. "There would always be a line around the corner because we were the only place in the city to get the authentic pastries. People came in to get memories of where they came from."
Gioacchino, more fondly known as 'Mr. Jimmy,' came to Baltimore from Palermo, Italy in 1953. He officially opened the business on March 16, 1956, after partnering with a D.C.-based family of bakers who—coincidentally—shared the same last name.
Celebrating 60 years of business, the Italian staple is currently owned by Nick and his wife, Maria, and sits across the street from the original bakery in a three-story corner building with a take-away counter and a European-style cafe. Over the years, the brand has expanded with additional locations in Canton, Hunt Valley, and Bel Air, and a production facility in Highlandtown.
Nick, who started serving customers in the old shop when he was 8 years old, is chock-full of memories of his father and the business in its early stages.
"He was a bundle of laughs," Nick says. "He was a very independent man who came up with nothing, so he wasn't materialistic at all."
In addition to anecdotes about Gioacchino's classic cannoli cream and summertime gelato, Nick remembers his father's unique approach to customer service.
"All of the prices were on a board that was hand-painted by a guy in the neighborhood," he shares. "If someone came in and asked how much it was for six cannolis filled, my father wouldn't talk, he would just point and look."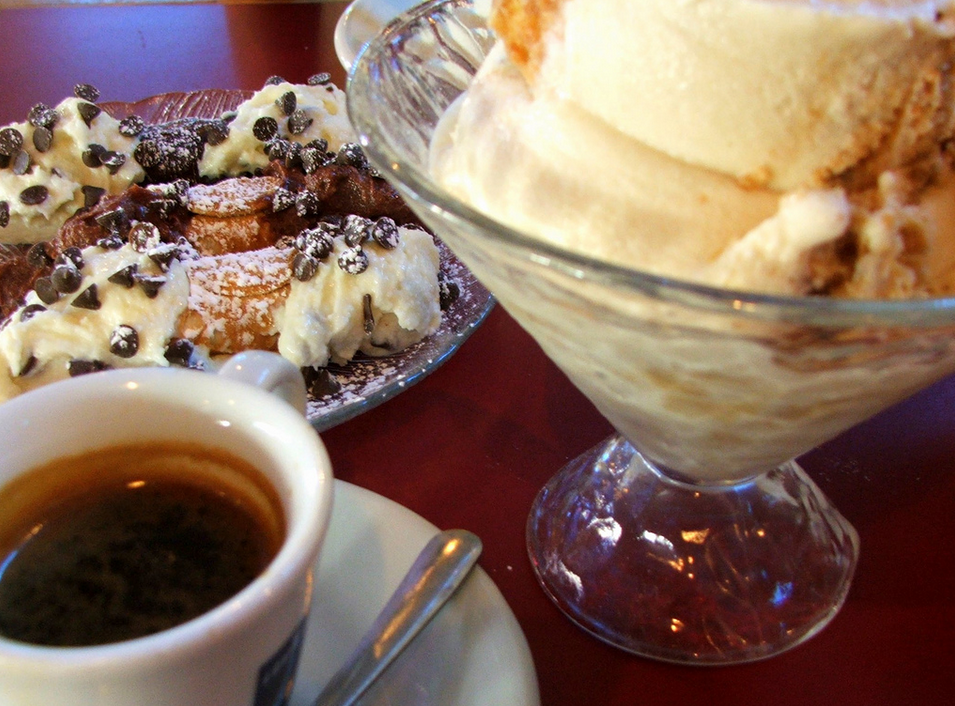 Over the years, the menu has fluctuated slightly with once-popular sesame cookies and Italian wedding cakes going out of style, being replaced with new favorites like ricotta cookies and mufalato sandwiches.
"The main thing I've learned is to change with the times, but don't change your products," says Nick, who mentions that the bakery prides itself on its large portions. "Change is good, but not when it comes to the recipes."
To celebrate milestone, the bakery will offer traditional large cannolis for 60 cents and a cookie assortment for $5.60 at all locations Monday, March 14 through Friday, March 18. In honor of the bakery's official anniversary on March 16, the Little Italy location will offer a special menu including classics like gelato, granita, cappuccinos, lattes, and a slice of rum or Cassata cake, all priced at $2.60.
Aside from seeing old employees bring their children and grandchildren in to visit the bakery, Nick says that some of his favorite memories involve being a part of the tight-knit Little Italy community.
"I like to say that the neighbors are the bricks, the restaurants are the mortar, and the priest is the bricklayer," he says. "Without any of those things the community won't stand."