Owner Kelly Berger (second from left) with her team at Harbor Point. —Courtesy of Resistance Cycle
After almost three years, Resistance Cycle is opening its doors this Saturday, July 16, on the first floor of the Exelon Building at Harbor Point. 
The powerhouse behind the studio is Kelly Berger, a three-time gold medalist in lacrosse with Team USA and a mother to her almost one-month old, Francine. Berger has been building up an online base with her virtual fitness platform, Resistance Fitness, which was created in the wake of the pandemic.
"Everything started on Instagram," Berger says. "I did Instagram Live for a while with Venmo payments, but Resistance Fitness made it a little more legit and secure." With about 300 subscribers—Berger says membership numbers fluctuate based on the time of year—Resistance Fitness will continue to offer virtual classes even after the new space has opened. 
"I will still do Resistance Fitness online, and some spin classes will be streamed live and available in the vault," Berger explains. "It's two different platforms, Resistance Fitness and Resistance Cycle—they are brother and sister."
Housing 45 brand new Schwinn indoor bikes, the 2,195 square-foot spin studio will offer four to five classes daily. Instead of a membership model, the pricing structure is based on class packages. First-time riders can buy a single class for $18 or a trial package of three classes for $60. After using up the first-time promo, a single class costs $26, but spin aficionados can choose to purchase class packs to bring down single-class costs.    
With 10 coaches including herself, Berger will offer spin classes ranging from 40-45 minutes with one song dedicated to an arms workout. 
"Riders will know what they are getting with these classes," says Berger, who has been teaching spin for about 12 years following her lacrosse career. "I started teaching part-time while I was coaching lacrosse and now it's blossomed into a full-time gig. I love working out, coaching, and helping people with fitness."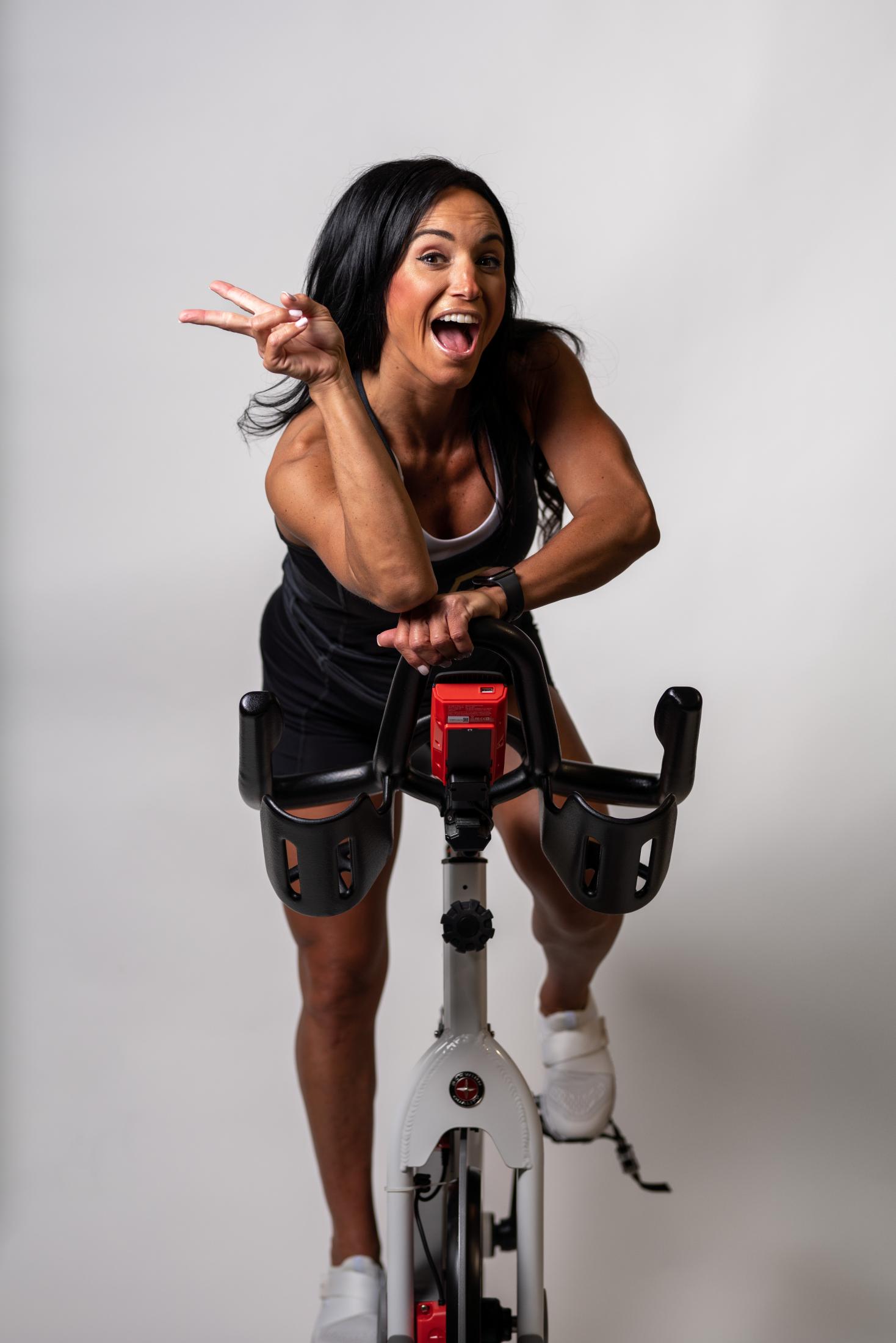 Alas, as with most city spots, Resistance Cycle doesn't offer a designated parking lot, but there is free one-hour street parking. Perks include towel service, a vanity bar, and full men and women's locker rooms. Clip-on shoes will be available to rent, and Tiem spin shoes will be available for purchase at the studio, as well. 
When it comes to first-time riders, Berger has some advice: "I know people are intimated, but that's okay, we're here for you and here to help make your experience the best it can be. Our only request is you show up and be your best."