What began as a hobby in Charlotte, North Carolina, has now grown into a full-time business in Baltimore for Kellie Martin. Facing her own personal skincare issues, Martin knew all-natural products needed to become a bigger conversation in the world of beauty and it prompted her to start her own wellness company, Earth Elements Soapworks. We talked to Martin about skincare must-haves, her inspirations, and what she has in store for the future of her brand.
How did you first get started with natural skincare?
I've always been a naturalist. If I had an ailment, I've always gone to herbs and things. And I thought, "Well I'll take a stab at trying to make my own soap." So, I did it as a hobby at first, giving them as gifts to friends and coworkers and then it really started taking off with orders from friends and schools.
What inspired you to create your own brand?
I had a problem with breaking out. I'm a believer that natural is always better. So I wanted to try and solve a problem that I had not necessarily something to do. But I wanted to solve a problem and I knew in the process of me doing that, I could help someone else.
What are some of the benefits of your natural skincare?
One of the things I created was a belly butter. It's intended for moms, but males and females can use it. You can use it all over your body but it has specific ingredients targeted to help reduce stretch marks and moisturize the skin for mothers-to-be. So I crafted that when I was expecting my first child. With all of my products, I try to have target ingredients that can help a specific skin type: mature skin, oily-combination, and eczema.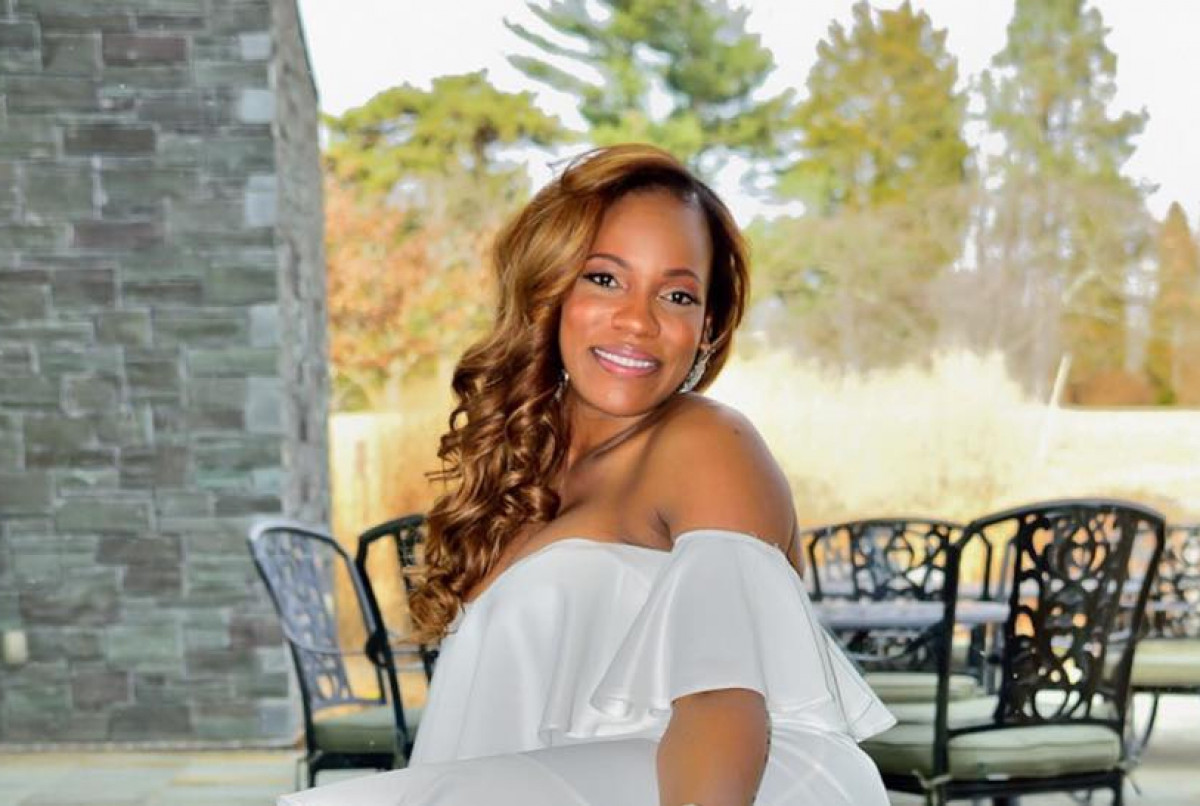 -Kellie Martin
What is your favorite product that you make?
I really like my soap because that's where I started. It's so much of a different variety. It's almost like I get excited with the soaps I have two or three different ones in the shower. I can use one if I did a long run and my body is aching, I can use a cool mint soap if I want to relax before I go to bed, or I can use my lavender soap.
What is the best part about owning a Baltimore-based company?
Since I've lived here, I think the community itself is very close-knit. It is a pretty strong group of artisans and small local businesses that stick together. They have a lot of markets and craft shows or networking events that you can learn how to grow your business. I really enjoy that aspect and I've never gotten or seen quite like this anywhere else. It seems that the consumers in Baltimore are really about buying local so that is a big plus here in this area. It's almost like it's ingrained.
What ingredients do you think are essential for our skin?
All of my ingredients that I put in my products I think are essential. Essential oils are very holistic and healing for the skin. They are plant-based, they have healing properties, and they're all-natural. I am very specific as far as where I procure my oils from to know that they are pure and there are no toxins. So essential oils I would say are a key ingredient.
-Earth Elements Soapworks
Which five beauty or skincare items you couldn't live without?
I am a product junkie. My soap, I can't live without. Mascara. Carmex. My body butter. And a good leave-in conditioner.
What's your guilty pleasure?
Ice cream. I always like to treat myself.
How would you describe Earth Elements Soapworks in one sentence?
My brand is all-natural, eco-friendly, for an earth-conscious consumer.
Where do you see Earth Elements headed in the future?
For 2019, some of my goals were to launch my website. I am really working on relaunching an updated website, full e-commerce website so that's one of my goals. Another is social media presence to ultimately bring in new customers and potentially increase sales. Right now, I am only working with various soaps, body butters, and body scrubs but I want to extend my product offerings. I am looking at bath soaks that have botanicals and dead sea salts. But one thing at a time.
Finish the sentence: No skincare routine is complete without?
It's not complete without knowledge of what toxins are in the products that aren't good for you skin. Skincare starts from the inside out. Staying hydrated. It's not about what you put on, but what you are putting into your body. Your skin is the largest organ in your body so you want to take care of your skin, cleansing and moisturizing, because that's all you got.
---
---