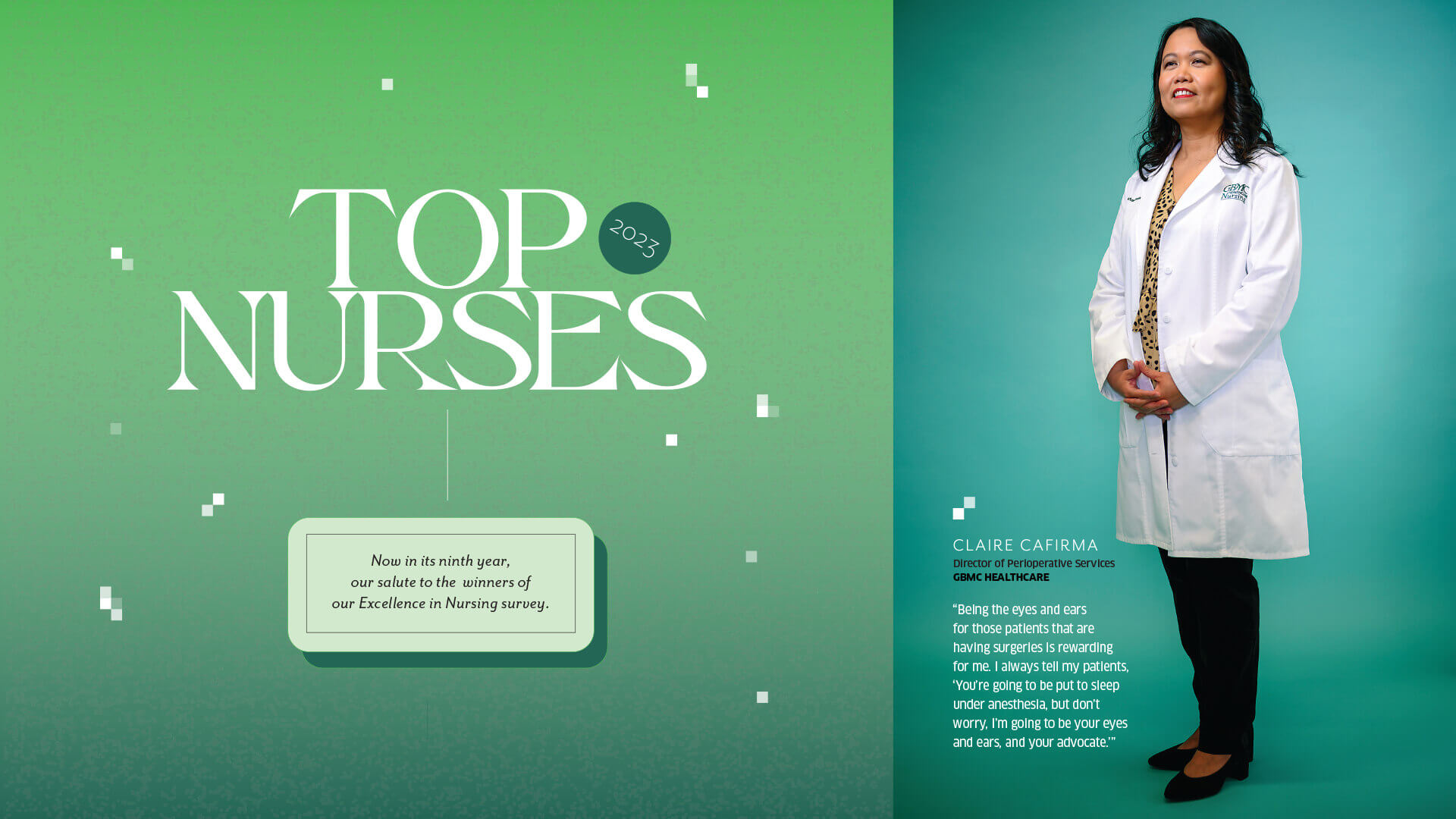 Health & Wellness
Top Nurses 2023
Now in its ninth year, our salute to the winners of our Excellence in Nursing survey.
By Rebecca Kirkman
Edited by Christianna McCausland
with Nolan Clancy, Nina Branwell, and Caitlin Cavanaugh
Photography by Christopher Myers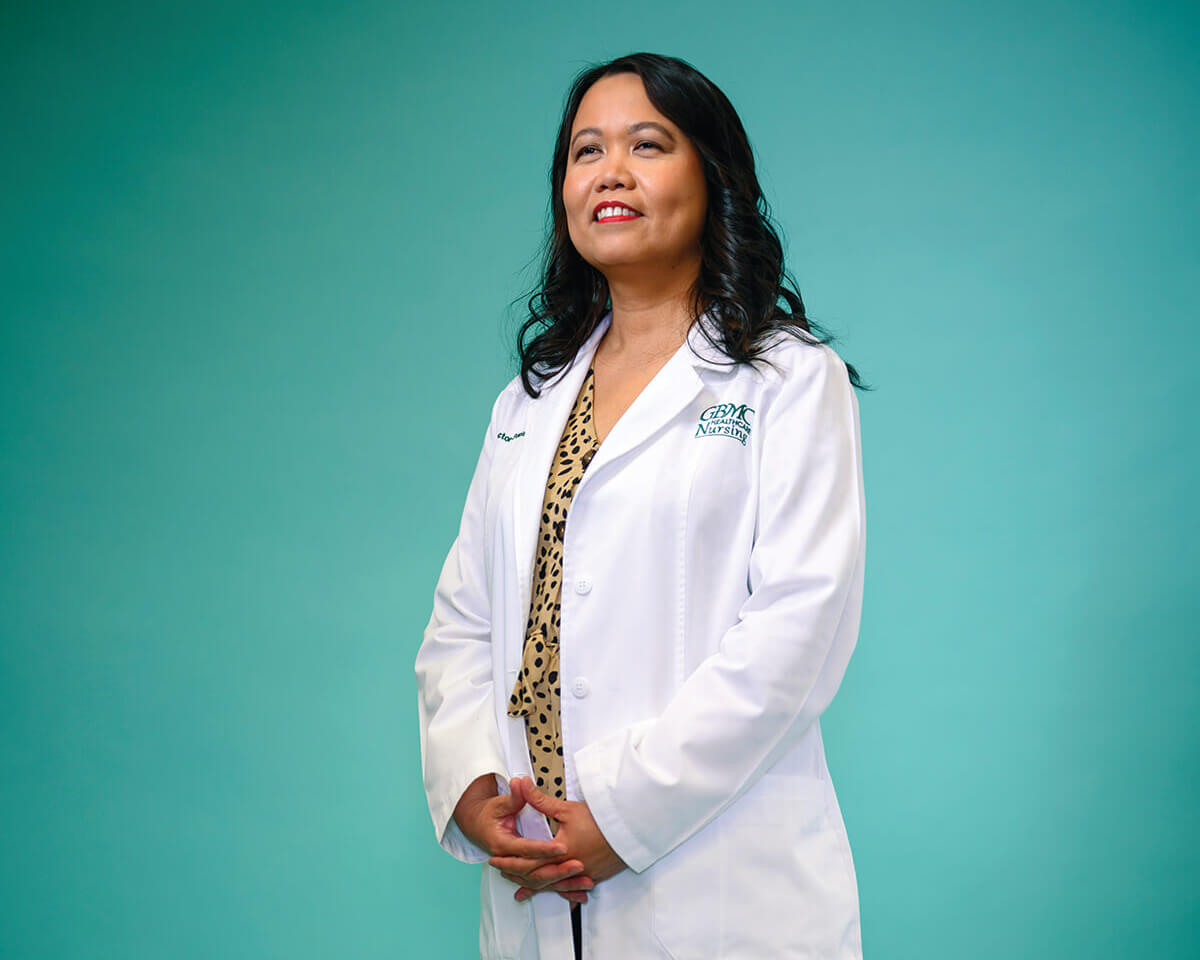 We ran some tests and the results are in: The health of the Baltimore region's nursing field is good. Despite many trials—staff shortages, COVID-19—the area is still home to thousands of gifted caregivers committed to supporting public health. From retirement communities to the surgical suite, this year's group of 140 winners show the depth and breadth of the nursing field.
Over the course of several months, we solicitated nominations for Baltimore's best nurses from supervisors, colleagues—even patients—amassing hundreds of submissions. The nominations were compiled, divided by specialty, and given to our panel of eight eminently qualified nurse advisors, who spent weeks poring over entrants and résumés to make the final selections.
"DESPITE MANY TRIALS—STAFF SHORTAGES, COVID-19—THE AREA IS STILL HOME TO THOUSANDS OF GIFTED CAREGIVERS COMMITTED TO SUPPORTING PUBLIC HEALTH."
Also inside: Remember the days of your youth when you'd be sent to the school nurse, perhaps for an ice pack or a Band-Aid or to get your temperature taken? As we reveal in our feature story, "Beyond Band-Aids," the world of school nursing has radically changed. While the field was already far more sophisticated prior to the pandemic than many realize, COVID-19 turned school nurses into essential frontline workers. Read on to learn more about the fundamental role school nurses play in the physical and mental health of school-age children.
This package affords us a small look at some of the best practitioners in a massive profession. While we can never thank every nurse in the region by name, this annual list honors the contributions of the few while putting the limelight on the contributions of all.
Our Advisers
---
We are grateful to our eight registered-nurse advisers, who give their time and expertise to the selection process. The role of the advisers is to review the hundreds of nominations we receive in order to identify the winners.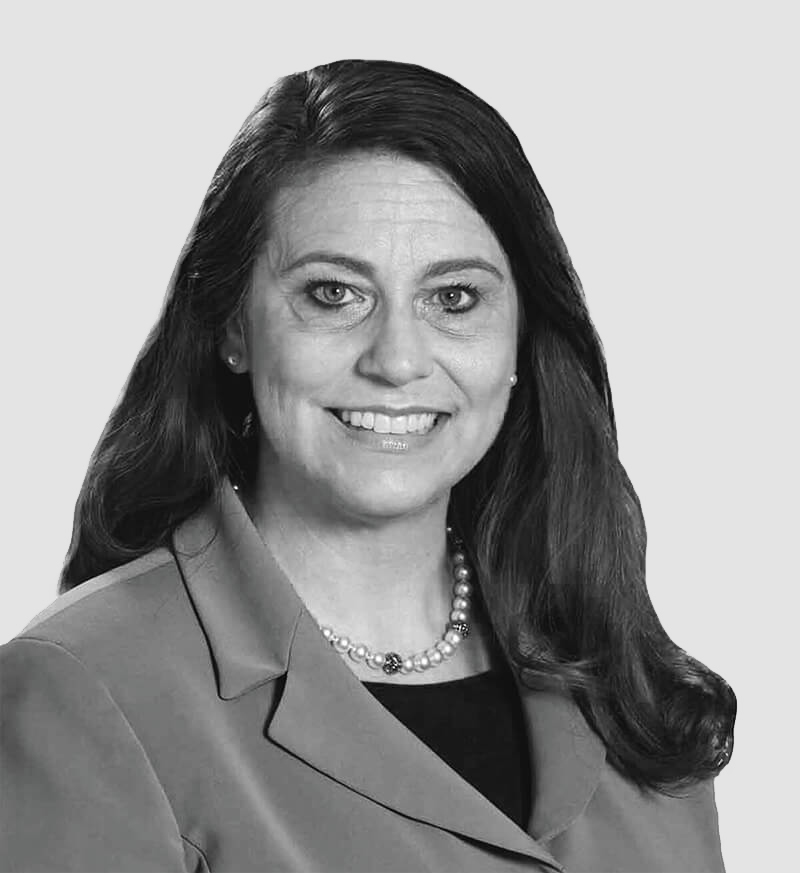 AMY ALSANTE DNP, RN, NE-BC, LSSGB, CHEP, is the chief nursing officer of Sunburst Workforce Advisors. She has a doctorate of Nursing Practice from The George Washington University, a master's degree from the University of Maryland and was a recipient of Baltimore's Excellence in Nursing Award in 2016.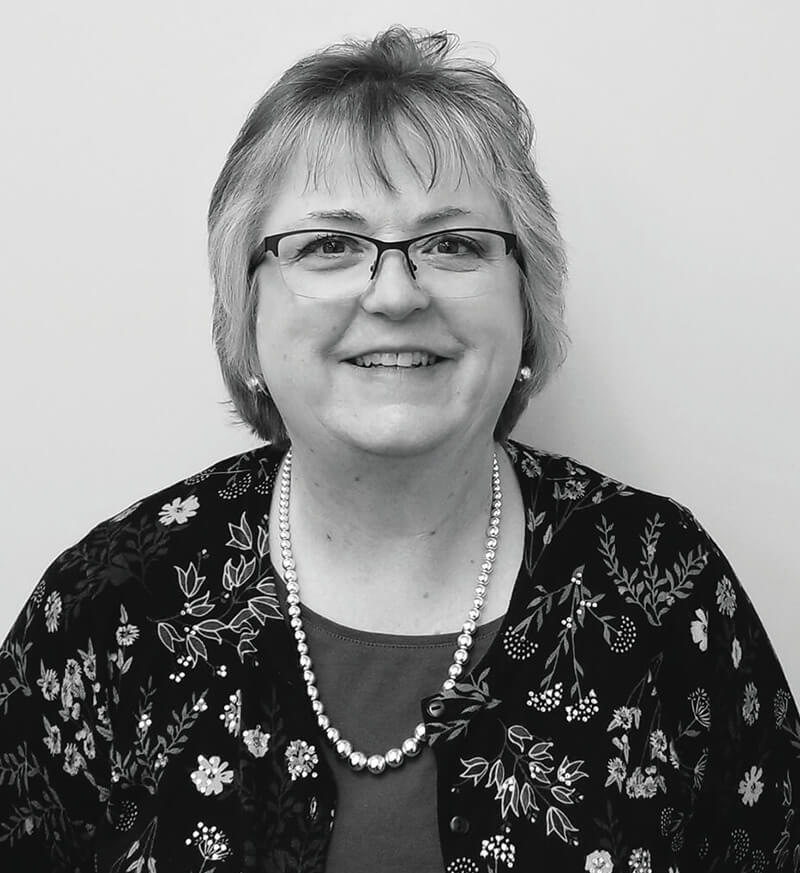 LINDA K. COOK, PHD is an assistant professor of nursing at the University of Maryland School of Nursing, where she teaches across all levels of nursing education. She has been a registered nurse for 45 years and is passionate about nursing. Her primary clinical background is critical-care nursing.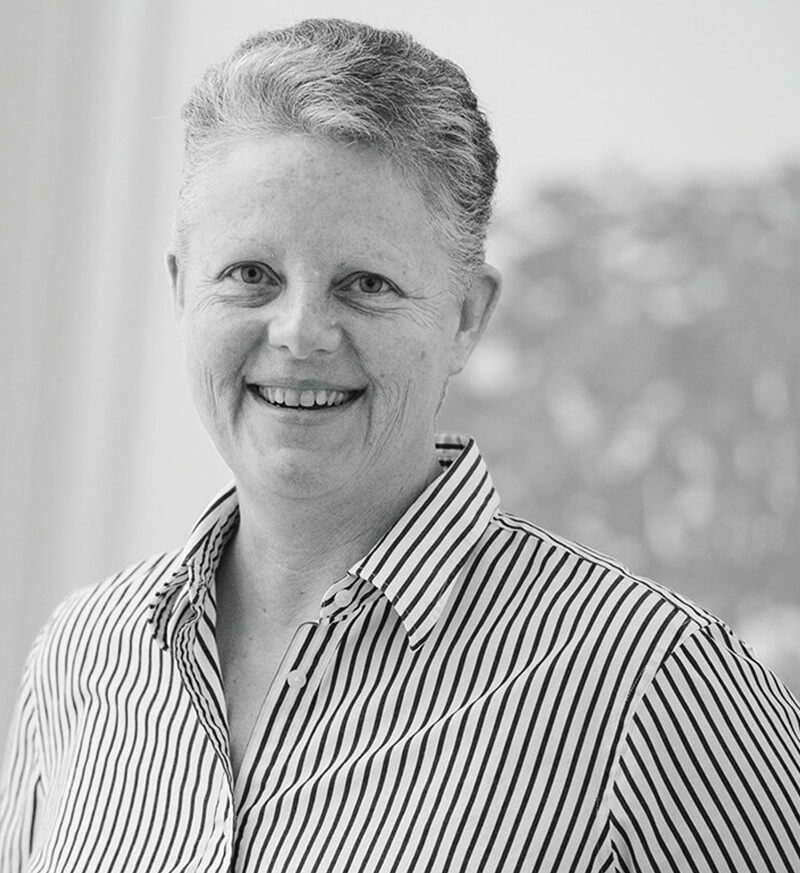 DONNA DISNEY is the clinical director for nursing at Mercy Medical Center in Baltimore. She has more than 30 years of nursing experience, primarily in critical-care and emergency nursing. She is currently responsible for addressing the nursing strategic priorities and operations in several departments.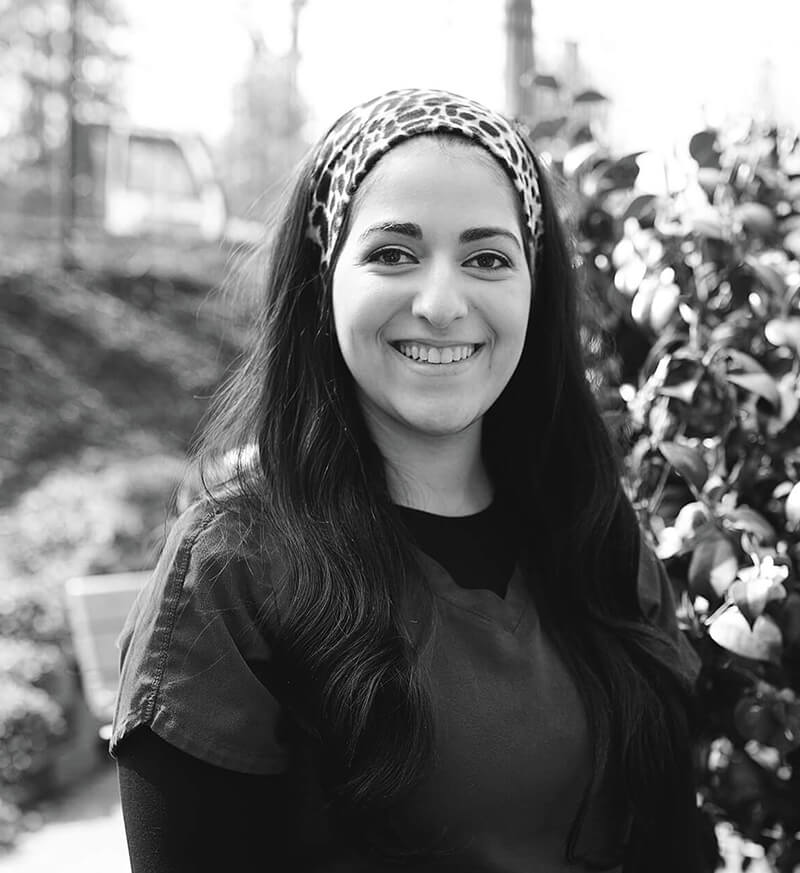 YAFFA ELEFANT, MSN, CPN, is the nurse manager of a pediatric inpatient unit at Mt. Washington Pediatric Hospital. She is a graduate of Johns Hopkins School of Nursing, a certified pediatric nurse, and was the 2021 and 2022 recipient of Baltimore's Excellence in Nursing award.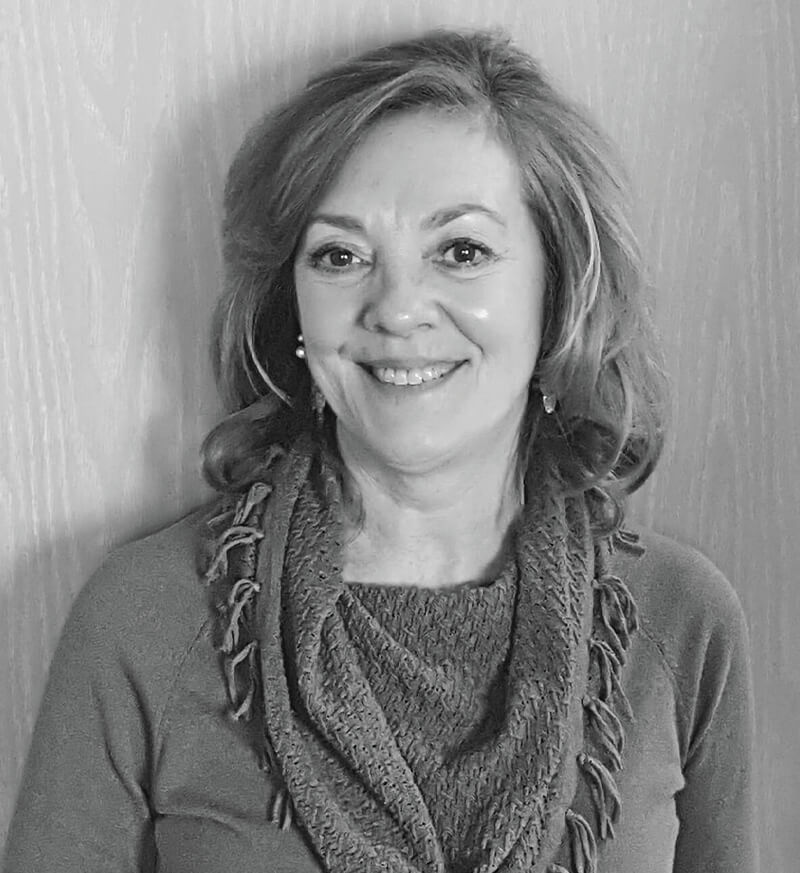 CARLENE MELLO served as the director of nursing resources at Saint Agnes Healthcare, where she provided oversight to staff, including those in the float pool, IV therapy, and patient escort. Mello earned her bachelor's and master's degrees through the University of Phoenix and was a 2016 recipient of Baltimore's Excellence in Nursing award.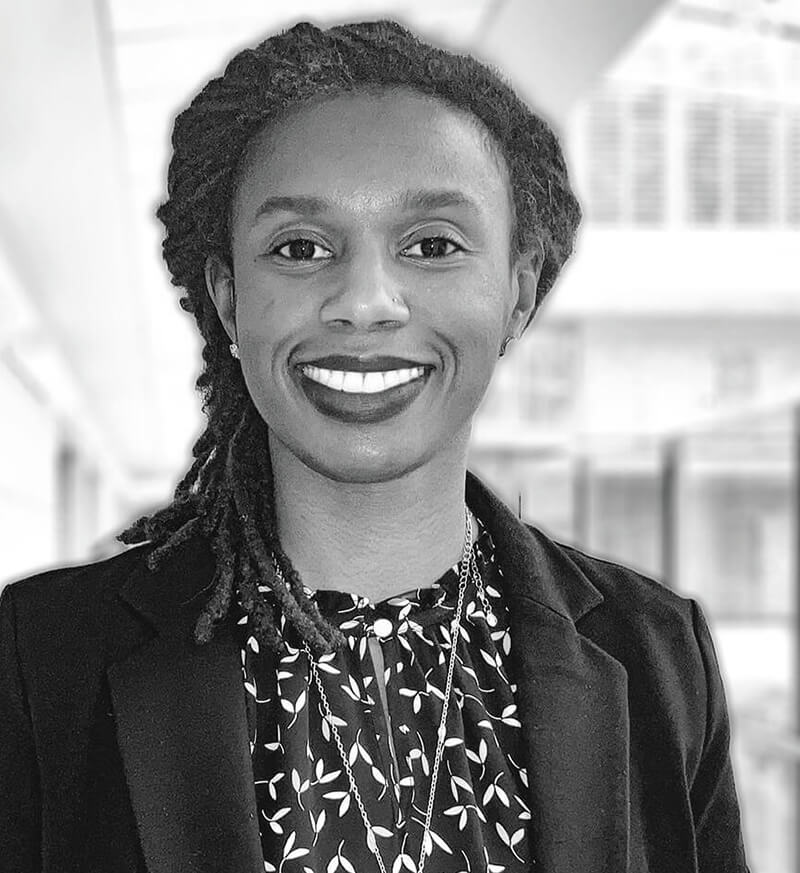 DR. DORHONJA NICHOLS, DNP, RN, NEA-BC, is the nursing director of critical care services and behavioral health at the University of Maryland St. Joseph Medical Center. Nichols is passionate about mentorship, leadership development, team member engagement, clinical excellence, and equity, diversity, and inclusion.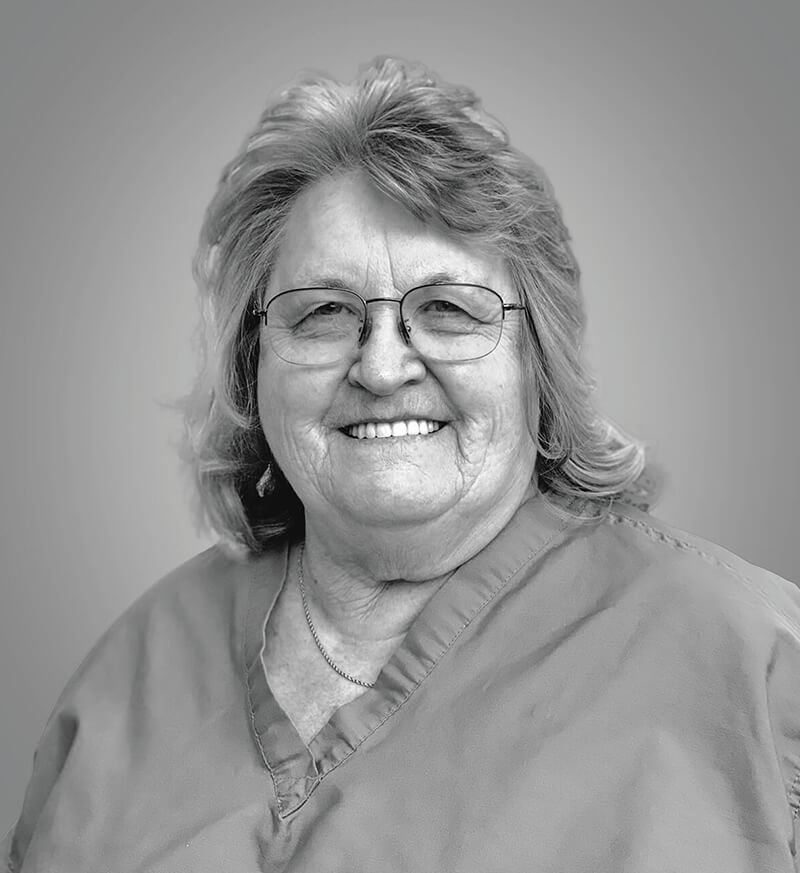 KAYLENE ROSS works part-time in peri-op education at MedStar Harbor Hospital and has more than 45 years of experience including open-heart surgery, pediatrics, labor and delivery, education, general and orthopedic surgery, ICU, and nursing leadership.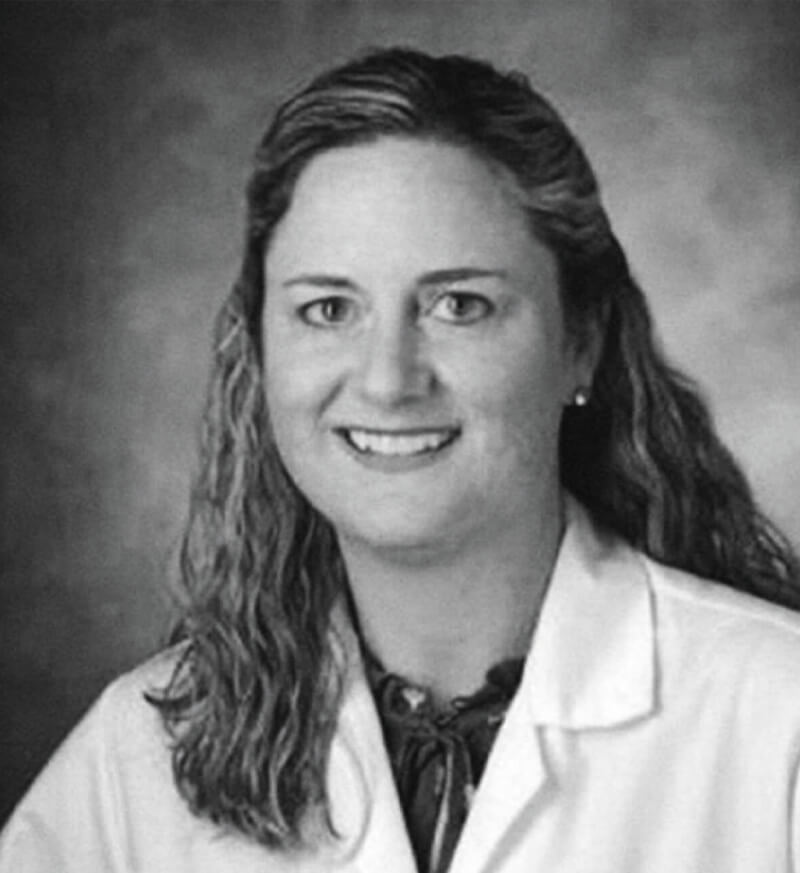 STEPHANIE WILMER MSN, RN, is the nursing coordinator for Magnet at The Johns Hopkins Hospital, providing oversight for Magnet document preparation and site visit activities at JHH. She is a graduate of Towson University and the Johns Hopkins University School of Nursing. She has been a registered nurse for more than 26 years.
EXCELLENCE IN NURSING 2022 LIST
Acute Care / Family Practice / General Medicine
NAIMA HOLLAND, RN
MedStar Good Samaritan Hospital
JESSICA KENDIG., BSN, RN
Johns Hopkins Bayview Medical Center
JANICE MARLETT
Clinical Outcomes Specialist Team Lead Sinai Hospital (Lifebridge Health)
MARIA SHEILLA MEMBREBE
Infection Control Coordinator Johns Hopkins Bayview Medical Center
DENISE O'NEILL
Lead Clinical Nurse Johns Hopkins Hospital
SADIE PARKER, BSN
University of Maryland Rehabilitation and Orthopaedic Institute
AMBER RICHERT, NP
Johns Hopkins Medicine
Cardiovascular
JEREMY HIGOY, RN II
MedStar Union Memorial Hospital
GRACE NAYDEN
Lead Clinical Nurse Johns Hopkins Hospital
DAWN STAGI, RN
Ascension Saint Agnes Hospital
ELIZABETH STEHR
Nurse Manager University of Maryland St. Joseph's Medical Center
DEBORAH TIBURZI, RN
Carroll Hospital (Lifebridge Health)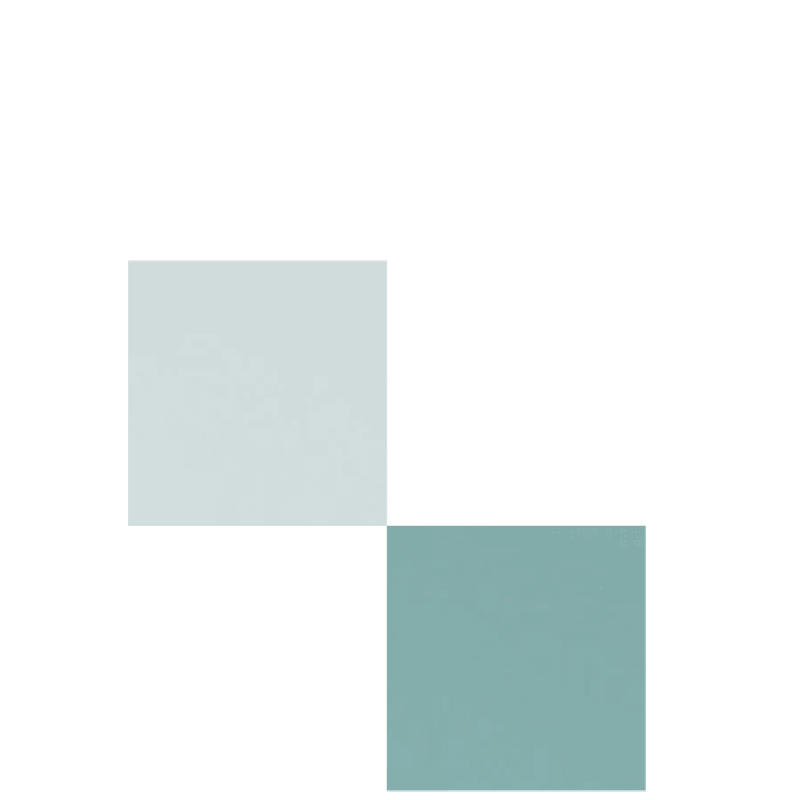 CLAIRE CAFIRMA
Director of Perioperative Services
GBMC HEALTHCARE
"Being the eyes and ears for those patients that are having surgeries is rewarding for me. I always tell my patients, 'You're going to be put to sleep under anesthesia, but don't worry, I'm going to be your eyes and ears, and your advocate.'"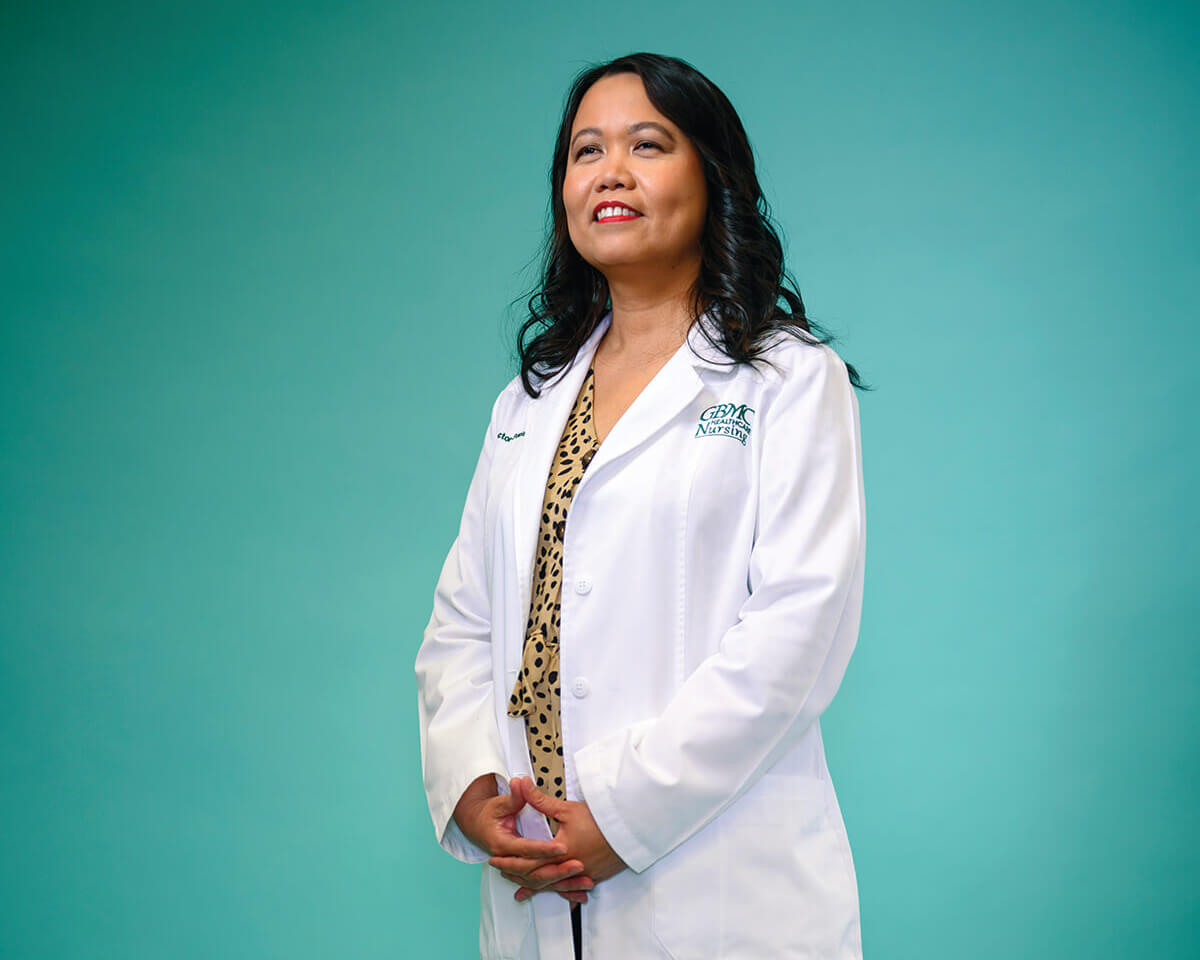 Case Management
DREAMA FRANKLIN
Nurse Case Manager Johns Hopkins Hospital
MAKIRAH GARDINER
RN Care Manager Ascension Saint Agnes
POLLY LAMPON
Organ Procurement Nurse Coordinator University of Maryland Medical Center
KRISTIN POTH
Associate Vice President, Health Services Johns Hopkins Medicine
Community Care/Ambulatory Care
MARY ELLEN "MEG" BERNSTEIN
Lead Nurse Johns Hopkins Outpatient Center
HEATHER BLACK, LPN
Simmons-O'Brien & Orlinsky
MICHELE BOEHNLEIN
Permanent Charge Nurse MedStar Good Samaritan Hospital
MARGARET BRODERICK
Lead Nurse Sinai Hospital (Lifebridge Health)
MARY BETH CARLIN
Program Nurse Coordinator Johns Hopkins Bayview Medical Center
REBECCA CLARK
Wound and Ostomy RN Northwest Hospital
HANNAH FETTING, CRNP
Johns Hopkins Hospital
SARA FITZGERALD
Senior Clinical Nurse I University of Maryland Center for Diabetes and Endocrinology
LISA FREEMAN, RN
Northwest Hospital (Lifebridge Health)
KATHLEEN GIBSON
Clinical Nurse II University of Maryland Medical Center
LESLIE GREEN
RN Care Manager University of Maryland St. Joseph's Medical Center
DAVID LEAR
Diabetes Nurse University of Maryland Center for Diabetes and Endocrinology
JOEY LEE
Community Health Nurse Howard County General Hospital, Johns Hopkins Medicine
CRISTINA MABRY
Team Lead RN Johns Hopkins Community Physicians
CYNTHIA "SALLY" SEEN
Care Management Program Manager Community Care Team Howard County General Hospital, Johns Hopkins Medicine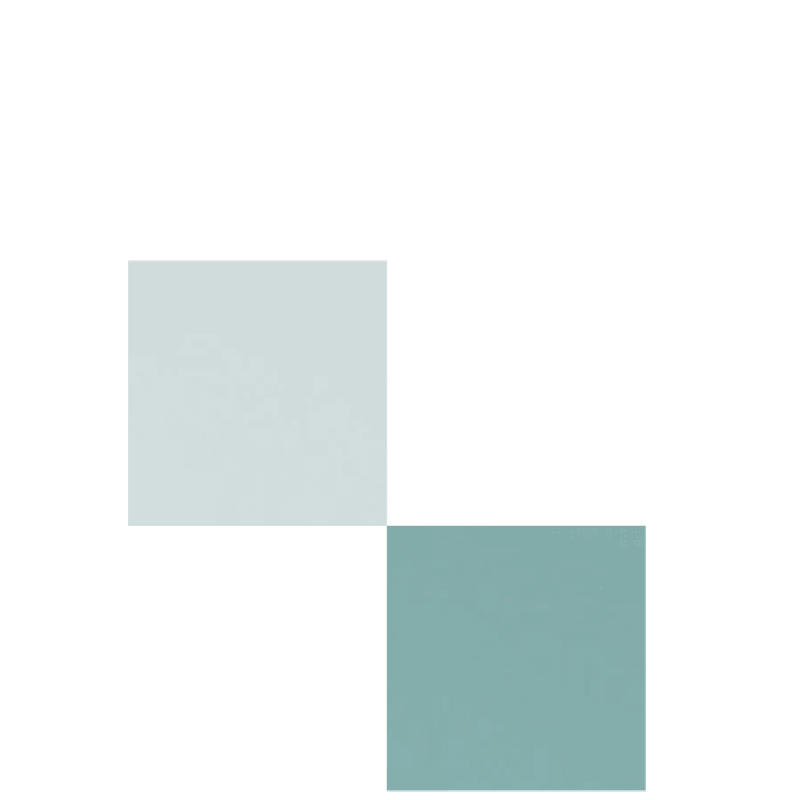 MARIA SHEILLA MEMBREBE
Infection Control Coordinator
JOHNS HOPKINS BAYVIEW MEDICAL CENTER
"Working with different departments, teams, and individuals can be challenging as a nurse. However, I think that bringing my positive energy to work helps. Communication is vital to overcoming obstacles. Being on the same page and working together is crucial because our patients deserve the best. Gratitude is ingrained in my heart every time I come to work. When you are helping others, whether big or small, it makes a difference."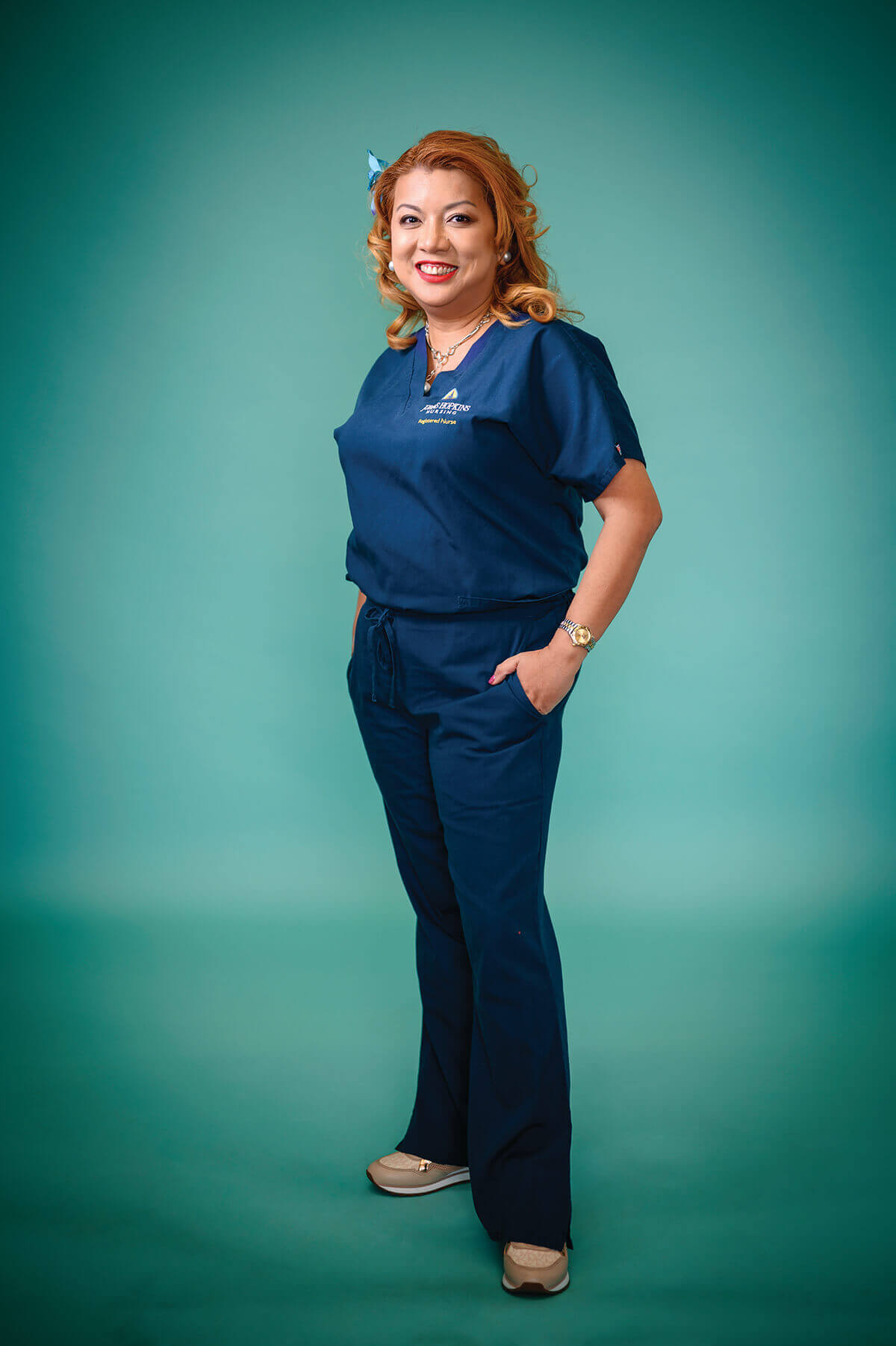 Educator
STEPHANIE AL-ADHAMI
Nurse Residency Program Manager Howard County General Hospital, Johns Hopkins Medicine
LISA BATCHELOREDWARDS
Education Team Lead Northwest Hospital
MINDY BERGER
Program Manager, Clinical Informatics Johns Hopkins Community Physicians
LAURA BUTLER
Professional Development Specialist MedStar Franklin Square Medical Center
STACEY DANIELCZYK
Nursing Practice and Professional Development Specialist Johns Hopkins Hospital
MEGAN DOEDE
Assistant Professor University of Maryland School of Nursing
MANDY GARRETT-BAYA
Clinical Professional Development Consultant Ascension Saint Agnes Hospital
STEPHANIE REED, RN
Forensic Nurse Examiner GBMC Healthcare
MEGAN ROESLER
Nurse Educator Kennedy Krieger Institute
EMERGENCY DEPARTMENT
RAVEN BETHEA, RN
University of Maryland Medical Center
LAKISHA BOUTHNER, RN
Sinai Hospital (Lifebridge Health)
SARA CARTER, RN
Mercy Medical Center
KAREN DIGMAN, RN III
Carroll Hospital
AMY GODAT
RN IV, BSN, CEN MedStar Union Memorial Hospital
MARK STRAUGHN, RN
Johns Hopkins Bayview Medical Center
LENA SUTCH
Nursing Professional Development Specialist MedStar Harbor Hospital
Hospice/ Home Health/ Palliative Care
SARAH BAYNE, NP
MedStar Harbor Hospital
COURTNEY CHAREST
Charge/Discharge Planning Nurse Gilchrist Hospice
KATHERINE FORD
Pediatric Palliative Specialty Nurse Johns Hopkins Hospital
VIRGINIA, "GINGER" SAUNDERS
Health Service Director BrightView Senior Living the White Marsh Community Immediate Care Unit
FORENSIC NURSE EXAMINER
JENNIFER DINOTO
RN, FNE-A/P, SAFE & Domestic Violence Program GBMC Healthcare
GERIATRIC RESPIRATORY CARE UNIT
CATHERINE NYE, RN
Northwest Hospital (Lifebridge Health)
Intensive Care
BRENDA ADELSBERGER, RN
University of Maryland St. Joseph's Medical Center
AMY BORTH, NP
University of Maryland R Adams Cowley Shock Trauma Center
MICHELLE "SHELLY" CRUMBACKER, RN, BSN
MedStar Union Memorial Hospital
JENNIFER FORD
Patient Care Manager Johns Hopkins Bayview Medical Center
CASEY GREEN
Assistant Nurse Manager Sinai Hospital (Lifebridge Health)
REBECCA GUTHRIE, RN
Johns Hopkins Hospital
MARGARET HINRICHS, RN
Carroll Hospital (Lifebridge Health)
HANNAH HUNTER, RN
University of Maryland St. Joseph's Medical Center
FRANCINA MITCHELL, RN, CCRN
Northwest Hospital (Lifebridge Health)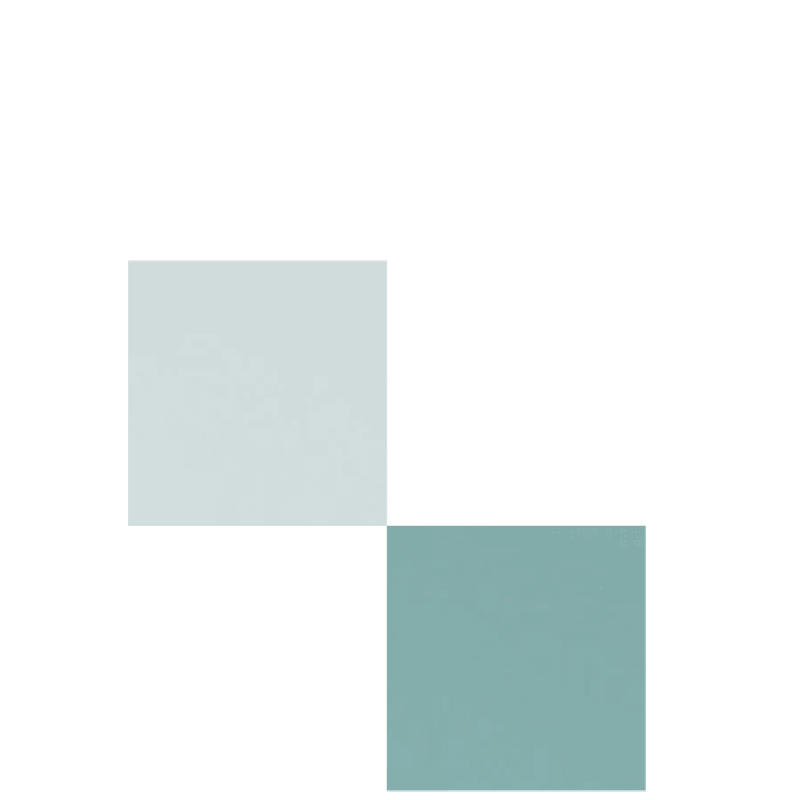 KELLY HEMPHILL-JORDAN
RN, MSN
MERCY MEDICAL CENTER
"I feel blessed and honored to be a nurse because I help the patients feel better and I get to be there for them, and sometimes some people don't have anybody. For me, just being there, it lets me know at the end of the day that I'm able to help somebody."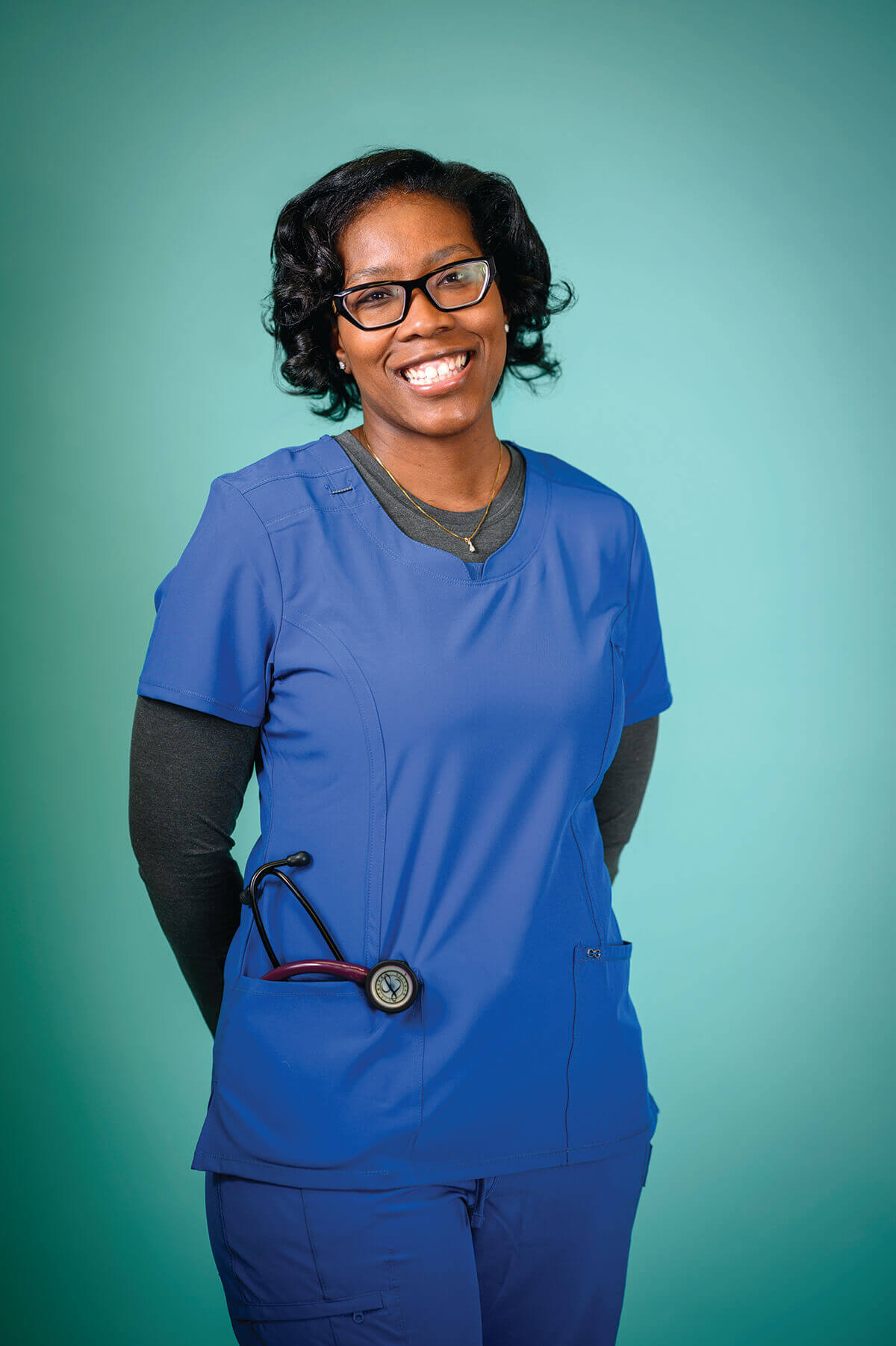 Immediate Care Unit
BROOKE GAST, RN
Johns Hopkins Hospital
INTERVENTIONAL RADIOLOGY
JENNIFER SURETTE
Clinical Nurse II Mercy Medical Center
Neurology/ Psychology/ Behavioral Health
ADONIS ESTRELLA, LPN
Perry Point VA Medical Center
Management / Nurse Executives
MONIKA BAUMAN
Director of Patient Care Services: Women's and Children's Health University of Maryland Medical Center
ROBIN CAMPBELL
Patient Safety Manager Kennedy Krieger Institute
LEIGH CHAPMAN
Vice President of Patient Care Services and Chief Nurse Officer Carroll Hospital (Lifebridge Health)
KYLEE GEROHRISTODOULOS
Nurse Manager Johns Hopkins Hospital
STACY GUERIN
Assistant Vice President University of Maryland Harford Memorial Hospital
MIKE HAMBURG
Director of Patient Care Services, Acute Care Northwest Hospital
BRENDA MARTIN
Manager of Nursing Practice and Innovation University of Maryland Baltimore Washington Medical Center
TRACEY PEÑALOZA
Director of Perioperative Services Mercy Medical Center
LESLIE TAYLOR
Nurse Manager, Clinical Integration, Operations, & Quality Population Health, Care Transitions & Post-Acute Collaborative LifeBridge Health
CATHY WIDMER
Director of Ambulatory Nursing University of Maryland Medical Center
Medical-Surgical Nursing
ANITA BAIRD
Lead Clinical Nurse Ascension Saint Agnes Hospital
DANA CHANDLER
Wound Care and Ostomy Nurse University of Maryland Medical Center Midtown Campus
NATHAN FRANKLIN, RN
Sinai Hospital (LifeBridge Health)
KELLY HEMPHILL-JORDAN
RN, MSN Mercy Medical Center
OLIVER MACALE
RN, MSN, Va-BC Intravenous (IVRN) MedStar Good Samaritan Hospital
NAHID NEMAN, RN II
Sinai Hospital (LifeBridge Health)
ABIGAIL SHIBLEY, RN
MedStar Union Memorial Hospital
BREANNA WATSON, RN
Northwest Hospital (Lifebridge Health)
NURSING INFORMATICS
ROSHELL CABATINGAN
Nursing Informatics Specialist Mercy Medical Center
LEIF COBLE
Informatics Nurse Specialist MedStar Harbor Hospital
STEPHANIE DAWSON
Informatics Nurse Specialist MedStar Franklin Square Medical Center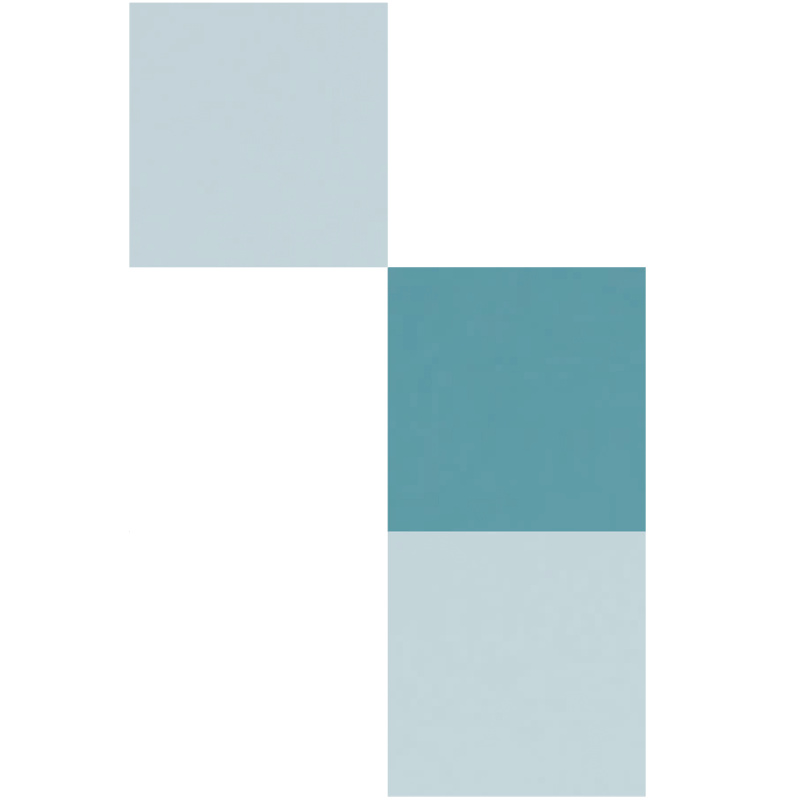 COURTNEY CHAREST
Charge/Discharge Planning Nurse
GILCHRIST HOSPICE
"[Patients and their families] arrive to us in crisis. By the time they get to the in-patient unit, they have been through so very much heartache and pain. I get to listen to their story, let them know they are seen and heard, and introduce the hospice philosophy, which is about the alleviation of suffering."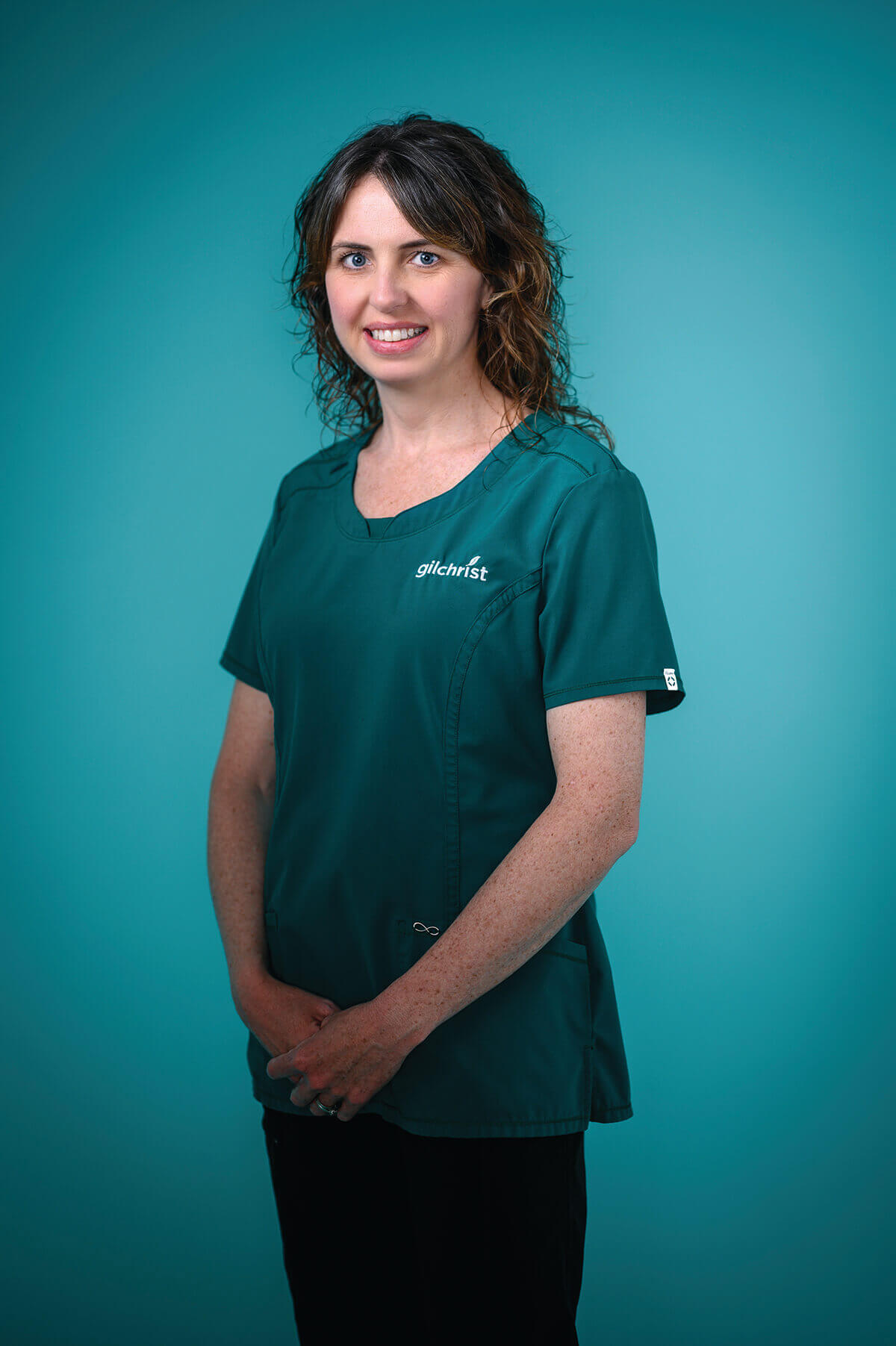 Oncology
CAITLIN BROWN
Nurse Practictioner Johns Hopkins Hospital
SHAVONNE FITZGERALD-DOUGHTY
Nurse Manager Oncology Ascension Saint Agnes Hospital
REBECA FRAZIER
Nurse Manager Ascension Saint Agnes Cancer Institute
KATHRYN FRITZE
Holistic and Integrative Care Nurse University of Maryland St. Joseph's Medical Center
ERICA LEDFORD
Ambulatory Care, Oncology Clinic Nursing Johns Hopkins Sidney Kimmel Comprehensive Cancer Center
JANIS MARCELLA, RN
Ascension Saint Agnes Hospital
RHONDA SILVA
Division Administrator University of Maryland Greenebaum Comprehensive Cancer Center
HOLLY THORN
Outpatient Nurse Navigator GBMC Healthcare
Operating Room
CLAIRE CAFIRMA
Director of Perioperative Services GBMC Healthcare
SUSAN J. COLLINS
DNP, CNS-P (E), RN Ascension Saint Agnes Hospital
AUDREY DICKERSON
Senior Director Perioperative Services MedStar Union Memorial Hospital
NINA DINGLAS
Urology Nurse Mercy Medical Center
JUDITH DOVERTE, RN
GBMC Healthcare
DAVID GREER
Orthopedic Team Leader Mercy Medical Center
TAQUA BOSTON SODEN
Clinical RN III Mercy Medical Center
Orthopedics
LOUIZA ADDY
Clinical Nurse-Team Lead Ascension Saint Agnes Hospital
EKUA DADSON, RN
Mercy Medical Center
RACHEL GRIFFITH
Clinical Nurse-Team Lead Ascension Saint Agnes Hospital
MARYJO HOLLORAN, NP
University of Maryland Towson Orthopaedic Associates
JENNIFER JASION, RN
Mercy Medical Center
ERICA RICHARDSON, RN
Mercy Medical Center
KASSONDRA ROSENBERG
Clinical Ladder RN IV MedStar Union Memorial Hospital
CHRISTINA ROWLEY-PORTER
RN Supervisor Ascension Saint Agnes Hospital
BIANCA TILKENS
Clinical Nurse Ascension Saint Agnes Hospital
KELLY VERNAGO, RN
MedStar Union Memorial Hospital
POST ANESTHESIA CARE UNIT (PACU)
BRIDGET MONTGOMERY, RN
Howard County General Hospital, Johns Hopkins Medicine
PERFORMANCE/QUALITY IMPROVEMENT
ROBIN CRAYCRAFT
Performance Improvement Manager MedStar Good Samaritan Hospital
PEDIATRIC PLASTIC SURGERY CLEFT & CRANIOFACIAL CLINIC
KIM SEIFERT
Nurse Coordinator Johns Hopkins Hospital
PEDIATRICS: NEONATAL AND NON-NEONATAL
BETH HEWES
Nursing Supervisor Mt. Washington Pediatric Hospital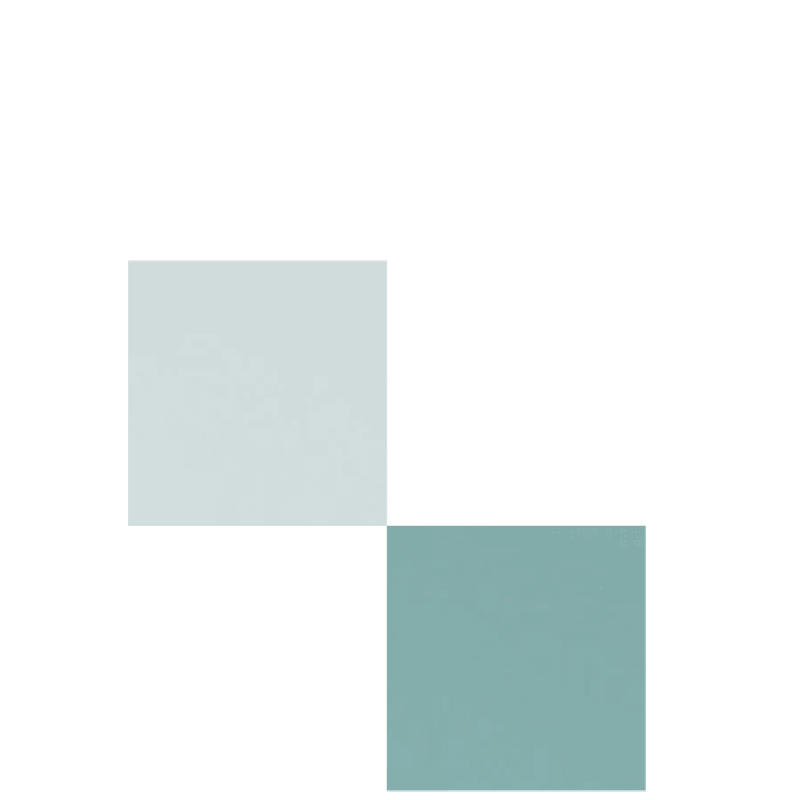 MAKIRA GARDINER
RN Care Manager
ASCENSION SAINT AGNES
"[I became a nurse] because of my childhood experiences of being a patient. I was hit by a car and hospitalized and the nursing relationships that I built inspired me to become one."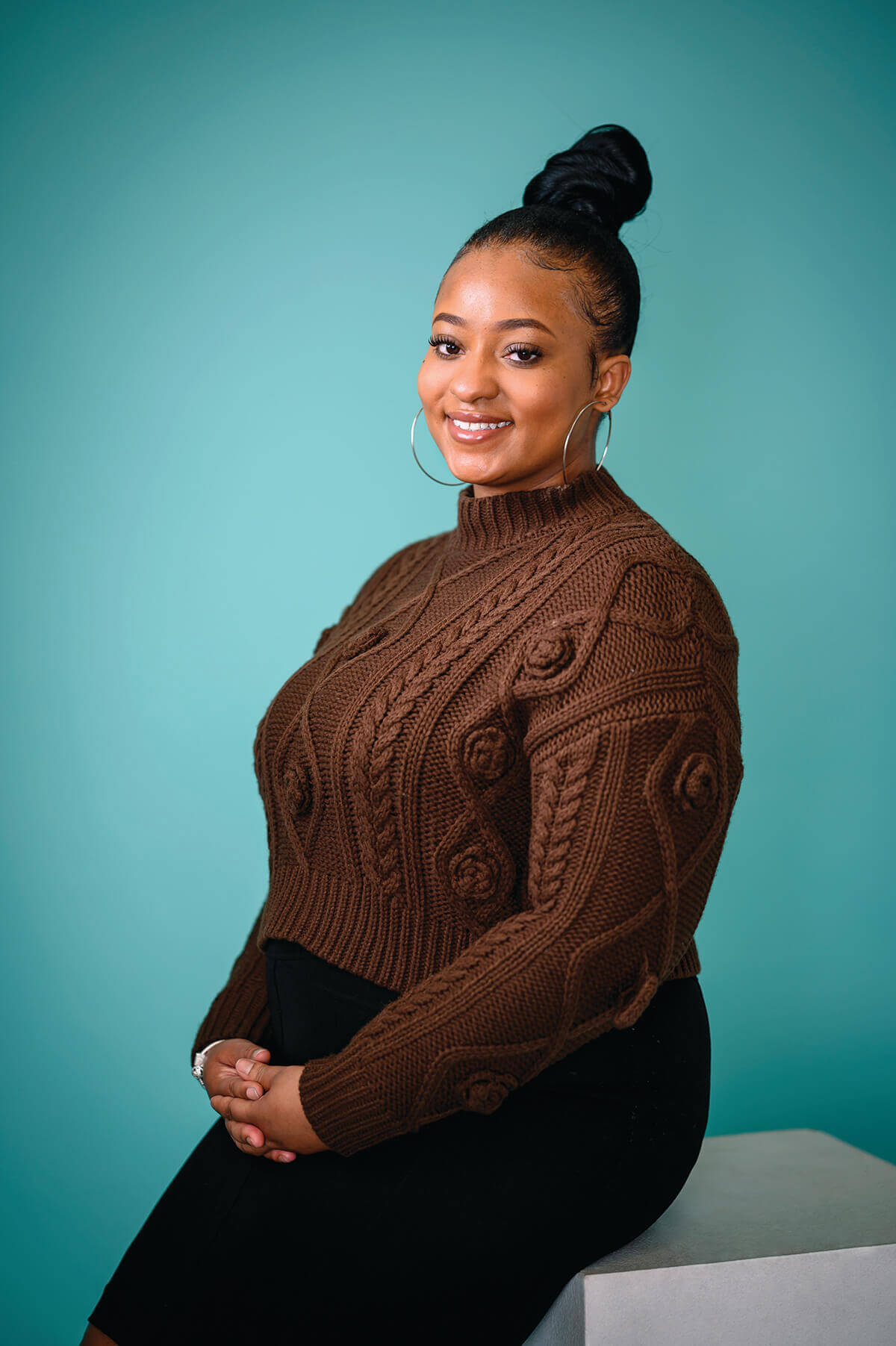 Pediatrics: Neonatal
IRMALYN CARREON
NICU Nurse MedStar Franklin Square Medical Center
KELSEY FRANKLIN
Neonatal Clinical Education Specialist Mt. Washington Pediatric Hospital
DOROTHY "DJ" JONES
Neonatal Admission Nurse MedStar Harbor Hospital
KAREN JORDAN-FULLER, RN
Mt. Washington Pediatric Hospital
NANCY MCALEER, RN, BSN
GBMC Healthcare
SARA MCJILTON
NICU Education Specialist BSN, RN MedStar Franklin Square Medical Center
PEDIATRICS: NON-NEONATAL
KIM BILOTT, RN
Sinai Hospital (Lifebridge Health)
JULIA DAVID, NP
Johns Hopkins Hospital
CATHERINE EHRHARDT
Nurse Clinician III Johns Hopkins Hospital
CAROLYNN GAVIN, RN
Mt. Washington Pediatric Hospital
RACHEL GILLIGA, RN
Mt. Washington Pediatric Hospital
STEPHANIE MORGENSTERN
Clinical Nurse Specialist Johns Hopkins Hospital
SHOSHANAH SZANZER, NP
Johns Hopkins Hospital
Psychiatric Nurse
DAVID BAGEANT, RN
University of Maryland Baltimore Washington Medical Center
CARRIE GOFF
Nurse Coordinator Kennedy Krieger Institute
HEATHER MAGOWAN, LPN
Perry Point VA Medical Center
PATRICK MAYO, RN
MedStar Franklin Square Medical Center
SARA STINEBAUGH, RN
Baltimore Heart Associates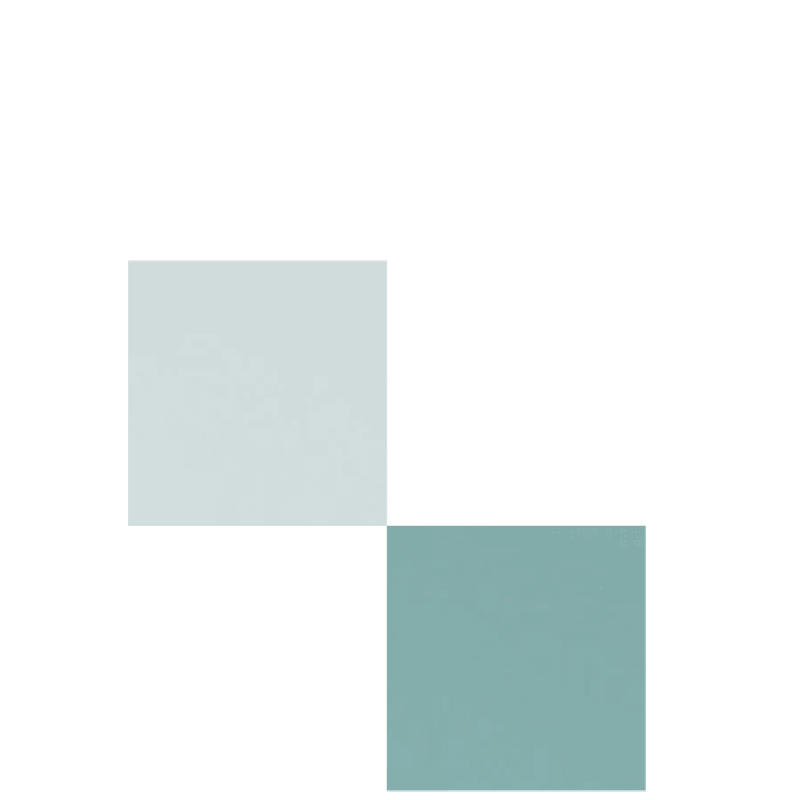 DAVID BAGEANT
RN
UNIVERSITY OF MARYLAND BALTIMORE WASHINGTON MEDICAL CENTER
"I help people to realize they can't have a better past. Past is past. But I help them to realize that they can change their future. . . . That's worth gold!"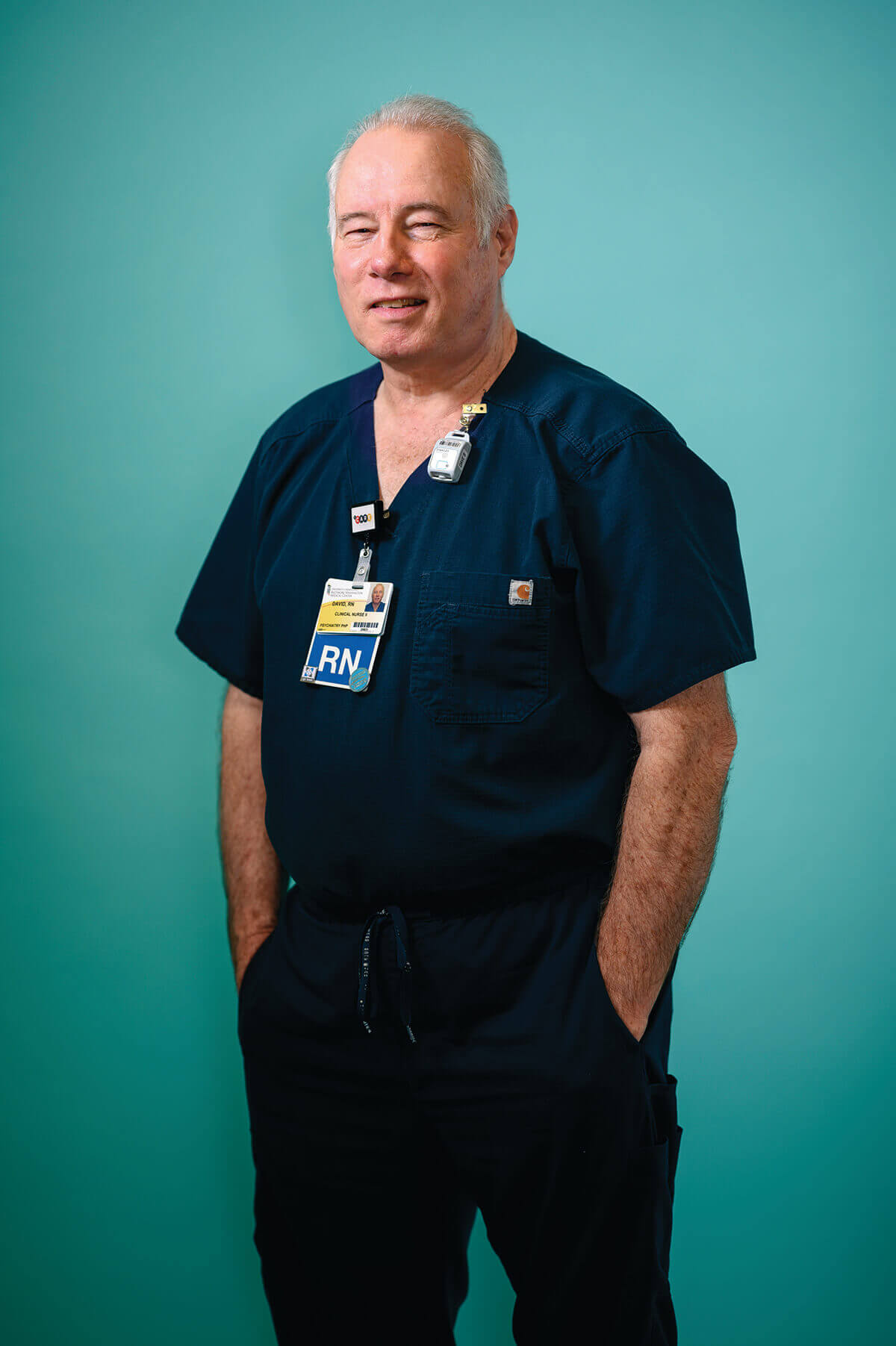 SEXUAL ASSAULT, DOMESTIC VIOLENCE, HUMAN TRAFFICKING, STRANGULATION
CHRISTINE COOLEY
Forensic Nurse Coordinator University of Maryland Harford Memorial Hospital
WOMEN'S HEALTH
AMY BROWN
Nurse Manager Johns Hopkins Hospital
DIANE FISH, RN
GBMC Healthcare
CAROLE LOUIS
Clinical Outcomes Specialist Sinai Hospital (Lifebridge Health)
WENDY SPARGO, RN
Ascension Saint Agnes Hospital
RETTAANN THOMAS
Clinical Nurse II University of Maryland Baltimore Washington Medical Center
STEPHANIE WILLIAMS, RN
Ascension Saint Agnes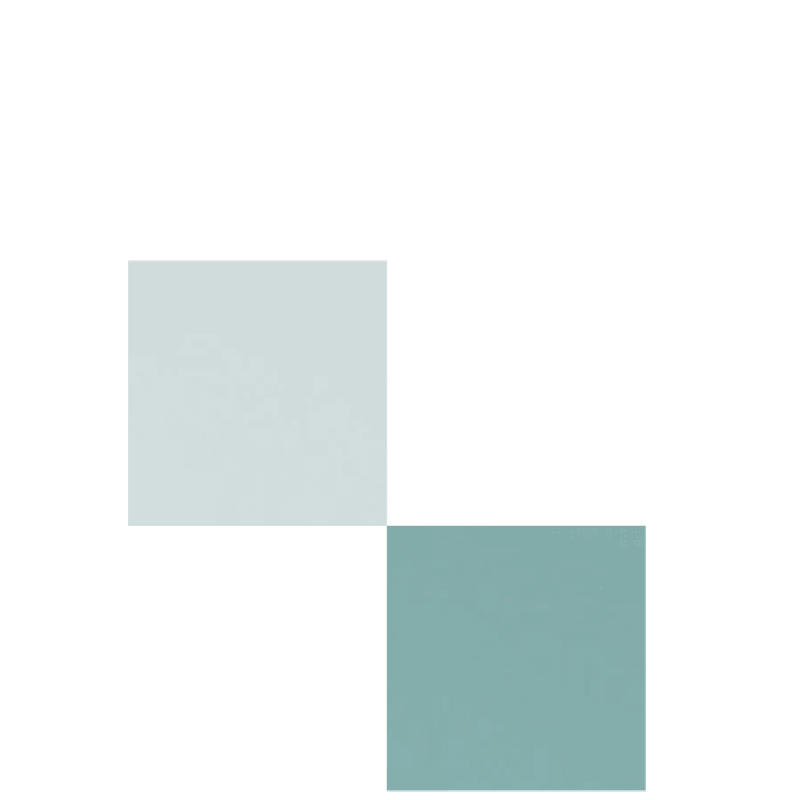 JOEY LEE
Community Health Nurse
WARD COUNTY GENERAL HOSPITAL, JOHNS HOPKINS MEDICINE
"I am blessed to be a community health nurse. It's my calling to serve and bridge the gap between the hospital and a patient's home, to connect the missing pieces while promoting better health and well-being."