News & Community
Faces of Pride
On the 50th anniversary of the Stonewall uprising, we celebrate our city's LGBTQ community.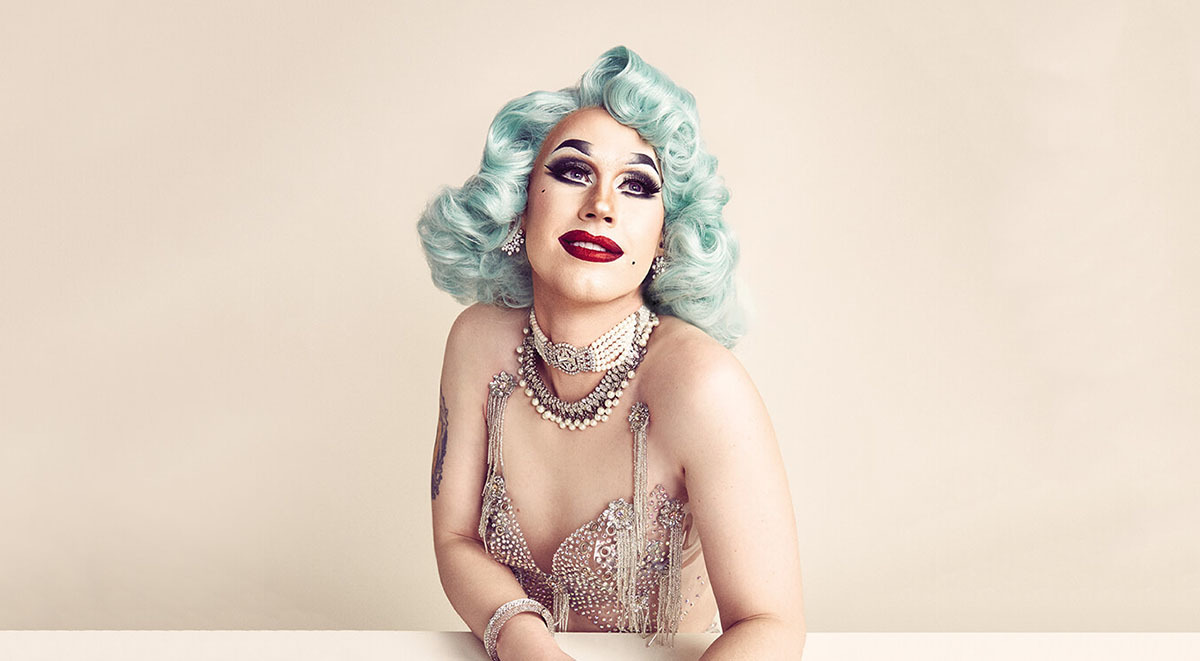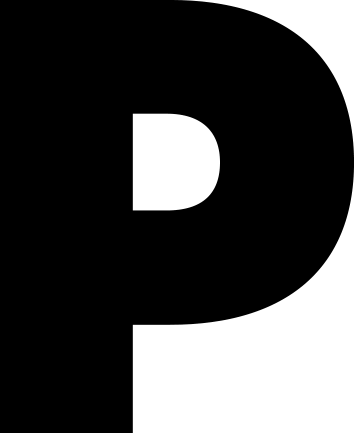 ride was born outside of a dark seedy bar on a hot summer night in the heart of New York City, fifty years ago this month. It was an ordinary Friday evening, with members of the city's LGBTQ community congregating for drinks, dancing, and camaraderie inside the bustling Stonewall Inn. That is, until it wasn't.
At the time, homosexuality was still considered a crime in Manhattan, as well as much of the United States, and establishments such as Stonewall often operated under the table, leading to routine raids by police. But as the hours pushed toward morning on June 28, 1969, patrons had reached a tipping point after years of harassment and discrimination. Instead of fleeing or simply complying, some 200 people decided to resist—then riot.
No one knows who threw the first quarter or bottle or brick that evening—it's long said to have been started by drag queens and transgender women of color—or why that specific night, but this one moment would galvanize the gay rights movement and act as a rallying cry for queer liberation across the globe.
Today, the Stonewall Inn still stands, designated the first LGBTQ national monument in 2016, and in the five decades since the uprising, real progress has been made. "Don't Ask, Don't Tell" was repealed in 2010. Same-sex marriage was legalized in 2015. New language and gender options are taking root nationwide, including here in Maryland, where driver's licenses will soon offer a nonbinary gender "X" designation, and cultural representation, from the Emmy-winning RuPaul's Drag Race to the latest slate of Oscar nominees, has officially gone mainstream. And every June, thousands gather to commemorate that historic summer evening and the events that followed under the umbrella of a word that, from that time forward, would forever be linked to the LGBTQ community: Pride.
But the fight is far from over. Earlier this year, the Trump administration restricted transgender people from joining the military, the United Methodist Church denounced same-sex marriage and gay clergy, and now more anti-LGBTQ legislation is on the horizon. Hate crimes—particularly toward the trans community—are on the rise, and one is too many as queer kids continue to take their own lives.
Fortunately, in Baltimore, where Pride festivities began in 1975, a broad coalition of artists, activists, and educators are working hard to carry on the legacy of Stonewall, transforming the city and its LGBTQ community for the better. They're reassessing and reevaluating, like the Gay, Lesbian, Bisexual and Transgender Community Center of Baltimore (GLCCB), which recently rebranded as the all-encompassing Pride Center of Maryland. They're breaking down old barriers, with the "gayborhood" expanding beyond Mt. Vernon to nearly every neighborhood in the city. And they're becoming more inclusive, as new spaces, events, and ideas come into existence. In short, they're embodying and evolving the essence of Pride.
In 2019, Pride looks different than it did in 1969. A lot has happened, thanks to those pioneering protesters, and continues to happen, thanks to those who carry the torch. It's still a shared struggle and celebration, and yet it's wholly unique to each of the many faces that make up the LGBTQ community.
"Pride is really about trusting and having faith that you're part of a great legacy," says Jamie Grace Alexander, community director of the Baltimore Transgender Alliance. "Pride is a community celebration, but the fact that it comes from an individual identity is a really important and special part of our culture. Pride is about feeling powerful."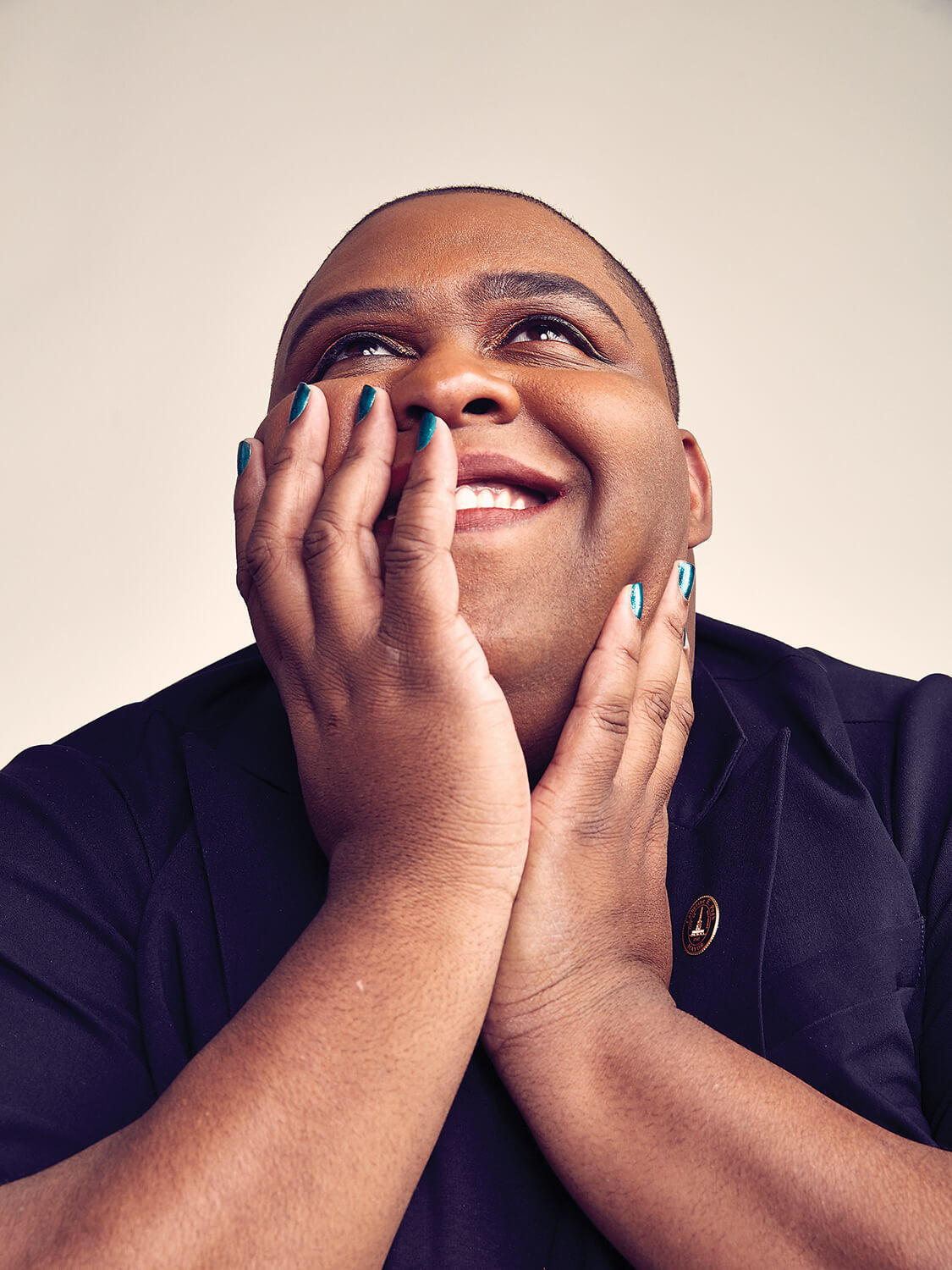 JABARI LYLES
LGBTQ Affairs Liaison for the Baltimore City Mayor's Office
"What is Pride? This being the 50th anniversary of Stonewall, the word that comes to mind is resistance. But more than that, it's fight. Pride is a fight to exist, to be who you are, to be seen. In Baltimore, we're always fighting, but in our community, it's all exacerbated by our gender and who we love. What about the black trans women who still can't find housing? We still have to fight for them. True unity in our community looks like us all knowing that, and us all pitching in for our most vulnerable. We still have to fight."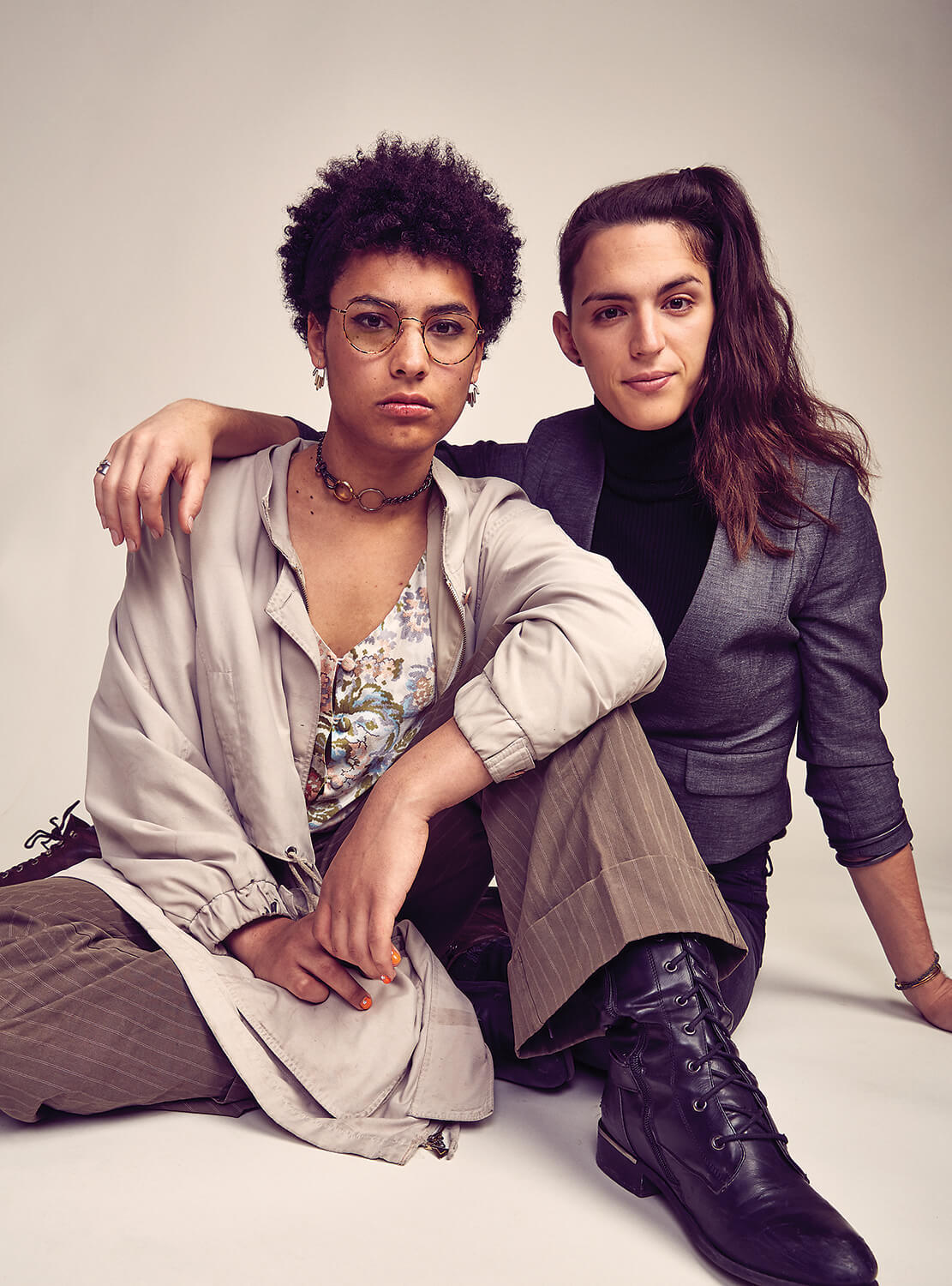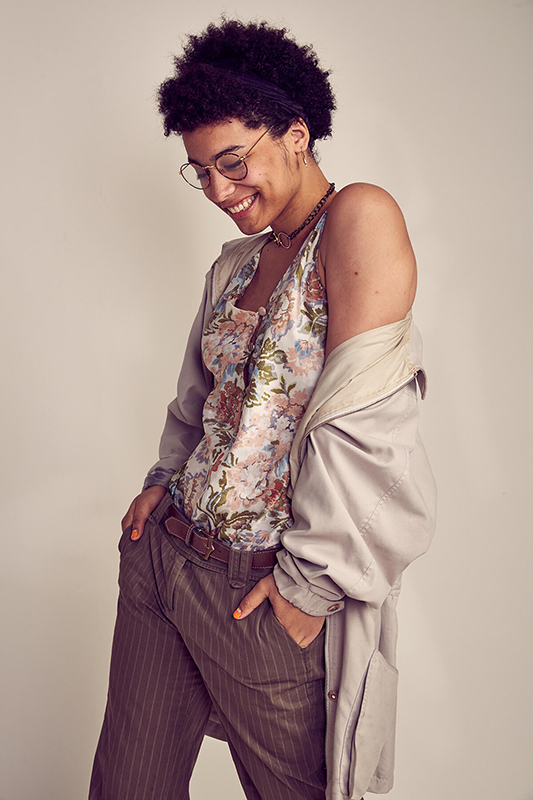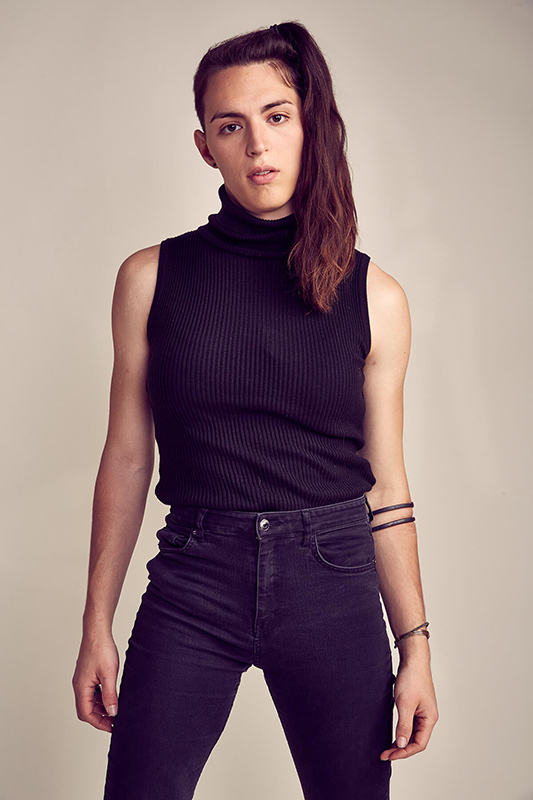 JAMIE GRACE ALEXANDER & AVA PIPITONE
Community director, Baltimore Transgender Alliance | Co-Founder, HostHome, An Emergency LGBTQ Housing Network
"Pride has always been about unabashedly taking up space. There's a really long legacy of trans organizers who are critical to Pride being left out of the ceremony and equal tradition of those trans organizers making sure to include themselves. The foremothers of the trans movement had to do the work of inserting themselves into the front of the Pride parade." says Jamie. "And I think we've had to do similar work . . . Trans involvement in Pride has always been something that is complicated and has to be done consciously. There's a lot of violence that happens when the T gets shoved under the LGBT umbrella."
"Trans people have been doing the work," says Ava. "The legal support, the jail support, the emotional community support. And it's always cisgender, non-trans, white mostly men who get the credit."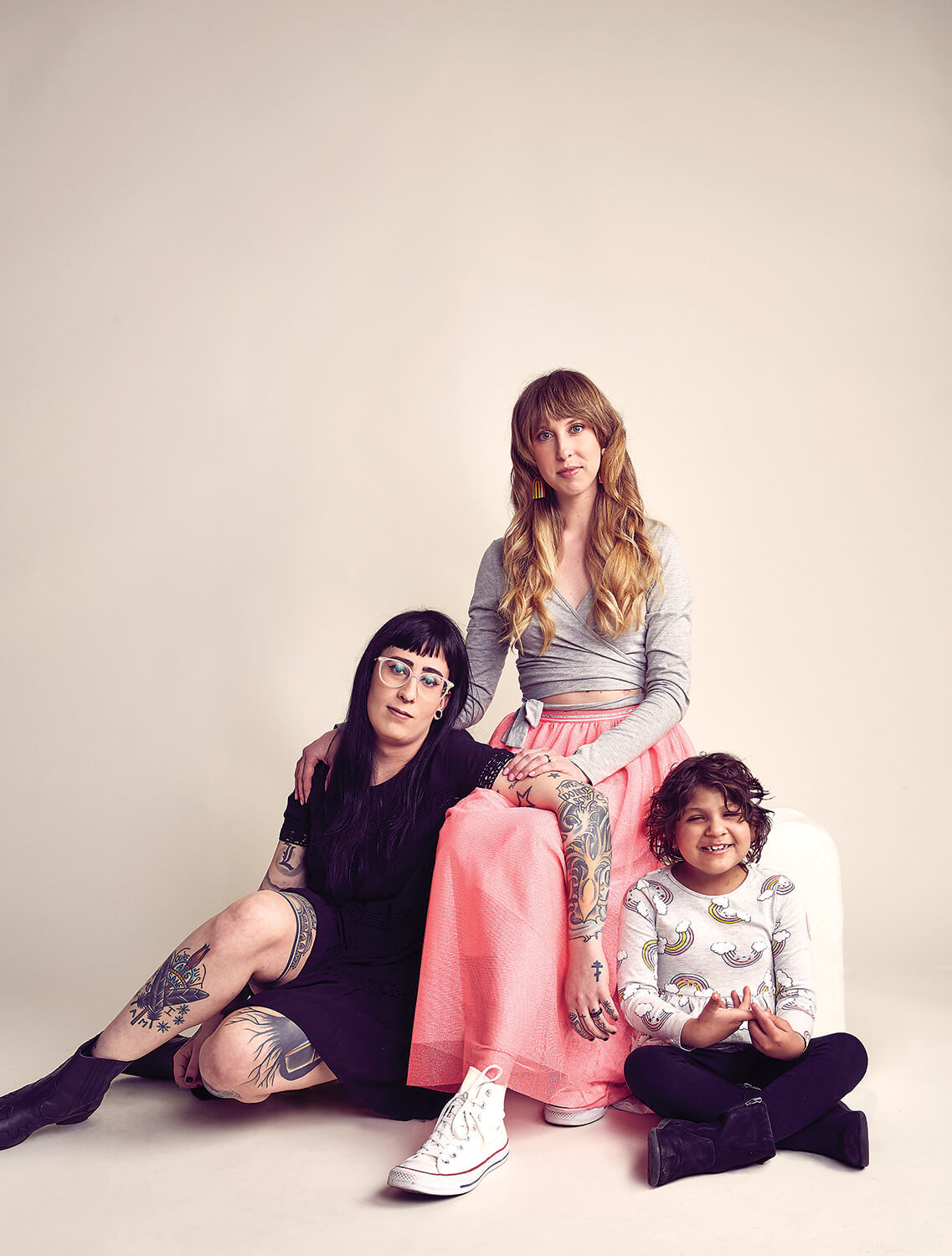 Nikki, Elise, & Sansa Richard
Writer | Caturday Style blogger | 7-year-old
"I realize that my existence itself is a political statement," says Nikki. "But at the end of the day, I'm also a parent and a person. With Sansa, what we've tried to model is just unconditional love. That's what family is. A choice. We adopted her five years ago. We chose her. And she chose us."
"For us, we grew up in church. We have lost relationships with family since Nikki came out," says Elise. "Going to Pride, there was just so much more love here and it was a really big healing moment."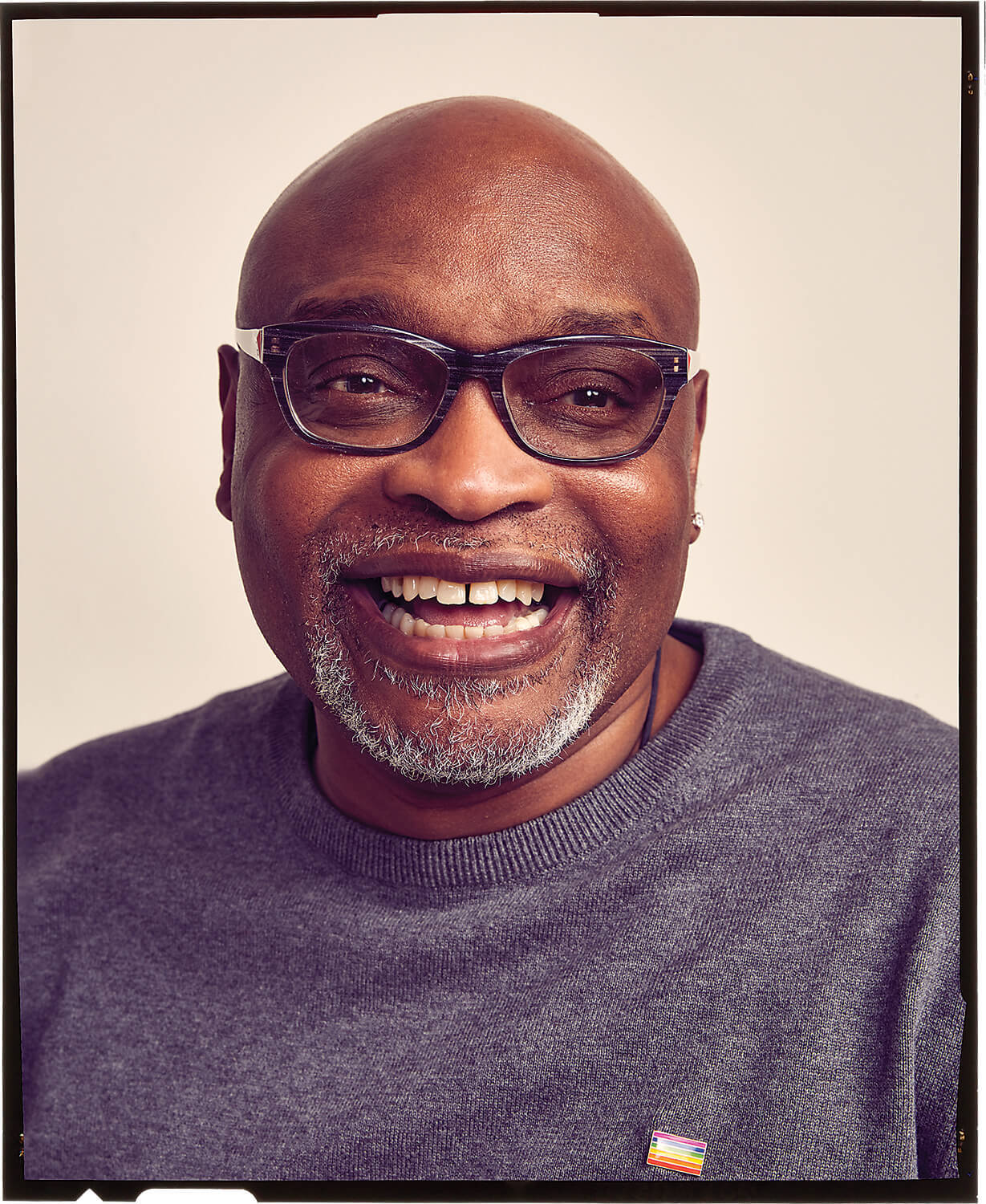 Carlton Smith
Longtime HIV/AIDS advocate, advisor, & HIV survivor
"What is Pride? That I'm liberated. Like Lady Gaga said, I'm a free agent, baby. I can live freely. I am also a deacon at my church, The Baltimore Unity Fellowship Church. I can talk about what liberation and Pride means to me to a mass of people. They may not have been able to come out yet, but maybe if they see me, they might think, 'Oh, I can do that, too.' We can love our neighbors and people for who they really are."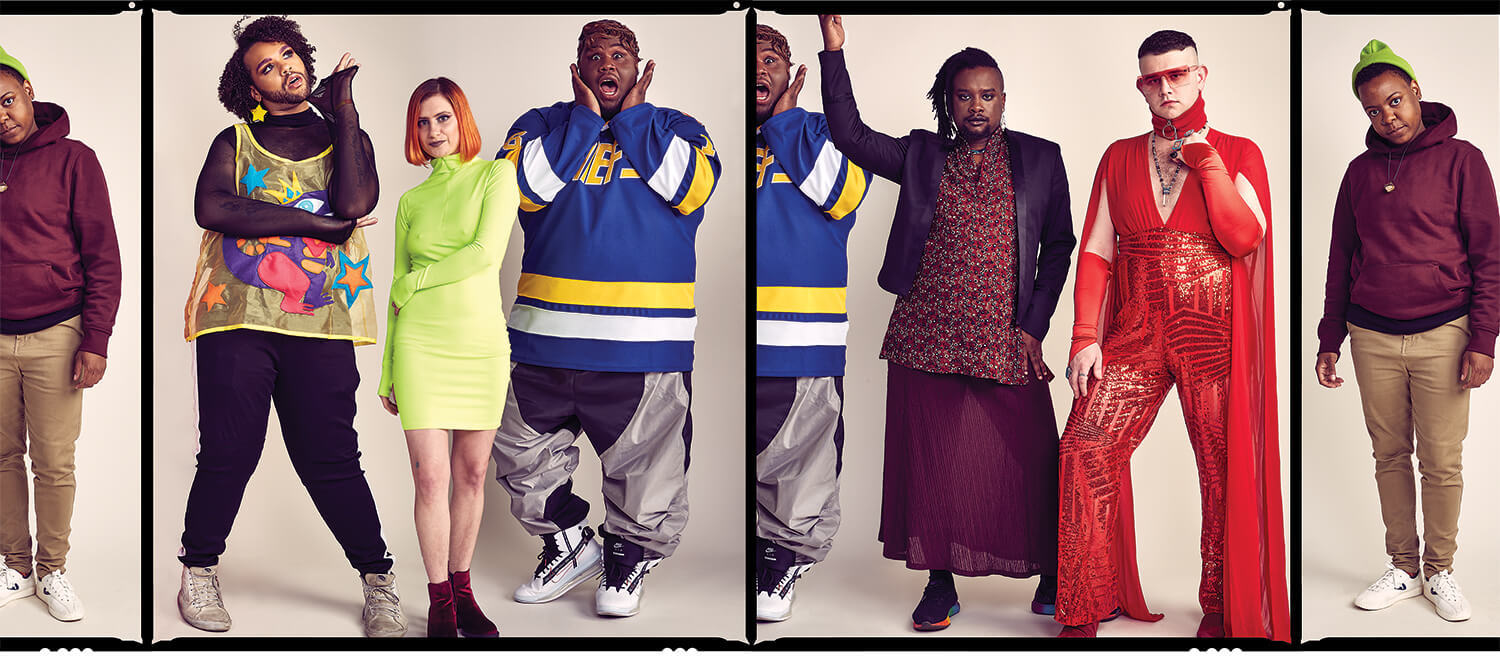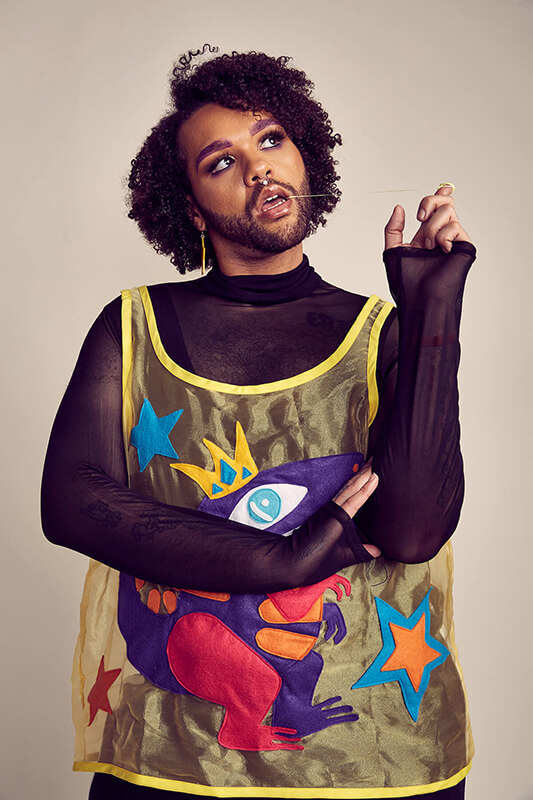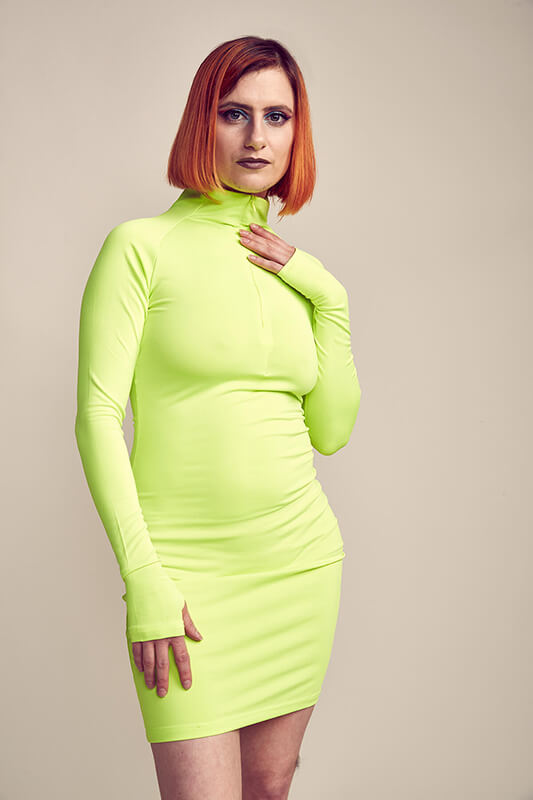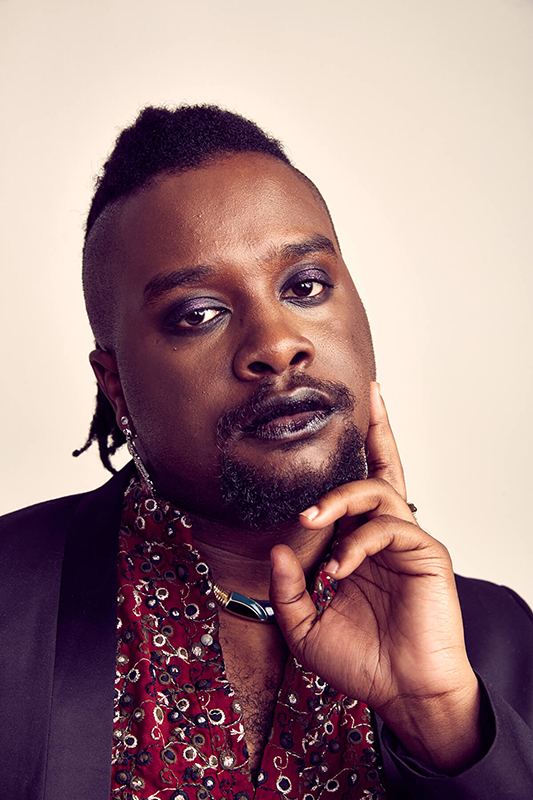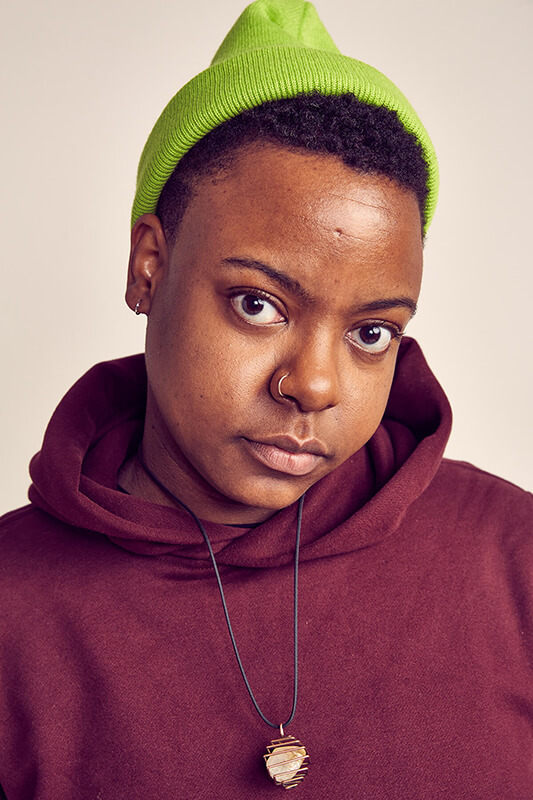 KOTIC COUTURE, AMY REID, DDM, ABDU ALI, HUNTER HOOLIGAN & TRILLNATURED
Musicians
"Pride means representation. And I think that's important in Baltimore, because we get a rough rap. We're seen for all the bad things, but people forget how beautiful this city really is. Pride is one of those times where you really see that, from every walk of life."
—KOTIC COUTURE, RAPPER AND EMCEE OF VERSION
"The past year-and-a-half has been really important to me. I just came out to my mom and dad. You just hit a point where you can't be someone you're not anymore. And to be open about it, to celebrate it, to just be comfortable with it and yourself, and also be an example for other people who might have a hard time coming out…it's a way to connect with people. "
—AMY REID, ELECTRONIC MUSICIAN AND FOUNDER OF GRL PWR ARTS COLLECTIVE
"We need more spaces where people can go and have a good time. I loved being able to go to the [Club] Hippo and listen to rap music and dance with boys. It made me feel great. Thursday night hip-hop? I've never seen so many black butch queens in my life."
—DDM, RAPPER
"To me, the word I wish was presented more than 'pride' is 'love.' It's important to celebrate love for queerness and transness and gayness, lesbianness, intersect, bisexuality. It's important for us as marginalized people to celebrate loving ourselves, and each other. Me loving myself is a journey. It's something I'm working on and it's something I encourage other people to do."
—ABDU ALI, EXPERIMENTAL RAPPER
"For me, Pride is a time for me to reflect on my journey of my own self-acceptance and my own understanding of who I am. Sometimes that's a new understanding of my gender or my relationship with others or what it means to me to be queer. Time to reflect, to share, to listen—to hear what other people's journeys have revealed to them—and learn "
—HUNTER HOOLIGAN, ELECTRONIC MUSICIAN
"Pride is like a family reunion. There's nothing wrong with it being just a huge weekend to party and celebrate each other and the way we look and the way we are."
—TRILLNATURED, DJ AND FOUNDER OF VERSION
Steve Ziger
Trustee, LGBTQ Fund, the Baltimore Community Foundation
"Pride is being able to make a difference, and we are part of a community in which we can. Baltimore is of a scale and sense of place and community with some immense needs, across every spectrum, and with so many invested people and organizations—you actually can change things here for the better."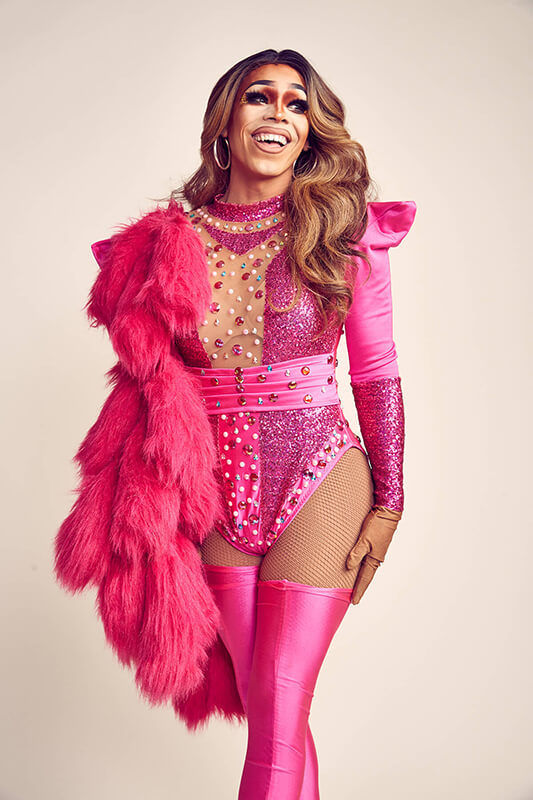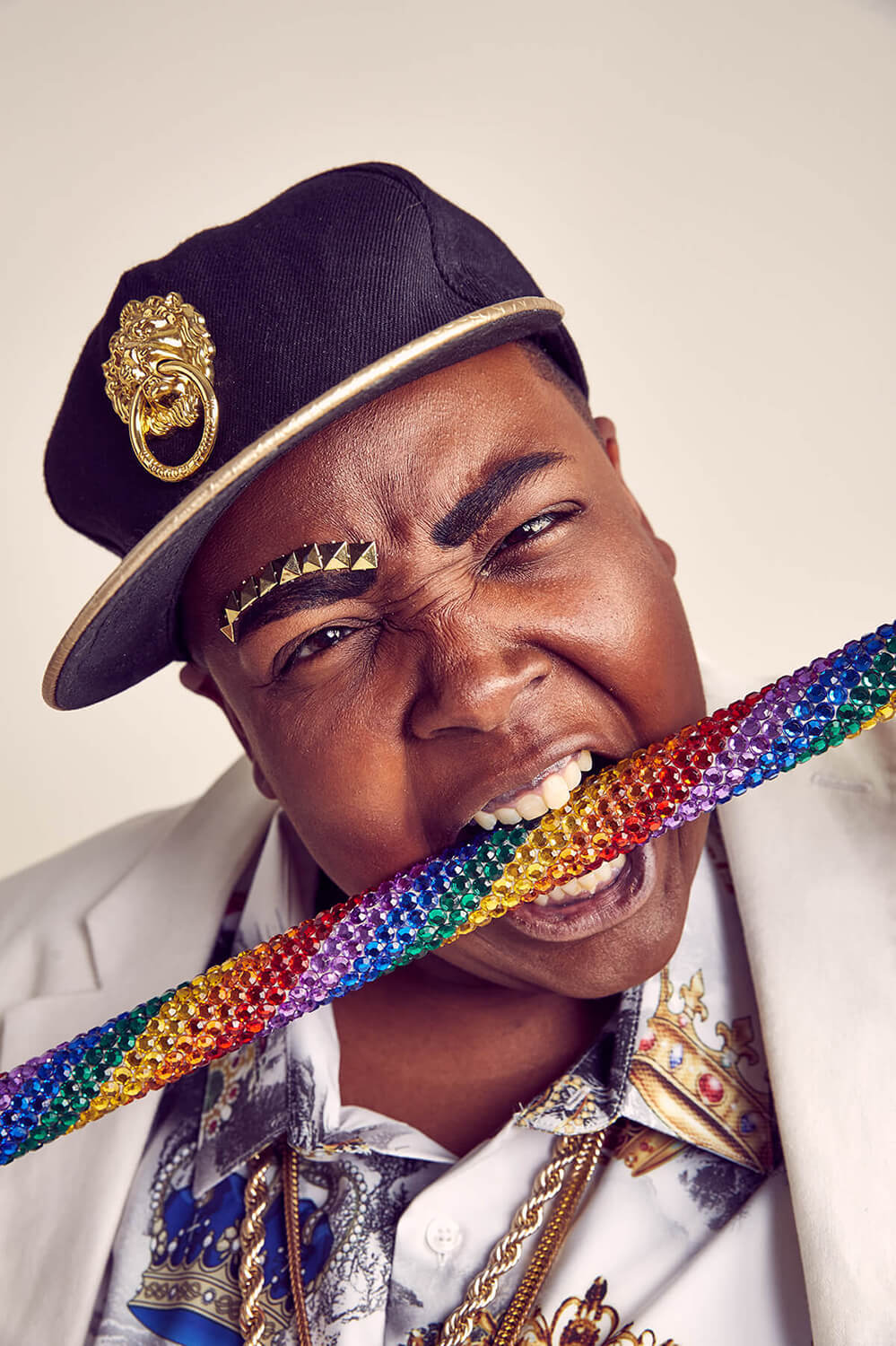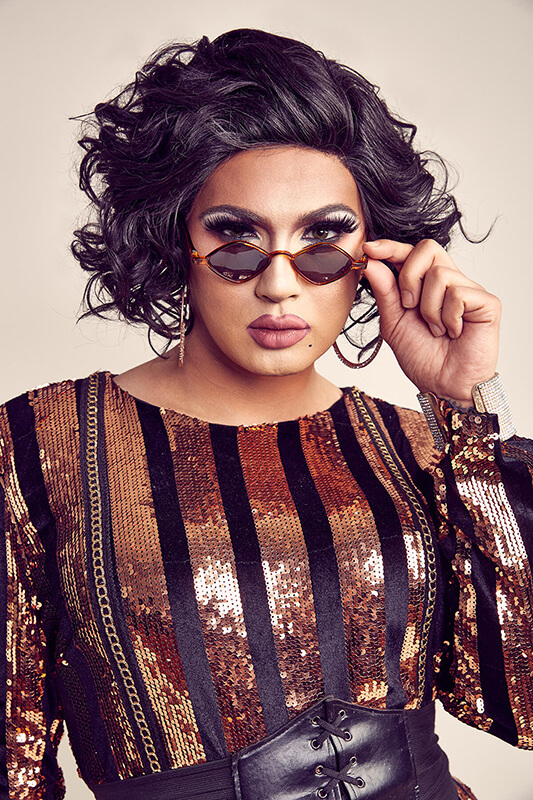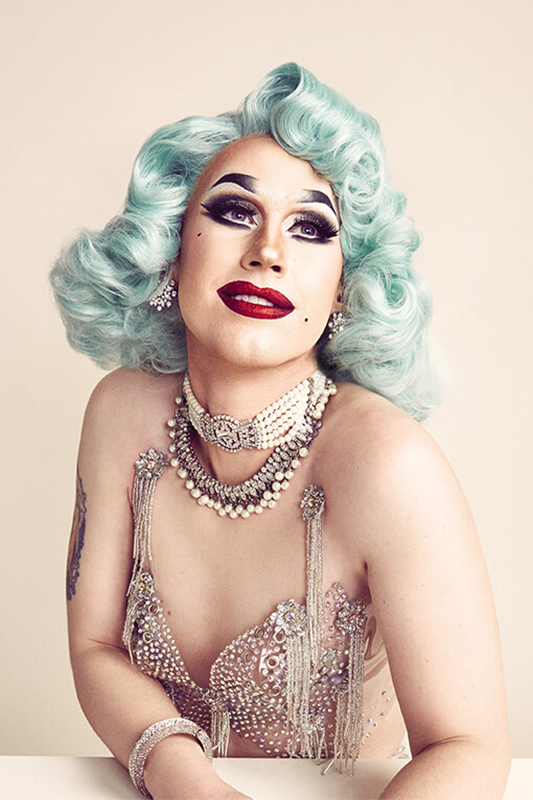 IYANA DESCHANEL, JASMINE BLUE, CHRIS JAY, BROOKLYN HEIGHTS, & BETTY O'HELLNO
Drag Performers
"The importance of the festival is that it gives people who haven't come out yet or are just coming out a place to go and experience everything at once. If it's going out to a club or family values, you get all that at Pride, the whole weekend long."
—IYANA DESCHANEL
"Pride is being confident, honest, true to who you are, and loving it no matter who or what that might be."
—JASMINE BLUE
"Things are changing, and we have to change our language and adapt our vocabulary. I identify as genderqueer. My pronouns are they and them. Having that conversation about my identity and gender expression and developing language to define who I am has been eye-opening for me."
—CHRIS JAY
"We don't take a lot of bullshit in our community in this city. As much as the drag queens battle, we always have each other's backs, no matter what."
—BROOKLYN HEIGHTS
"Pride for me is about being the person you weren't allowed to be when you were a kid, when I was growing up especially. Pride for me is just getting through life alive and saying I don't care what other people think because it's too short, so I'm going to be my best self. And if that means I'm going to wear wigs and makeup and not play football with the guys, that's totally cool. But you can also play football with the guys, too. It's whatever you want to be. Except an asshole."
—BETTY O'HELLNO