Then and Now: Transportation
The efficient movement of people, goods, and services is central to the function of any city—forever facing new challenges and demanding new solutions.
The efficient movement of people, goods, and services is central to the function of any city—forever facing new challenges and demanding new solutions. Baltimore's been moving forward in recent years in terms of public transportation with efforts including the Charm City Circulator, which continues to add routes and ridership, expanded MARC Train service, and the proposed Red Line project, a 14-mile light rail connecting Woodlawn to Bayview.
---
Penn Station
Originally opened in 1911 and named Union Station, serving the Pennsylvania Railroad and Western Maryland Railway, the Charles Street Beaux Arts-style hub was renamed in 1928. Over the last three years, more than $7 million in improvements have been completed at the eighth-busiest station in Amtrak's national network. More than one million passengers passed through Penn Station in 2012.
What's in a Name?
There are several "Penn Stations" in the Northeast, all named after the Pennsylvania Railroad Co.
---
Streetcars
Last fall marked the 50th anniversary of the end of streetcar service in the city. After 104 years of service, the last two lines to operate, the No. 8 (Towson-Catonsville) and No. 15 (Overlea-Walbrook Junction) both ceased operations in the early Sunday morning hours of Nov. 3, 1963. The last car to run that day is in the Baltimore Streetcar Museum's collection.
---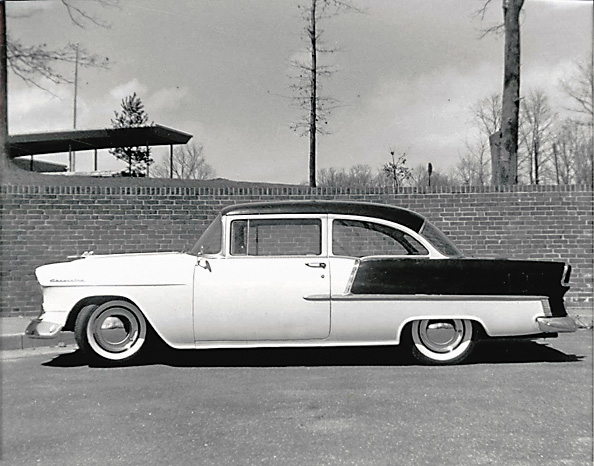 General motors, 1955
From 1935 to 2005, the Broening Highway GM factory built Chevrolets. Today, a White Marsh plant makes Chevy Spark electric motors.
---
By The Numbers
The Light Rail
33

Number of stations

1992

Year it was inaugurated

3

Number of train lines

97

On-time train percentage
Airport Modernization
In 1950, President Harry Truman dedicated Friendship International Airport, later renamed Baltimore-Washington International Thurgood Marshall Airport in 1973 after the state of Maryland purchased the airport from Baltimore City for $36 million.
---
That was then, this is now
Bicycle Reboot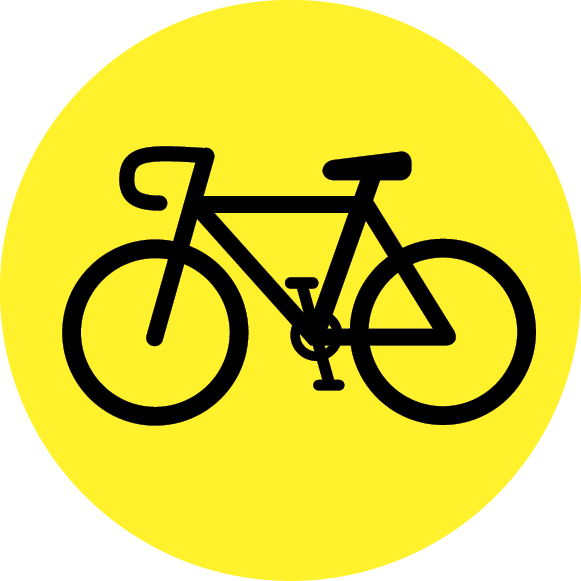 Streets in Mid-Atlantic and Northeastern cities predate the automobile and were initially paved at the behest of bicyclists. None other than H. L. Mencken called bicycling "a great and urgent matter" at the turn of the 20th century when Baltimore boasted more than 80 bike stores and dozens of bicycle clubs. Today, bicycling as transportation is rebounding, with the Charm City Bikeshare program scheduled to launch this year. There are also several infrastructure projects underway, including a protected Maryland Avenue cycle track that will run
between The Johns Hopkins University and Pratt Street.
---
Memories
Carvey Davis, 90
Streetcar Operator
"I was an operator with the transit company in the 1940s and 1950s. It was a nerve-racking job, really, especially the one-man cars when you had to do both jobs—collecting the fares and operating the car. I worked almost all the lines; my favorite was the No. 26, which ran from downtown to Sparrows Point, the last bridge was over Bear Creek."
---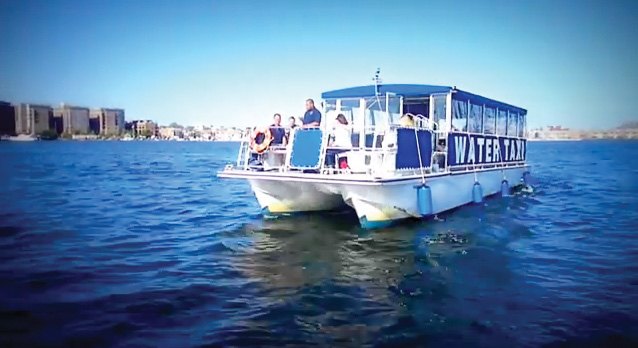 Seaworthy
Water Taxi
Fittingly, the Baltimore Water Taxi's blue-and-white fleet is the oldest, public water-based service of its kind in the country. An integral part of Inner Harbor transportation, Baltimore Water Taxi is now 39 years old, offering service to neighborhoods such as Fells Point, Canton, Federal Hill, Locust Point, and Fort McHenry. In a tragic accident in 2004 involving Seaport Taxi (no longer in operation), a water taxi capsized, killing five of the 25 passengers.