Otterbein Sees a Boom
Like a lot of trends, the real-estate boom in the South Baltimore neighborhood is COVID-related.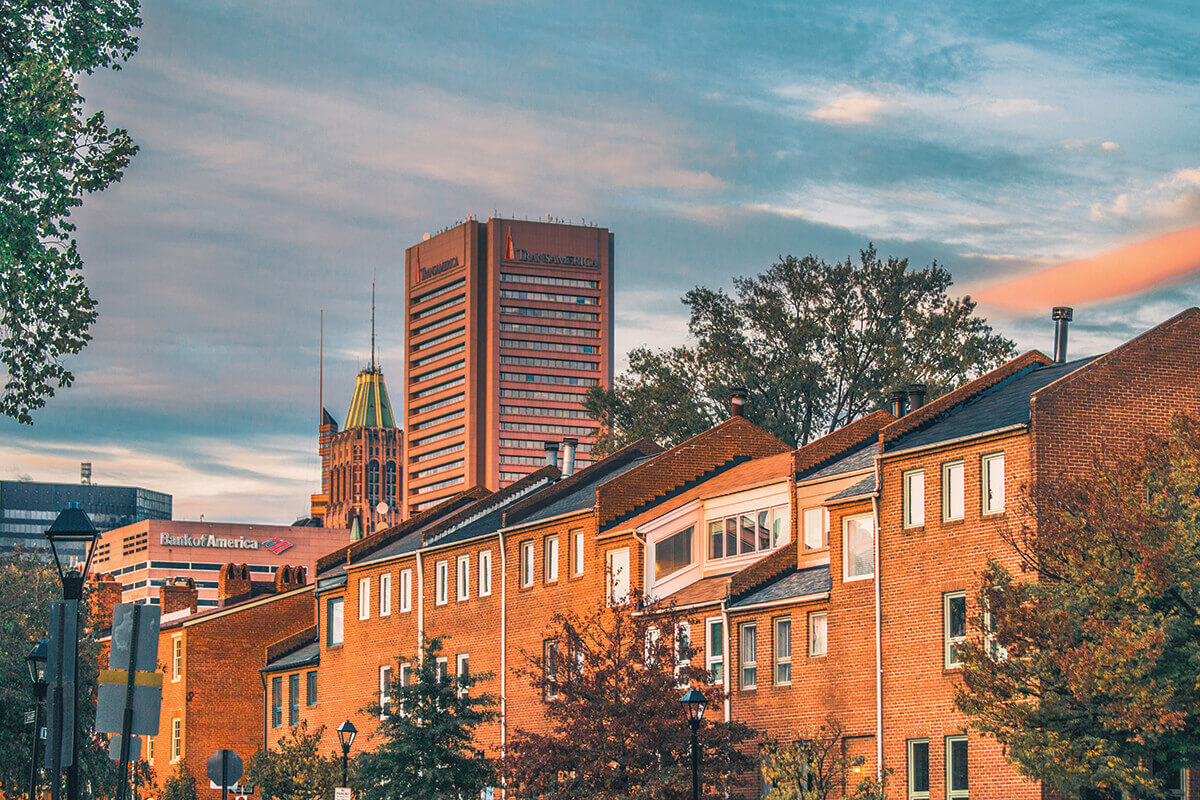 With an eye toward his autumn years, 49-year-old James Baldwin recently moved from his rowhome in the city to a single-level house in Ruxton. But in many ways, he left his heart in Otterbein.
A roughly 12-block historic enclave just steps west of the Inner Harbor, the neighborhood was built out in the mid-1800s as a home to those in the shipping trades, though at least one of the brick rowhouses dates as far back as 1796. The buildings survived the great fire of 1904, but the neighborhood suffered a gradual decline in the 1950s and 1960s, then was renewed in the 1970s.
What sets it apart now, though, is how popular it has become. And Baldwin, a Realtor since 2006, should know: "I lived there for 21 years and became sort of a specialist in the neighborhood on my team at Berkshire Hathaway. I still do a lot of business there," he says.
And he's the first to admit that he misses his old stomping grounds a bit.
Like a lot of trends, the real-estate boom in Otterbein is COVID-related. Since the pandemic, Baldwin's business has at least doubled there, while stats from BrightMLS saw sales increase a whopping 128 percent.
"There are three reasons it's become so popular, and one of them is Washingtonians," he says. "For many, there's no longer any need to go to the office every day, and if they had to, the MARC train is right there in Camden Yards, while the airport is 10 minutes away. At that point, affordability becomes a tremendous factor," he notes, "since a $500,000 house in Baltimore would cost about $1.5 million in the District. They're also looking for something a little more real, with more charm, than the District. So I keep hearing from Washingtonians that Baltimore is the next big thing."
Another reason, he says, is young families spurred by the pandemic to relocate, but who don't want to leave the city. And Otterbein lures them with everything from its several pocket parks, easy permit parking, and walkability to its private-membership swim club, contracted security patrols, and its active association, which focuses on landscaping, parks, and events.
And there's yet another group of eager buyers: "We've seen a number of sales to young professionals who've been living in expensive apartments nearby, but who can't use many of the amenities they're paying for because of COVID," says Baldwin. "Maybe they walked their dogs in Otterbein, met the neighbors, and fell in love with the place. Of course, these very low interest rates are a big draw for them, too."
"But even after the pandemic, it'll continue to be super-popular."